From the bad to the downright embarrassing, we've compiled a list of some of the worst mail merge fails we've ever seen. Why? Because it's hilarious, but also because before we show you how to fix the problem, it's important to see how bad some mail merge issues can really get.
We get it, sending a mail merge is hard.
If you're using Microsoft Word to send a mail merge or a personalized internal newsletter with Outlook it can actually be the stuff of nightmares. You just know that mail merge fails are coming. 
You've worked hard on crafting the perfect email, and you've curated the perfect Outlook distribution lists to optimize engagement — and now it's time to send a mail merge in Outlook.
Oh no.

At this point, you'll be forced to open a Microsoft Word document and follow a complicated number of counterintuitive steps. More often than not, even after completing all said steps, you'll end up with mail merge problems (fails) because Outlook and Word aren't really equipped to handle mail merges!
Let's have a laugh at some of the worst mail merge fails we've ever seen! Don't worry, we'll also explore how to avoid them.
The Worst Mail Merge Fails We've Seen
Mail Merge Fail #1 "Dear First_Name, we're sorry for your loss"
We've talked about personalization for years and we will never stop. Personalization helps internal communicators sound more human, thus increasing engagement. It's a no brainer.
But when merge fields go wrong, it has the exact opposite effect and make your employees feel like just a number.
The worst case of a mail merge gone bad
When tragedy strikes, there's at least the comforting reassurance that our insurance company has our back. But what happens when their heartfelt letter regarding life insurance messes up every single merge field in the letter? The result is something like this: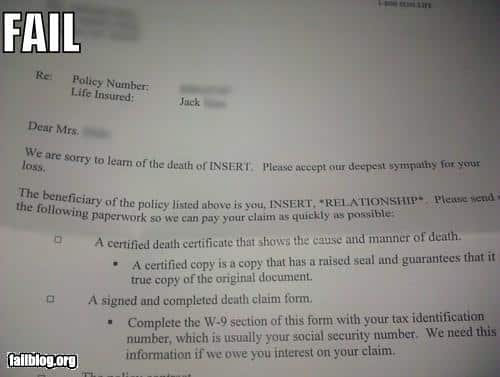 Luckily, most of us in the internal communications field won't really have to deal with life or death situations, but important information like a change in leadership or an update in the benefits package deserves thorough attention.
Mail Merge Fail #2 Sending a Cat Picture Instead of a Meeting Invite
Don't you hate it when you're trying to send a meeting invite and accidentally send the cutest picture of a cat? That exact thing happened to the US embassy in Australia:
Next time you're about to send an important mass email maybe preview your internal emails?
Mail Merge Fail #3  Visuals Are Great … Broken Images Aren't 
Great visuals can take a boring email and make it compelling, increasing employee engagement and click-through rates, but broken images actually cause the opposite effect: they impact your credibility and lower the likelihood of your employees ever opening one of your emails again.
As Outlook users know, even if you've done everything correctly, Outlook will mess up your HTML, responsive templates because Outlook wasn't really built to be responsive.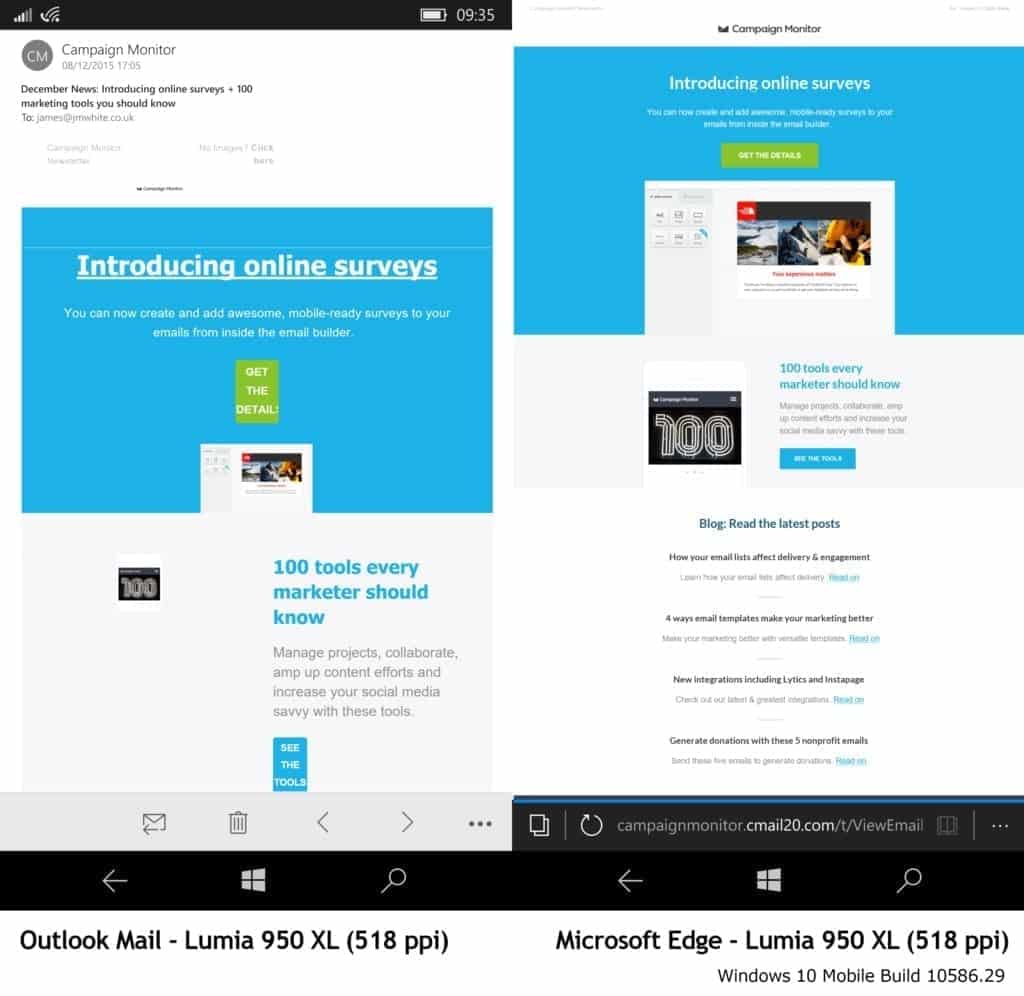 Take this comment on a Litmus' forum about responsive emails breaking in Outlook: "There's no way, to my knowledge, of stopping this. Outlook doesn't use HTML as a rendering engine, instead it uses Word. So HTML gets altered when used in Outlook."
There's a better way (see below for fixes!)
Mail Merge Fail #4  Personalization Gone Wrong For Every Merge Tag
Mail Merging with personalized merge fields is amazing when it works. Being able to make hundreds or thousands of emails sound like you personally wrote them is a technological blessing. However, when it goes wrong like in the example below, you just assume that whoever sent it doesn't care about you at all.
This is an actual email I received not too long ago: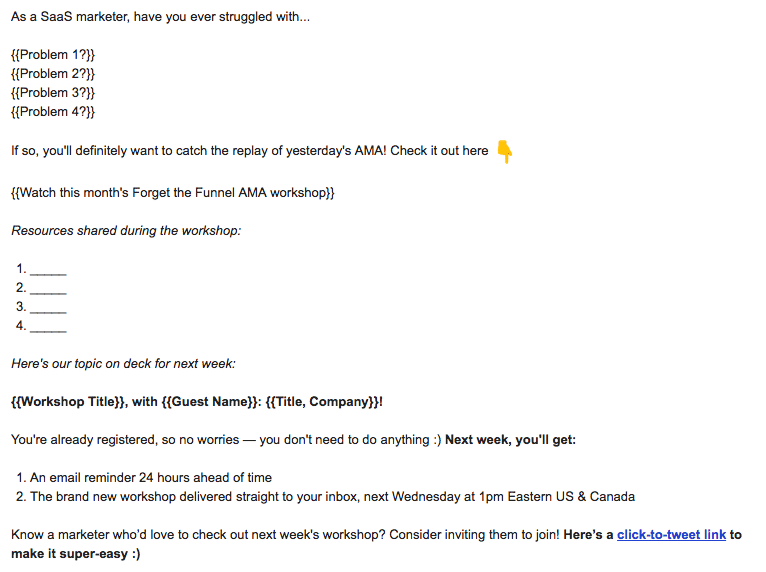 The biggest shame is that, if the merge fields would have worked, I would have probably taken an action. The email is perfectly written and they do seem to have something to offer. However, since, the email was all messed up, I just ignored it.
Mail Merge #5 Spending 4 Hours Trying to Send an Outlook Mail Merge

The example above is one that we've encountered many times in our conversations with our now clients. They have important distribution lists to contact but the moment it's time to mail merge, they've now entered an inescapable, messy maze.
One user in a Microsoft forum showed how frustrating it can get: "300 person Mail merge took 15 minutes to run … is that normal?"
No it isn't.
3 Fixes For Most Mail Merge Fails
Fix #1 Test Your Merge Fields
With your ContactMonkey Internal Comms plugin you can easily test your merge fields to make sure they work like this: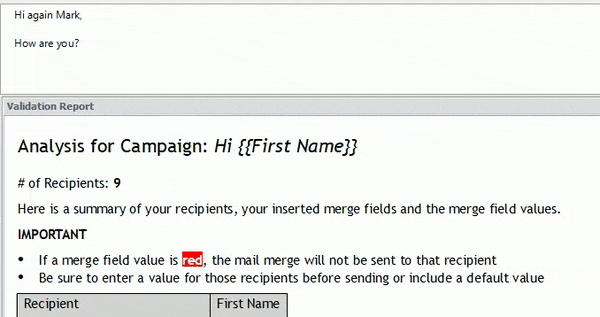 With our "validation report" you can instantly see from within Outlook how your inserted merge fields are performing. If everything is working right, your fields will appear green and if there's anything broken, the merge tag will be highlighted as red, allowing to fix the entry value before hitting send.
Once everything looks right you can hit our preview button to make sure your mass email or internal newsletter looks as intended.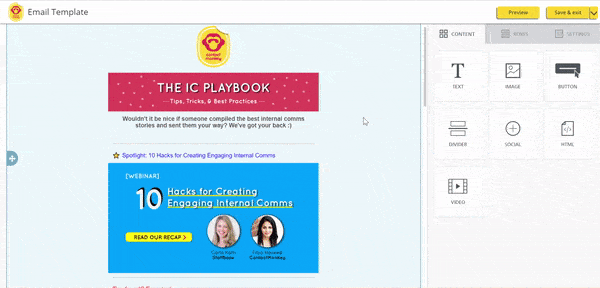 Remember how painful it was to send a somewhat nice-looking newsletter or a simple email message to a distribution list using word mail merge?
With our email template builder, which you can access from your menu in Outlook, you and your team can create perfect emails without any developer or design skills.
You can simply build your email using easy-to-use drag and drop content blocks and then upload the template to Outlook.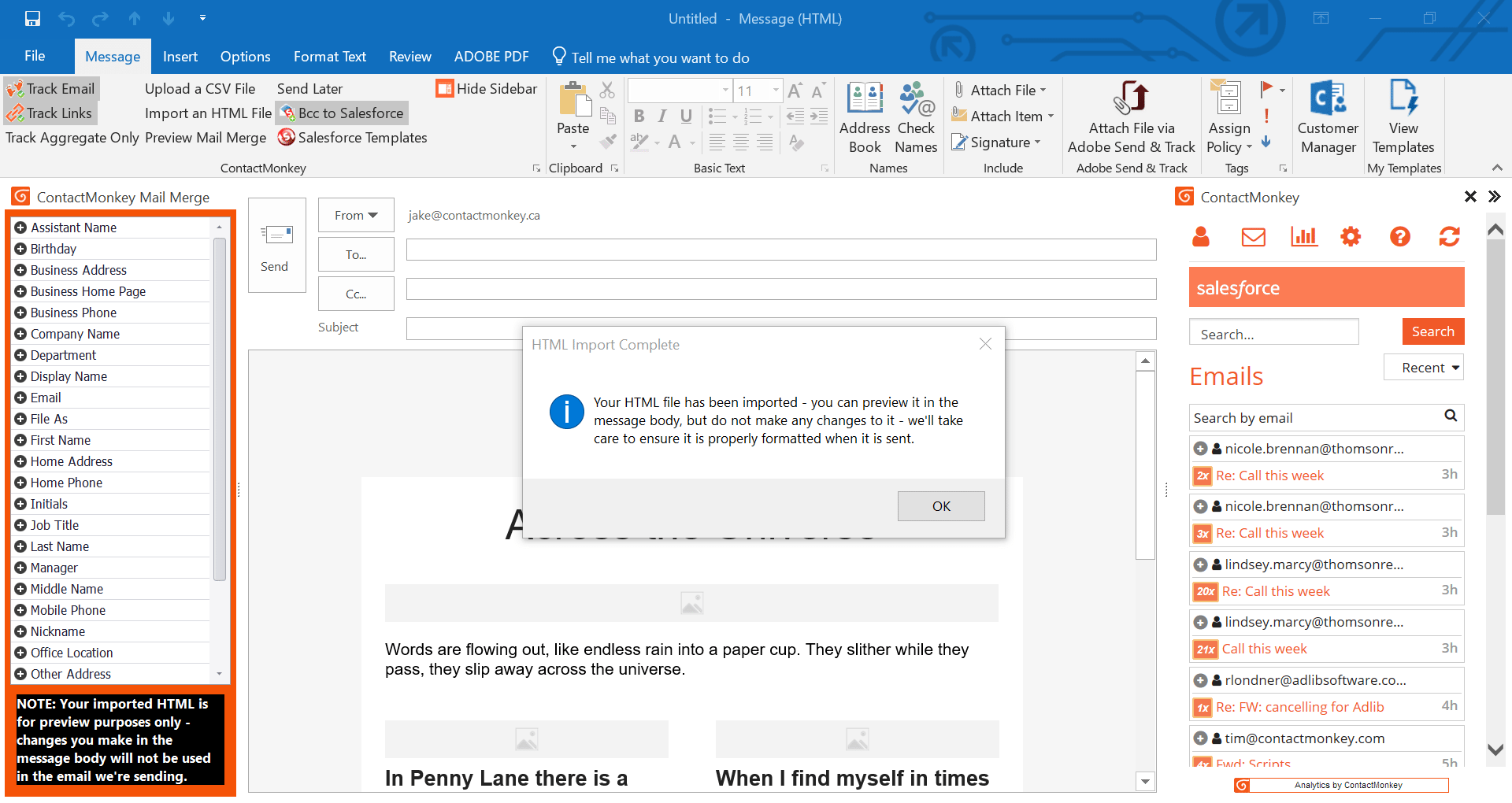 Our Mail Merge feature built for Office 365 sends emails in the background so you never have to worry about Outlook interrupting your workflow or crashing while sending. By leveraging the power of the Office 365 cloud, once you hit send, your mail merge sends in the cloud, and you can go back to work with the certainty that your emails will look awesome.
Whereas before even selecting your recipients and preparing your contact lists took you ages, now with the simple click of a mouse you can select your distribution lists or simply upload a CSV–all without leaving Outlook!
Final Thoughts
Although some of these Outlook mail merge fails aren't your fault, the fact that there are better ways to do things should at least get your attention. All joking aside though, some of these mail merge failures, if repeated, can have a big impact on your career and your credibility. As you very well know, a bad first impression can last forever.
Interested in learning how you can send better email and get rid of your mail merge pains? Set up a call below and we'll help you out right away. 

If you found this article interesting, you can complement it with our analysis of how HubSpot compares to ContactMonkey, whether you should consider Slack for internal comms, or our article about internal comms lessons to learn from Spotify.