We are pleased to announce that ContactMonkey can now integrate with your Human Resource Information System (HRIS), making it effortless to construct employee lists and personalize sends without having to contact IT.
Easily manage employee distribution lists by department, location, or any other segmentation with ContactMonkey's integration of your Human Resource Information System (HRIS). This feature eliminates the need to rely on IT departments to manage employee lists and gives you the power to customize sends with ease. And it lets you manage all of this from your Outlook or Gmail account.
With the integration of your HRIS and ContactMonkey, internal communicators can now get their messages out quickly, conveniently, and effectively.
Build employee lists, personalize messages to different segments, and own your internal communications more than ever before.
What is List Management?
List management is a feature that enables internal communicators to create, maintain, and update lists of employee contacts within ContactMonkey. Users can target different groups within the organization with relevant messages quickly without waiting for IT departments to update internal distribution lists.
By utilizing ContactMonkey's HRIS integration, you can ensure that all your employees receive important communications in an efficient and timely manner.
What Are The Benefits of List Management?
We've all been there before. You need to send an email to multiple recipients, but there isn't a dedicated list for them. So you're faced with either doing the manual work of BCC-ing everyone or waiting for IT to create a list.
With ContactMonkey's Azure Active Directory and HRIS integration, you don't have to worry about either.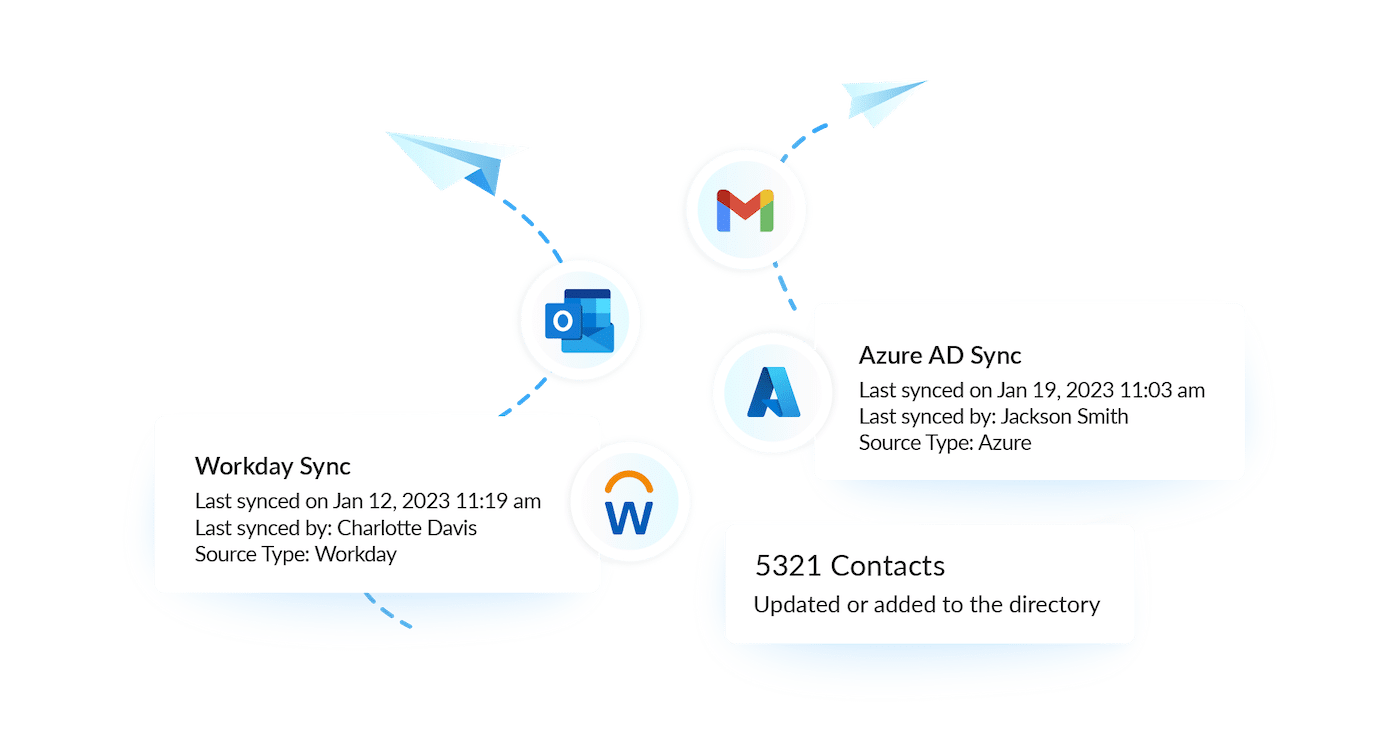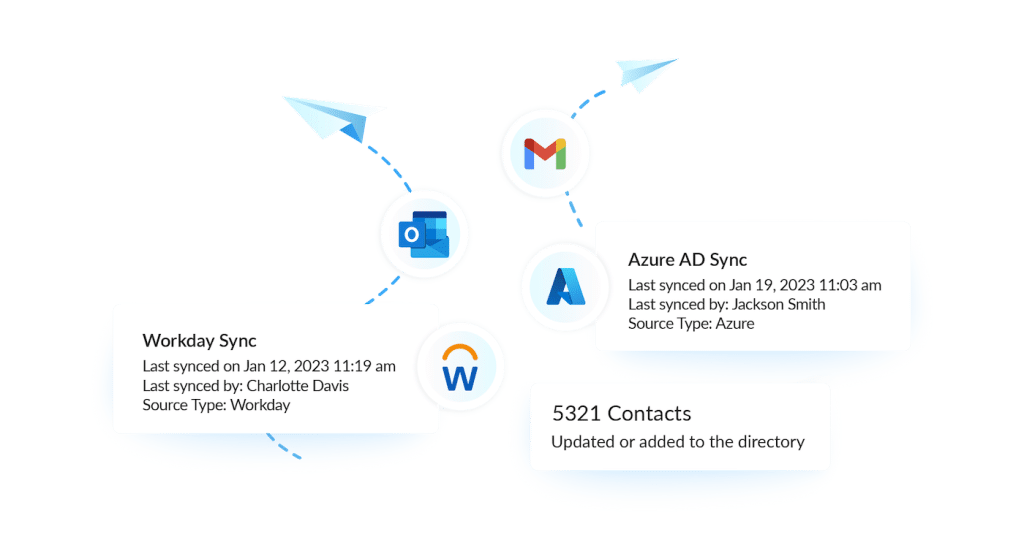 List management with ContactMonkey and your HRIS has numerous benefits, including
Sync with your Azure Active Directory

or HRIS so that your lists are always up to date.

Create segmented lists

to target those with unique specifications, such as location, department, or job role.

Craft and manage tailored distribution lists

with ease from your ContactMonkey dashboard

Reach the right employees with tailored emails

to optimize open rates, spark engagement and decrease information overload.

Leverage segmented email stats to benefit from enhanced reporting.
Easily Integrate Your HRIS
With the help of our powerful API, we are able to integrate with Azure Active Directory and any HRIS that is capable of transmitting data in a CSV format. This means that regardless of the HRIS you are using, you can use ContactMonkey to create and manage employee lists.
We offer direct integration with the following market-leading solutions:
Workday

ADP

SAP Success Factors

Oracle

UKG

Humi

BambooHR

Ceridian

Paylocity

Gusto

Humaans

Lano

TriNet

Personio

Rippling
Don't see your HRIS platform? No worries, simply reach out to us to see if we can integrate with your system.
Pro Tip: Never have to worry about IT restricting your internal employee lists. Use ContactMonkey to sync with your Azure Active Directory or HRIS. Get started today.
No matter what platform your organization is using, you can take full advantage of our list management tool to craft tailored emails and send them to the right people.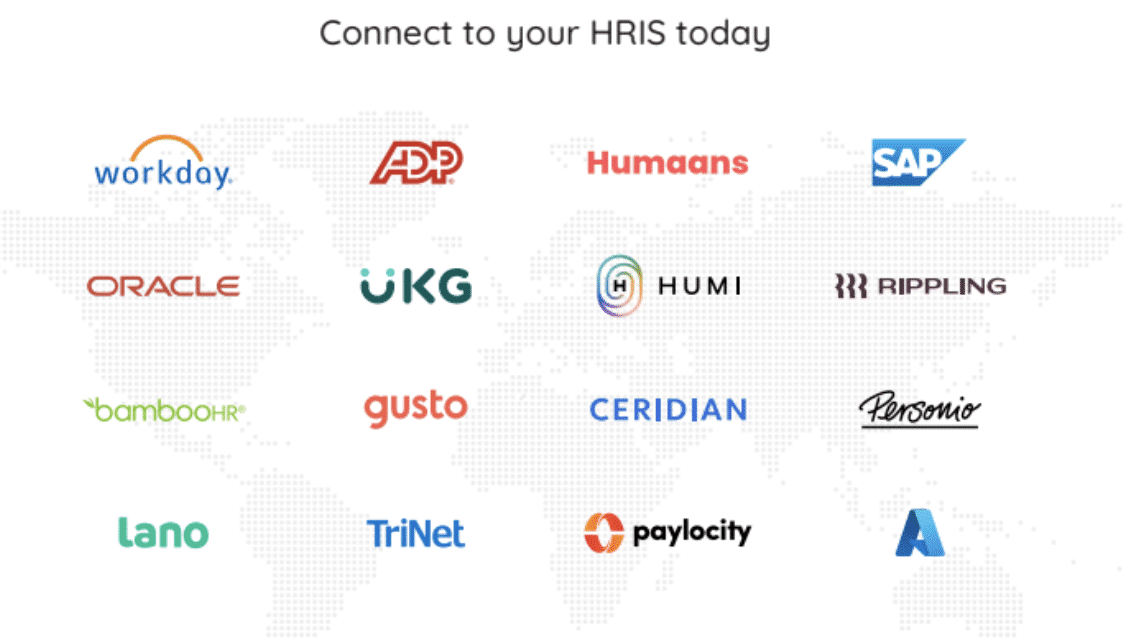 Easily Manage Employee Lists with ContactMonkey
ContactMonkey is a powerful internal communications software that enables you to send timely updates to employees via your email client (Outlook and Gmail) or SMS.
We help internal communications teams create, send, and track employee newsletters, SMS updates, and crisis communications with the goal of boosting employee engagement, and productivity. With ContactMonkey, you can send beautiful HTML email newsletters or crisis communications via SMS, gather employee feedback, and measure employee email analytics (open rates, click rates, read rates, eNPS) to understand what truly engages your employees.
Get started with our HRIS integration on a quick 15-minute call.