Are you curious, creative, and resourceful?
We're only getting started. Come join us on our mission to building a more engaged workforce.
View Open Positions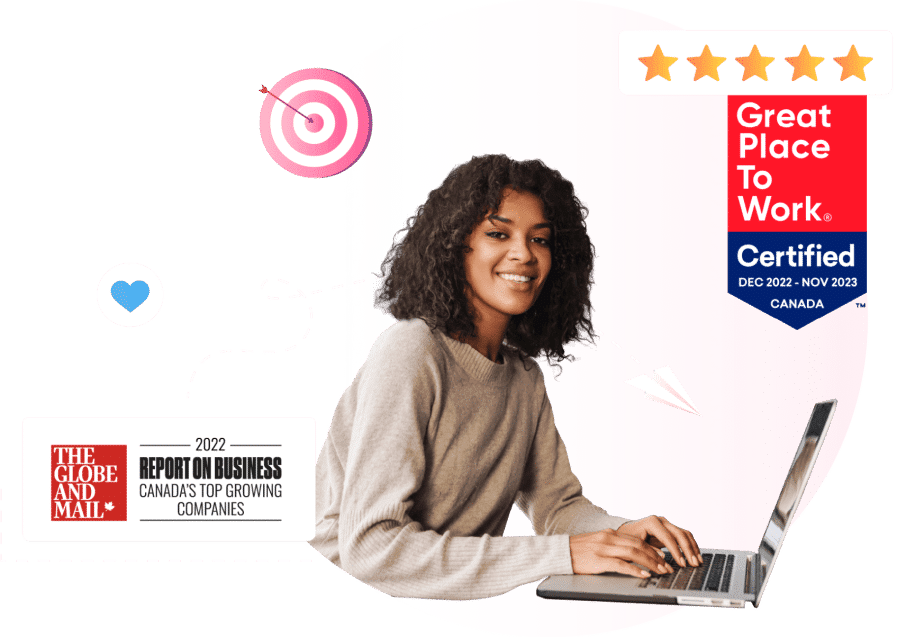 Why ContactMonkey?

Make a Difference
Be part of our growth story. Make an impact by providing unique, innovative and creative inputs to help us empower organizations to build a more engaged workforce.
See Product
Fast, Fun, Focused Atmosphere
Enjoy the perfect dose of work and play. We work in a fast-paced, energetic and results-focused environment – and love every moment of it!
Committed to Doing Better
Join a team that's committed to building an inclusive and diverse environment. We're dedicated to supporting causes and initiatives that are important to our employees and customers.
Work with Leading Brands
Gain exposure to a suite of leading global brands and and drive growth by nurturing long-term relationships with these influential stakeholders.
Our Customers
Benefits
Hybrid Work
A mix of in-office and remote work.
Lunch & Learn
Fun and educational bi-weekly lunchtime learning.
Monthly Activities
Exciting new team-building activities every month.
Employee Stock Options
Opportunity for exponential growth with ContactMonkey.
Personal Development Fund
A monthly allowance to invest in yourself, whether its fitness, skill development, or a hobby of your choice.
Health & Dental
Full health and dental coverage provided.
Competitive Salaries
Industry-standard salaries and opportunities for bonuses.
Extended Vacation Days
34 days of vacation annually, with summer Fridays, and more.
Support Local
A special budget to support local restaurants, businesses, or causes.