How are you measuring communications? In this post we're going to cover 4 simple metrics internal communicators should be measuring.
As an internal communicator, you know the importance of measuring effective communications. But, you still struggle to quantify your work. And it's totally understandable.
If you have a company with hundreds or thousands of employees, measuring communications can get a little overwhelming and out of control.
How do you develop a strategy to measure communications? What metrics should you be looking at? How should you be tracking different communication KPIs?
Although it may seem challenging, internal communications can be measured once you define the KPI's you want to monitor.
4 Simple Metrics Internal Comms Should be Monitoring
We've identified four key performance indicators that can help internal comms measure and quantify their work:
1. Employee Engagement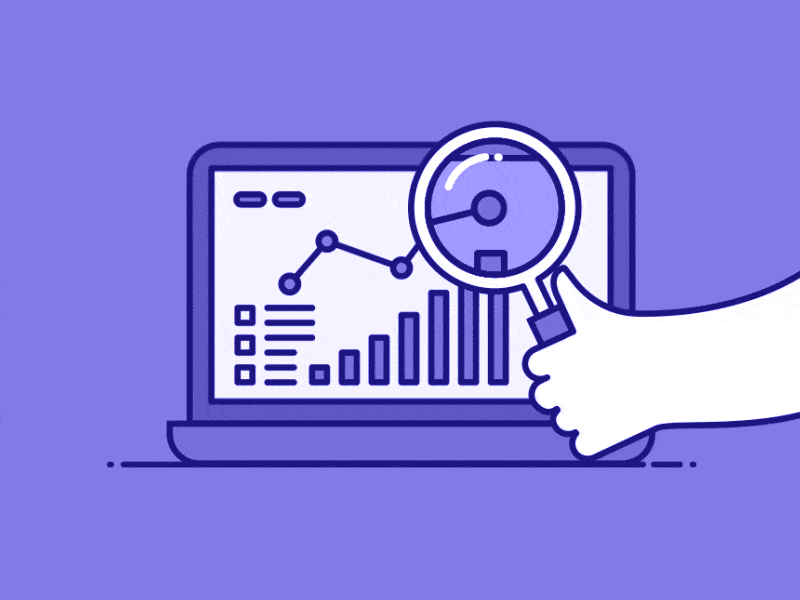 We've discussed employee engagement quite a bit on our blog, and that's because it's a game-changing element for modern organizations.
Companies with strong employee experience are likely to attract and retain talented staff, all the while avoiding costs associated with a disengaged workforce.
Although there are different factors impacting engagement, strong internal communications tend to be the most influential, and one you should be paying attention to.
In order to measure the success of your internal communication strategy, start by measuring standard employee engagement rates. You can do so with the Employee Net Promoter Score (eNPS).
It's a survey you can send out to employees, and measure their satisfaction. The best possible score one can score on eNPS is +100, with the worst being -100. While most companies tend to start off with negative scores, a score greater than 50 shows that you are doing well.
Based on this standard scoring system, you can track the effectiveness of your communications with real employee engagement rates.
With ContactMonkey, you can turn your email into an interactive two-way communications channel by measuring eNPS with our range of pulse survey options and social reactions.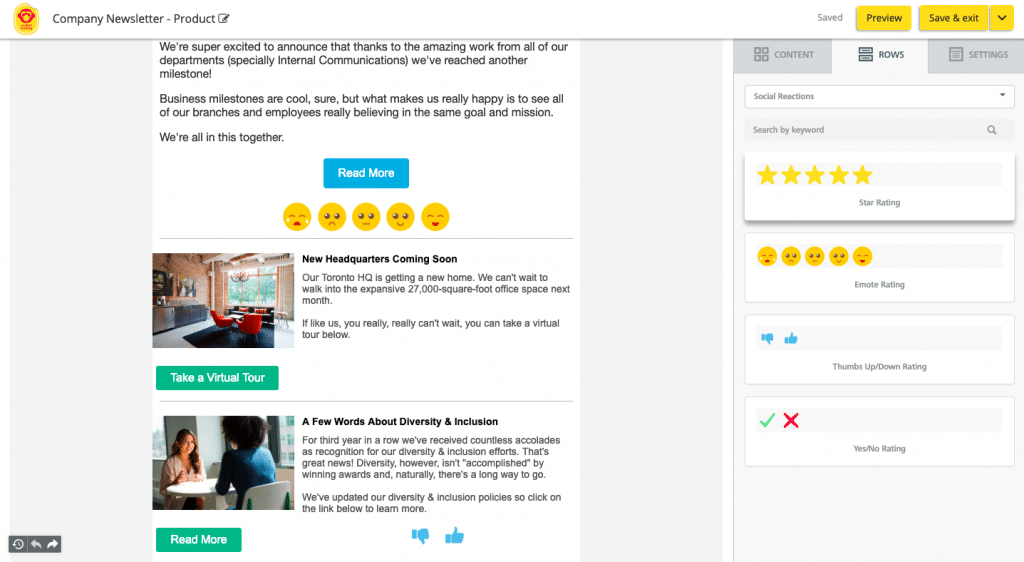 (Using ContactMonkey, embed social reactions and pulse surveys into your employee newsletters and quickly gauge employee engagement levels.)
2. Open and Click-Through Rates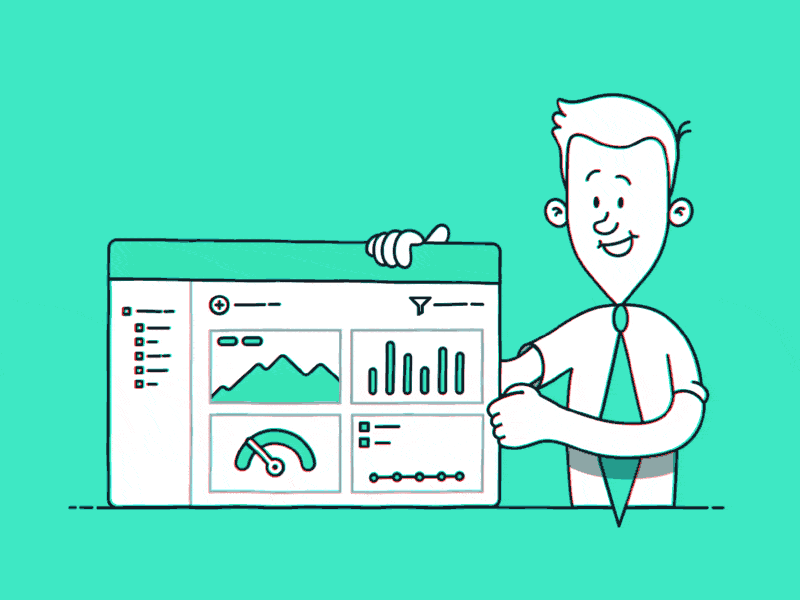 Internal communicators are tasked with a huge responsibility – getting important company information out to every employee.
You spend hours crafting the perfect email and use the best platform to reach out to everyone, but do you know if the emails are actually being opened and read?
One of the biggest challenges for a communicator is to measure their reach. They are often left wondering if their strategy is actually making a difference because they aren't able to track metrics such as open and click-through rates.
The best way to do this is to send internal communications through a platform that can deliver such metrics, such as email.
By using digital tools for communication, you are able to monitor data such as open or click-through rates and use the information to assess the overall internal communications reach.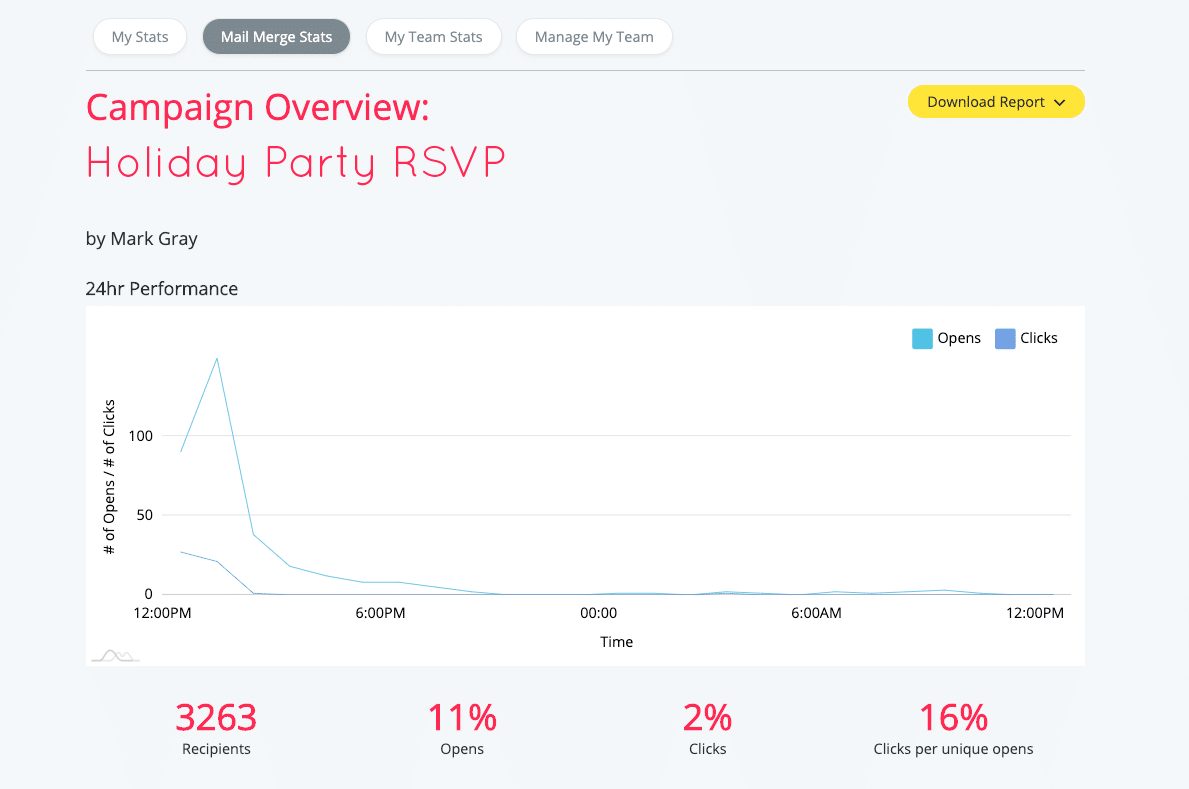 (With tools such as ContactMonkey, you can get opens and clicks via dashboard analytics)
ContactMonkey can help you create, send and track all your employee newsletters straight from Outlook to your Outlook distribution lists.
You will no longer have to worry about introducing yet another platform into your IC tech stack, instead, you can integrate ContactMonkey straight into your inbox.
3. Responses and Feedback
How often do you respond to questions from employees?
Successful internal communicators don't just push out content. They are also actively listening and creating a much-needed dialogue.  
A great way to measure effectiveness for your internal communication strategy is to ask for feedback from employees. You can do so this straight from your Outlook inbox by adding social reactions and pulse surveys to you email templates from ContactMonkey's email template builder.  
To get the best response and feedback, engage with employees on a platform they prefer to be reached out on. Since mobile has pretty much taken over everything, ensure you are sending responsive mobile-friendly emails to easily reach out and get fast responses from employees.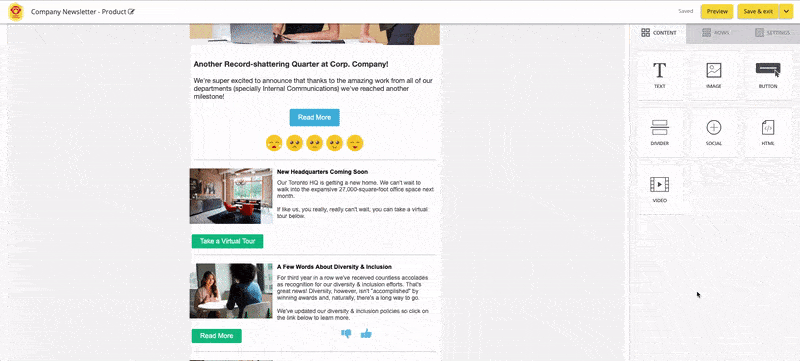 (With ContactMonkey, you can measure employee sentiment via social reactions + pulse surveys & preview HTML emails on mobile and desktop)
4. Turnover Rate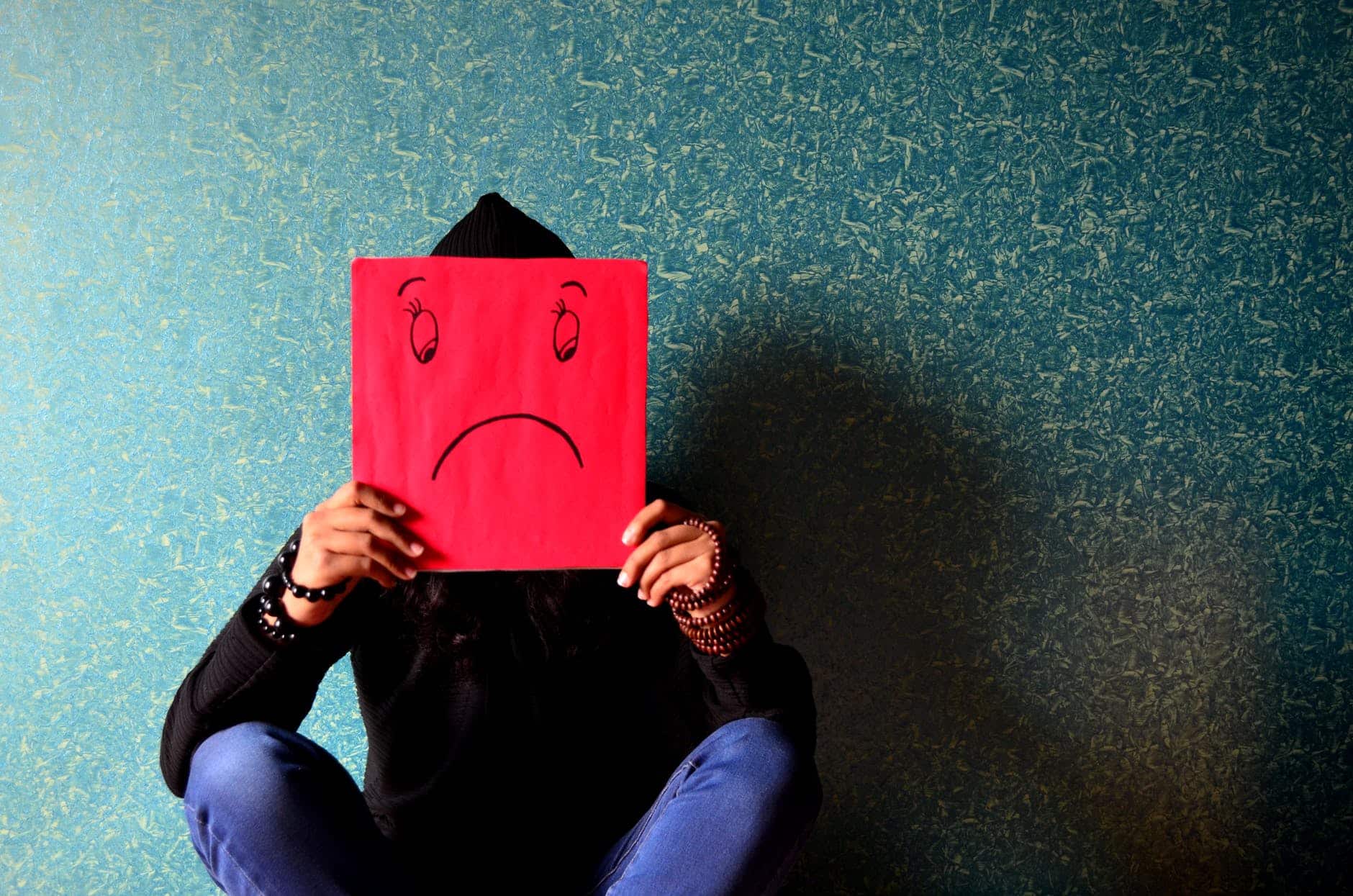 Employees leave their jobs because their relationship with their boss or immediate supervisor sucks.
Employees crave a good relationship with their boss and that has a huge impact on employee engagement. 
Don't get me wrong. Your company may have a great culture, but that won't stop employees from leaving if they have a bad (or absolutely no) relationship with their managers.
If you do see an increase in turnover, that means you may not be doing your job well.
As an internal communicator, your job is to facilitate communications from the top down. Your internal communications strategy should make employees feel valued, informed, and well connected with leadership and managers of the organization, which ultimately can help reduce turnover.
Make sure you are tracking turnover and integrating it with your overall communication efforts. You can also review feedback from past employees on sites such as Glassdoor to gauge what employees think about the company.
It's also a great way to address areas for improvement that can be communicated through internal comms. 
With these four KPIs, you can too successfully measure communications and quantify your internal communications efforts.