As the nature of work adapts to an ever-changing world, the tools you use to keep your employee connected and productive matter more than ever. We've collected our favourite remote team communication tools to drive productivity across your remote or hybrid teams.
When the majority of businesses operated in-person, measuring employee engagement was sometimes as simple as walking around the office to get a feel for overall morale. But with the rise in popularity of remote and hybrid workplaces, your business needs new strategies for maintaining productivity and employee engagement.
Use our list as inspiration to pick the best communication tools for your remote teams. Catalogue your remote team communication challenges and use these as the basis for what you include in your internal communications buyer's guide.
Engage staff with a modern internal comms tool.
Start a 14-day trial. No credit card is necessary. Zero risk.
What are Remote Team Communication Tools?
Remote team communication tools are any resources that improve the collaborative abilities of your remote employees. When optimizing your remote or hybrid workforce, the right internal communication tools for your small business or large corporation can eliminate the delays and issues caused by the physical distance between employees.
There are various kinds of remote team communication tools to help all aspects of your business. From employee messaging tools, to collaboration platforms, to project management software, there are internal communication tools available to boost productivity and make your remote employees work easier.
Pro Tip: Organize and segment employee sending lists to target the right employees with the right information using ContactMonkey's list management tool.
What are the benefits of remote team communication tools?
Remote team communication software bridge this gap to best emulate the effectiveness of face-to-face communication.
Communication is the main struggle for remote employees; where a simple conversation could solve your employees' questions now requires a lengthy back-and-forth of messages.
But team collaboration is more than just conversation. Choosing the right software for your remote employees can help them stay on top of their projects, maintain high engagement, build relationships with new employees, sync with leadership communications, and much more.
By building a strong suite of communication tools, your remote employees will be equipped with all they need to succeed from wherever they work.
Best Internal Communication Tools for Remote Teams
Not all remote workforces operate the same way, and many require unique solutions for their employee communications. Our list of the best internal communications tools for remote teams will give you a quick look at the various resources that you can possibly adopt to improve your communications.
Be sure to also check out our internal communications case studies to see how companies use ContactMonkey to improve productivity and employee engagement.
1. ContactMonkey
ContactMonkey is an all-in-one internal communications tool to help you supercharge your internal emails and newsletters. Using ContactMonkey, you can get measurably better email interactions and employee engagement.
You can easily create stunning HTML emails using our drag-and-drop email template builder. With interactive elements like emoji reactions, star ratings, thumbs up/down, anonymous comments, and more your internal emails can be rich sources for employee feedback. Save time on your internal communications with ContactMonkey's optimized sending process, and team up on your emails using our collaboration features: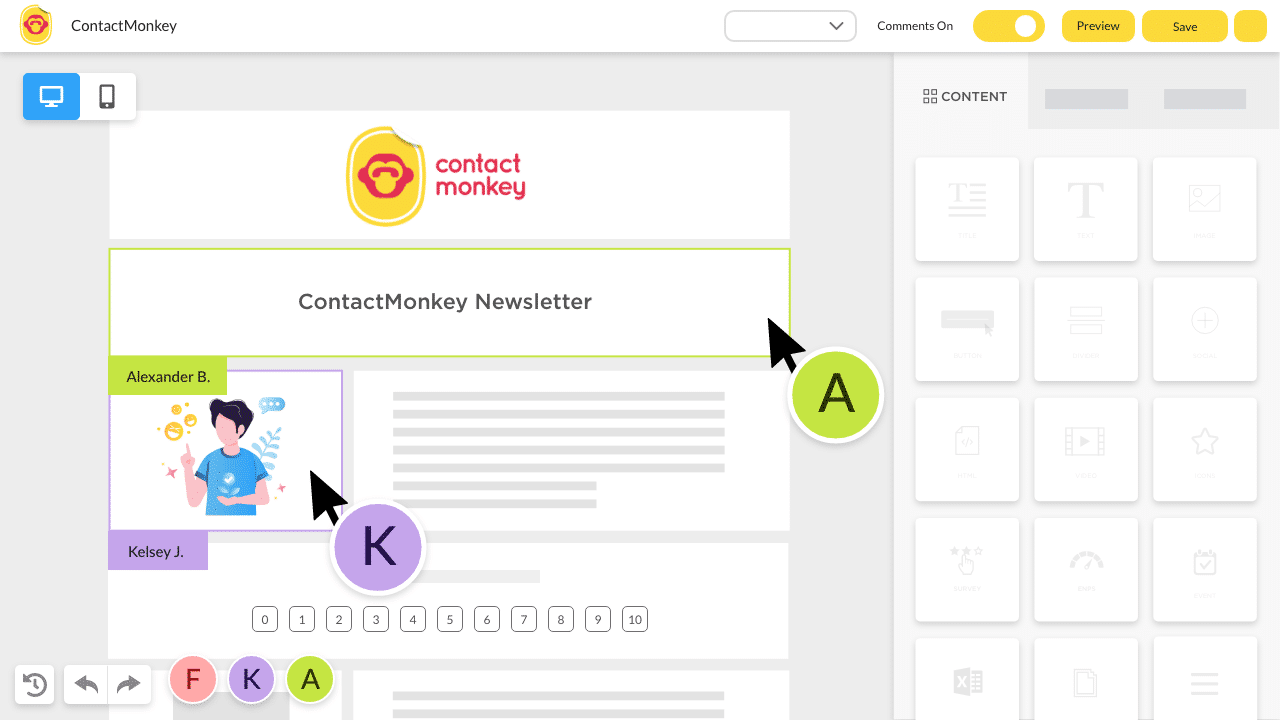 You can accelerate your email workflow even further using ContactMonkey's internal communications message templates. Whether you're building out leadership communications, a new policy update, or employee onboarding messages, ContactMonkey has a template to suit any occasion: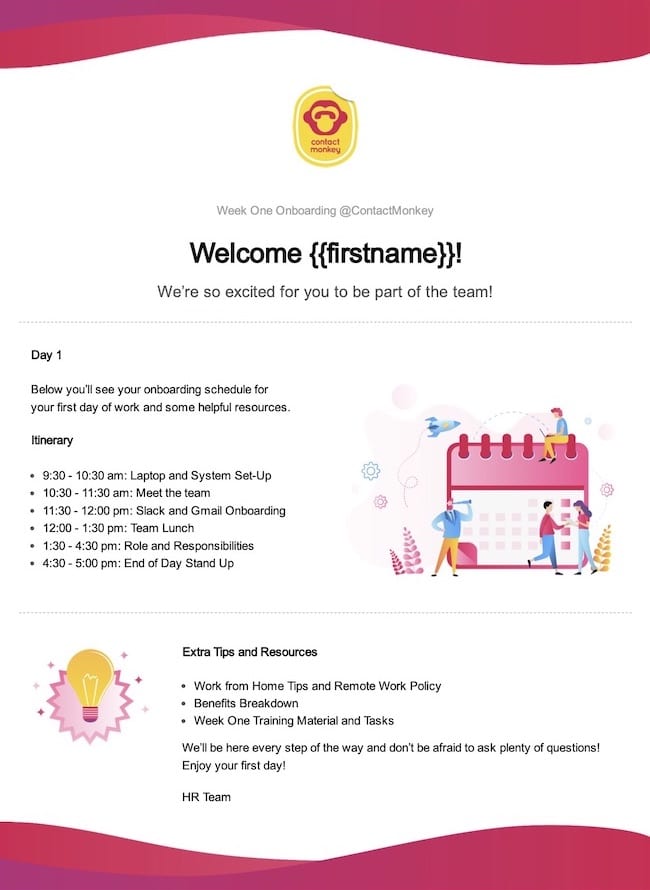 Track employee engagement and email metrics using your analytics dashboard to see how your emails perform, which employees are most engaged, what times to send internal emails, and more. If you're serious about your internal communications, use a dedicated internal email tool like ContactMonkey.
2. Slack
Employee communication is an essential part of any business, but physical distance can make this a challenge. There are numerous applications available for business communication, but our favourite choice has to be Slack.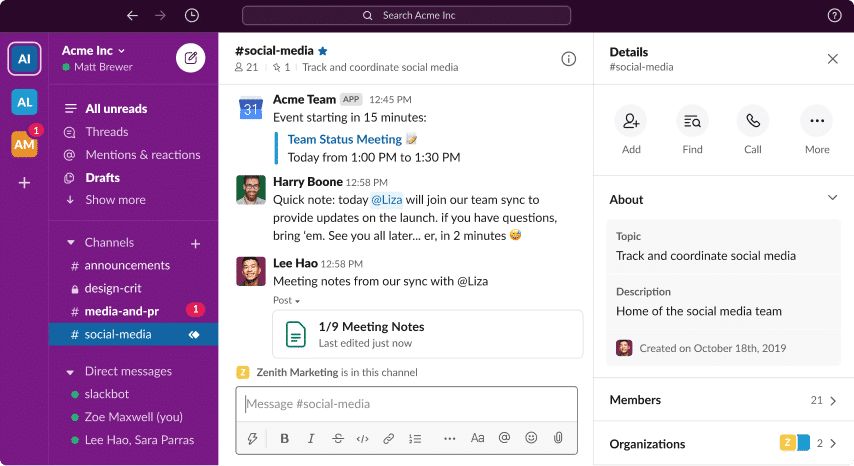 Not only is Slack easy to set up and use, but it's many plugins make connecting with your remote team easy and fun. Try setting up the BirthdayBot app on Slack to alert your team of upcoming birthdays, or use the Donut plugin to schedule one-on-one chats so employees from different teams can get to know each other.
3. Google Drive
Where an internal network may have facilitated document sharing in an office setting, remote teams now face the challenge of sharing and collaborating on documents without a shared network. Google Drive's file storage system offers an easily-accessible platform for sharing documents and organizing files.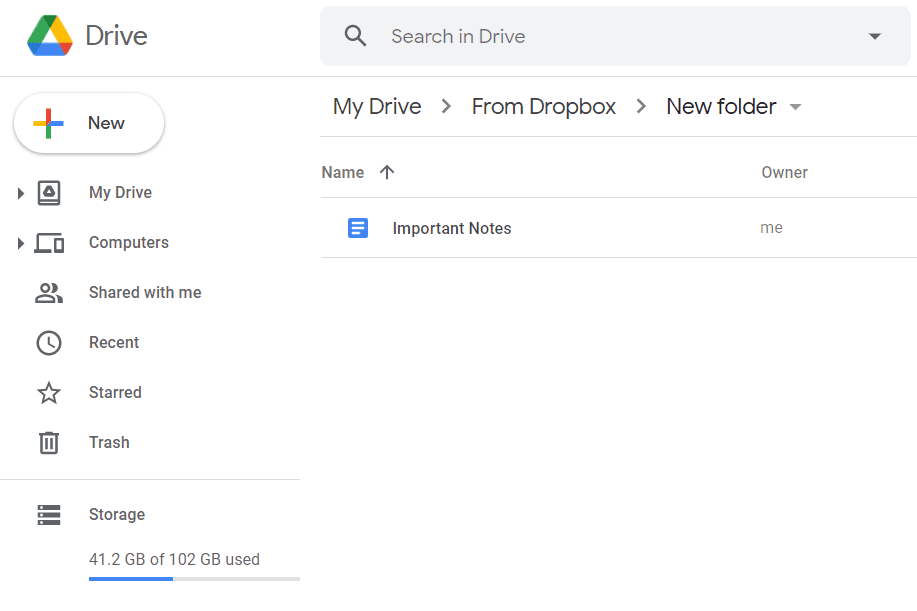 With Google Drive you have access to Google's suite of tools like Docs, Sheets, Slides, and Forms. Google Drive is highly customizable and can be configured to best fit how your company does business.
4. Zoom
While Slack is great at certain aspects of remote employee engagement, a person-to-person conversation is always more effective than a text-based dialogue. Zoom is a terrific virtual meeting app that lets remote employees easily connect with each other.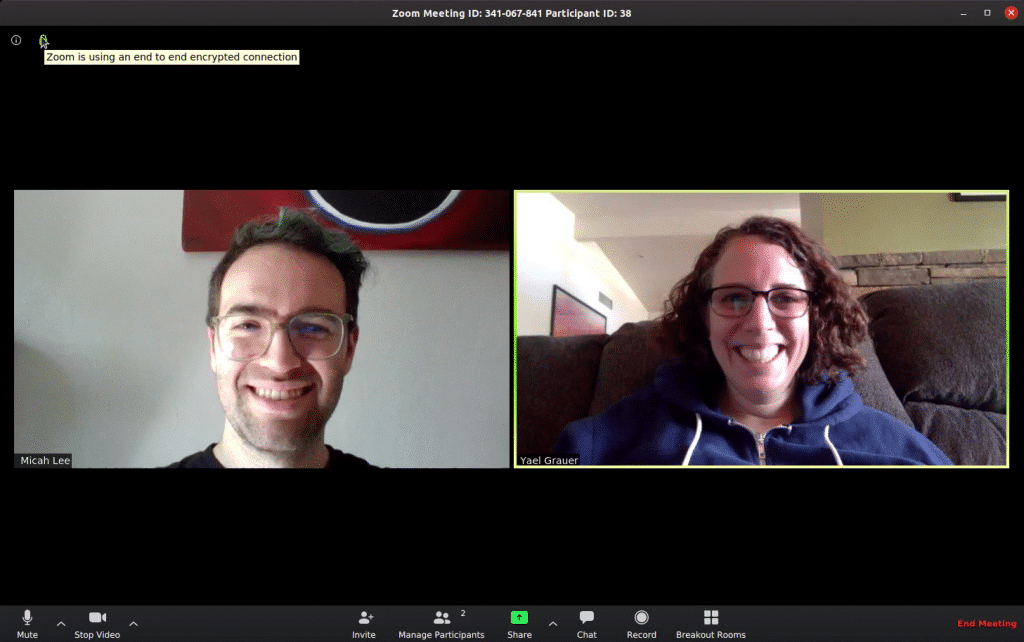 Zoom has numerous features to tailor your meetings for your business. Host webinars, create breakout rooms for smaller meetings, share your screen for presentations, and more using Zoom's simple-yet-powerful video conferencing platform. You can even add custom backgrounds and video effects to add some fun in your company meetings—just be sure to revert your settings if you're meeting with an important client after!
5. Microsoft Teams
Similar to Zoom, Microsoft Teams offer a robust platform for video internal communications with your remote employees. Similar to Slack, Microsoft Teams offers text-based chat options in addition to its video conferencing capabilities.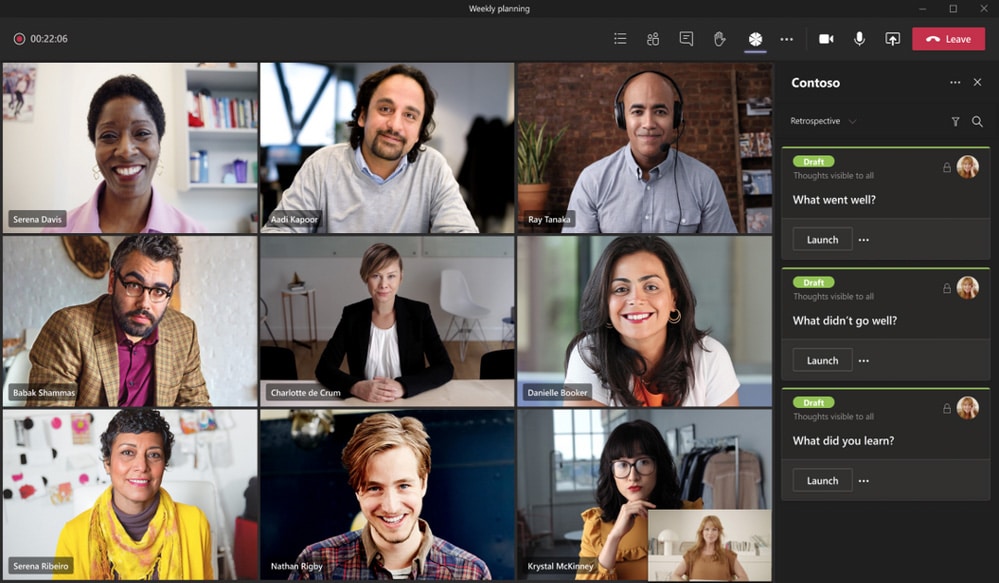 If your business currently uses the Microsoft suite of business software, like OneDrive or Sharepoint, then we recommend considering Microsoft Teams as your video conferencing software. Its many integrations with other Microsoft products can help improve your internal communications by syncing up with your overall business strategy.
6. Dropbox
For your employees that need to share large amounts of data with each other, finding a suitable solution can be a challenge. While Google Drive is a good resource for storing tons of documents, uploading and sharing large files can be a complex process. This is where Dropbox stands out.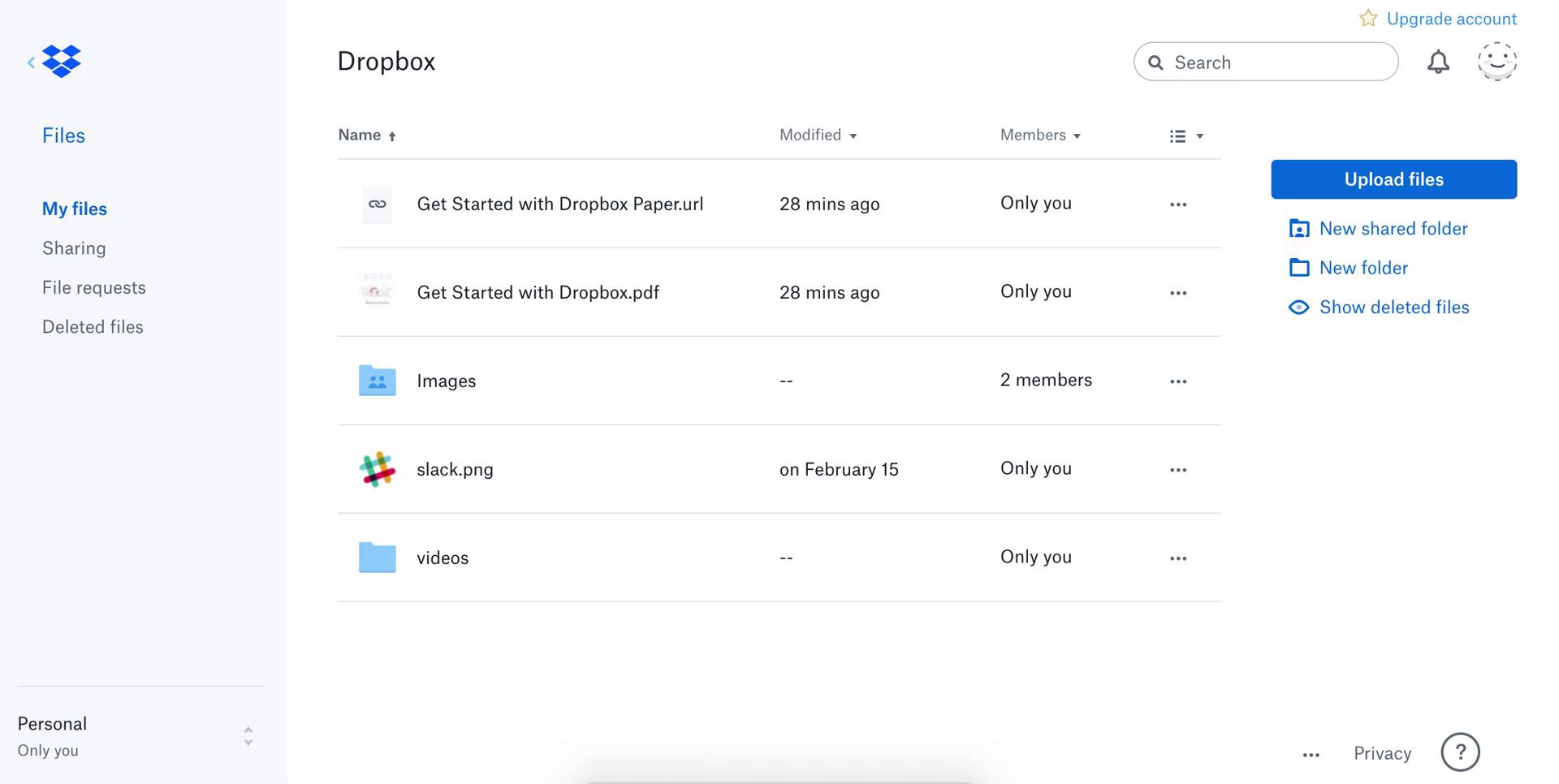 Dropbox's uploading and synching capabilities are easier to use than Google Drive; if you share tons of files with your team, we recommended Dropbox. Dropbox also beats Google Drive for several security aspects as well. We're not saying one is better than the other, but we encourage you to assess your remote employees' needs and choose the right remote team communication solutions accordingly.
7. Trello
Keeping employees focused and on-schedule is a priority for every business. Remote workplaces add to this challenge by having employees balance work and personal schedules more so than before.
Trello, a project management software, provides an easy-to-use platform for assigning, scheduling, and tracking your teams' assignments.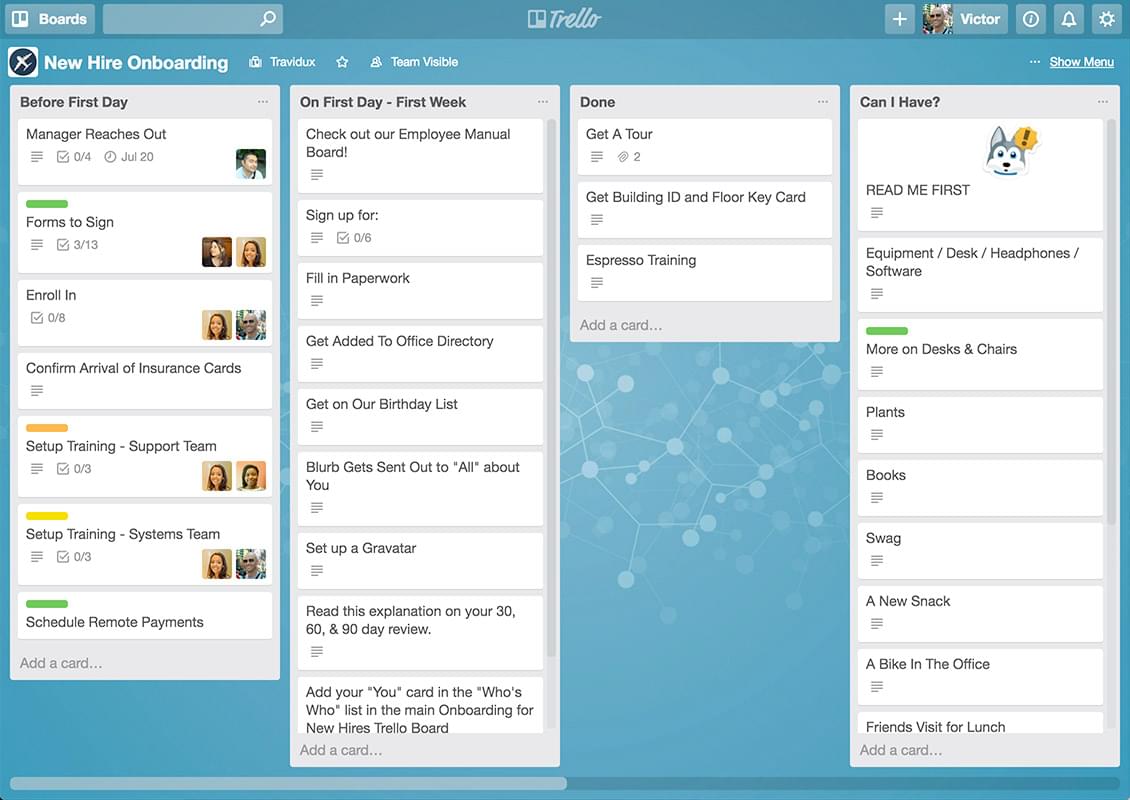 Trello's drag-and-drop card-based scheduling system combined with its colour-coding features make it super easy for your employees to see their upcoming, current, and finished projects. Trello is also super useful as a directory for reviewing past projects.
8. Skribbl
Not all remote communication tools need to ruthlessly encourage productivity; ensuring your employees are happy and content is crucial for improving your employee engagement.
There are countless games you can play with your remote employees, but our favourite has to be Skribbl. This simple game is similar to pictionary, where players are tasked with drawing a picture in order to get others to guess a certain word: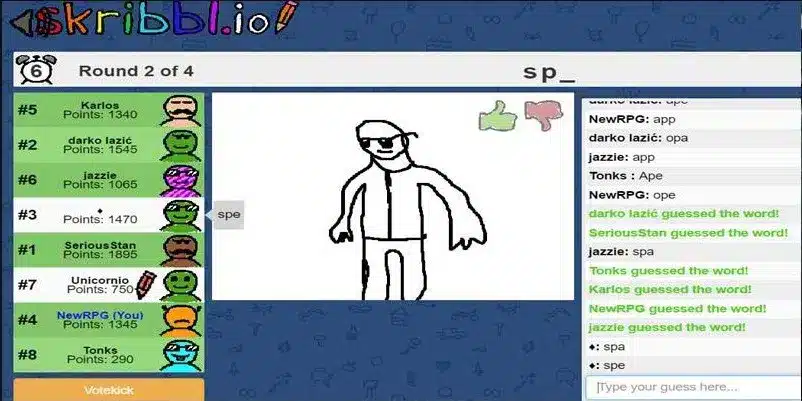 Give your remote employees a chance to connect with each other using fun collaborative games. Try scheduling a monthly games night with your remote team!
9. Jira
Jira is another project management tool, but it's designed to support the IT aspects of your business. This tool is great for tracking tickets and bugs in an agile development environment: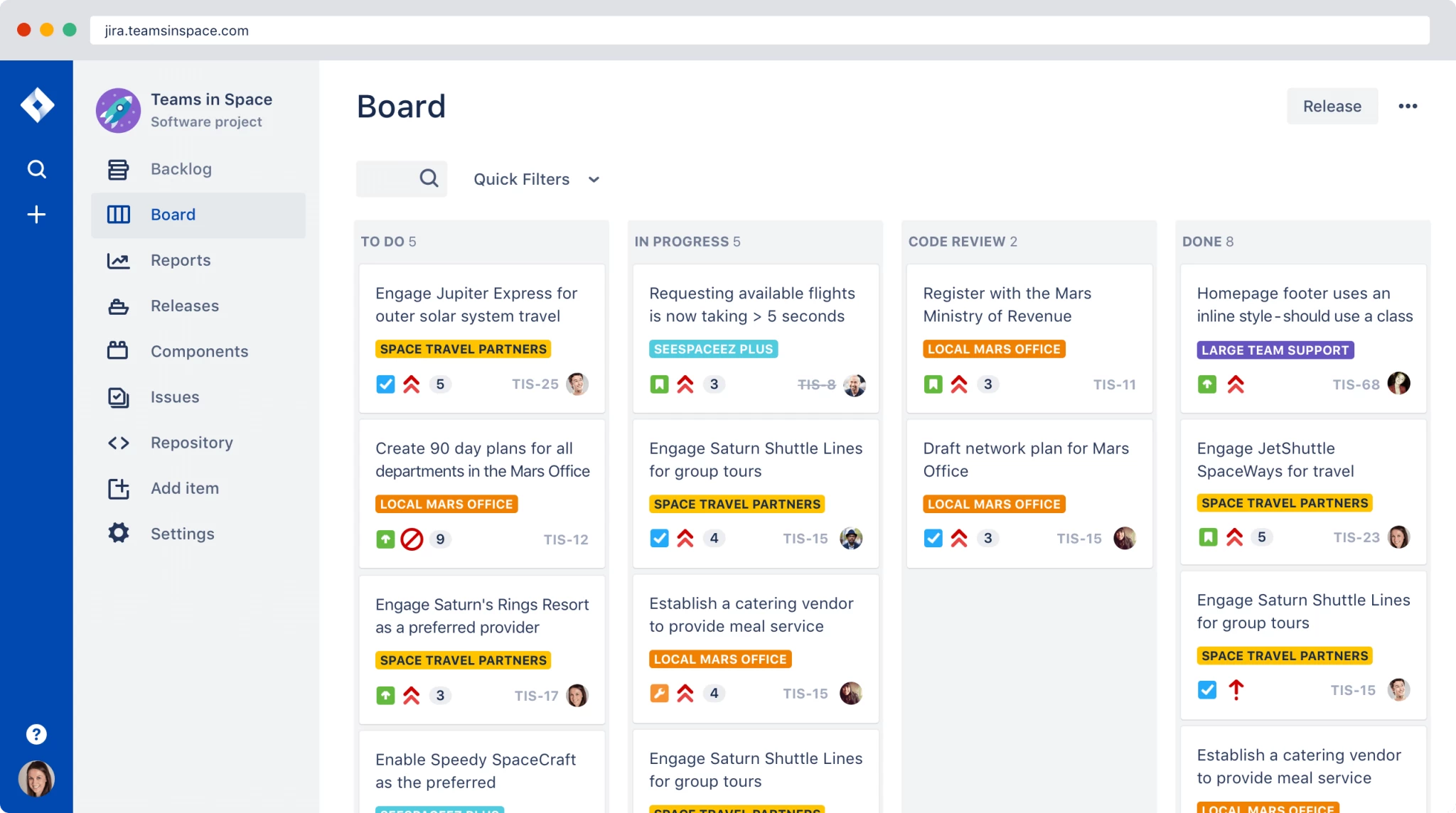 While Jira may seem similar to Trello, it's agile-specific platform provides several different tools for managing your business' projects, and makes it easy to view past information and versions of your releases.
10. RingCentral
RingCentral is another messaging communication tool for remote teams, but incorporates phone communications in addition to text-based and video messaging. Their tool is a great resource for those remote teams that rely on telephone-based communication for conducting their business: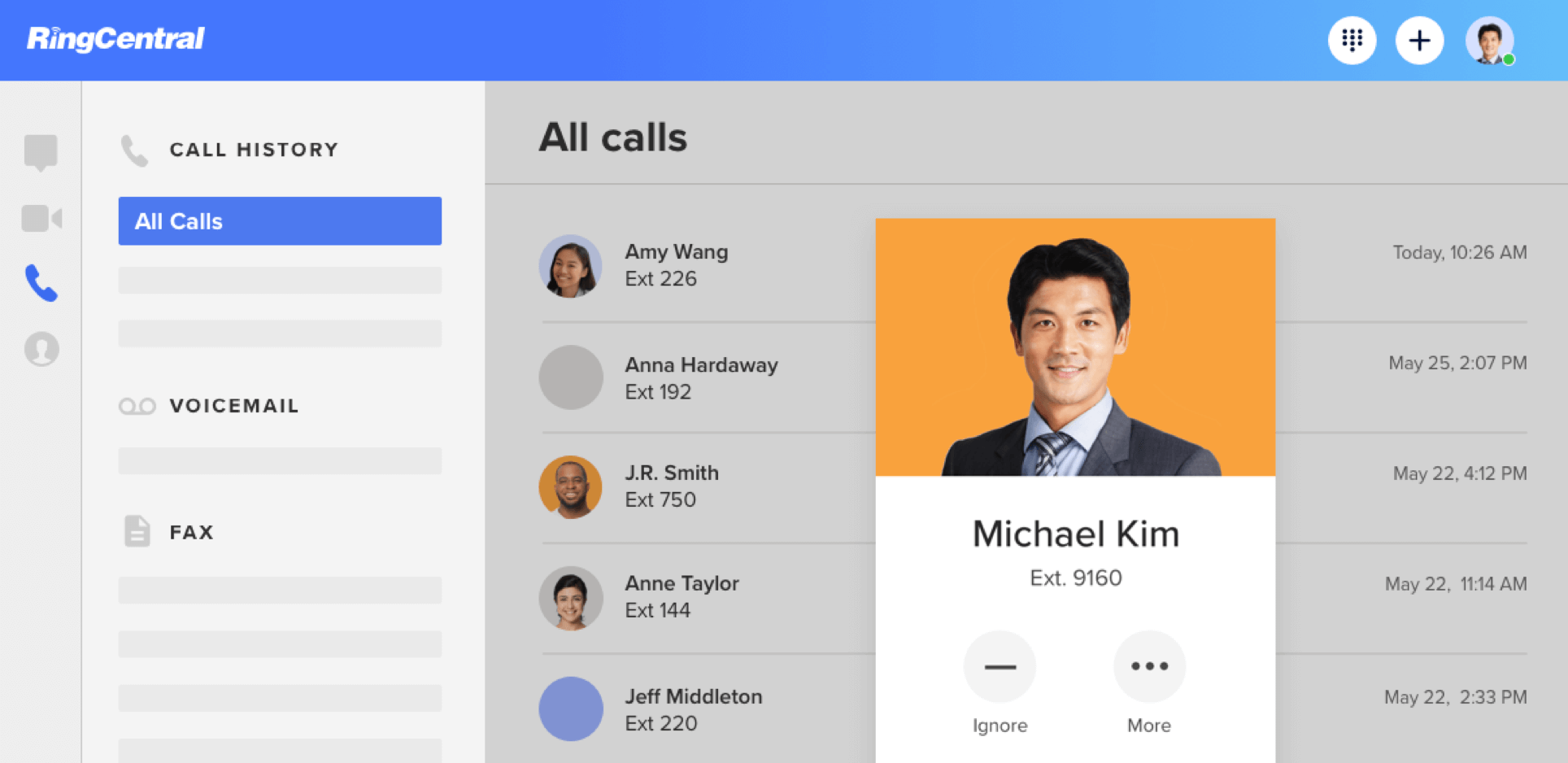 RingCentral allows businesses to centralize their business communications. Coordinate with team members and even sync your messaging and business phone to your Customer Support channel to provide customers with unparalleled service.
11. Gather
If you frequently give presentations or webinars to your employees, Zoom can get somewhat monotonous. Spice up your presentation by using Gather for your virtual interactions: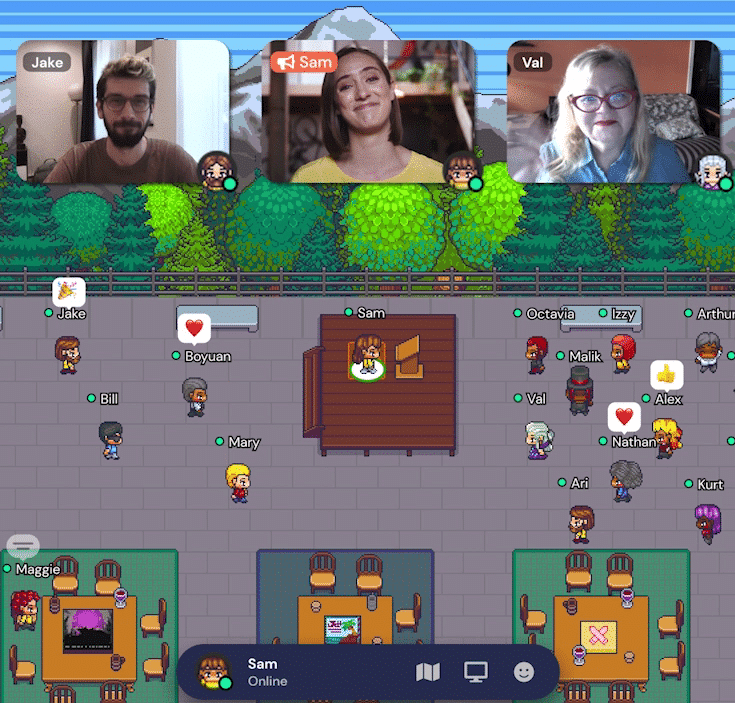 Featuring a fun, cartoon-styled layout, your employees or webinar attendees can create a personal avatar and interact with others in a virtual meeting space. Join smaller groups for in-depth discussions, and share thoughts on collaborative white boards. Gather is easy to customize and is a great video conferencing alternative to Zoom and Microsoft Teams.
Bypass email-sending limits of Outlook and Gmail.
Send all of your internal emails within ContactMonkey.
12. Bonusly
Show your employees that you take their happiness as seriously as you take their productivity. Bonusly is an employee rewards platform that lets remote teams give each other recognition for great work or extra effort. With this great employee recognition idea, your team members are awarded points within Bonusly that can be used to claim real prizes and boost employee happiness metrics: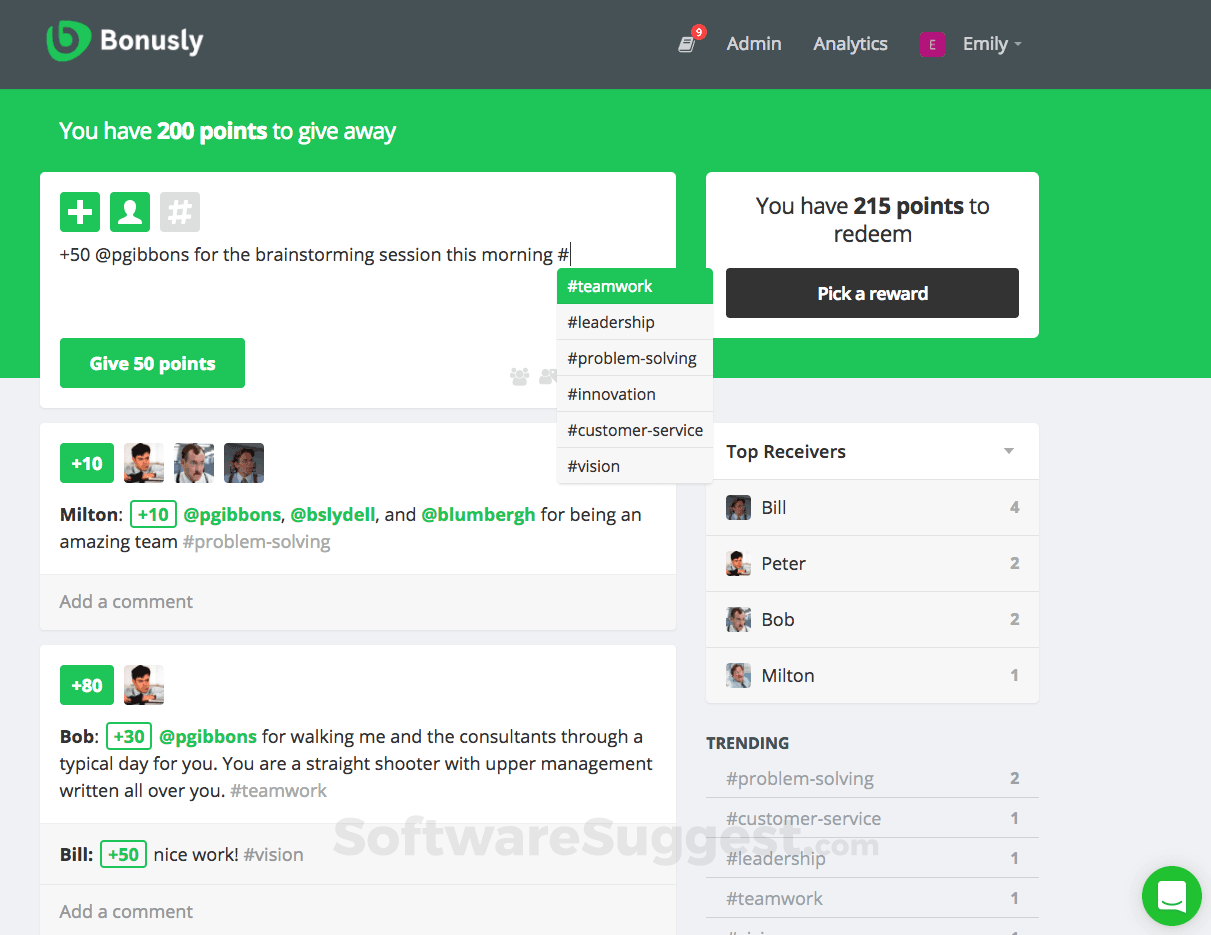 Bonusly integrates with numerous internal communication apps like Slack and Microsoft Teams, so your remote employees can quickly and easily give each other props for their great work.
13. Zendesk
Don't let a remote workplace hinder your ability to give customers comprehensive support whenever they need it. Zendesk is an all-in-one approach to customer service that helps businesses manage help centres, respond to customer inquiries, and set users up for success: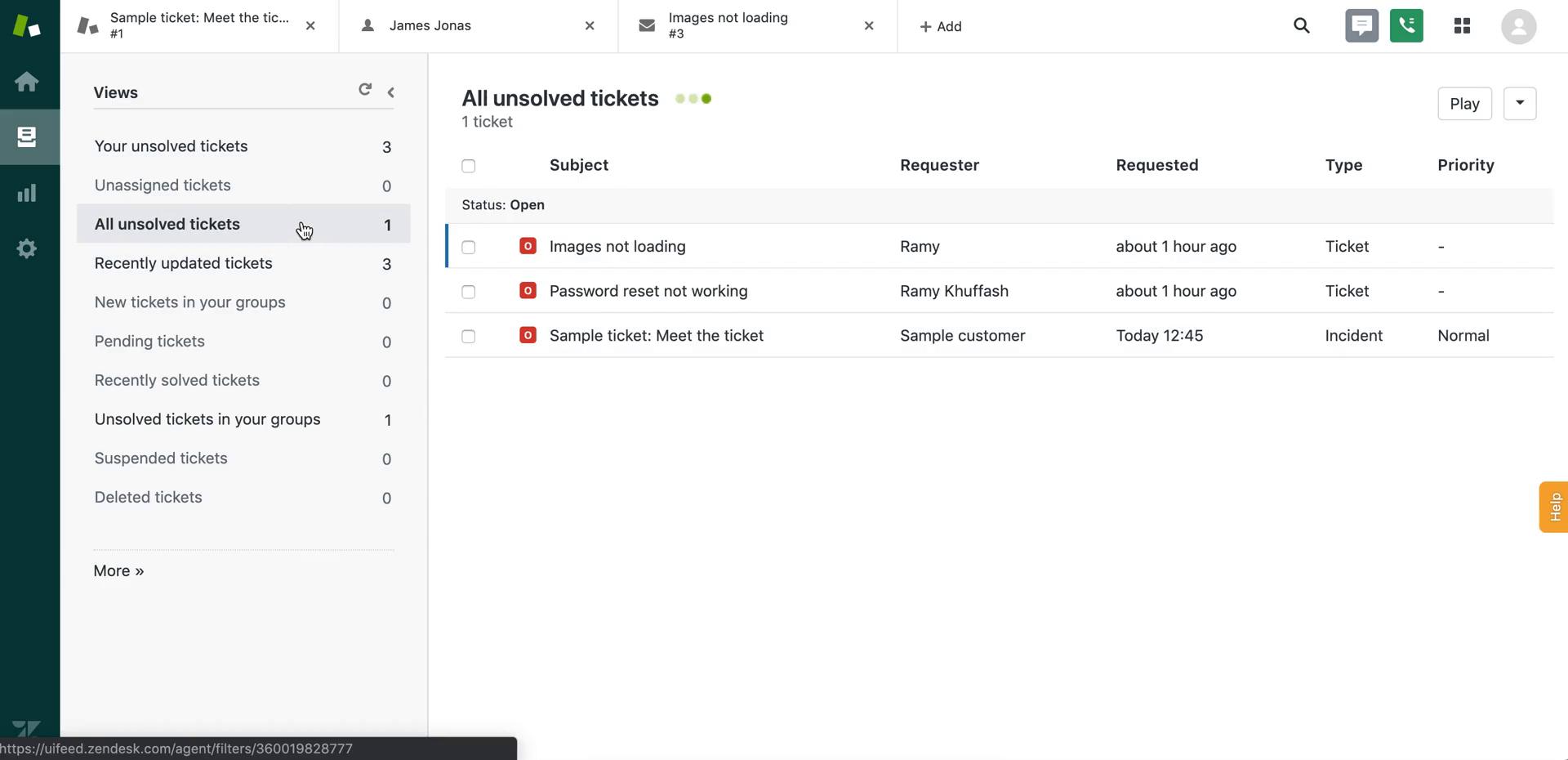 Zendesk is super easy to customize, and there are numerous templates available on which you can build your help centre. Their platform has tons of features like chat-based help so your customers can connect with your support staff right away. Start providing unparalleled customer support with Zendesk.
14. Connecteam
Connecteam describes themselves as an all-in-one employee app aimed at helping remote employees excel at their jobs. The Connecteam app has numerous features including scheduling, task management, messaging, social posts, time tables, and more: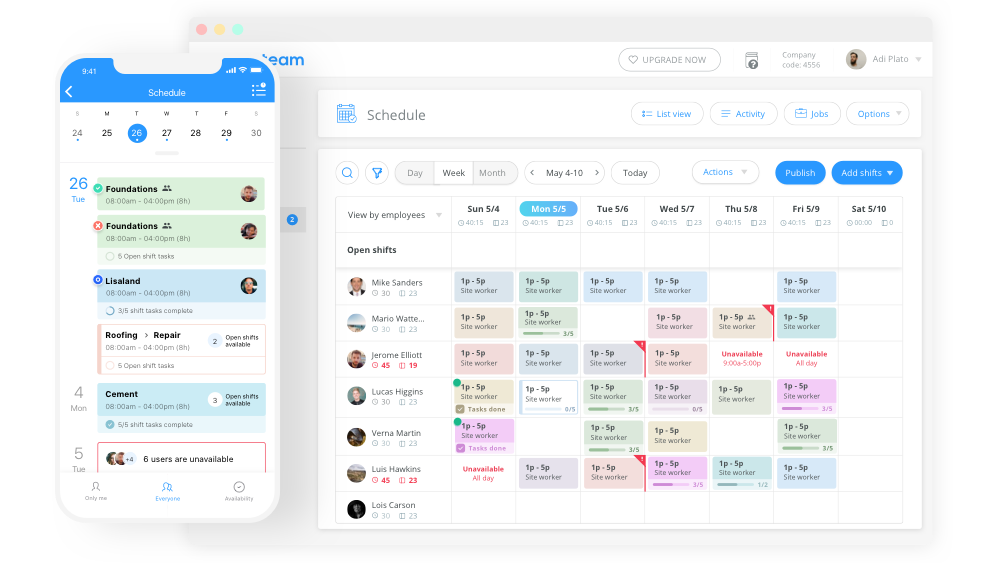 Manage your remote employees and keep them on track using Connecteam. Their comprehensive platform makes employee onboarding a breeze, and can help you save time and resources when training new employees. If you're looking to improve the productivity of your remote teams, then Connecteam is a superb resource.
15. SurveyMonkey
Chances are you've been greeted by a SurveyMonkey quiz in your inbox at one time or another. The survey tool is massively popular for marketers, students, and everyone in between. Their easy-to-create-and-customize surveys are terrific tools for collecting useful feedback on any number of issues: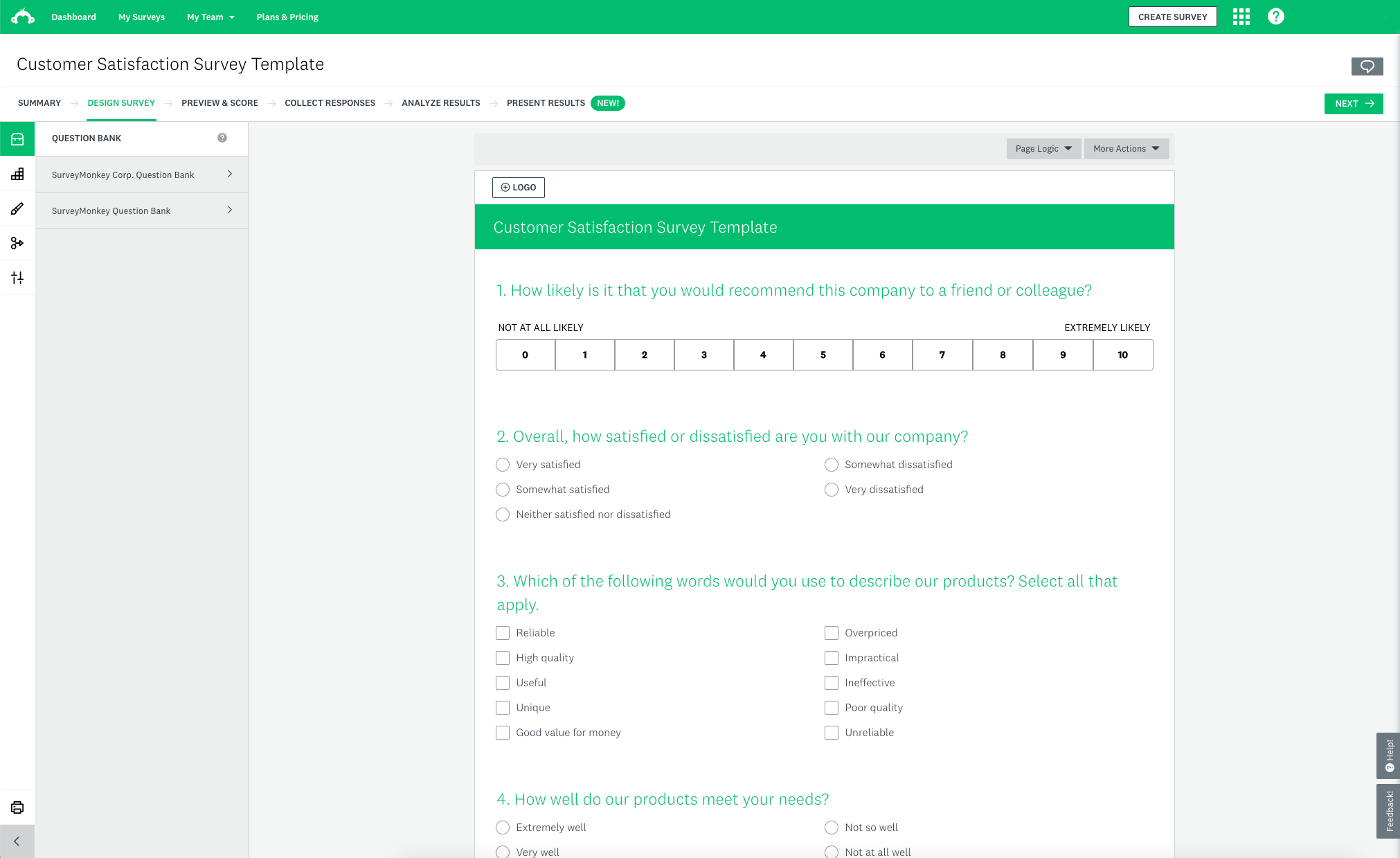 But before you start using SurveyMonkey for all of your employee feedback needs, consider what kind of feedback you actually want to collect. SurveyMonkey's surveys are generally multi-page modules where respondents share their opinions on numerous topics.
But what if you're trying to encourage employees to give their feedback on a regular basis? It's important not to overwhelm them, otherwise they'll begin to ignore your lengthy surveys. Try using pulse surveys to gather focused feedback to gather quick feedback alongside your regular internal emails: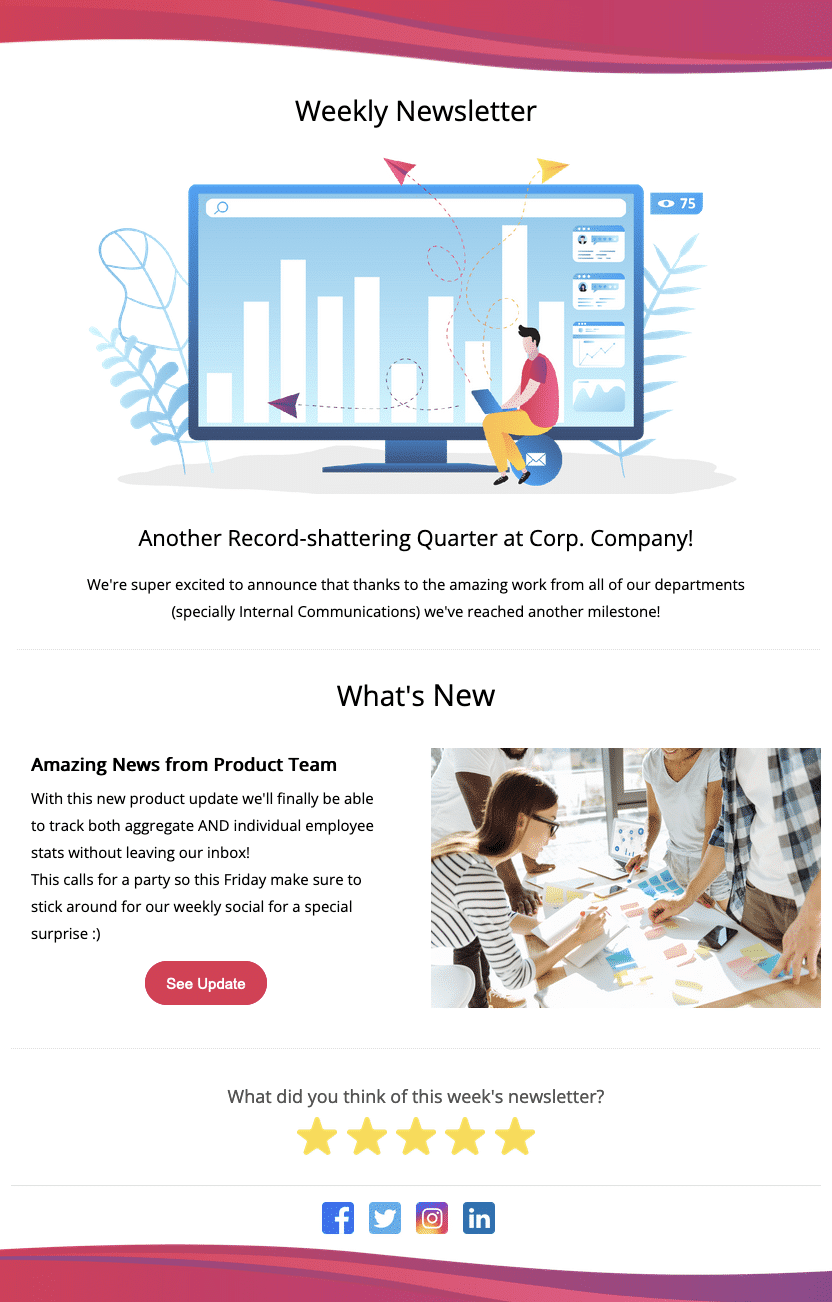 With ContactMonkey's pulse survey tool, your employees can respond to your survey questions directly from their inbox, rather than having to follow a link to a new webpage. This way you can collect more input and build a culture of feedback at your remote or hybrid workplace—and get solid strategies for your return to work emails.
Choosing the Best Remote Internal Communication Tools
Whatever your internal communications goals, a solid understanding of the various ways remote work communication tools can help your business excel is crucial. Based on what you know now, choose the tool or tools that will best fit with your remote employees.
Consider conducting an employee opinion survey to get an idea of what your remote employees are struggling with. This will help inform your search for a communication tool for remote employees that will actually provide real value to them and your business. It will also provide you with innovative internal communication tactics for how to apply your new software solution.
Looking to take charge of your internal communications? See ContactMonkey in action by booking a free demo where you'll get a firsthand look at all the ways you can improve productivity via effective internal communications.