Texting is the most efficient form of asynchronous communication. Email is the most reliable. Learn how SMS and email work together to create a robust communications ecosystem for your organization.
Our Global State of Internal Communications Report revealed that 47% of internal communicators grapple with low levels of employee responsiveness. In the age of remote and hybrid work, this is a huge red flag.
Fortunately, innovation across the internal communications space can help IC pros step up to the challenge.
In this post, we'll discuss how integrated SMS and internal email platforms can help you maximize the reach and impact of your internal communications.
Why are SMS Text Messaging and Email Important Channels?
SMS and email are asynchronous communications channels that allow companies to inform, engage, and connect employees.
Emails are familiar, reliable, and great for sharing regular company updates at scale. SMS on the other hand helps businesses reach employees faster.
Both serve a unique purpose, and in today's modern workforce, both are necessary for reaching and engaging employees—especially dispersed teams.
Pro Tip: Instantly generate customized internal messages from the same place where you send emails and SMS messages using ContactMonkey's OpenAI add-in.
By using both email and SMS for internal communication, you can get more out of each channel.
Email analytics help you target and personalize your SMS communications, which ensures a strong, tailored SMS campaign from the start. Meanwhile, mass employee texts let you send reminders and follow up on urgent email messages.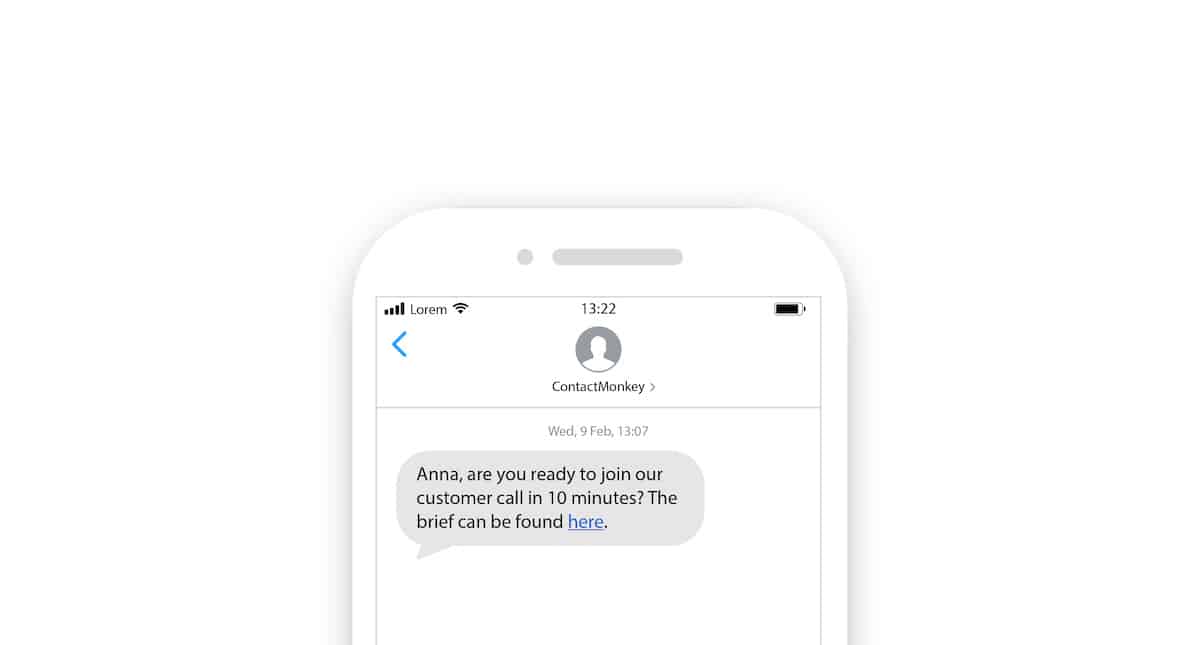 SMS and Email Trends
There's a lot in store for SMS and Email this year. The biggest change: SMS and email are uniting forces. The latest internal communications tools are offering integrated email and SMS platforms that allow IC pros to create and send email and SMS communications from a single interface.
Here are just a few more innovative internal communication ideas for email and SMS this year:
Engage staff with internal email or SMS messages.
Start a 14-day trial. No credit card is necessary. Zero risk.
Want to see how email and SMS work together best?
ContactMonkey's SMS and internal email platform lets you step up the capabilities of both communication channels. Expand the reach and efficiency of internal messages by sending email and SMS from a single user interface: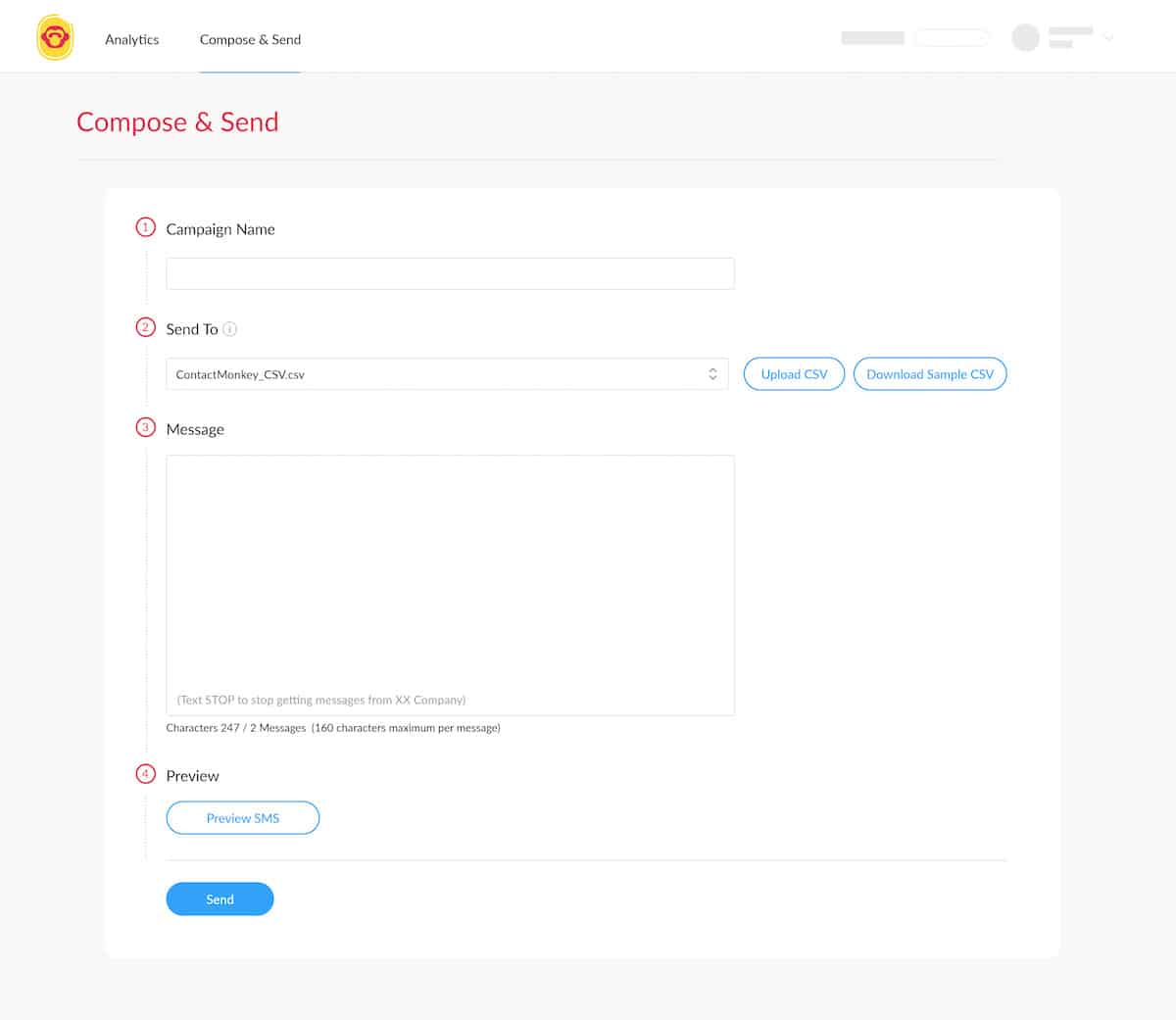 Streamline your communications and improve employee engagement by creating more touchpoints between your staff and your business. Start your free trial to see ContactMonkey in action!
How Email and SMS Increase Engagement
SMS and internal email are designed for different types of content. Email is best for delivering long-form content, such as company policy updates, tutorial videos, and CEO communication to employees. Meanwhile, internal texting offers employees an immediate way to connect with breaking news, crisis communications, and deadline reminders.
Before you begin to use email and SMS in conjunction, it's important to master the best practices behind each type of internal communication.
Email Best Practices
On average, your employees receive 121 emails a day. This staggering number means that in order to see those high email open rates, you'll need to make your content stand out. You can do this with the help of a few key internal email best practices:
Always start with an eye-catching subject line:

keep it short (no longer than 60 characters), keep it personable (add names and emojis), and keep it specific.

Pick a functional layout:

create a hierarchy of information (most important content up top), use white space, and pick a Z or F pattern, which is more appealing to the eyes. Check out our blog on

email newsletter design

for more layout and design tips.

Break up text:

no one has time for emails that drag on and on. If you need to convey lots of information, break down your text into bite-sized chunks or use multi-coloured text blocks. With

ContactMonkey

, you can even add hyperlinks with vibrant CTAs that encourage employees to get more information by visiting your link.

Showcase your employer brand:

a clear, cohesive color scheme that's aligned with your brand identity will help employees easily recognize your emails. Not to mention, it will help convey your company culture and brand identity.

Start conversations:

monologues are so passé. Use interactive elements like

email-embedded surveys

, comment boxes, and emoji reactions to build dialogue with employees.
SMS best practices
SMS for employee communications is fairly new. But the key is really to respect the short, simple format of SMS communications. And when it comes to employee messages, remember to keep up a level of professionalism.
With these points in mind, here are the biggest SMS best practices to follow when texting employees:
Ask for consent:

asking workers to

opt-in to employee SMS

is not only a texting best practice, it's your legal duty. Check out our blog on

SMS compliance

to learn more.

Keep your texts short and straightforward:

try not to exceed 160 characters

—

texts were designed to be short and to-the-point.

Avoid ambiguity:

texts have limited space. So it's important to avoid communications that might be ambiguous or confusing. This means cutting down on acronyms, abbreviations, and the like.

Don't over-text:

employee SMS was designed for quick updates and urgent messages. If you want employees to consider SMS as a go-to channel for these situations, then make sure you're not overusing it. If you have a general update, use an

email newsletter

instead.

Use SMS content templates:

want to make SMS communications even faster? Use an

SMS content template

. ContactMonkey offers SMS templates for everything from crisis communications to meeting reminders.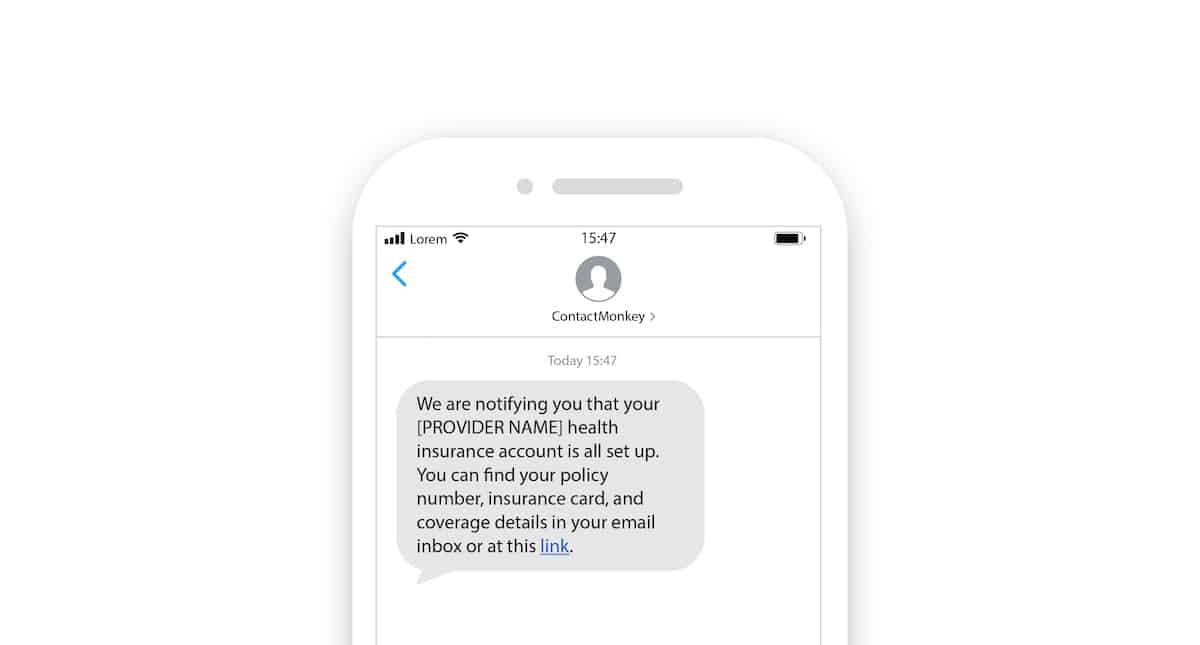 Email vs SMS
Email and SMS both add value to your internal communications program. But before we discuss how to combine email and SMS, let's look at the individual benefits each tool has to offer.
Ways to use email
It's hard to argue that email has tons of benefits. It's trusted across all generations, it's familiar, and it allows for more dynamic long-form content.
That being said, in 2022, generic plain text emails simply won't cut it. And it doesn't have to.
With responsive HTML templates, you can turn your internal emails into a one-stop shop for all of your company's informational needs.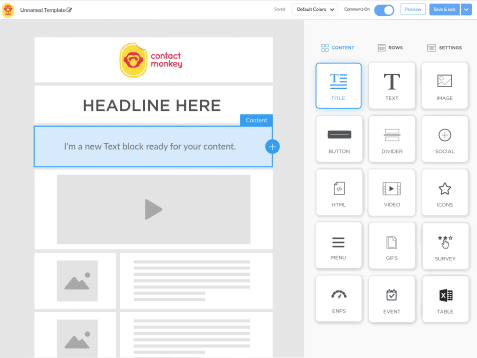 Let's take a closer look at some of the benefits of email for internal communications:
Email is trusted and reliable across multigenerational workforces.

There's little to no learning curve with email because it's so familiar.

Internal email tracking tools make it easy to track employee engagement.

Email segmentation allows you to create targeted messages for specific audiences.

Email is easily accessible from just about any device.

The latest

internal communications software

lets you amp up internal emails with HTML templates, interactive elements, and embedded surveys.
With HTML email builders, the use cases for email are plenty. By enabling users to add and curate text blocks, images, videos, surveys, and other HTML elements, responsive email builders step up the capabilities of internal email. Here are just a few ways you can use HTML emails:
Create custom elements.
Build interactive content.

Preview email messages.

Personalize subject lines and body copy.

Send out email-embedded pulse surveys.

Track and gather email engagement analytics.

Collect accurate data for your internal communications audits.

Deliver employee coaching resources, training videos, and

more

with smart links.

Create and schedule weekly announcements, leadership communications, and other long-form communications.
Now imagine this scenario: an important client just rescheduled a meeting with your Sales team. It's been moved by one hour—how do you let the rest of the team know? An email could work, but there's no assurance that everyone will see it in time.
That's where SMS can be a huge help.
Quick Tip: Reach more employees in half the time and leverage multiple communication channels and sending lists through our list management tool.
Ways to use SMS
SMS helps reinforce your email communications and guarantee that all employees get important updates on time.
Here are some key benefits of employee SMS to keep in mind:
Over 90% of texts are opened within the first five minutes, so you reach employees faster.

You can reach deskless and frontline employees from anywhere.

Deliver urgent updates to employees without corporate emails.

SMS intuitively encourages two-way communication.

Texting offers a more reliable channel in times of crisis.
Due to its speed and efficiency, there are dozens of use cases for employee SMS:
Send short surveys.

Deliver urgent policy updates.

Send security emergency SMS alerts.

Deliver meeting and training reminders.

Provide last-minute shift schedule changes.

Establish a mass notification system for business.
Send upcoming deadlines such as benefits enrollment.

Send instructions to frontline employees and remote workers.
Use your existing recipient lists for SMS messages.
Try ContactMonkey's SMS tool. Improve internal comms.
Extend the reach of your internal communications with these text messaging services for business.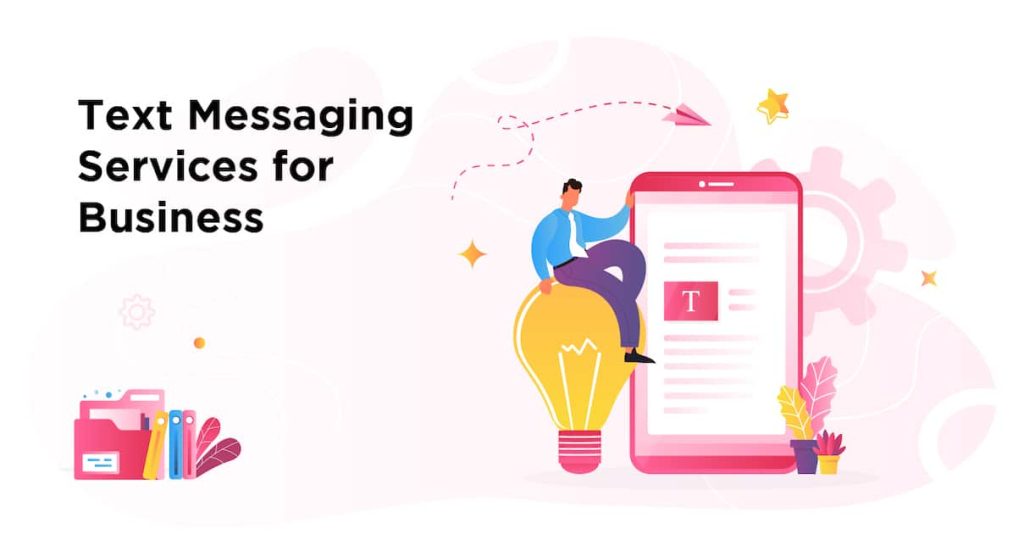 SMS is a great internal communications channel for sending quick alerts and messages. But for employees to continue seeing SMS as a go-to channel for urgent news, you can't flood them with texts.
If a matter is less urgent, or requires more in-depth discussion, send a quick link reminding employees to check their email.
To make the most of employee SMS, check out our blog on the rules of business texting etiquette.
Email and SMS are best used in conjunction. Each tool has its own unique advantages, but when you combine both, you can get more out of each platform. So why not double up the potential by using them together?
Here are a few benefits of using email and SMS together:
Expand internal communications channels for greater reach.

Provide a backup channel in case of email disruptions.

Use email and SMS for internal marketing by tapping into engagement analytics and creating segmented communications.

Streamline internal communications management.

Speed up communication.

Increase overall internal communications open rates.
Benefits of Using SMS and Email Together
Email and SMS work best in conjunction. That's why the best email and SMS software is able to integrate and amplify the capability of each tool.
ContactMonkey allows internal communicators to build, send, and track email and SMS internal communications from a single platform. This builds a feedback loop between the two internal communications channels, where each device reinforces the other.
SMS can be used to remind employees about urgent emails faster. If there's a last-minute meeting change, you might text employees to check their inbox for the new meeting invite. On the other hand, you can use email to ask employees to opt-in to your SMS program and receive urgent updates faster.
By combining these two key channels, you can leverage SMS to improve email engagement and use email to improve SMS engagement.
See How SMS and Email Work Together With ContactMonkey's All-in-One Software
Email and SMS are two of the most widely used communications channels. So why not amplify the growth potential of these resources? By synchronizing email and SMS internal communication, you can double up your employee engagement and ensure that urgent messages reach employees faster.
By combining email and SMS, ContactMonkey is doubling up the power at the hands of internal communicators. Now, employees can enjoy the efficiency of text while still taking advantage of the robust, long-form content available through email.
Book a free demo with one of our internal communications experts to see how SMS and email work together to boost employee engagement.