Countless businesses use Outlook for employee emails yet neglect its potential for boosting employee engagement. Our Outlook hacks will take your internal communications to the next level.
"Well, there goes another email that my staff probably won't read." It's a feeling we know too well: the sombre resignation associated with sending an internal email. You're not alone.
You may think there's nothing you can do. After all, Outlook doesn't offer that many options; no straightforward way to spruce up your message, personalize your internal communications, or monitor their performance to see what's working.
Until now.
We'll break down our 7 best Outlook hacks and provide surefire strategies to drive staff engagement with Outlook communications. Or if you want to supercharge your Outlook internal communications an instant boost, sign up for a free demo for ContactMonkey:
The Problem with Microsoft Outlook
Don't get us wrong, Outlook is a fantastic tool. But today, there are a few things this 24-year-old email platform lacks…
Design
For starters, there's no easy way to liven up your designs without manually inserting HTML code into your emails. It can take hours to design and prepare customized emails.
And even when you do write HTML emails, Outlook uses Microsoft Word's rendering machine to present the code. This can result in serious misalignment issues, like extra or missing spacing, wonky grids, and shifting content blocks.
Personalization
While the Mail Merge feature does allow for basic personalization, you'll need to manually create email lists, which can't be imported from anywhere but your Outlook contacts. This is an unbelievably time-consuming task, functionality is pretty limited, and can result in mail merge fails.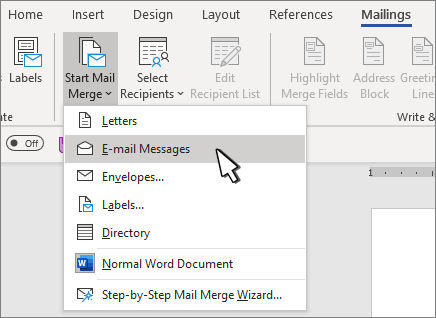 Sure, you can pull in recipient names and basic data, but you can't foster two-way communication. There are no interactive features to gauge the readers' opinions or open dialog. You're simply sending a one-way email that happens to call the reader by name.
Analytics
Perhaps the biggest issue with Outlook is the lack of analytics tools. There's no way to track or measure readership and engagement. You have no clue as to how effective your emails are.
Luckily, with a few Outlook hacks up your sleeve, you can overcome these pitfalls to get more from the platform and ramp up your email communications.
href="https://cta-redirect.hubspot.com/cta/redirect/6282300/9473663f-d0cc-4514-9240-8b018fffe193″ >

7 Microsoft Outlook Hacks to Revolutionize Your Internal Communications
Test out these outlook hacks and tips to drive engagement and save time on your internal communications.
1) Integrate email software
As an Outlook user, it often feels like you're forced to choose between producing stunning, professional-looking emails and getting internal communications out in a timely manner.
Don't compromise. Instead, integrate a comprehensive email software like ContactMonkey. That way you can design beautiful corporate emails in minutes—straight from Outlook: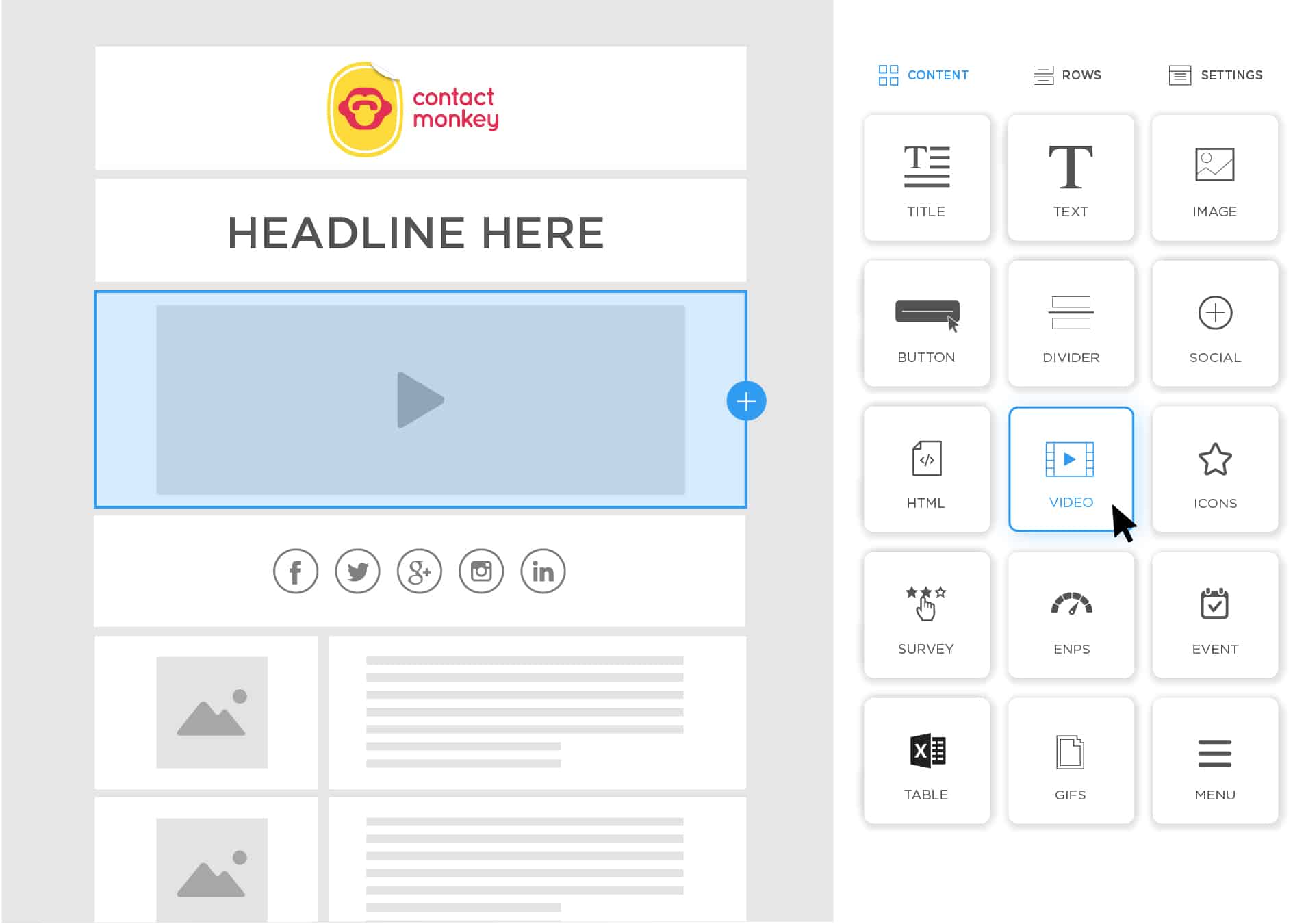 Incorporate feedback measures, schedule communications, and analyze email performance and staff responses.
ContactMonkey integrates seamlessly with Outlook, so you don't need to migrate email lists to a third-party server. You'll have all the functionality of a third-party tool without the hassle and risk of transferring data.
Businesses find that, by streamlining corporate communications with an email tool like ContactMonkey, they save around 25 days a year.
2) Speed up production with ready-made, mobile-responsive templates
You shouldn't need a graphic designer every time you want to send a message to your staff. Unfortunately, unless you're a whizzkid with HTML, you're stuck with Outlook's plain text emails.
And even when you do try to incorporate HTML designs into your Outlook emails, the final email doesn't always appear as planned.
Now, have you ever tried to move images around in Word? Did the whole page turn on its head and your computer set on fire? Exactly.
Word is not designed for sophisticated visual design, let alone interactive email features. So, when you try to input complex HTML designs into Outlook, you have to spend hours editing the design so it looks right (and then cross your fingers when anyone opens your email on their phone).
But what if there was a shortcut? What if you could choose from a full suite of stunning, mobile-responsive email templates that work directly from Outlook?
For instance, these email templates from ContactMonkey: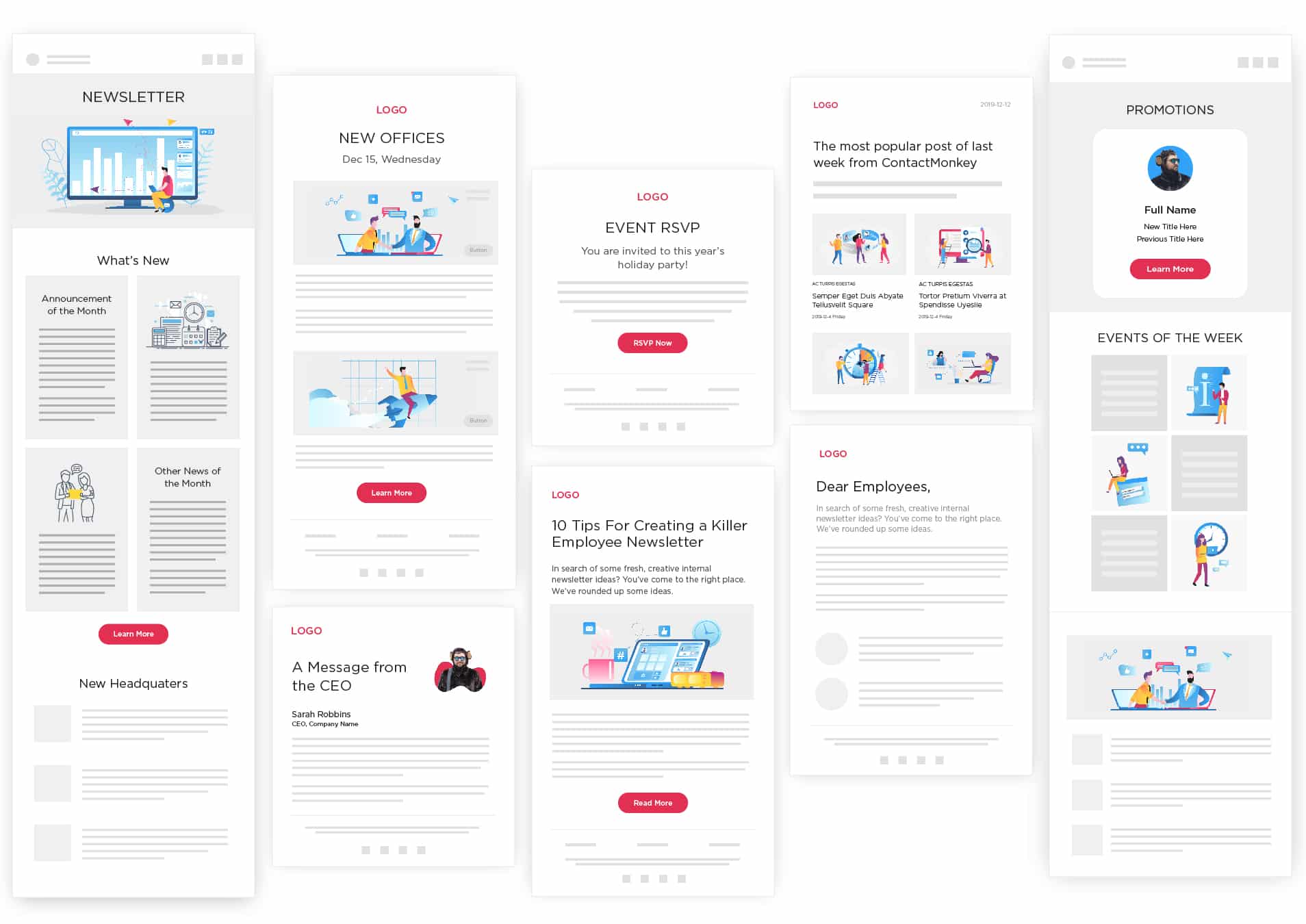 By using ContactMonkey's Outlook add-in, you can select from an extensive catalog of sleek, interactive HTML emails designed to optimize internal communications and foster interaction.
Enjoy the ease and sophistication of using our simple drag-and-drop email builder, and slash production time by 3 hours per email. Save templates for later so it takes seconds to fire off the next round.
3) Increase readability with beautifully-designed emails
If your emails are boring and rammed with text, your staff either won't read them or will struggle to take in the information.
With visually-appealing emails, you'll find that your staff absorb information faster and carry out the resulting tasks better.
You can save time and effort by having multiple people work on your emails with the email template builder. See who is working on your emails and watch their changes in real-time with ContactMonkey's email collaboration function:
You can even leave comments for your team members and they'll be automatically alerted via email—just like in Google Docs.
4) Personalize your communications with lists
It's common knowledge that personalizing communications boosts engagement. But it's a headache to personalize your communications in Outlook.
That's why over a third of internal communicators admit to having trouble reaching the right teams effectively.
You need an Outlook solution that helps you to quickly target recipients based on your existing distribution lists without migrating each folder to external servers. If you don't have a distribution list set up, you can easily make a distribution list in Outlook.
Just imagine it. Advanced personalization straight from Outlook using the lists you already have.
You don't need to imagine it—hack Outlook personalization with ContactMonkey.
That's how Mettler Toledo increased open rates by 33%.

After searching for an Outlook workflow solution to send personalized employee newsletters and updates, the precision instrument firm found ContactMonkey. ContactMonkey makes it incredibly easy to add personalized text within an employee email: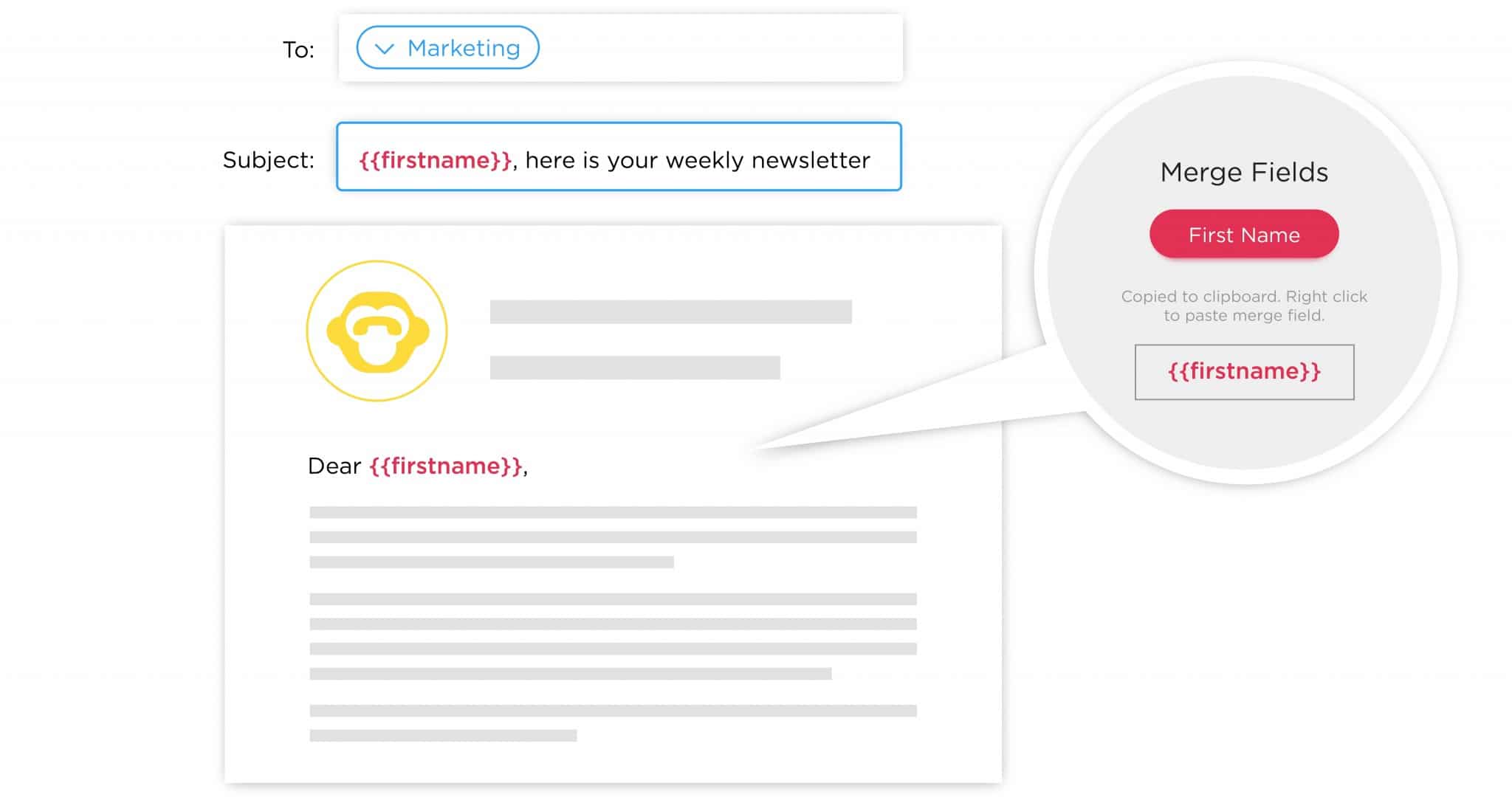 Now Mettler Toledo can send targeted, personalized communications using existing Outlook distribution lists — even when sending communications to large groups.
5) Schedule communications to engage your teams at the right time
Many internal communications professionals tell us that too much communication at once makes it hard to focus on what's important.
So why are you still bombarding your teams with tons of information? You're diluting focus.
Instead, schedule emails to arrive when staff can best concentrate on digesting them. We all know Monday mornings mean drowning in unwanted emails. You don't want to add to the chaos.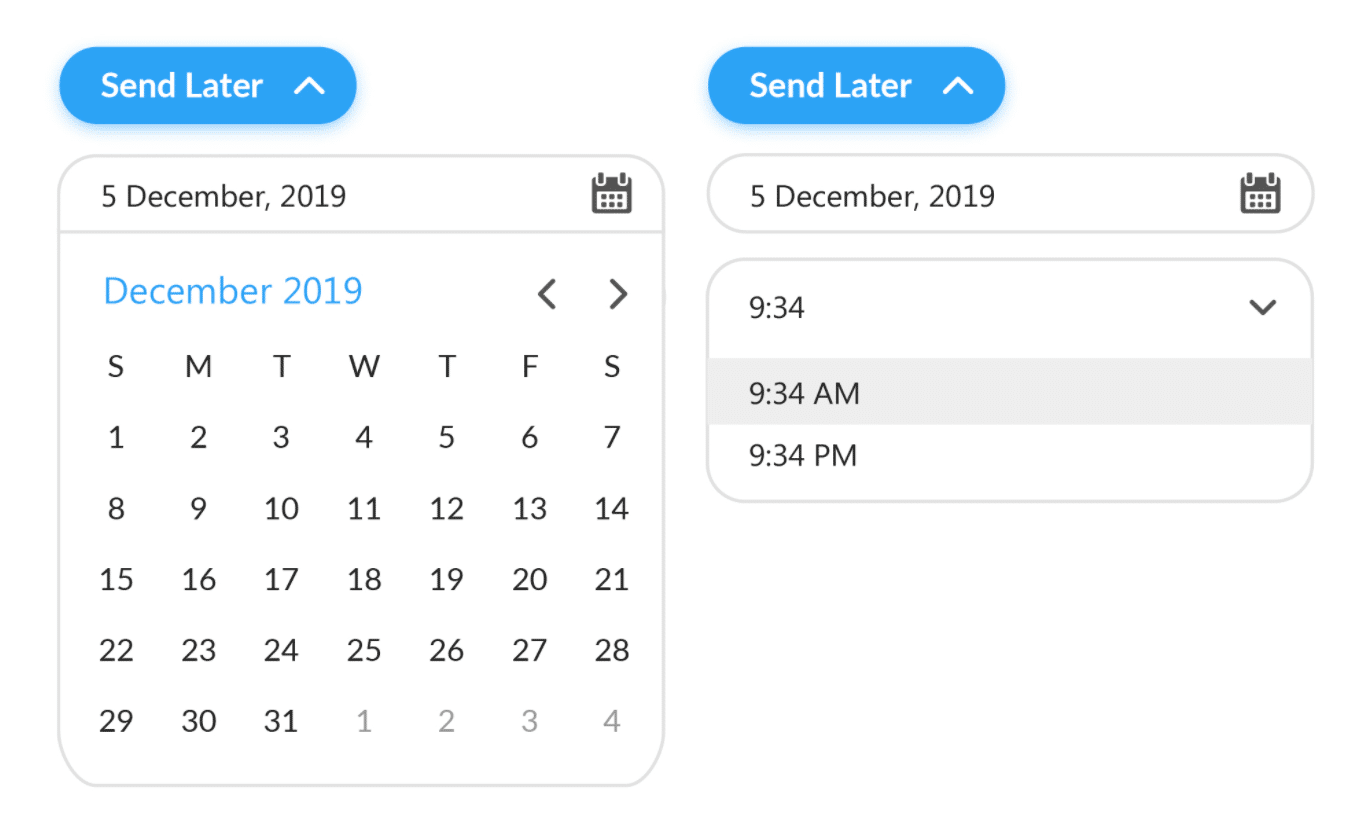 But how do you know when to schedule emails? While the Outlook calendar lets you delay emails until later, there's no way to work out the best time to send them.
General research shows that the best times to send emails are around 10am or 2pm. Otherwise try 6am or 8pm since two-fifths of employees check their emails at least five times a day outside work hours.
You can take this Outlook tip one step further by personalizing email scheduling specifically to your teams' behaviors.
Thanks to ContactMonkey's comprehensive analytics dashboard, you can monitor the times at which staff open your communications and schedule them to be sent at exactly the right minute: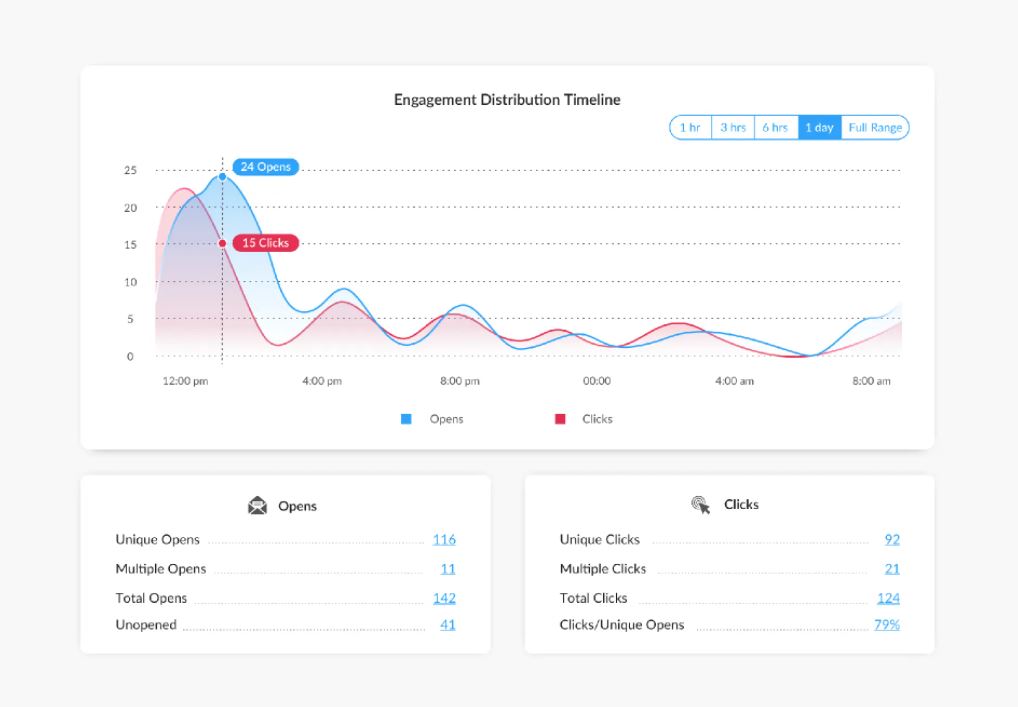 6) Foster two-way conversations with employee feedback mechanisms
One-way internal communications can leave you feeling like you're talking to a brick wall.
Also, without a way for staff to collaborate, you'll miss the innovative ideas and suggestions your team could offer.
With fewer than 40% of internal communication professionals leveraging company communications to open dialog and feedback, there's a lot of expertise falling by the wayside.
While, of course, your staff can always hit 'reply', this leads to lengthy, tangential email chains and an utterly cluttered inbox.
By seamlessly integrating with Outlook, ContactMonkey hacks the feedback process.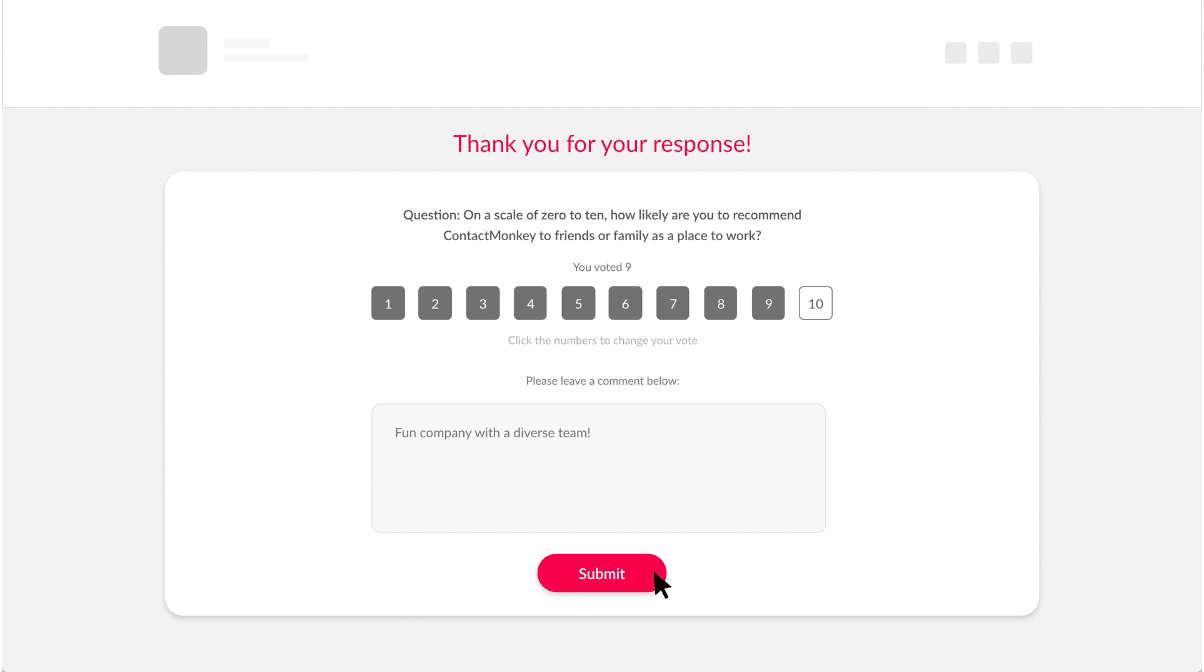 Evolve Outlook workflow to include polls, surveys, comment boxes, and emoji reactions. That way, staff can show their understanding, express their thoughts, and collaborate on projects directly from their inbox.
7) Analyze engagement to improve future internal communications
Sick of firing emails into the abyss, just praying that your team read them? So are the 60% of internal communicators who fail to track readership.
Sounds like you need a real email analytics system that tracks engagement in real-time.
The ultimate Microsoft Outlook hack for future email campaigns lies in analyzing your past communications to identify successes — then doubling down on these.
With email software, you can measure open-rates, click-rates, and click-through rates to see who's read your message and taken action. Use this data to figure out when best to schedule emails and the types of messaging that elicits the most engagement.
Use Employee Net Promoter Scores (eNPS) and emoji reactions to find out who has read and understood your emails. You can even offer space to comment and ask questions.
Monitor and analyze employee feedback in our comprehensive dashboard to immediately identify gaps in understanding and follow up on internal queries.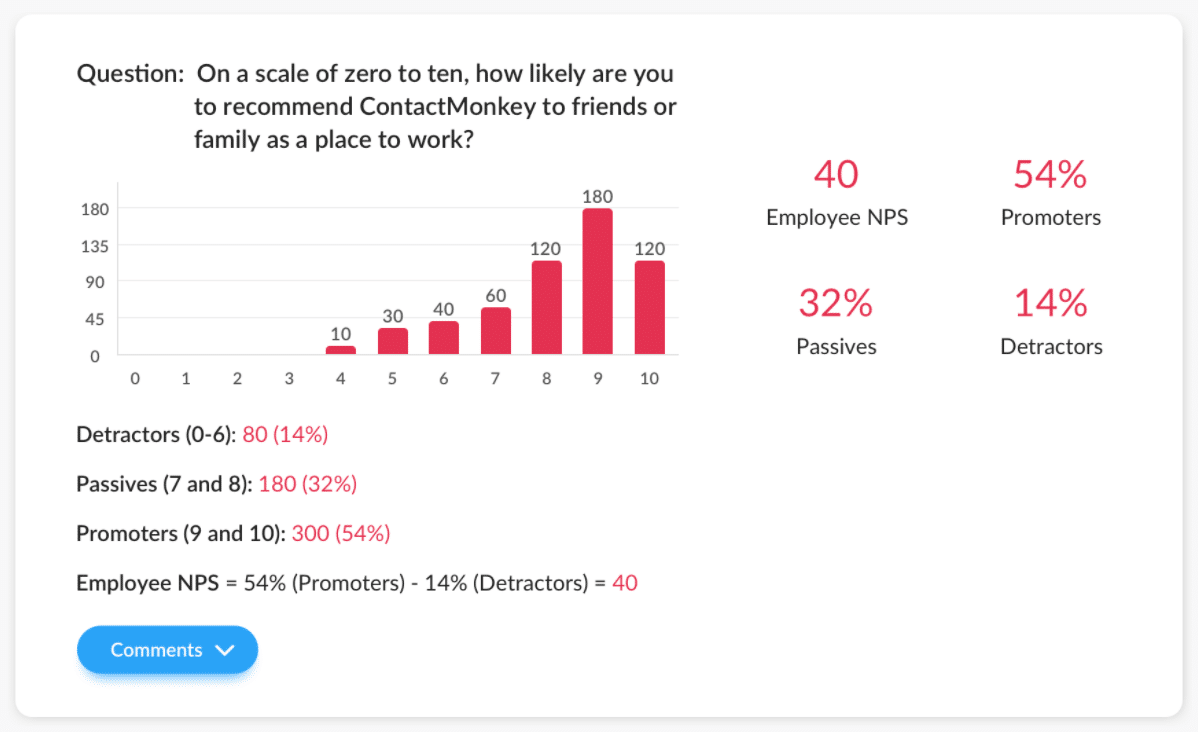 That's how internal communicators at Cimpress have become experts at sending engaging emails at the right time.
Since implementing email tracking, the software company can compare campaigns to see which are most successful.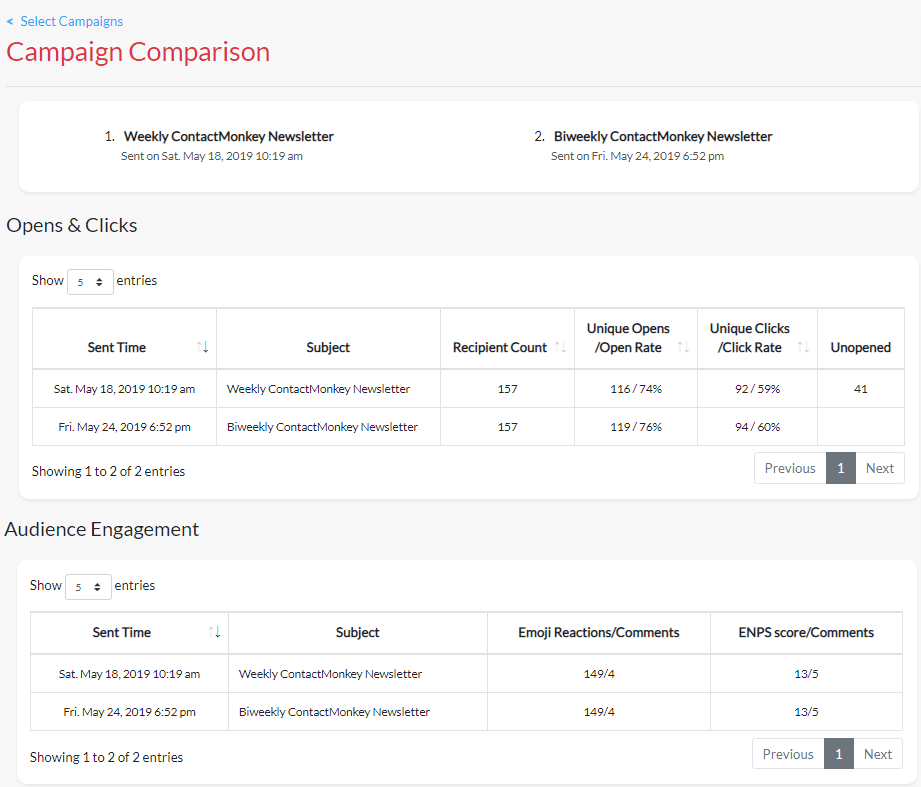 The team has managed to pinpoint when to send emails to its international teams in different time zones and which communications are most relevant to each recipient.
This has helped the software firm create higher quality content that colleagues actually care about.
"Email tracking for us feels like a necessity. I should know how many people are opening, clicking and reacting to my emails. It ultimately ends up informing long-term planning. The tool has helped me figure out which subject lines catch more attention."
As the Director, Strategic Communications & Operations, Ashley Allen, puts it: "[ContactMonkey]'s been really helpful to experiment with what times of the day work best for reaching our global audience and ensure we get maximum opens."
Drive Employee Engagement with ContactMonkey
To encourage your staff to engage more productively with your internal communications, give your Outlook emails a face lift.
Not only are its emails uninspiring to look at, Outlook doesn't let you monitor whether your staff are even reading your emails — let alone getting inspired by the design.
If you want to foster a collaborative company culture, you need interactive internal communications that only target relevant teams. That way your staff aren't overloaded, you're not constantly repeating yourself, and you can nurture strong company cohesion through staff feedback.
Use these proven Outlook hacks to drive engagement and streamline internal communications so that you can focus on growing your business, not sending emails.
Additional Resources for Boosting Your Internal Communications:
If you're looking for more Outlook hacks, demo ContactMonkey to see how slick internal communications processes can benefit your business:
Improve your internal communications with internal email tracking software
Get started with ContactMonkey today!
Book My Free Demo