In our Monkey Business series, we sit down with creative internal communications pros, HR top-performers and email gurus to get the best tips and tricks to engage employees, fix your culture, discuss the role of internal communication and help you improve business performance.
The role of internal communication is changing rapidly. With the introduction of new technological tools and the growing importance of measuring an organization's internal communications, IC pros are starting to see their roles increase in importance.
"I think one of the biggest disruptions we've seen is the shift in our role from content creators to curators. It's no longer about our bylines, but how we facilitate conversations and connections in organizations," says Rachel Miller, Director of All Things IC, when speaking about the changing role of internal communication.
Rachel Miller needs no introduction. She's one of the biggest influencers and thought leaders in the world of internal communications. 
After kick-starting her career as a journalist, Rachel moved into the world of corporate internal communications before setting up her own consultancy in 2013.
She's been working as a professional communicator for nearly 20 years, providing training, consultancy, advice and mentorship to IC pros.
She's advised companies of all shapes and sizes, working alongside organizations such as the BBC, Coca-Cola, LEGO, NHS and The British Red Cross.
Oh, and she's won so many accolades and awards that we don't even know how to list them all here. She was named an Outstanding Independent Practitioner by the CIPR Excellence Awards in 2017 and her All Things IC blog was named #3 in the Top UK PR Blogs of 2018.
We recently had a chance to catch up with this internal comms guru.
In this interview, we ask Rachel how the role of internal communication is changing due to technological shifts, how she kick-started her career in internal communication, and her thoughts on the importance of measuring internal communications. Let's get into it!
 href="https://cta-redirect.hubspot.com/cta/redirect/6282300/e2ddcc9b-a2a1-4653-9c2c-eca76496d149″ >

Discussing the Changing Role of Internal Communication with Rachel Miller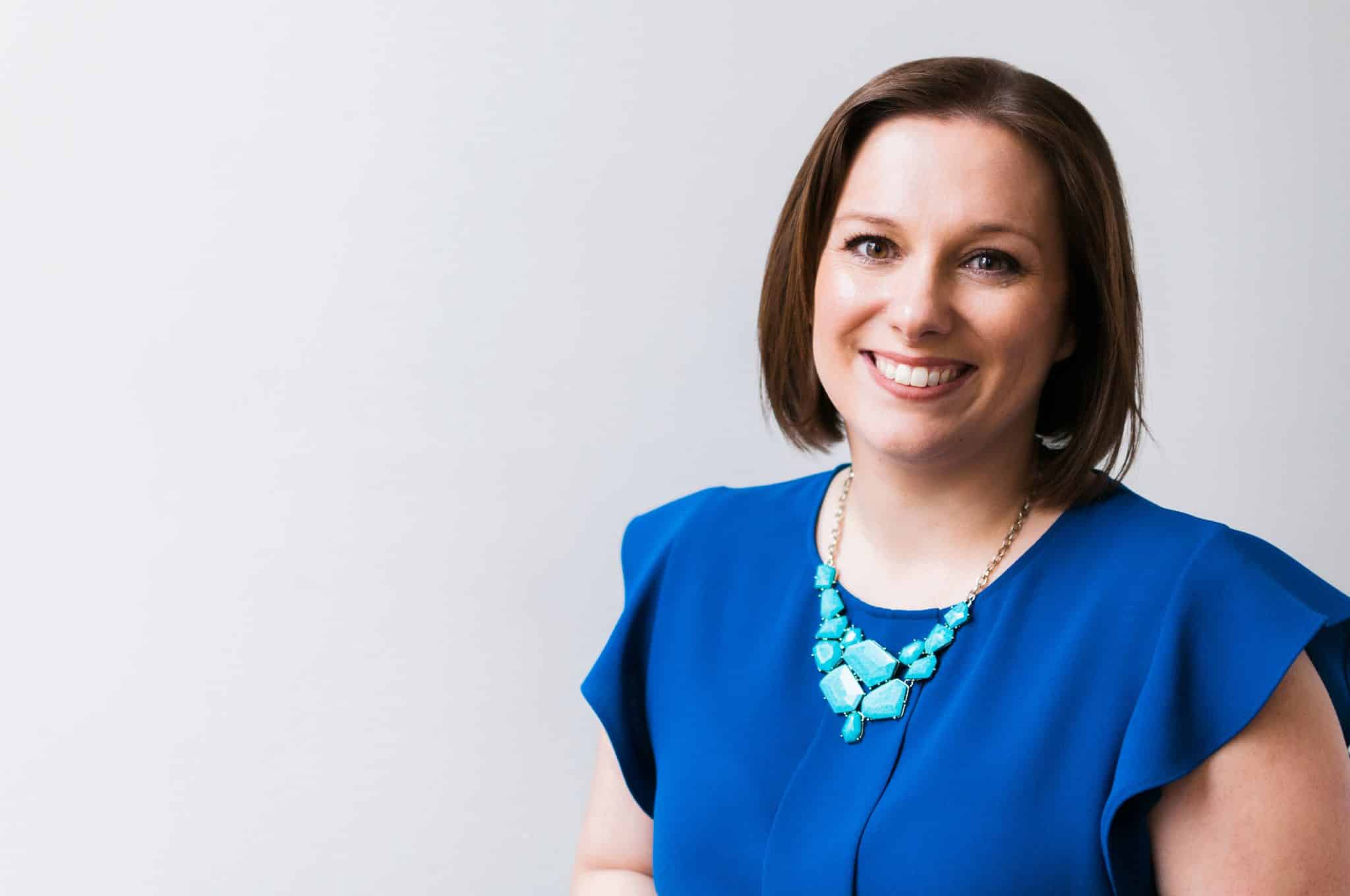 1) You started off as a journalist and now you're one of the most influential internal communication thought leaders. Tell us how it all started.
I discovered the world of internal communications after researching my next career move back in 2003.
I'd never heard of IC before and had reached a point where the next role at my newspaper would be a Sub-Editor, which I knew wasn't right for me.
I uncovered IC by searching for all elements of my role I loved as a Journalist including writing, interviewing and editing and found a whole new profession that I didn't know existed.
My first IC job was working in the team responsible for European and South American Comms at Visteon, an automotive company that had spun off from Ford.
I was thrown in at the deep end and learned so much as part of a Global team communicating with skilled frontline workers in factories.
2) Let's talk about the changing role of internal communication. What are some of the ways in which the role of internal communicators has changed with technological disruptions?
I think one of the biggest disruptions we've seen is the shift in our role from content creators to curators.
It's no longer about our bylines, but how we facilitate conversations and connections in organizations.
Technology has accelerated that change and helped us equip employees with the ability to share their stories themselves.   
3) As the role of internal communication changes within organizations with the introduction of new tech tools, do you think there's a fear of technology within the IC space? How can IC pros establish a better relationship with IT to propel themselves towards success?
Professional communicators need to have excellent relationships with stakeholders across their business, including IT.
I don't think the intention should be to propel themselves towards success, but to know what's on the technology roadmap for their company.
I don't think IC pros necessarily fear technology, we're well versed in analyzing new ideas, systems, processes etc.
IC pros need to work alongside IT colleagues to understand what the possibilities are and to help make the right decisions to suit the your company culture.
Trepidation or cautiousness, rather than fear, often comes through lack of knowledge, internal communicators need to make it their business to know their business, IT included.
4) You've written about mental health within internal comms. Because the job of an internal communicator can often be stressful, how do you think they can work towards creating a safe space for employees as well as for themselves?
When you work in Internal Communication you have a visible role where everything you do is under scrutiny, from your writing to your recommendations.
Change communication in particular, such as overseeing restructures, is an intensive job, but one where IC pros can draw on all their skills to guide their organisation through and invoke empathy and clarity from leaders.
When it comes to your mental health, being able to be honest and asking for help is key. Finding trusted peers you can be accountable to and accountable for is important.
Organizations typically have Employee Assistance Programmes in place, make sure you not only share the information with employees, but access this yourself as and when needed.
5) What's the best advice you've ever received on your own career journey?
The best career advice I've been given is to listen to my gut feeling and have faith in it.
My husband Jon said it to me when I was launching All Things IC in 2013 and making career decisions.
I've honed my ability to trust my instinct and take calculated risks, but every so often needs reminding, particularly when trying new things.
6) You recently wrote a blog on "The truth about internal communicators," where you mention that lack of data and measurement is causing IC pros to rely on instinct rather than insight. Do you think there's an inherent fear of numbers that causes IC pros to do this?
I don't think it's a fear of numbers, I think it's a lack of clarity about what to measure and how to do it.
Reporting and KPIs for Internal Communications have been focused on outputs for years rather than outcomes.
Measuring clicks and reads and shares only gets you so far, those are outputs, you need to know the outcome – it's the "So what happened as a result of you publishing all of this content in your safety campaign? Did accident rates go down?" type of questions.
We are surrounded by data in our organizations, as IC pros we need to determine what insight we are gathering and what we intend to do with it.
Simply measuring something because you can doesn't mean that you should.
7) Some of the people we talk to at conferences or that reach out to us have a problem getting employees to open creative internal communications — what's an internal email you've received that you actually loved? What makes a good email?
Sometimes the barrier to effective internal communication via email is simply who it comes from.
If your Comms team or a certain leader is known to send awful emails (it happens!), then as soon as employees spot that name in their inbox, they'll just hit delete.
If you're too focused on broadcasting via email than engaging and encouraging employee voice and two-way communication, it causes problems as employees switch off. It's the difference between communicating to and for people. Your colleagues know the difference.
What makes a good email is one that puts the reader front and centre, shows how it helps solve their problems and is sent at the right time.
8) I love reading your newsletter, The Water Cooler: All Things IC. Do you have any favorite newsletters (besides your own )? 
Thank you, I introduced The Water Cooler in 2018 as feedback from my blog readers showed they wanted a way to catch up on the blog posts that I publish, and there's a lot!
There are 1250 articles on my blog and I publish at least two or three articles a week.
So my newsletter is a way for IC pros to stop by, check out what's going on, get involved and ask questions.
I really enjoy Helen Reynolds' newsletter. I always include a cartoon of hers in The Water Cooler as I love how she captures the realities of life as a Comms pro so creatively.
9) You've done a phenomenal job at building a highly successful personal brand. What's your advice for anyone looking to create their own personal brand?
Thank you, when I started researching personal branding there wasn't a great deal of information around, certainly not for IC pros to easily access.
Since sharing my explorations on my blog and creating a personal branding checklist for Comms pros to download, it's been a constant conversation with my clients.
I was invited to speak at the Institute of Internal Communications' annual conference in May 2018 and revealed how to analyze your personal brand and how what happens on the inside is reflected on the outside.
Everyone has a personal brand, whether you know it or not, you don't need to create one, but determine what yours is.
I define your personal brand as your promise and reputation as a practitioner. Or to put it another way, what your stakeholders are saying about you when you're out of earshot.
Analyzing your personal values and coupling them with who you are and what you're known for creates insight into why you work the way you do. Once you know that, you can be intentional in your work, which has really helped me shape my business.
Over the past couple of years I've helped Comms teams create statements of what they're known for and what they want to be known for, then mapped how to bridge that gap.
10) On a possibly non IC related note, what has made you really happy lately? What's something that made you laugh recently?
I spent Christmas with my children and gave myself time off to enjoy celebrating with them.
My twin sons turned four-years-old over the festive season, so having time out with them and my six-year-old daughter always brings me joy, and it was extra special to mark the end of the year together.
LEGO always makes me happy. I love the models from their Creator range and I've always got a set on the go.
I've just finished Assembly Square 10255 and have the Camper van 10220 to do next. I love the attention to detail and use them as a mindfulness activity.
Let us know what you thought of our chat with Rachel Miller on the changing role of internal communication and how you can improve your internal communications. If you want to add to the conversation or share your internal communications best practices or tips, tweet at us with #MonkeyBusiness!
As the role of internal communication changes due to the introduction of new tech tools, you may want to consider embracing our IC tool that allows you to track your employee emails.