Are you looking to create a solid internal communications plan? Looking for internal communication templates to create a business communication plan? Use our step-by-step guide to help you create a stellar corporate communications plan or internal communication strategy using our 5 step formula!
Taking a step back and reassessing your current internal communication plan & internal communication strategy is an essential part of building an actually successful new internal comms plan.
That way you'll be able to see which of your communications channels is performing the best.
More likely than not, if you're coming up short yet you're putting in the effort, it's because everything you're doing is ad hoc and last minute, not so much based on a universal strategy or past metrics.
You may think you've got it figured out already–you're sending email, you're running awareness campaigns, you've suggested Slack, you use social media–but if your efforts haven't paid off, this could result in low employee engagement levels.
Coming up with a new and improved internal communications plan can seem like an impossible task, but don't worry, we'll show you how to create a successful and holistic plan to take you from OK engagement levels to game-changing internal comms results.
Why Do you Need a New Internal Communications Plan?
There is this old school perception that internal comms may not matter all that much. However, failing to pay attention to low engagement levels can have dire consequences:

5 Steps to Build an Internal Communications Plan
1) Assess Your Current Situation Before Building a Strategic Internal Communications Plan
You probably had an internal comms plan in 2018 that you thought was going to work. Before you build a new plan, you need to assess your current plan, being mindful of its strengths, its weaknesses and how close it got you to your goals.
Consider the following:
Where are you right now?

Did you get close to accomplishing your goals? At this stage you need to come up with a list of gaps and strengths in your program.

Where do you want to be and what do you need to accomplish it?

Start forming an idea of what it is that you want to accomplish and what you may need to get there: a bigger budget? an internal comms tool? More people in your team?

Run an audit

: Running a proper internal comms audit is essential to getting an accurate representation of the present state of your practices. We suggest hiring a consultant, since an outsider with fresh eyes will be able to notice things that you wouldn't.

Here's how to run an internal comms audit from expert Helen Deverell

.

Run a survey

: Using surveys is an effective and direct way to gather non-numerical feedback from your employees.

ContactMonkey offers a social reactions and pulse surveys, giving your employees the ability to love, like and laugh at any content you send them via email.
Group interviews (sampling)

: Another effective way to gather qualitative feedback is to plan a group interview. Since it's impossible to talk to everyone in a large organization, interviewing a group representative of all departments and levels will get you closer to a 360 picture of your organization.

Gather quantitative data

: do you have a tool to track your internal comms? If not, build a spreadsheet with metrics you'll want to track in 2019–look at email opens, clicks, and social reactions, for example.

Prepare a "before" picture of your employee communication

: by preparing a "before picture" you'll be able to then compare last year's results to this year's.

2) Define Your Company's Goals and then Your Team's
What business strategies do the executive team and key stakeholders have in mind for 2019? Take note of any revenue targets, product roadmaps, talent goals, etc.
By knowing your company's big-picture goals you'll be able to align your own communication goals to theirs.
Additionally, when it comes time to sell your executives on a bigger budget or an awesome internal comms tool, they'll be more likely to approve it if your goals align directly with theirs.
"This may seem like a no-brainer, but it's flooring how many companies don't map department-specific goals back to overall company goals. We outline departmental goals that directly support our overarching company success.

This way, although every individual and department has different objectives, we're all working towards connected and common goals." – Stan Garber, Scout RFP
Of course you won't be dictating the goals coming from the senior leaders, but it's important that you're present when these conversations are taking place.
Here's how:
Request a meeting early on in the year

with your executives to get a sense of goals for 2019 and how they see your department helping with them.

Understand your organization holistically

. As

IC expert Rachel Miller

puts it, "being a strategic internal communicator and trusted adviser means you are demonstrating your detailed knowledge of the business."

Explain the importance of including you in conversations early

. If there are big initiatives in early planning stages, you should be aware of them so you can communicate them with your team at large.

Stop talking about having a 'seat at the table' and start working towards building yourself as trusted advisors

.

As IC pro Advita Patel puts it

, "working with leaders on a 1-2-1 basis and building trust is more impactful than sitting around a boardroom table."
3) Define Your OKRs for a Successful Internal Communications Plan
Now that you know WHAT your company's and your main objectives are for the year, it's time to define HOW you will accomplish that. We suggest you use the OKR model to build your department's strategy to accomplish your goals.
OKRs refer to Objectives & Key Results and they are a proven method to make sure all of your actions relate directly to a bigger goal.
Here's a perfect example of an OKR communication plan template from BetterWorks:
Writing an Objective for Your Internal Communication Plan
Objectives are the qualitative goals. They are usually broad in their outlook and inspiring in nature. First and foremost, the objective should help in achieving the company goals and should be aligned with the corporate strategy.
Our friends over at Upraise.io came up with a handy list of questions you should be able to answer about your objectives:
Is the objective broad in outlook?

Is the objective inspiring?

Does the objective help in achieving the company goals?

Does the objective align with corporate strategy?

Is the objective indispensable?

Is the objective timeboxed?
Writing a Key Result (KR) for your Internal Communications Plan
Unlike objectives, which are broad and inspiring, key results are measurable and specific. They are the measurable indicators of how close you got to achieving your internal communications goals.
Our friends at Upraise.io suggest you ask these questions for every key result:
Does the Key Result adhere to SMART? (Specific, Measurable, Actionable, Relevant, Time bound)

Is the KR a result and not just another task/activity?

Does the KR help in achieving the objective it belongs to?

Is there a timeline identified for the KR?

Does the KR belong to either a stretch or an operational goal category?

Is the KR important enough to appear in the top 5 KRs for the objective?
Rick Klau, a partner at Google Ventures, listed these additional requirements for OKRs in a Google tech talk:
Objectives are ambitious and should feel somewhat uncomfortable.

Key results are measurable; they should be easy to grade with a number (Google uses a 0-1.0 scale to grade each key result at the end of a quarter).

OKRs are public; everyone in the company should be able to see what everyone else is working on (and how they did in the past).

The "sweet spot" for an OKR grade is 0.6-0.7; if teams consistently get 1.0, their OKRs aren't ambitious enough. Low grades shouldn't be punished. See them as data to help refine the next quarter's OKRs.
Example of an OKR for Your Internal Communication Goals
Objective:
Increase employee engagement
Key Results:
Decrease attrition rate from 7% to 3%.

Increase email opens and engagement from 78% to 90%.

At least 3 campaign activities are executed within each department.
4) Come Up With a List of What to Measure (and How) for Your Internal Communication Strategy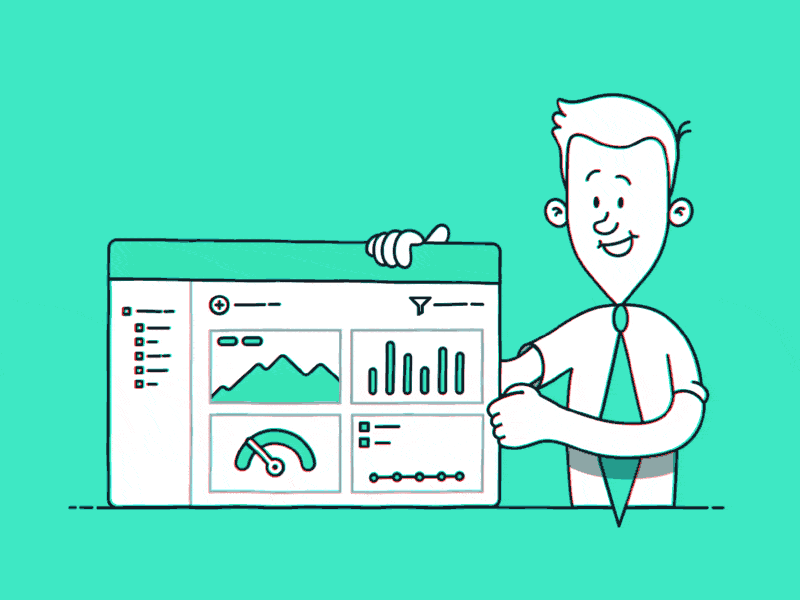 As you've probably noticed, your high-level philosophy in 2019 needs to be to measure everything you can. Based on your OKRs you now know what to measure to keep track of your internal communications performance.
Your list of what to measure will depend on the objectives and key results you've picked. For example, if your main goal is to increase employee engagement, you should be looking at the following:
Attrition Rate
As you know, low employee engagement levels lead to talent leaving the company so measuring your churn rate per month or quarter is important.
How to measure: by simple keeping track of how many people leave the company, you'll be able to calculate attrition/churn rates. Create a spreadsheet that your other branches can edit with the most up to date information.
Email Opens
Opens let you know whether people are being informed and in the know of important company announcements. From a high open rate you can deduce that people received the information you wanted them to and that your subject lines are working.
How to measure: With ContactMonkey's Internal Comms plugin, you can measure email opens and see both individual and aggregate opens right from your inbox.
Link Clicks
By keeping an eye on link clicks you'll be able to see whether your audience is engaged. A high click-through rate tells you that the content you're sending out is relevant and lets you identify any other audience preferences.
Location
Modern tech like ContactMonkey's Internal Comms Tool allows you to see beyond opens and click-throughs by showing you where your internal emails are being opened from, as well.
Device
The rate of email opens on mobile has grown 5X in recent years so meeting your audience where they are is extremely important.
How to measure: With ContactMonkey's Internal Comms plugin, you can also measure all link clicks, location and devices used– both individual and aggregate stats–without leaving your Outlook or Gmail inbox

Feedback & Responses
If you aren't already surveying your employees, now is the time to start. Surveys can be the best way of understanding what your employees have engaged with when it comes to internal communication.
How to measure: We recently launched social reactions & pulse surveys for internal comms teams. Now you're able to add social reactions, pulse surveys, and more using your intuitive, drag-and-drop email template builder in Outlook.
Collecting all of this data is a means to a very specific end: increase employee engagement, send better communications, and help the overall business performance of your organization.
By tracking which content resonates the best in any given branch or location, you'll be able to better segment your internal emails and increase engagement levels.
5) Continuous Delivery of Your Internal Communication Plan

The last thing to remember when crafting your 2019 internal communication plan is that everything can change as the year progresses, so you need to continuously test, update your goals and OKRs to reflect your team's new reality.
In software development, continuous delivery means the ability to get changes of all types into production, and into the hands of the end user, safely and quickly in a sustainable way.
When applied to internal comms, continuous delivery allows communicators to always be in a fast-paced, nimble state. Here's how:
Come up with a repeatable process and methodology

. For example, if you're creating your weekly internal employee newsletter, you should have a predictable process in place for reviewing, perfecting, and sending out your content.

We recommend using our email template builder so you can use drag-and-drop tools to easily build your newsletters.
Book meetings with your execs constantly.

You don't want to be blindsided by new changes in company goals. For that reason you need to make sure that your execs are aware of what you're working on and vice versa.

Make your work visible to your team.

Just as you don't want to be blindsided by your execs, the rest of your team members should know if there are any changes in what you're working on.
We recommend you adopt a project management tool such as Trello, Asana, or CoSchedule while still having face to face meetings whenever possible. Here's a list of amazing internal comms tools you should look at.
We also had a chance to chat with Daniel Penton, the co-founder of communication planning platform, ICPlan. He had some excellent advice on internal communication best practices to follow when creating a strategic communication plan.
Internal Communications Best Practices for Creating an Internal Communication Strategy
Review your internal communication plan regularly. High performing communication teams regularly meet to review and update their plans. It's a great way to evaluate what part of your internal communications strategy is working and what needs improvement.
Plan consistently. Your communication plan should be in a consistent format that all communicators are using across your organization. This way, you don't have to reinvent the wheel each time you need to create a new plan.
One size does not fit all.  It's good practice to do a channel audit and look at the channels you're using most, ideally by audience. Chances are a channel that works for remote workers won't work for your regular office employees.
Always keep measuring your internal comms data. Keep checking how your communications are performing in your organization. This could be email open rates, pulse survey results or Intranet analytics.
Streamline your internal communication planning. You may want to try using some online collaboration tools to streamline your internal communications planning.
Don't be afraid to experiment with new channels and campaigns. The standard intranet news piece alone just won't cut it anymore. Don't be afraid to try something different such as introducing innovative campaign ideas and constantly experiment with new platforms.
Here's a handy guide from CIPR Inside on how to start evaluating your internal communication channels and create an internal communication plan through which you can actually start measuring your success.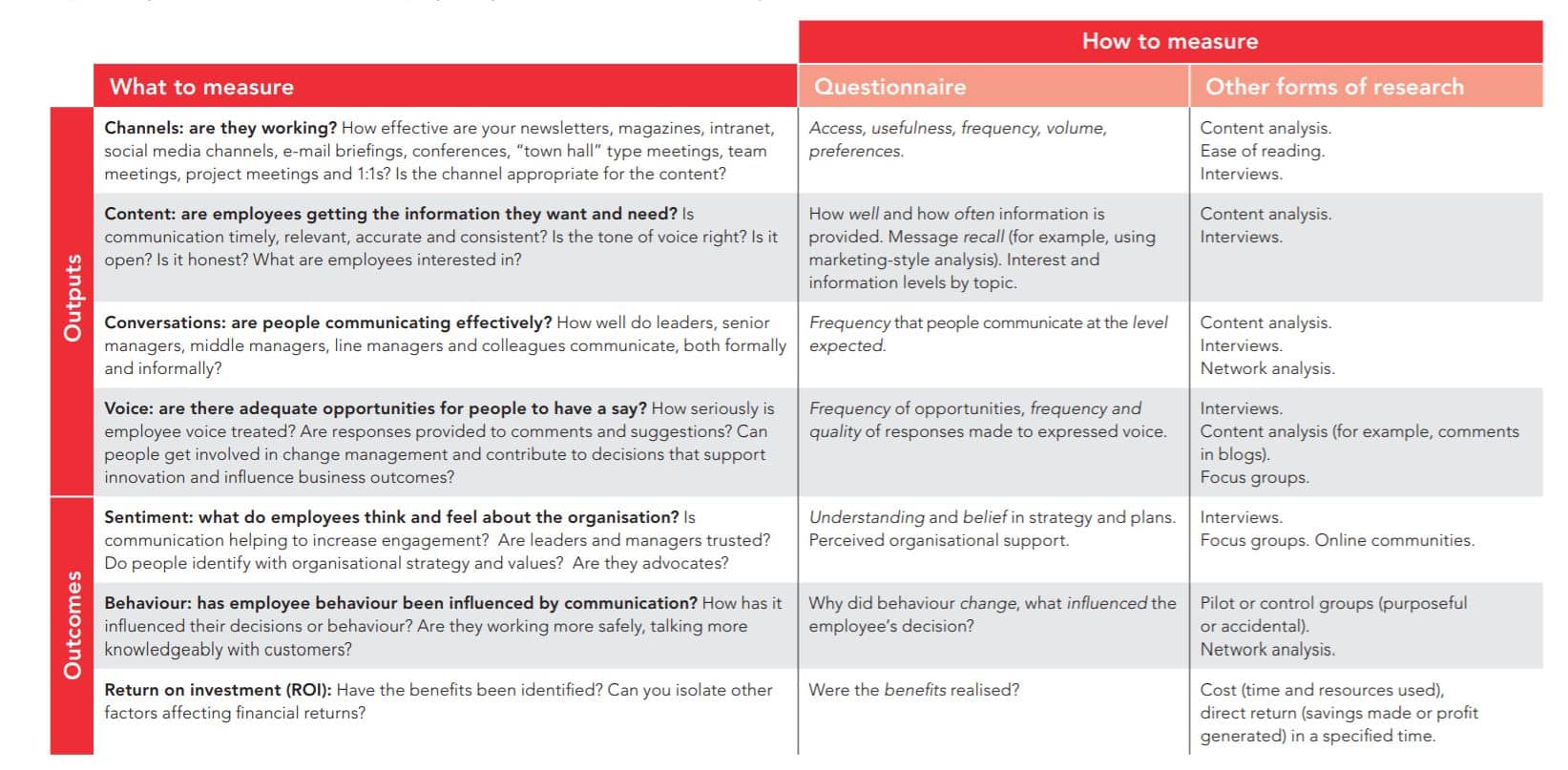 (This internal communication template and internal communication plan is from CIPR Inside).
TL; DR
Communication planning is often seen as a chore, but with just a few tweaks and experimentation, it can become one of the most powerful weapons to lead successful internal communication. Having a better and more effective plan means more engaged employees and better performance.
Take an honest look at how you're planning your communications and see what you can improve. You're bound to see a difference in employee engagement after that!
This blog was co-written by Daniel Penton, who is the co-founder of communication planning platform, ICPlan. Daniel is passionate about comms planning and optimizing communication teams to perform at their peak. He has supported a wide variety of companies including IBM, HSBC, Roche, Lloyds Banking Group and GSK.
Do you want to see how your internal communications strategy can be improved? We can set up a personalized demo for you and your team. Just click on the button below to book your demo!