In our Monkey Business series, we sit down with creative internal communications pros, HR top-performers and email gurus to get the best tips and tricks to engage employees, fix your culture, and help you improve business performance.
Oh creativity. That wonderful personality trait that we all think we have, but that more often that not, we forget about in favor of conformity, going through the motions, and fear.
Yet I deeply believe we're all creative, especially in the communications business. Without creativity we wouldn't be able to enjoy music or movies or books so that virtue is definitely there. We also wouldn't be able to (attempt to) write funny emails to our colleagues.
"Creativity is like a muscle, it gets stronger the more we use it," says Helen Reynolds, the award-winning communications and social media professional, and our guest for this edition of Monkey Business.
Helen is the Director at Social For The People, a creative communications consultancy. She's also the author of Comms Cartoons, those cartoons you've probably seen around that depict the funny realities of the comms profession.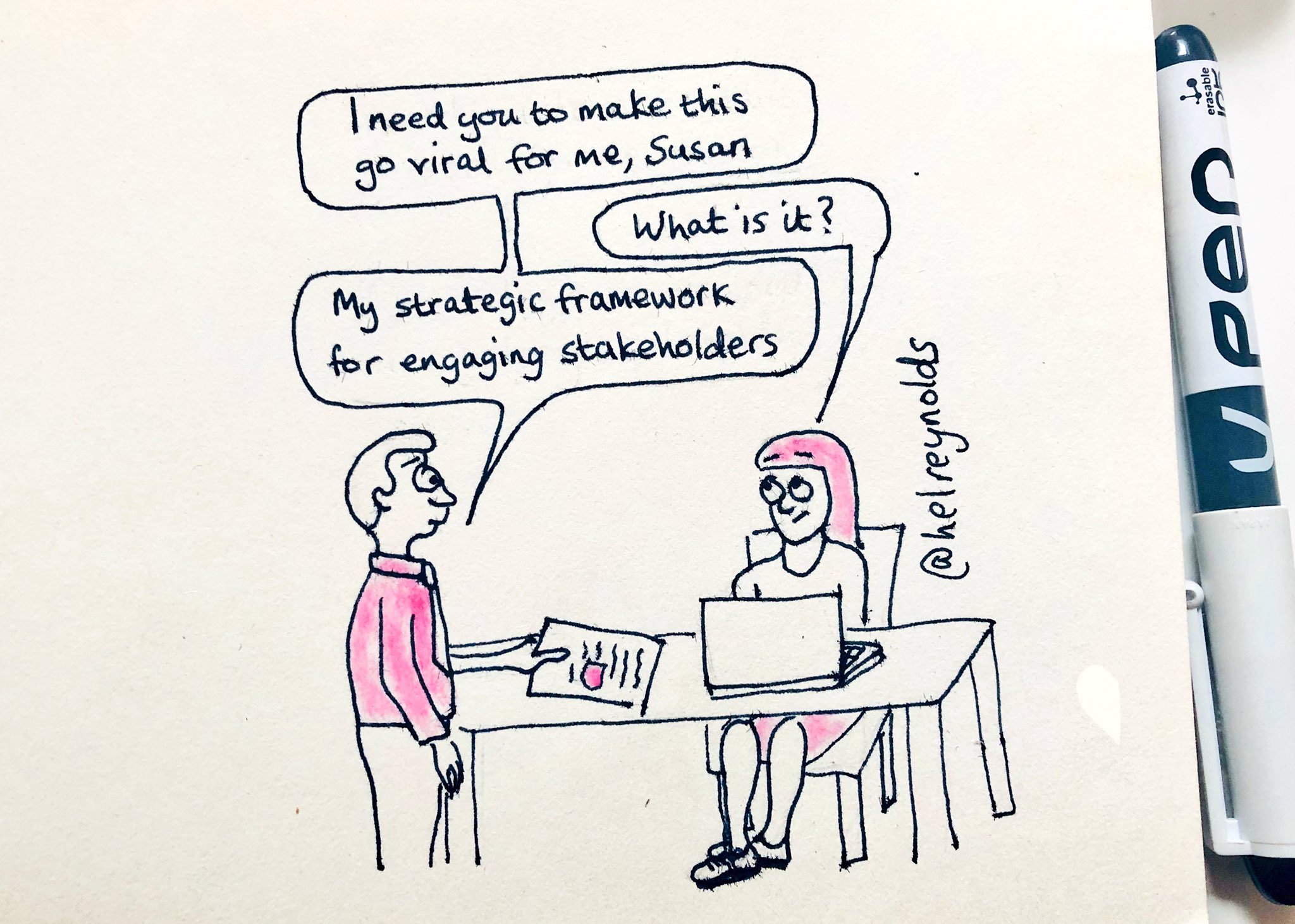 We had the chance to catch up with her recently about creative internal communications, the importance of embracing your creative self, and ways to increase employee engagement. Let's get into it!

10 Questions with Helen Reynolds
1) You're a creative person so let's start with this: Why is creativity in communications important?
All communications professionals create things – whether it's writing stories, designing images, filming videos or creating strategies. But the best communicators are seen as their organization's problem solvers, and innovators – which are other ways of saying they are creative.  
As the workplace is increasingly looking to automate tasks, our creativity is becoming more important (and keeping us employed) as it's a talent that robots can't beat us at! And, though I know lots of the people I work with are naturally creative, I think creativity is a muscle that gets stronger the more I use it and train it.
2) I feel like a lot of naturally creative people check their creativity at the door once they enter an office environment — is this a bad thing? What would you tell those people?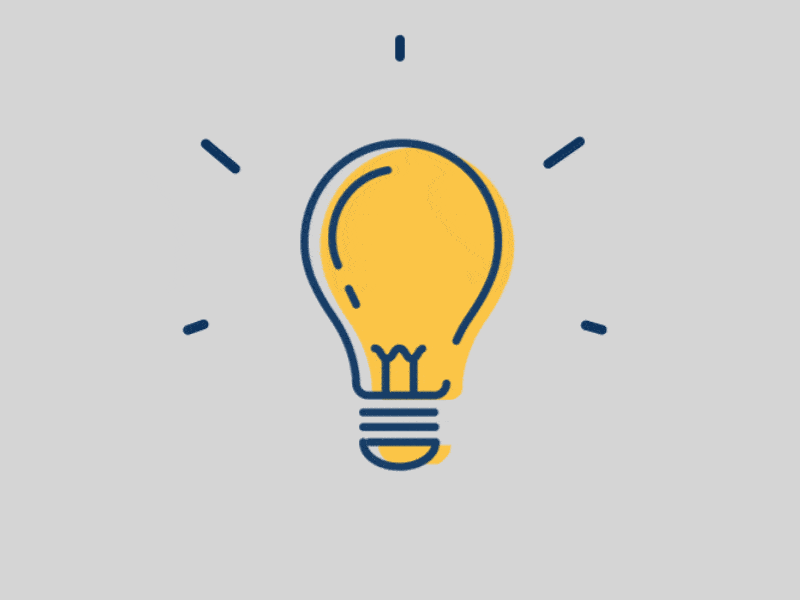 It's easy to get swamped by a culture that rewards conformity, and where standing out with new ideas might leave you open to criticism or ridicule. I'd tell those people who have got into a funk at work, and feel a bit 'samey', to practice at home.
Remember a creative activity you enjoyed as a child and have a go at it again. Just that enjoyment you feel can give you a boost of energy and enthusiasm that can help you bring more creativity to your work.
3) On that same note, does corporate speak have any effect on engagement? At ContactMonkey, we're advocates for "sounding authentic" but is there a time and a place? Are people afraid of being authentic?
I see corporate speak as a tool used to make people feel like they're in the gang, and they fit in because the group is using the same set of phrases that show they 'get it'.
But that then excludes people who don't understand the meaning, or just think it sounds like BS. I appreciate its use, but I fall in the category of people who think people 'reaching out' and giving a 'heads up' sounds like wankers. Plain English is always cool.
4) What's a piece of creative comms content you saw recently that you loved?
Paul Brook from the Joseph Rowntree Foundation shared a blog post where he has taken on the complex and often misunderstood subject of poverty in the UK, and drawn the problems as he sees them.
As he says: "Deeply held beliefs and diverse cultural and political narratives mean that messages about poverty can get lost in translation.  We can't just publish some stats or reports and assume everyone views them in the same way."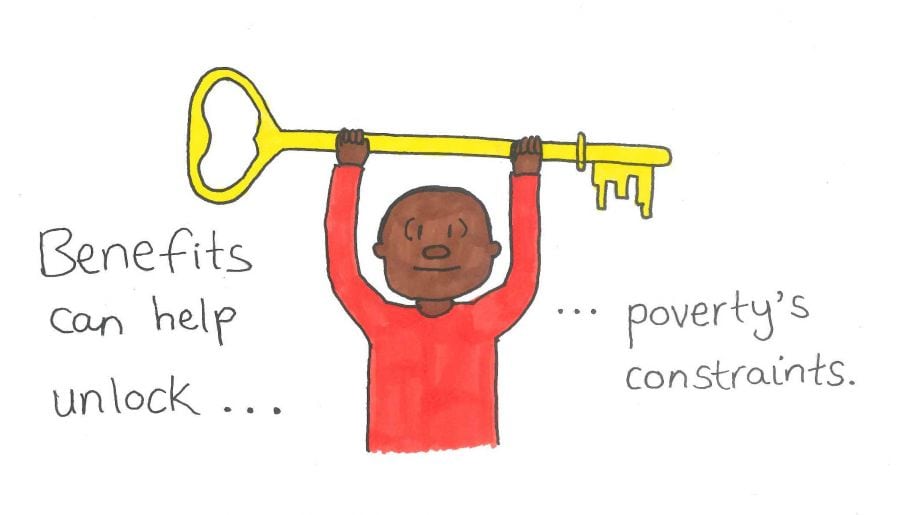 Many of us working in comms know that we need to communicate in different ways to ensure our audiences truly understand what we're saying.
For someone like me who has limited time to read reams of research, his five drawings help make the discussion much easier to access.
 5) You love drawing, how important is the use of visuals in your communications?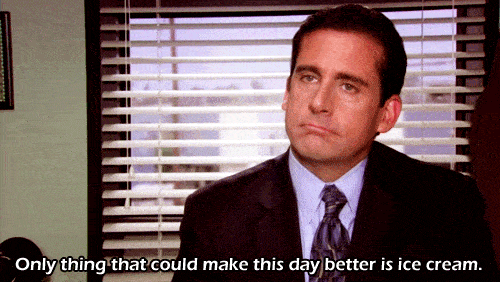 I'm obsessed with drawing my ideas! A few years ago I took cartooning courses with Martin Shovel and Martha Leyton, and they showed me that simplifying ideas into drawings is an incredibly powerful communications skill.
When I share my cartoons on Twitter with my audience of fellow communicators, people respond with, 'This is my life', "So true!' and 'Have you been stalking me?!"
My drawings help me to connect with the experiences people have, and make lasting relationships from the conversations we have as a result of the things I draw.
The drawings help me become known, liked and trusted by my audiences, and that's probably the best thing I can do for my business in the long-term.
6) Let's move away from the creative side of things to talk about tactics. What are some ways communicators can get executive buy-in? 
The key to getting buy-in is to treat it like a campaign strategy.  Make your team indispensable by providing insights that help your leaders, and make a case for what you want.
So work out what your specific goals are. For instance, you might want an increased budget, or more power over decision-making. Decide exactly what that looks like so you can ask for it after you've demonstrated why you should be respected.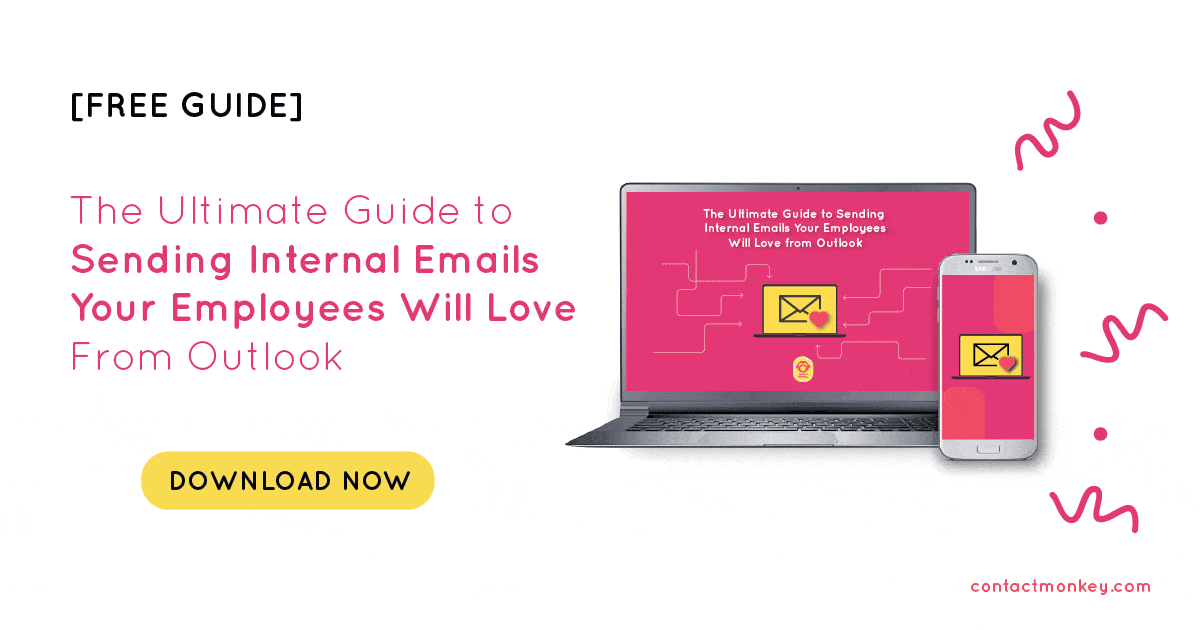 Then, examine and think about the needs, desires and behaviours of your key audience (e.g our senior execs respond well to visuals and brief summaries).
Work out how to solve their problems. For example, I once realized I could provide the leadership team with a daily summary of influential tweets in their sector so that they feel informed.
Then evaluate and adapt. Often communicators have campaigning skills, but forget to use them for their own goals.So gain influence by exercising your powers of influence.
7) Speaking of getting internal buy-in, what do you think is  the best way to increase employee engagement? Does social media have a role to play here?
Social media is really helpful for employee engagement, especially where teams work more remotely. The key is to keep it social – not corporate.
Social media helps build relationships, and a workforce of people who like each other is more efficient and will work more collaboratively.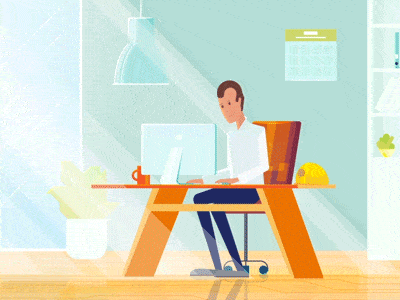 Staff need to be encouraged to connect with colleagues by talking about the menu in the staff canteen, about their pets, parking spaces or whatever. Normal human stuff.
Too many organizations get it wrong by seeing this as a waste of time, and pushing for more discussions about the business. The things we talk about don't have to be important. The fact that we talk is what makes a workforce strong.
8) Some of the people we talk to at conferences or that reach out to us have a problem getting employees to open creative internal communications — what's an internal email you've received that you actually loved? What makes a good email?
I remember getting an email that showed me step-by-step, how to scan a document and then print it double-sided in colour.  For about a year, I'd been wrangling with the organization's multi-functional printers, pressing any buttons until something happens, and then later avoiding printing at all.
Just like any content, I think the best emails are the ones that give me value.
If you want to write a popular internal email, identify a problem lots of people have, and show them how to solve it.
9)Do you have any favorite newsletters (besides your own 😉 )? What are they doing right? What inspired you to create your own newsletter?
I love Rachel Miller's newsletter, the Watercooler. And not just because she features my cartoons in there! It's great to keep up with what's happening in internal communications from the leading expert in the field. Rachel's trick is that she lets her personality shine through, and she's generous in sharing her knowledge.
I also love The Satori Lab newsletter, which is basically a treasure trove of information to do with workplace culture. They include just 10 clever and interesting stories every month. I feel like their USP is helping me stay informed about interesting research and issues outside of comms. This influences my thinking on my discipline.
My newsletter is basically modeled on the kinds of things Id like to read. It's got regular features on creativity, including the part that excites me the most – the #CommsCreative challenge.
I really feel that testing and playing with creative techniques helps us grow, so every month, readers can have a go at a quick creative task, and post it online to discuss with other supportive creative comms pros. I'm really happy to see a comms community growing from it, and it's so fun to write!
 10) Lastly, what can communicators do to stay inspired and avoid "just going through the motions"? What do you do to keep the creative juices flowing?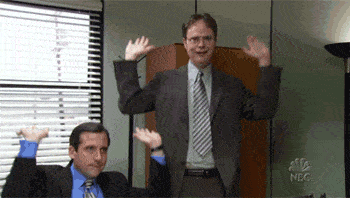 Keep a small notepad, or a file on their phone. This is a great way to make a note of things you see that excite you online, on TV, in life or anywhere. You can flick through it when you're in need of a creative boost.
It's not stealing to make a note of ideas about design, language, messaging and other creative content they see – it's brain food. I might hear a phrase on a Netflix show, and eventually I can bend it to suit something I'm working on that's completely different.
Sometimes I watch stand-up comedy and I borrow the structure of a joke to draw a cartoon.
Being curious about the world around you and jotting down your thoughts is the most inspiring thing you can do.