Ever wondered if you could improve employee engagement at your company through the power of amazing content?
Are you constantly looking to up your internal comms game?
Luckily for you, we've got your back.  
We recently partnered with Davis and Company to put together a webinar titled, "Leveraging the Power of Stellar Content to Boost Employee Engagement."
We presented our hacks to a highly engaged audience, equipping them with 8 effective strategies to start implementing within their internal comms.
If you missed our webinar, don't sweat it!
We've compiled a list of all the epic hacks for you here. So keep calm and just read on.
[/fusion_text]
Recap: Using The Power of Stellar Content to Improve Employee Engagement
Tip #1: Master the Art of Storytelling to Improve Employee Engagement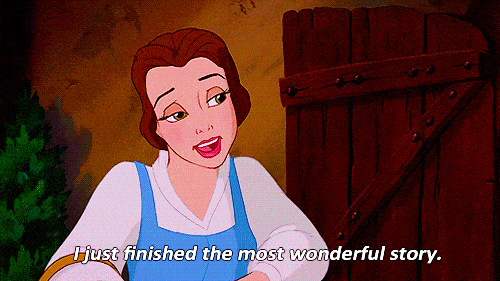 Since the beginning of time, stories are how humans have come to communicate with each other and understand the world.
Many cultural theorists have found corporate storytelling to be an effective means of improving employee engagement and enhancing company culture.
Feature employees in your company stories to improve employee engagement and optimize the employee experience.
You can also introduce gamification in your organization to enhance employee engagement.
Tips for Effective Storytelling to Improve Employee Engagement:
Incorporate different features within your stories such as GIFs, memes, static visuals & video.

Feature employees in your newsletters and other communications collateral to keep them engaged.

Use fun events like Trivia Tuesdays to quiz employees on your company's story.
Tip #2: Create Compelling Headlines to Improve Employee Engagement
Headlines are one of the most important content element to improve employee engagement.
Many internal communication headlines are. . . well, boring.
It's no wonder employees skip or delete headlines.
Tips for Crafting Compelling Headlines:
Focus on your audience — understand what employees want.

Use consumer media as your model for captivating headlines.

Create headlines that promise to motivate employees to click, open and consume your content.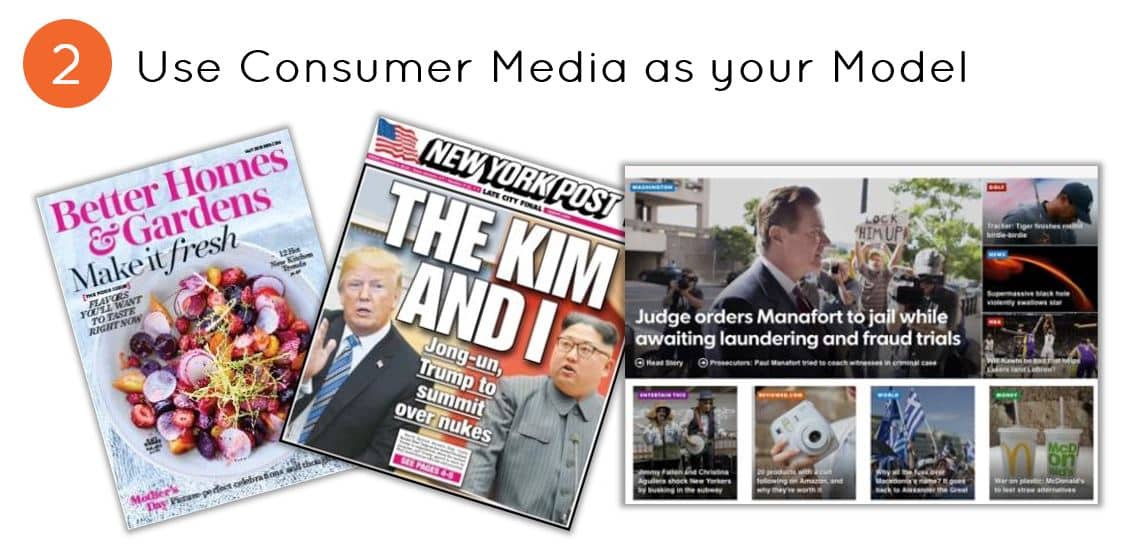 Tip #3: Amp Up Your Employee Newsletter to Improve Employee Engagement
Your employee newsletters are incredibly important because they're a direct line of communication to your employees.
Employee newsletters can also feature various forms of multimedia and enable you to monitor email performance and track how your audience responds.
You can look at opens, links clicks, location and device analytics of your audience and optimize the newsletter for better performance in the future.
Imagine a world where your employees actually read your internal newsletters? Amazing, isn't it?
Tips for Your Employee Newsletters:
Feature employee recommendations in your internal newsletters.

Adopt a conversational writing style by simulating successful external newsletters such as

TheSkimm.

Test your employee newsletters using a tool such as ContactMonkey to avoid Outlook rendering issues.

Make your newsletter content snackable.

Feature team spotlights and major events to improve employee engagement.

Transform your employee emails into an interactive two-way channel with pulse surveys, social reactions, star ratings plus much more.
Tip #4: Trade Old News for Useful Information
Internal Communications is stuck in the past.
Employees don't want news; they want useful information.
A lot of the times, companies aren't transparent with their communications, making it difficult for employees to hunt for useful information.
Tips to Offer Useful Information:
Create a helpful guide on a topic that's relevant for employees.
For example, a maternity guide to help employees understand the benefits available to them, via your company, could be helpful.
Give managers relevant advice on how to conduct performance reviews.
Managers have big jobs to do and often times, they aren't given any kind of guidance on how to effectively manage and communicate.
A guide to help managers would go a long way in helping to improve employee engagement.
Tip #5: Personalization & Segmentation to Improve Employee Engagement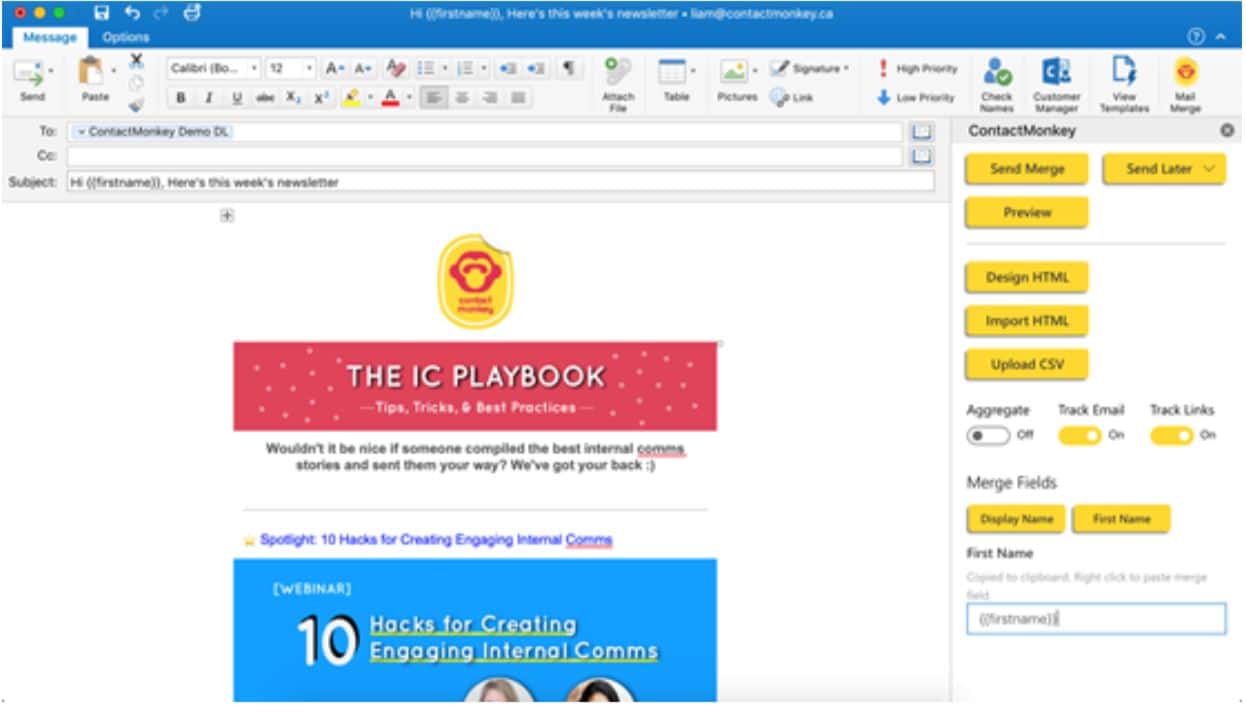 Internal comms peeps, if you're looking to increase employee engagement, it's time to say goodbye to generic messages.
In a time where you can customize everything, from your coffee cup to your running shoes, you need to ensure you're also customizing the employee experience.
Luckily for you, if you're using ContactMonkey as your email plugin, you can personalize the subject line and body of your email.
Oh, and while you're doing that, be sure to also segment your employee distribution lists according to country, region, age etc. Why? Well, your employees are more likely to engage with your emails if your email content specifically caters to their cultural habits, traits and personalities.
Tips for Using Personalization & Segmentation:
Use Outlook distribution lists for sending mass emails.

Segment employees according to country, region, age etc. to boost employee engagement.

Personalize all messages, whether they're push notifications in an app or employee emails.
Tip #6: Move from Reading to Skimming
In today's word of digital distractions, the reality is that even voracious readers don't have a lot of time to read.
Most reading is done on screens and people scroll down quickly if your content isn't captivating enough.
Your employees are increasingly skimming too so you need to make your content resonate with them.
Tips for Getting Employees to Read Your Content:
Tell your company story in a simple, compelling way .

When writing employee communications, think of creating a movie about your company.

Have a robust strategy in place with relevant touch points to engage employees.

Use an infographic instead of writing an article about a company event.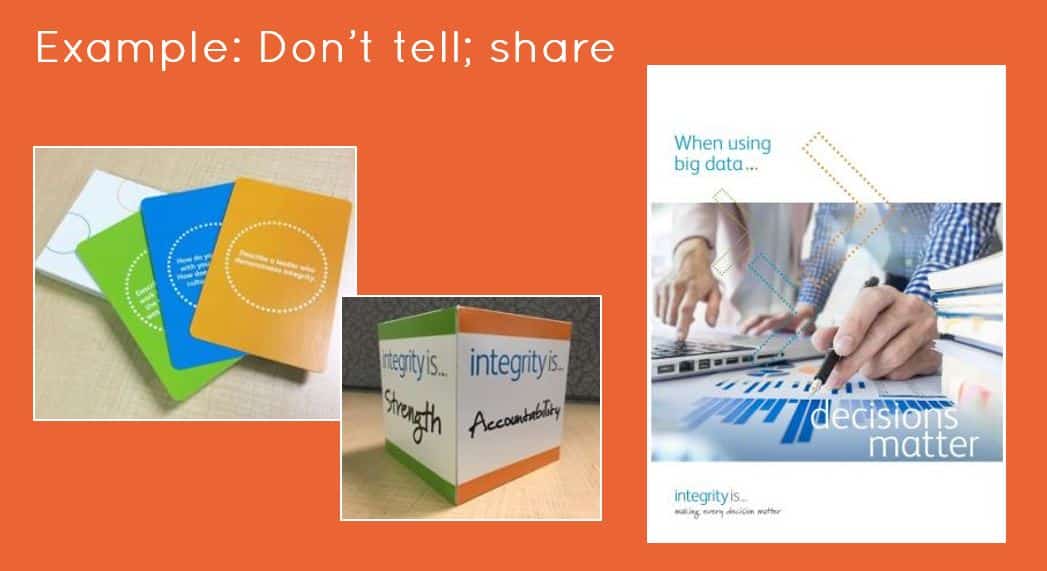 Even communications about ethics and compliance, as in the above examples, don't have to be boring.
Tip #7: Measuring the Success of Your Content
Measuring your content in internal comms is extremely vital as it helps you prove your worth to the C-Suite.
Measuring your internal communications can help improve employee engagement as you'll know what kind of content resonates with your audience.  
Tips for Successful Measurement to Improve Employee Engagement:
Invest in a tool such as an email tracking software or an employee app that enables you to measure opens, link clicks and look at location & device.

Conduct focus groups with employees, group interviews, surveys and anonymous feedback to gauge what employees want.

Launch employee advocacy programs and leverage internal influencers for creative campaigns.

Always paint a before and after picture.
For example, if you launched a health and safety campaign with the goal of lowering accidents reported in the office, evaluate how many incidents were reported before the launch of the campaign and how many after? Did the numbers go up or down?
We also discussed how important it is to identify and incorporate internal influencers.
We've written an entire blog on using internal influencers to improve employee engagement. Be sure to check it out!
Tip #8: Lighten Up
Often times, employees wonder why everything in corporate communications needs to be so serious.
Well, it doesn't have to be!
Tips for Creating Lighthearted Communications:
Deploy a character within your comms to help communicate key messages.

Showcase executives in the form of bitmojis to make them more accessible & approachable.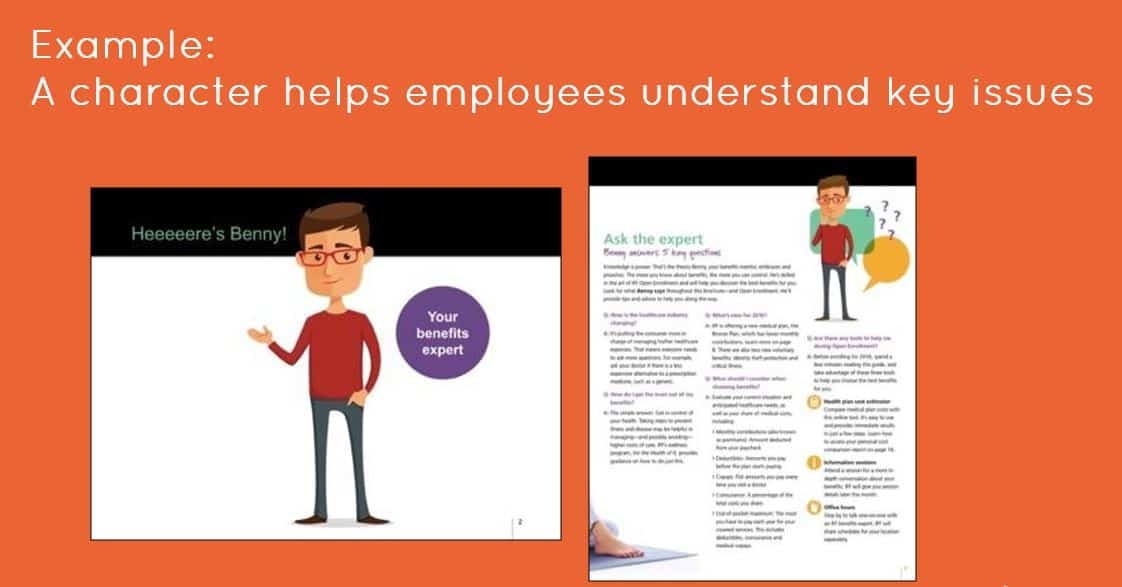 So, there you have it. 8 effective tips to help you improve employee engagement and start producing stellar content! 
Further Resources to Check Out to Improve Employee Engagement
How to Ensure Your Employee Newsletters are Responsive
How to Get Executive Buy-In for an Internal Comms Tool: Measuring the ROI of Employee Engagement
12 Design Tools for Internal Communicators
Want to learn how to improve employee engagement by tracking your employee emails using ContactMonkey? We can set up a personalized demo for you and your team. Just click on the button below to book your demo!