Remote, on-site, and in-office employees connect differently with your organization. Keep your workforce on point with a comprehensive employee engagement software solution.
How do you keep in touch with your team when you're all at different locations? Using employee engagement software, internal communicators can bridge this communications gap facing many businesses.
Employee engagement software will give you quantitative and qualitative data about how your employees are feeling, what ideas they have, what they're struggling with, and more.
Employee engagement is a two-way street: you keep your employees engaged by gathering and acting on their feedback, and they provide you with ideas to keep them engaged and increase productivity.
With an employee engagement software like ContactMonkey, you can easily collect employee feedback, support your initiatives with real data, and begin growing a strong employee culture at your business.
What Is Employee Engagement Software?
Employee engagement software is a type of tool that helps companies gather employee engagement analytics while promoting engagement in the workforce. It's also the secret behind the top employee engagement companies.
While there are hardly any employee engagement software that are exactly alike, but they do share some common features.
For one, most employee engagement tools gather employee feedback to draw actionable insights on workplace engagement. This includes employee engagement solutions with embedded employee surveys, polls, and other similar elements. Another common feature of employee engagement software is the ability to improve your employee recognition ideas.
By communicating team wins, sending prizes, or scheduling team contests, you can help nurture an engaged and productive workforce. With these features in mind, tools that often fall into the category of employee engagement software include:
Digital employee newsletters
Internal intranet platforms
Team messaging apps
Interactive emails
Internal email tracking tools
Want to make beautiful newsletters faster? Use our step-by-step guide to learn how to create internal newsletters that stand out.
Try ContactMonkey. Create an employee newsletter.
Start a 14-day trial. No credit card is necessary.
Benefits of Using Employee Engagement Software
The benefits of employee engagement tools go beyond helping business leaders implement more effective workplace engagement strategies. They create powerful chain reactions, which extend the benefits to include:
Higher job satisfaction: when employees feel part of a community and are actively engaged on the job, they are happier, and more loyal to the brand.
Improved customer experience: employees who truly share in your company's values and mission convey this authentically to customers. This in turn increases their trust in, and experience of the brand.
Employee retention: engaged employees are personally invested in your company's success which increases their brand loyalty.
Increased productivity: employees who are actively engaged within the company are more motivated and inspired in their work, leading to higher productivity.
Modern work approach: engagement levels can change in the blink of an eye. Modern employee engagement tools ensure that you're able to adapt your engagement strategy and address concerns fast.
Wider reach: employee engagement software takes your engagement efforts further. For example, ContactMonkey's integrated employee SMS feature lets you engage frontline employees along with remote, hybrid, and in-person staff. Just make sure to use SMS best practices.
18 Best Employee Engagement Software
Based on our best employee engagement software list, you can learn the many ways you can approach and improve employee engagement.
1. ContactMonkey
ContactMonkey is a powerful employee engagement software that lets you gather both qualitative and quantitative engagement data—and act on it easily. It works with your existing Outlook or Gmail inbox, so you can start boosting your engagement in no time.
ContactMonkey's standout features include:
Interactive emails
Email-embedded employee surveys
Employee Net Promoter Score (eNPS) assessment
Precision employee engagement analytics delivered through a professional dashboard
Data-based employee engagement overview
Event management
Let's dive deeper into some of these features:
Employee surveys: Reach your mixed workforce with fully responsive employee emails that display perfectly across mobile, tablet, and desktop devices.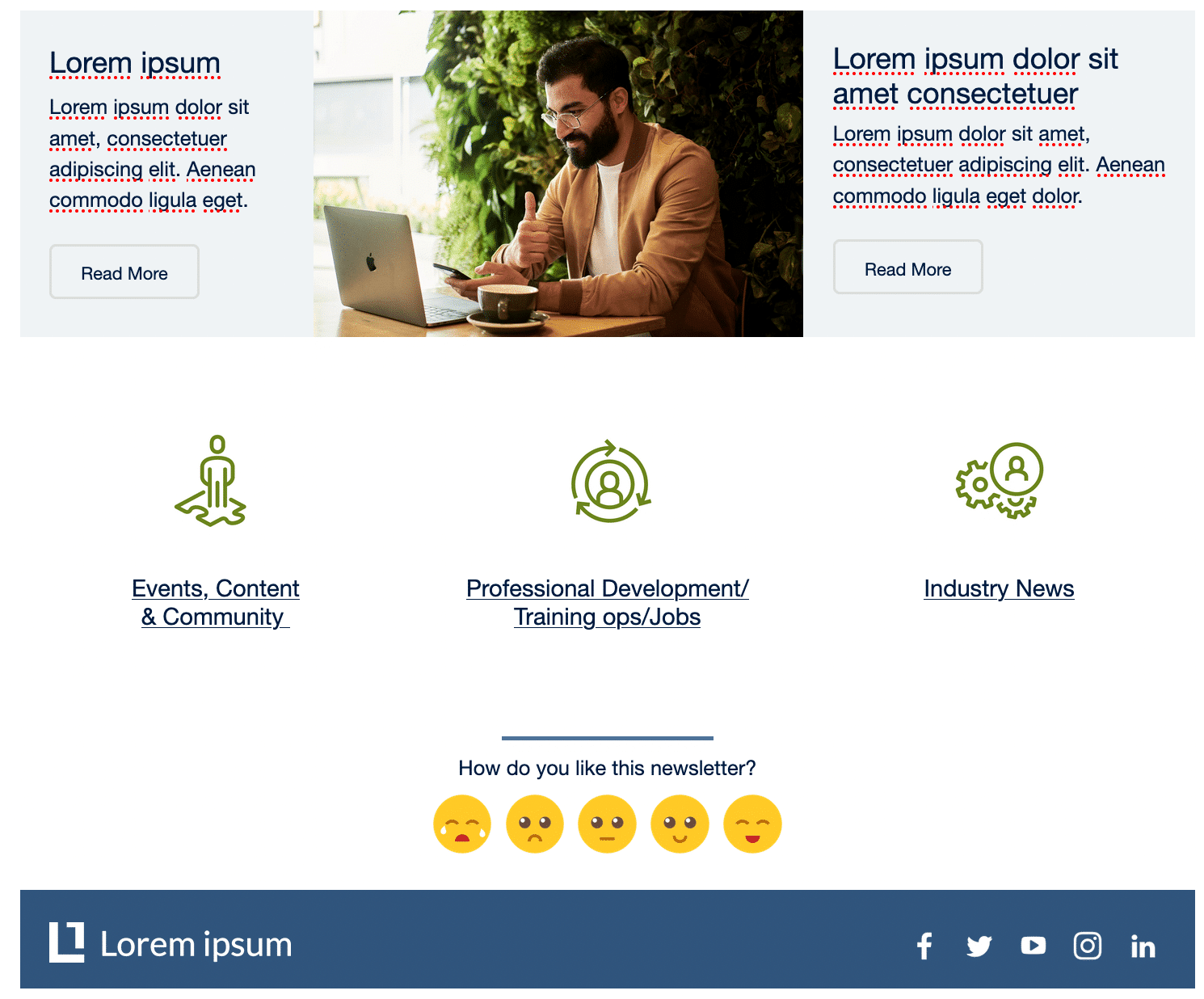 eNPS: ContactMonkey's Employee Net Promoter Score (eNPS) surveys tell you how likely your employees are to recommend your workplace to others.
Email metrics: Employee emails sent with ContactMonkey can be tracked to provide in-depth analytics on how your recipients engage with your content.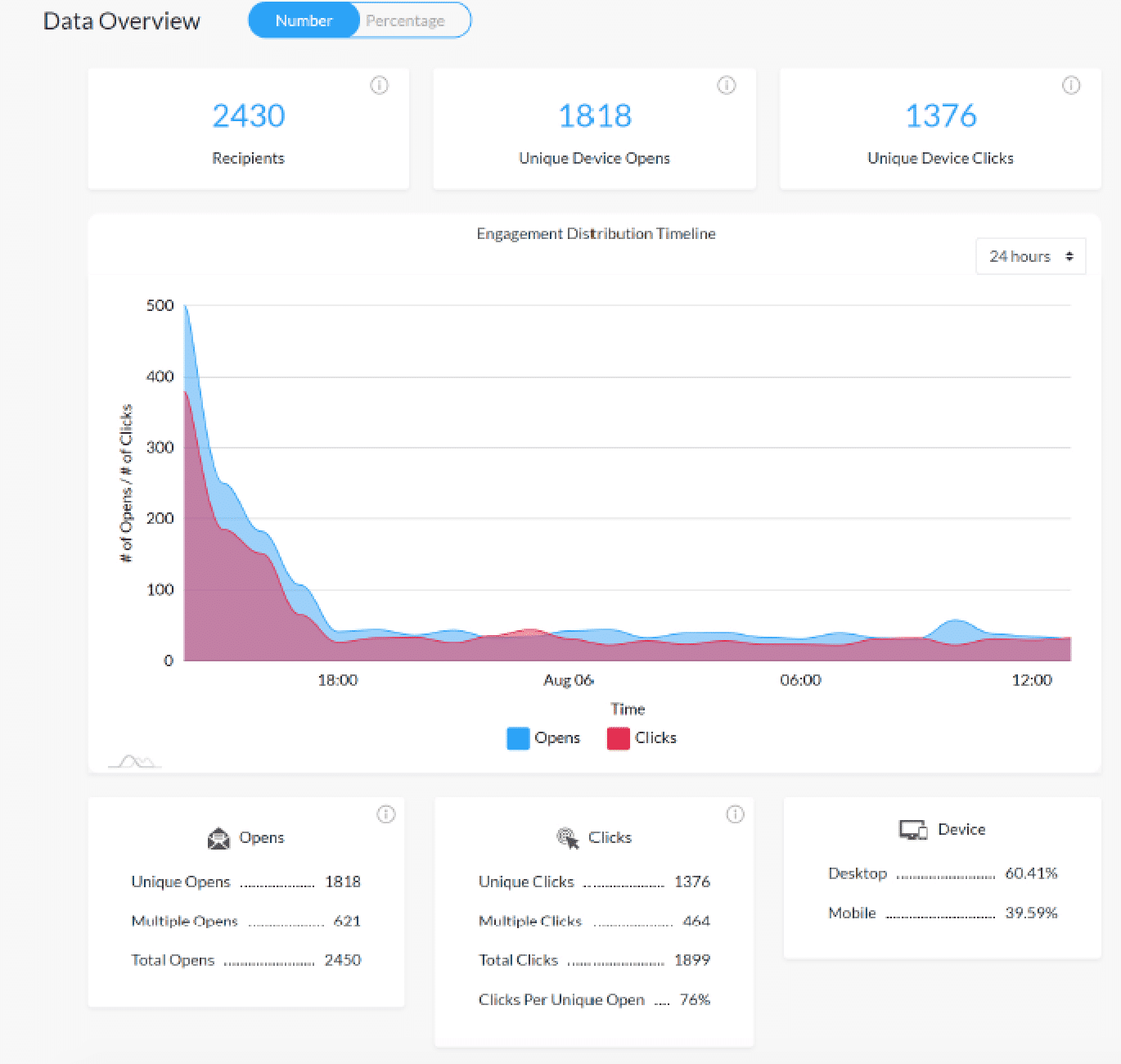 Precision engagement analytics: Track employee engagement across different sections of your business by using ContactMonkey's segmented reporting feature. You can also view engagement data specific to employees' location, team, and title: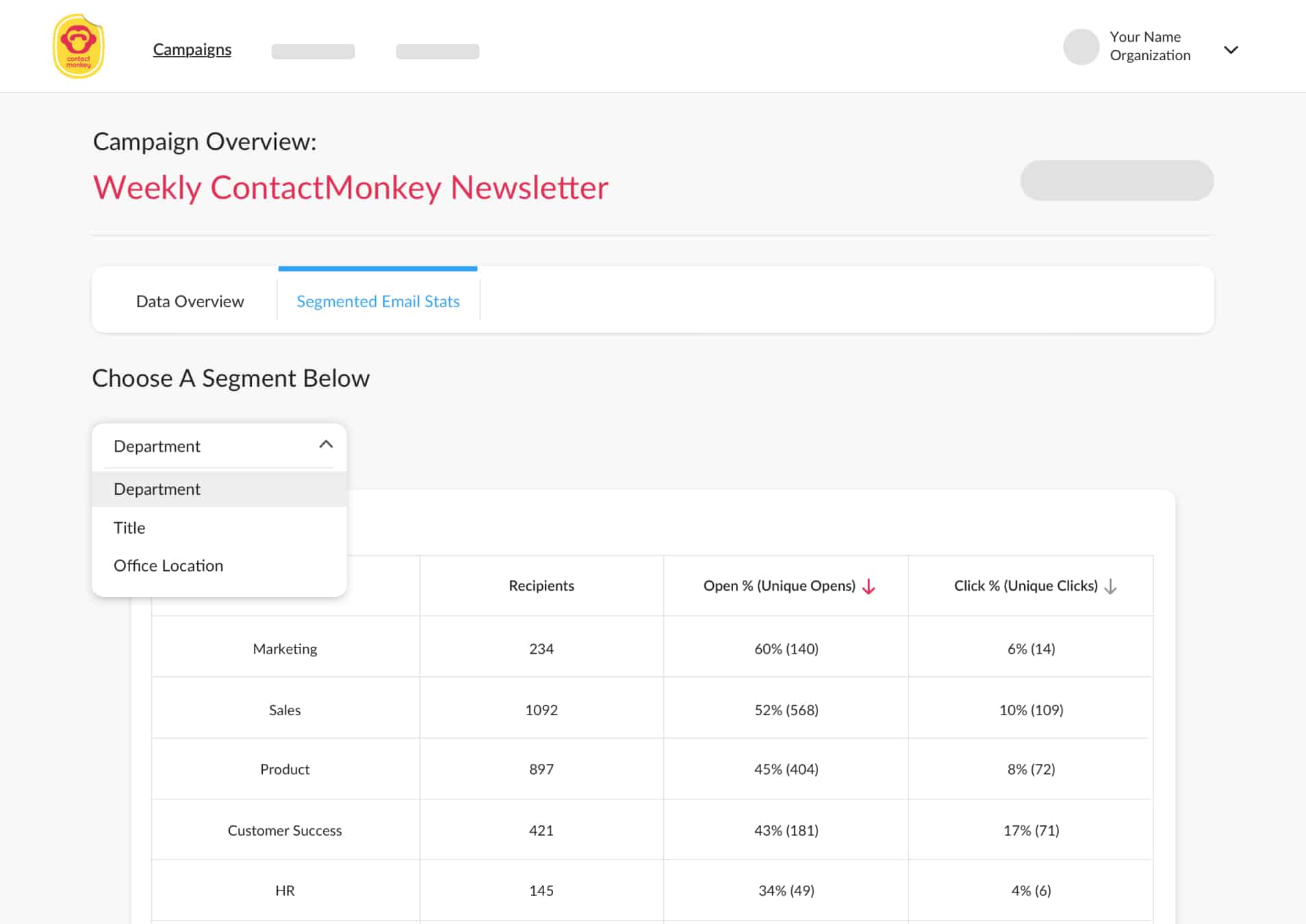 Event management: ContactMonkey's event management feature lets you create, embed, and track event invitations right from your Outlook or Gmail inbox.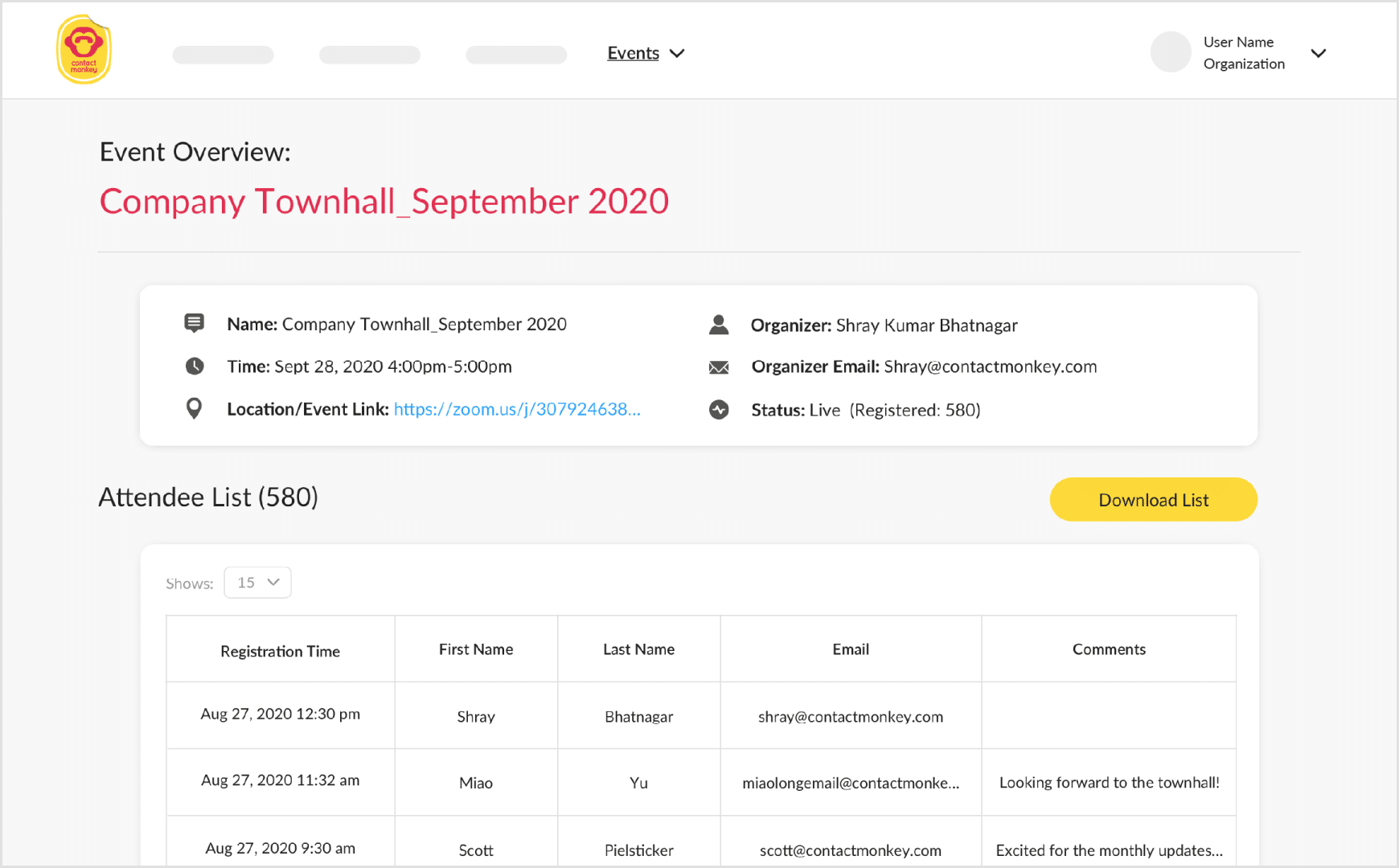 2. 15five
15five is a performance management software that provides a centralized platform for overseeing employee performance. Within 15five's platform employees can:
Receive clear goal-oriented objectives
Assess progress towards goals
Provide feedback
Open up 1-on-1 conversations with management
Share praise from leadership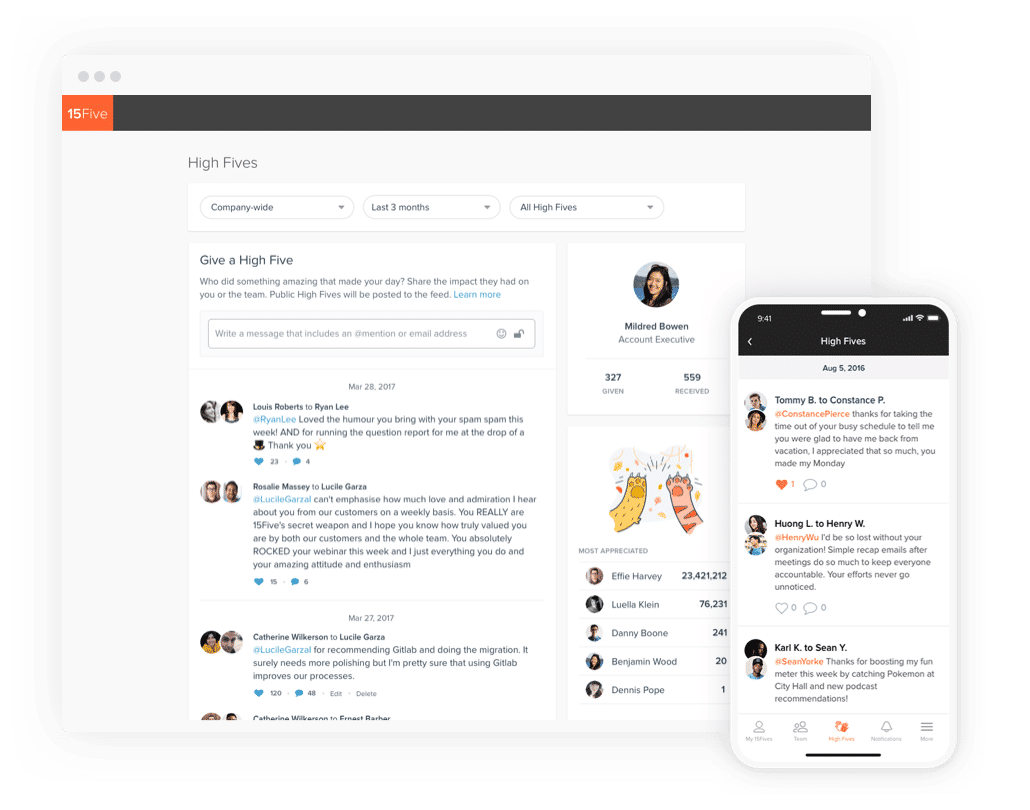 3. Motivosity
Motivosity is an employee engagement platform with numerous features to help you boost engagement. Their platform has a similar feel to many social media websites, but Motivosity has a unique way of encouraging employees to recognize each others' great work:
Gamification
Fun employee feedback options
Automated employee recognition
Peer recognition through gift cards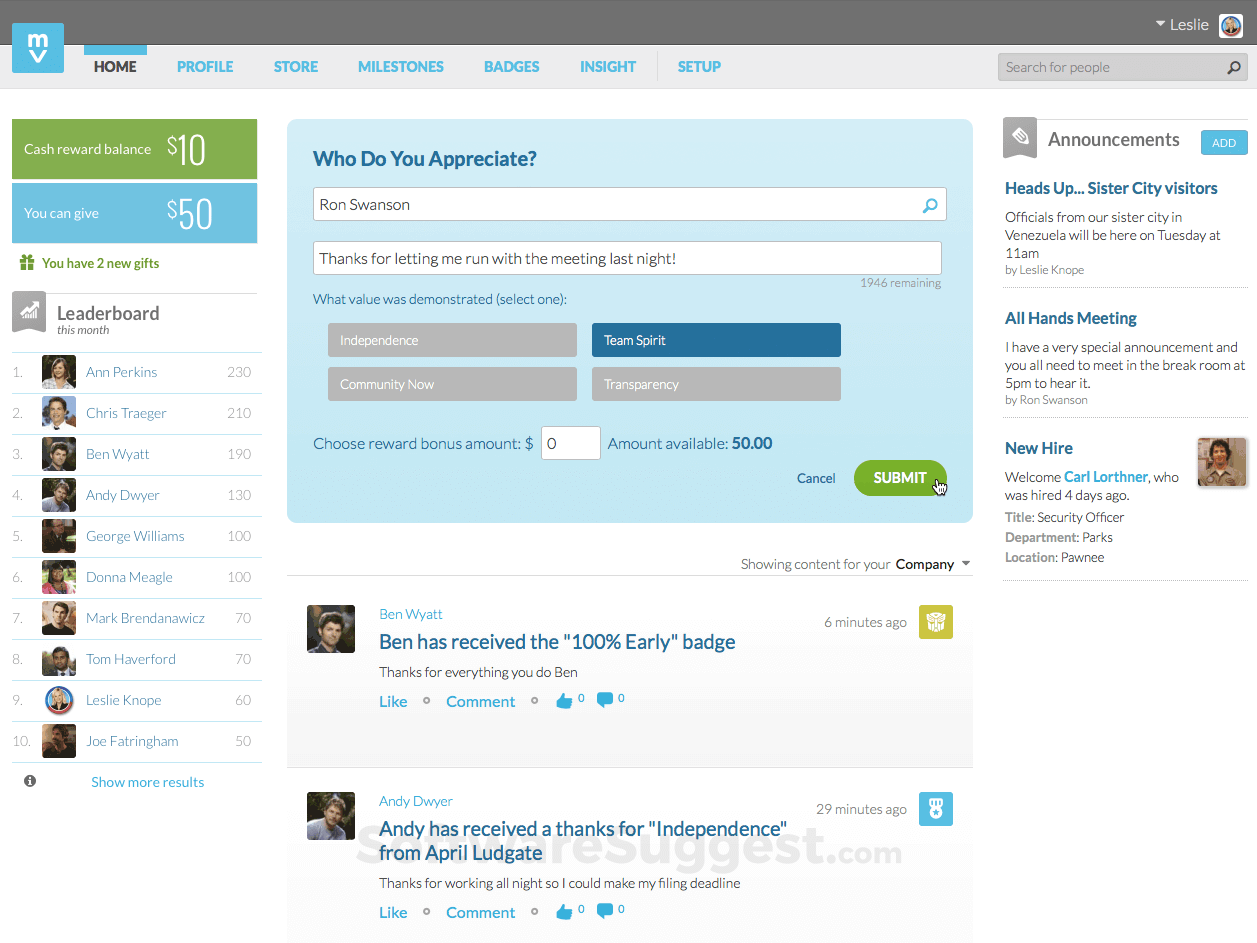 4. SurveyMonkey
As their name implies, SurveyMonkey is all about surveys and employee surveys. They boast a variety of surveys and survey templates to help you collect in-depth feedback.
Their surveys are easy to create and send, and they can be displayed across a variety of devices.
Key features of this employee engagement software include:
Easy-to-make surveys
Ability to display surveys across a variety of devices and servers
In-depth analytics on survey engagement and results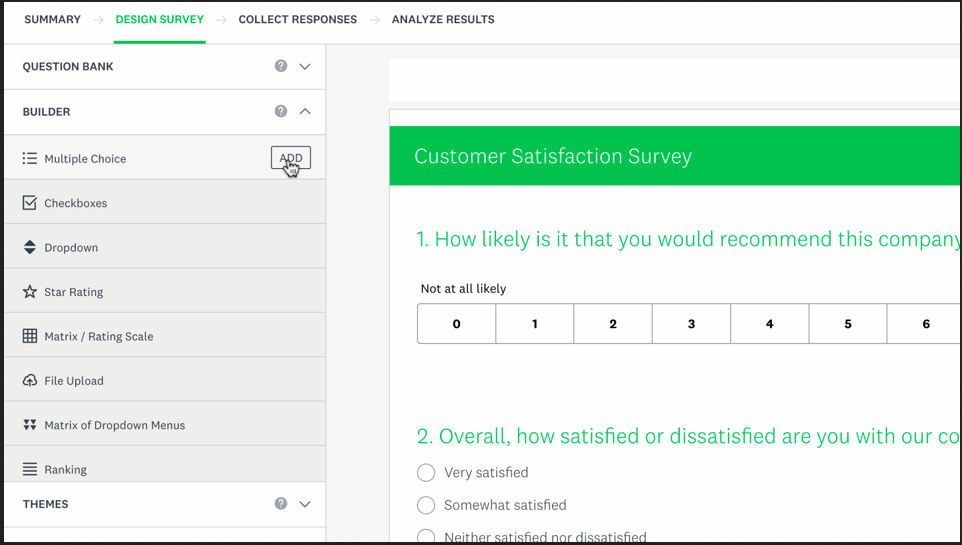 5. Yammer
Yammer is an employee social network platform. Think Facebook meets Sharepoint. Yammer gives employees a chance to interact with one another via groups, file sharing, and direct messaging.
Some of the standout features of this employee engagement software include:
Microsoft 365 integration
Employee-generated groups
Easy to share files and resources
Lets you conduct polls within Yammer groups
Informal "social networking" setting for managers and employees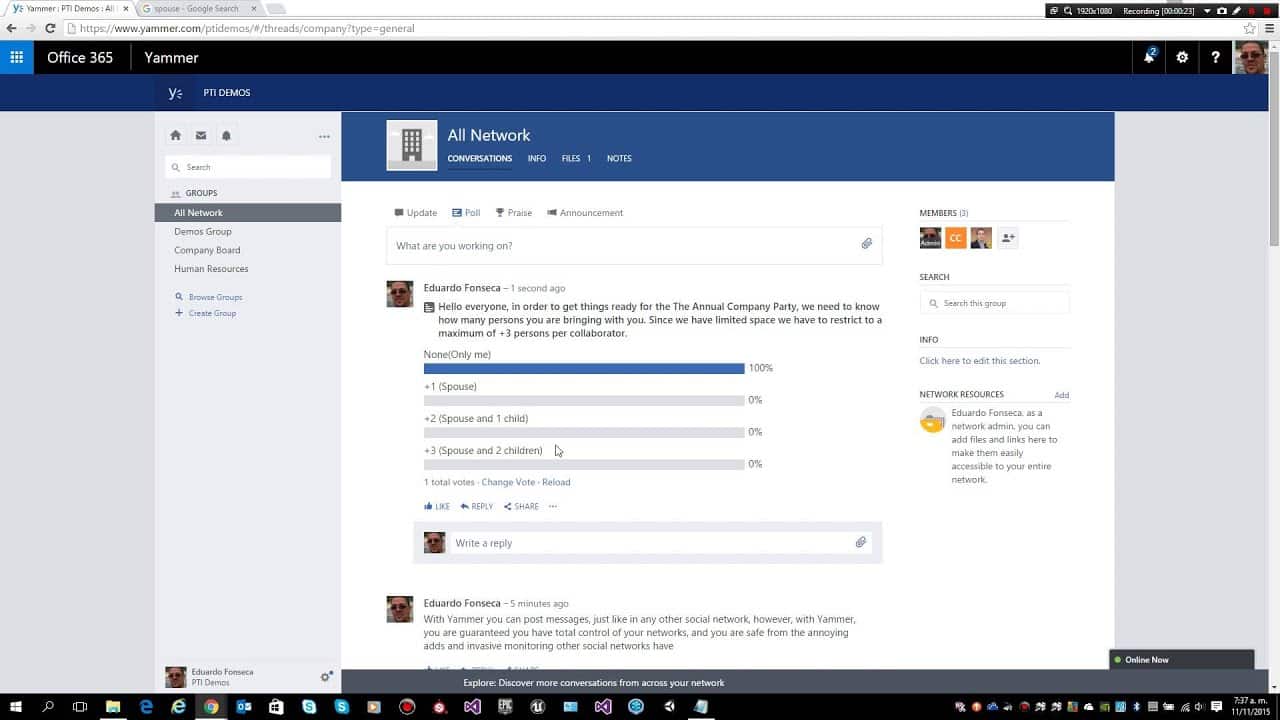 6. WorkTango
WorkTango is an employee engagement platform centered around understanding your employees better. Using employee surveys, WorkTango gathers employee feedback and data and then visualizes it in an easy-to-read way.
The top features we love about this employee engagement software include:
Real-time insights
Clear and sophisticated data visualization
Anonymous feedback options
One-on-one messaging between managers and employees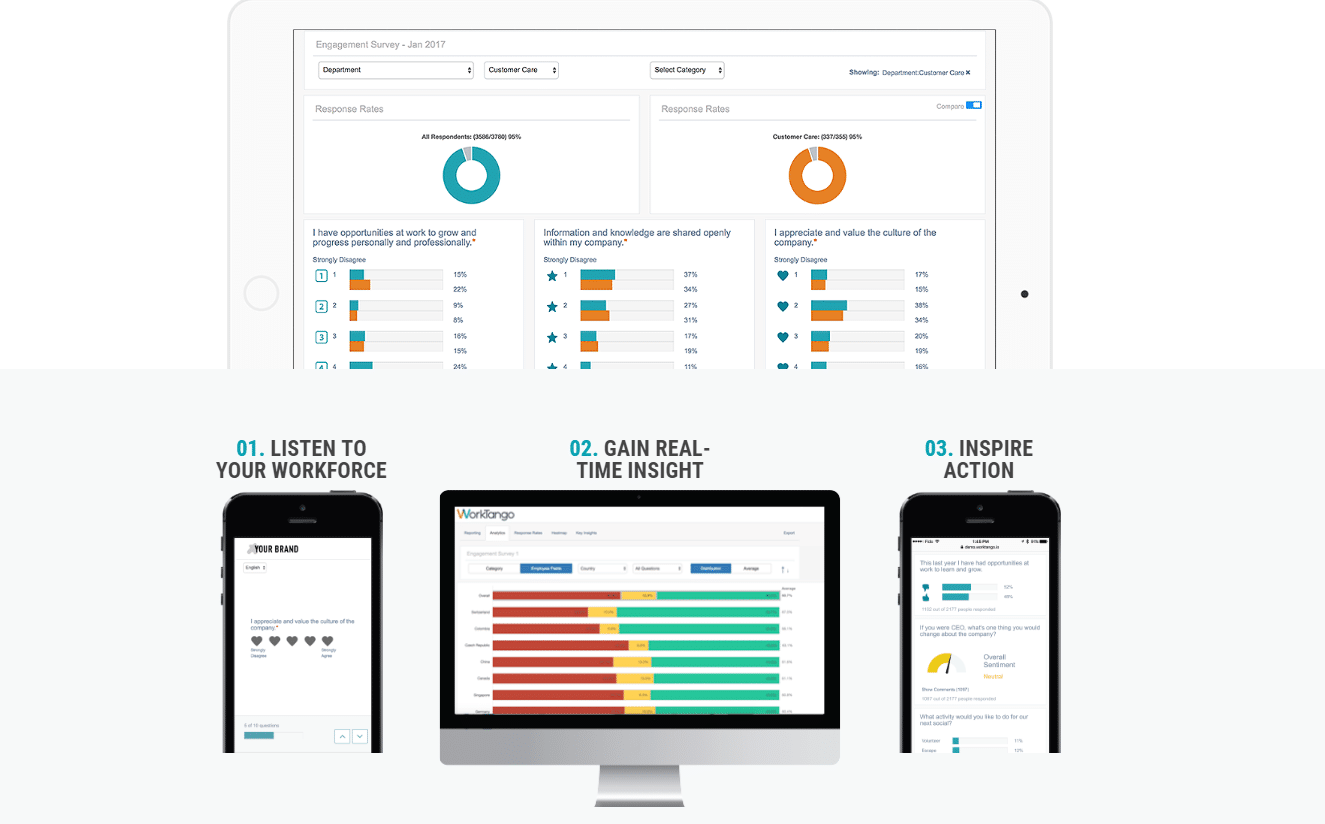 7. OfficeVibe
OfficeVibe is a feedback-focused employee engagement solution. The software taps into the power of pulse surveys to gather quick employee feedback. It then breaks down the data and nurtures 1-on-1 conversations between managers and staff in order for both groups to act on the insights together.
Key features of the tool:
Quick, simple pulse surveys
Detailed survey reports
In-app feedback response for managers
Peer recognition
1-on-1s to discuss survey scores and conduct brainstorming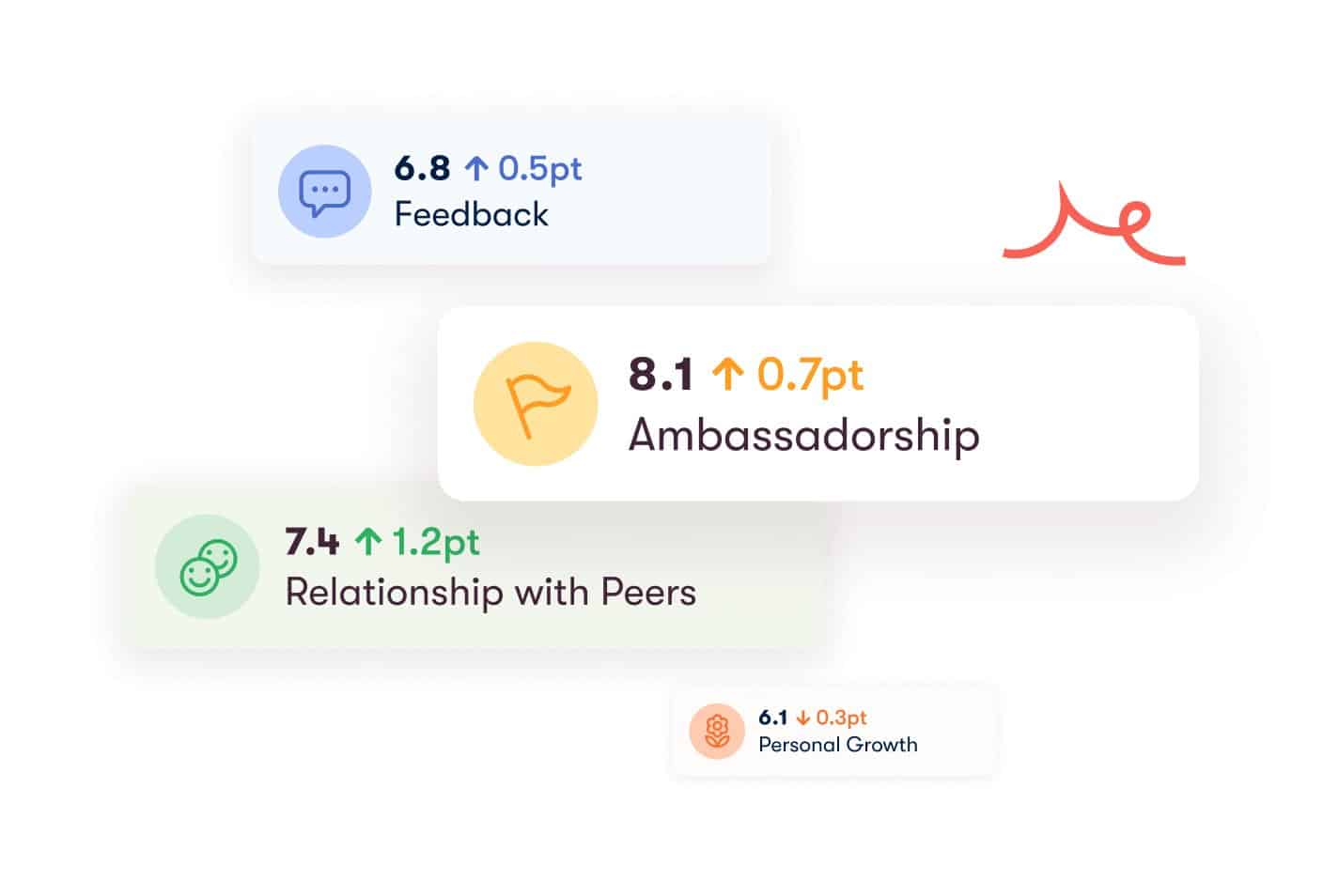 8. Kazoo
Kazoo is a multipurpose employee experience platform focused on employee incentives and recognition. It combines employee feedback options and reporting with a powerful rewards engine to nurture a high-performance culture.
The outstanding features available with this employee engagement platform include:
Curated rewards catalog
Experience-based recognition incentives
Employee experience analytics to help HR admins and managers
Accessible on a range of platforms, including iOS and Android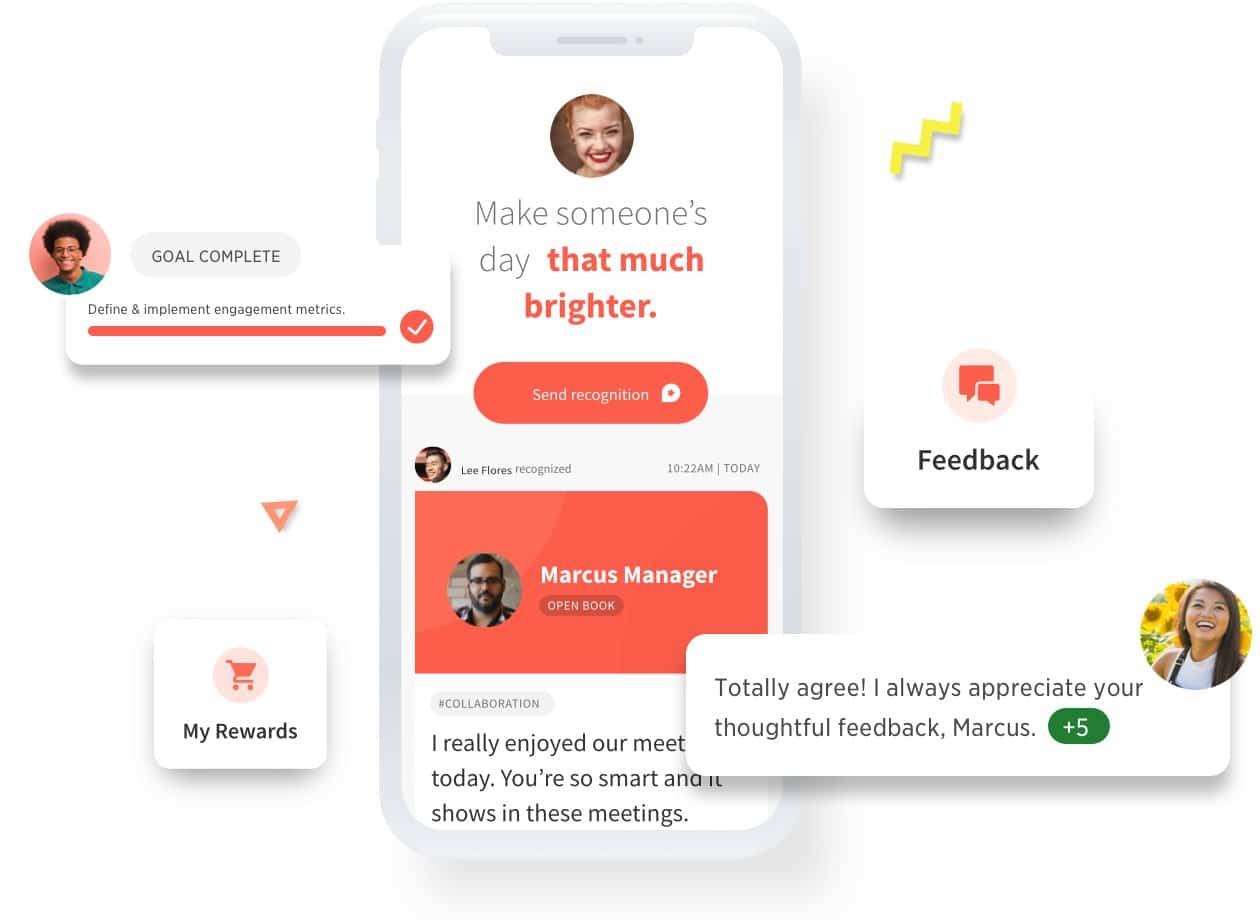 9. Monday.com
Monday.com is a visual project management and employee engagement tool. It enables you to plan, organize, and track complex projects from a single platform, while staying informed about employee insights.
What we love about this employee engagement platform:
Ability to track project progress and see who's doing what
Visualized project status
Ability to integrate workplace tools into an automated workflow
Real-time team communication
Customized dashboards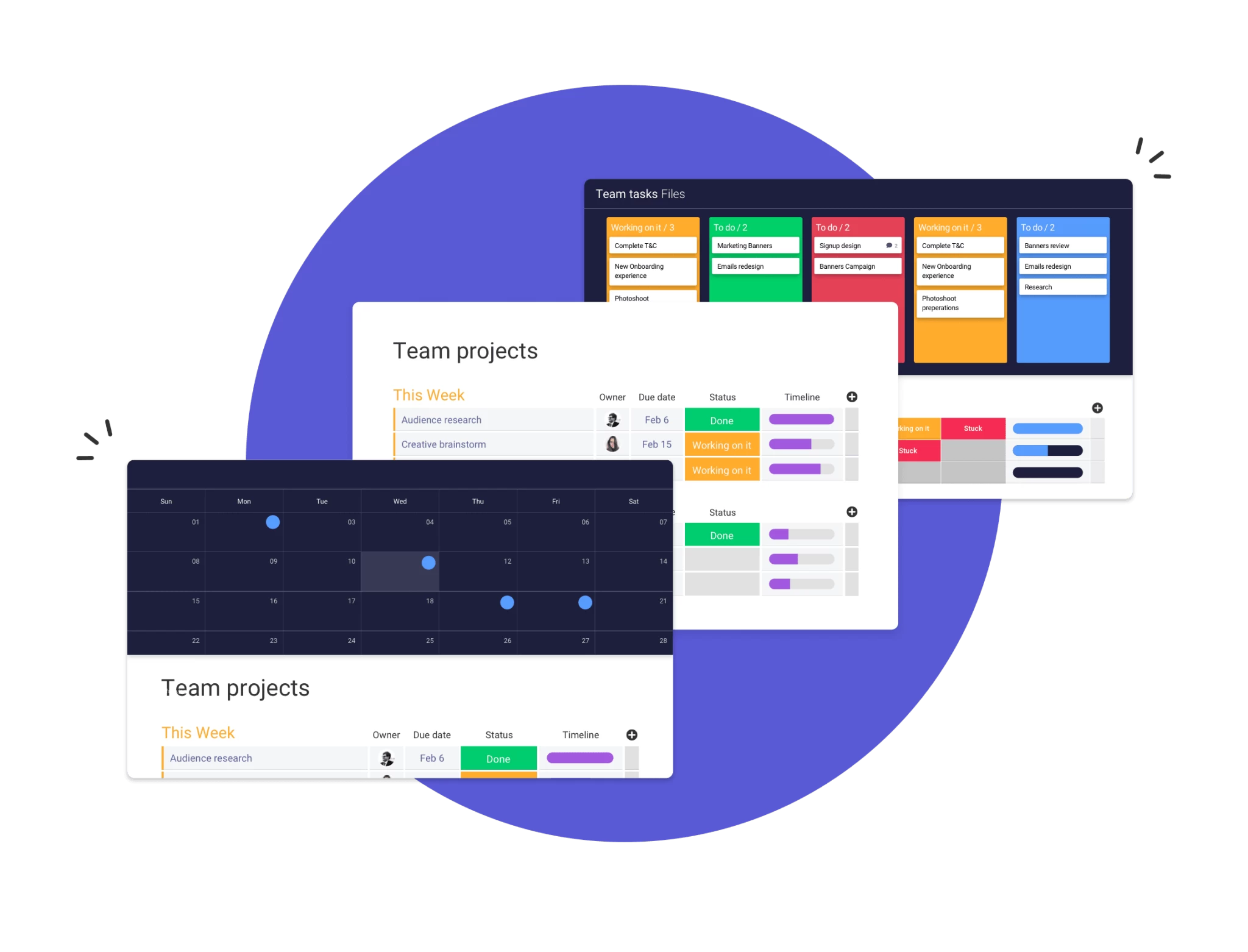 10. Culture Amp
Culture Amp software empowers teams and fuels positive change with a suite of employee engagement, performance, and development tools – all in one platform.
A few Culture Amp features we love include:
Detailed employee experience analytics
A "heatmap" outlining the success of various employee experience related processes, such as innovation, alignment, and leadership
Employee turnover prediction
OKR tracking
Employee skills coaching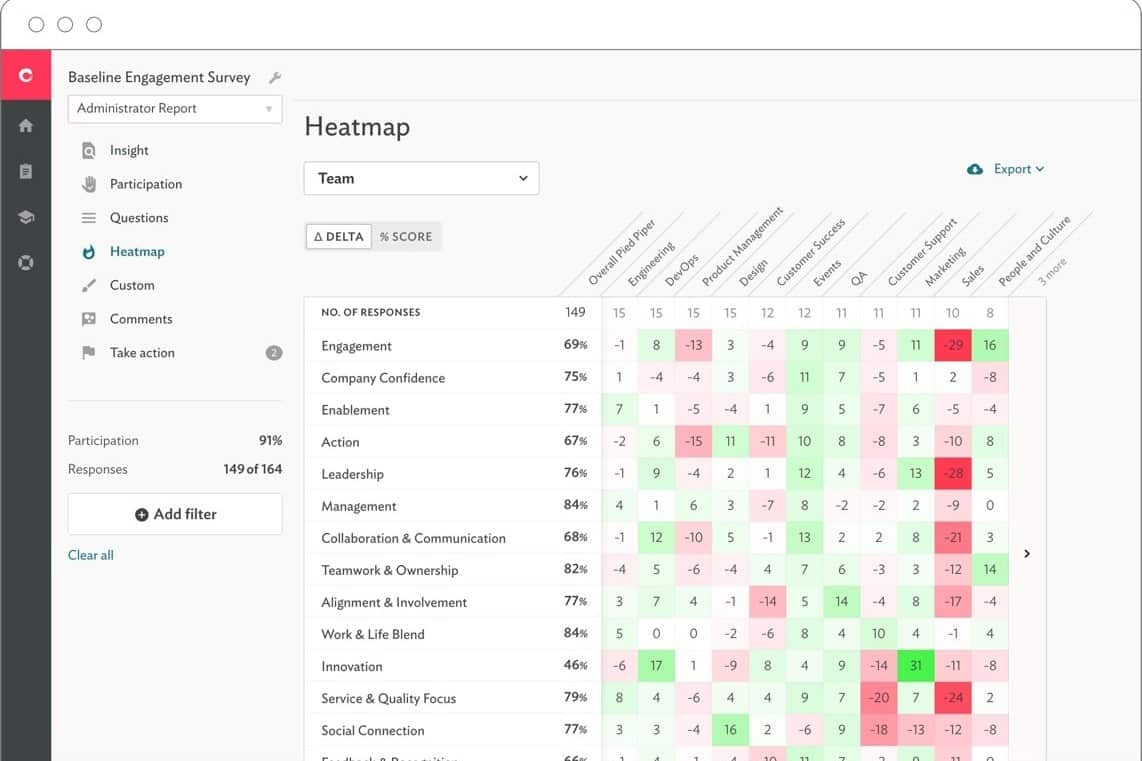 11. Workvivo
Workvivo is an employee engagement app that nurtures virtual communities for team collaboration. The multipurpose tool allows users to cultivate connection and boost organizational performance through goal-tracking, surveys, leadership updates, and more.
Here are a few key features we love about this employee engagement app:
Push notifications
Ability to share internal news articles
Daily and weekly email summaries
Audio player for internal podcasts
Personalized activity feed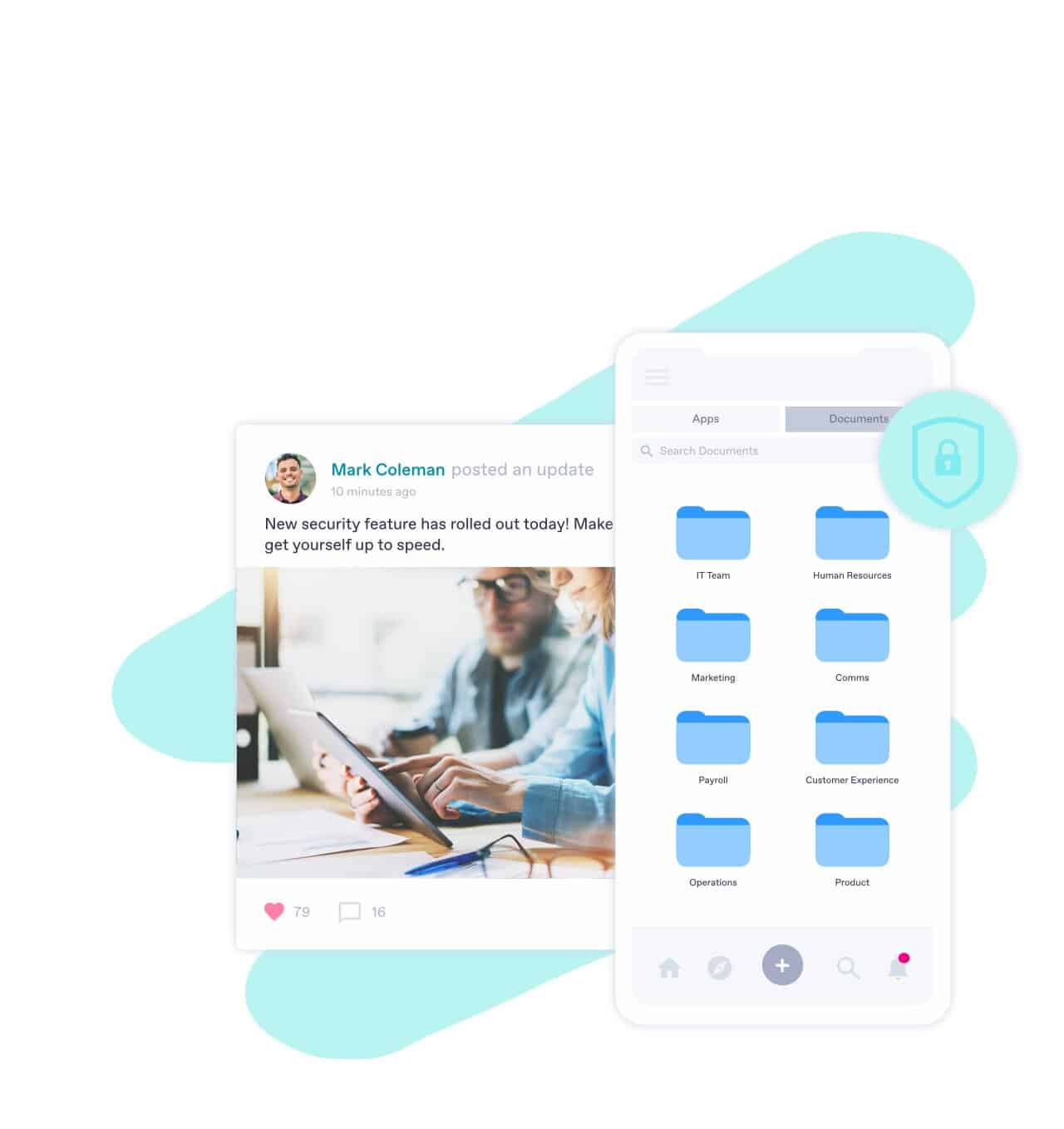 12. Empuls
This customized intranet solution nurtures employee engagement by fostering continuous communication and offering employee rewards and incentives. By integrating with the rest of your workplace tools, Empuls streamlines your employee engagement efforts.
Our favourite Empuls features include:
Global catalogue of over 20,000 employee reward choices
Easy employee surveys
Slack, Teams, and Google Workspace integrations
Perks and discount highlights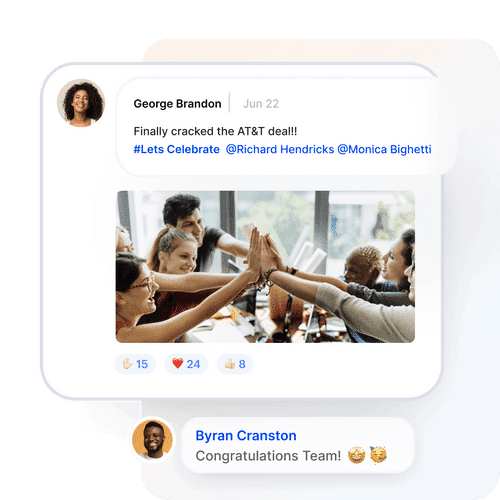 13. Leapsome
Leapsome nurtures a cycle of performance management and personalized learning to empower employee engagement. The software makes it easy to check-in on employee experience and wellbeing while empowering managers to build a sense of belonging across their teams.
The standout features available with this employee engagement software include:
Goals and ORK tracking
Performance management
Employee engagement surveys
1:1 communication channels
Employee onboarding engagement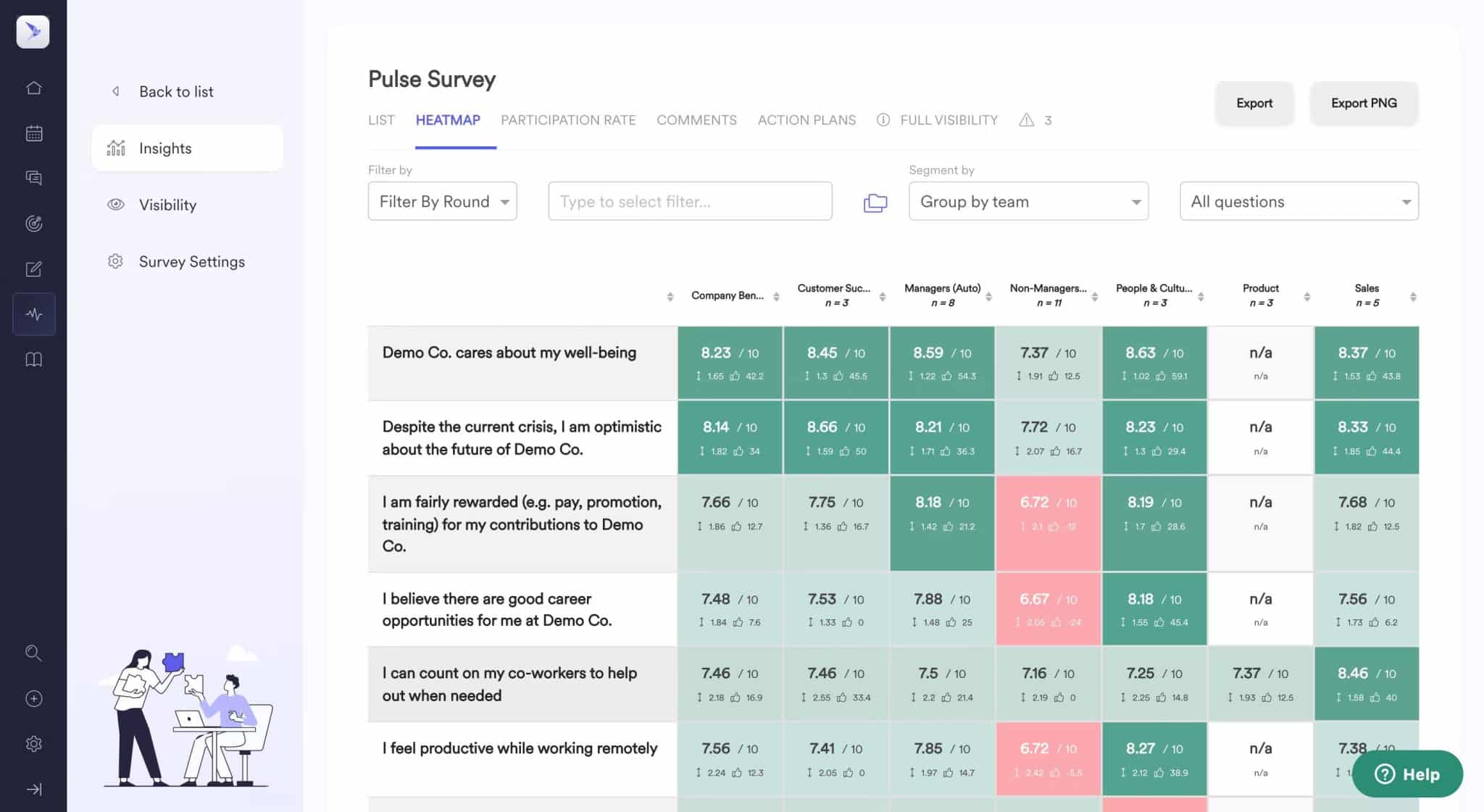 14. Kallidus
This people-first software seeks to create outstanding employee lifecycle experiences, from onboarding onwards. The platform combines performance management, with bespoke e-learning, and onboarding support.
Here are the Kallidus features we absolutely love:
Talent management through skills tracking and talent profiles
Succession plan building
Real-time employee performance and engagement analytics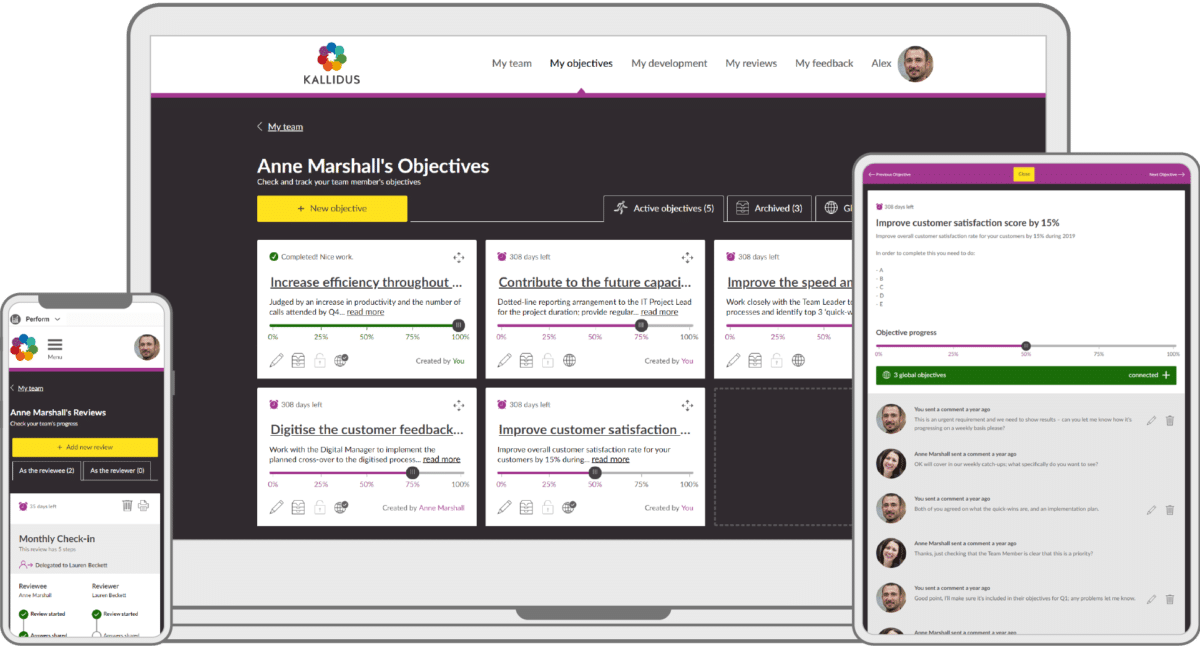 15. Bonusly
Bonusly nurtures employee engagement by allowing users to go beyond "Employee of The Month" programs and show appreciation year-round. The employee engagement app and app integration creates a seamless employee recognition experience by automating milestone and performance rewards.
Our favourite Bonusly features include:
Automated birthday, anniversary, and professional milestone rewards
Monthly allowance for peer recognition and corporate social responsibility
Public bonus feed allowing colleagues to celebrate wins together
Engaging and easy-to-use interface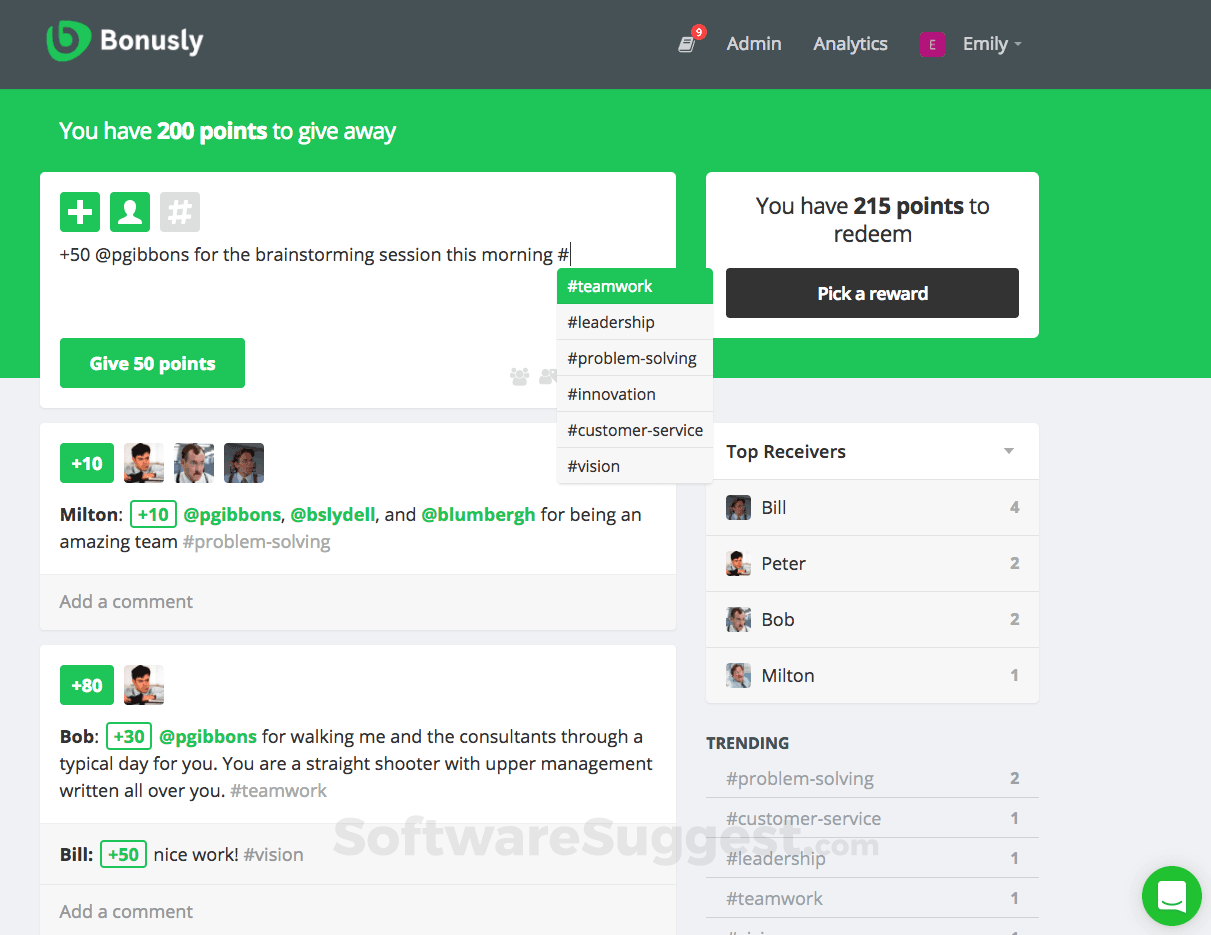 16. Quantum Workplace
Quantum Workplace offers a range of employee engagement surveys and lifecycle surveys tailored to any topic. Real-time feedback enables employers to understand what really matters to their teams and exactly where they should focus their efforts.
Standout features of this employee engagement tool include:
Employee engagement analytics
Visual reports
Tailored employee surveys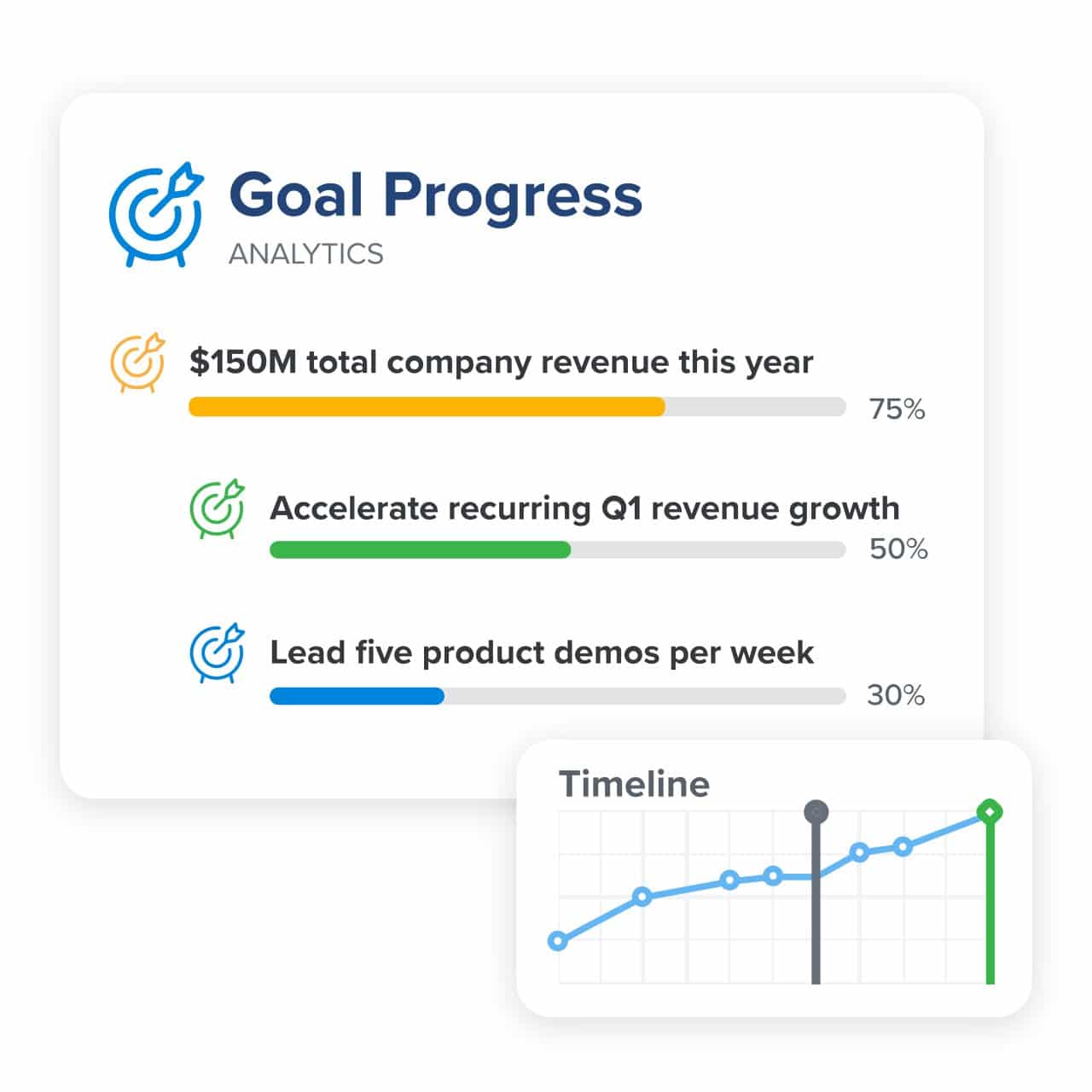 17. TINYPulse
TINYpulse was made to take the guesswork out of employee experience and engagement using powerful surveys, intuitive feedback options, and in-depth employee engagement data. The tool also helps create employee progress reports and provides key insights for employee coaching plans.
Not to mention, the "Cheers to Peers" feature promotes a culture of appreciation with automated employee recognition and gifts.
Here's a summary of TINYPulse's standout features:
Employee engagement benchmarking
An easy-to-navigate question library
Automated peer/manager recognition
Social recognition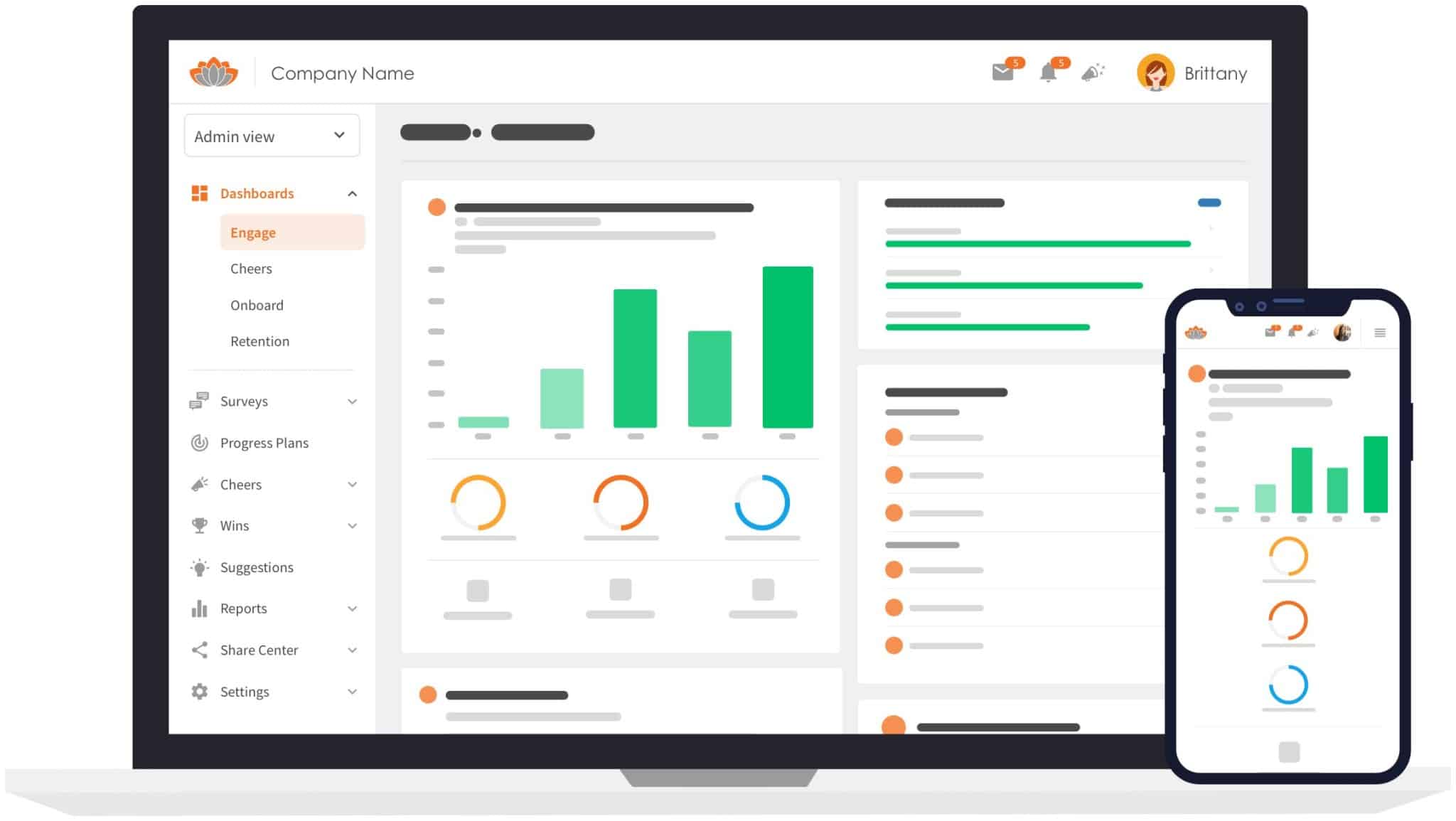 18. Assembly
Assembly was designed with the belief that employees and managers need to work smarter, not harder. The employee engagement tool offers customized workflow templates to help drive business performance and employee engagement simultaneously.
Fostering a personalized approach, Assembly ensures that every team member has a profile that brings together all their information, enabling employers to make more tailored decisions regarding employee experience and engagement.
Our favourite Assembly features include:
Employee performance and engagement tracking
Workflow automation
HR workflow templates
Stand-up and brainstorm scheduling
Project management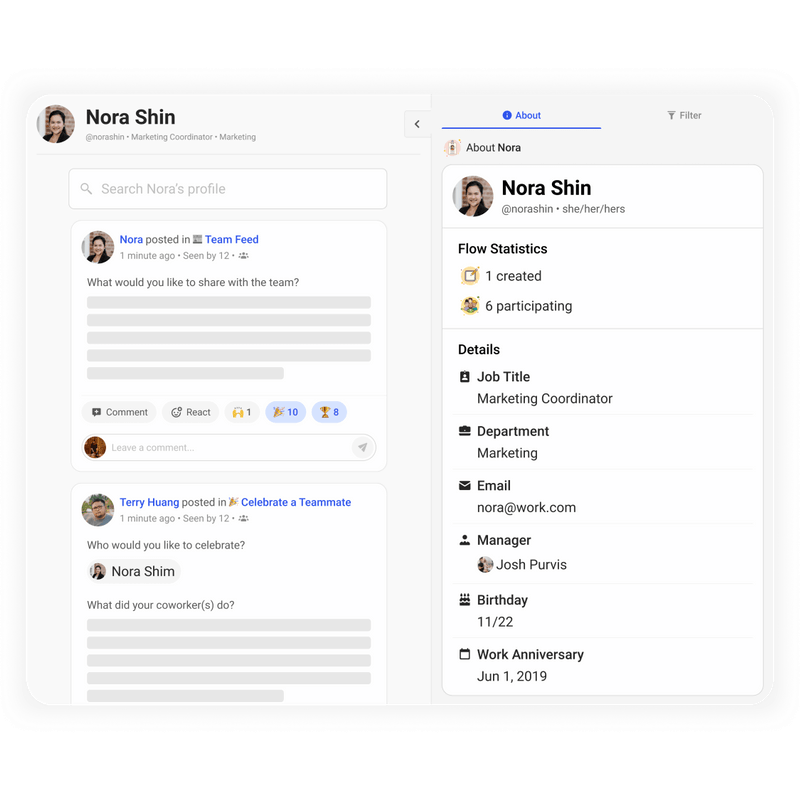 Choosing The Best Employee Engagement Software
As you can see, there are numerous employee engagement software solutions available for businesses. Many offer similar functions like employee surveys and engagement data tracking. But the best employee engagement tools for managers will let you capture and act on data in the easiest way possible.
ContactMonkey's all-in-one employee engagement tool makes it easy to tackle all of your needs through a single platform.
Tap into the most important employee engagement metrics using a simple visual dashboard. View your employee email open rates, click-through rates, opens by device and location, read time, and employee survey responses.
Compare your individual email campaigns using the compare campaigns feature. Easily see how your email sends stack up head-to-head and find the content that most resonates with your audience.
Then, use ContactMonkey's simple drag-and-drop email template builder to develop data-driven communications content, and continuously improve employee engagement.
Employee Engagement Software Cost
Employee engagement software pricing varies widely. The right tool should be able to prove the ROI on employee engagement through tangible data. Whether you're looking for an internal communication tool for your small business or multinational corporation, your choice should address your business' specific needs.
With an employee engagement solution like ContactMonkey, you can see the results for yourself before making a commitment. Start a free trial, see real improvement, and build a business case for employee engagement software.
What is the Best Way to Measure Employee Engagement?
Let's face it, measuring employee engagement can be challenging. Since employee engagement often reveals itself as an emotion or a state of mind, it's not easy to quantify. That being said, there are ways to optimize your employee engagement insights and gain a better understanding of workforce engagement levels.
Here are our top tips for measuring employee engagement:
Establish clear employee engagement goals:

whether it's decreasing employee absenteeism, improving your

employee onboarding

, or

boosting employee engagement retention

, determine what you want to achieve with your

employee engagement goals

. Set clear benchmarks that will help you understand when you've met your objectives.

Use an email tracking tool: find out how interested employees are in company developments by checking open rates, CTR, and read times on internal emails.
Conduct employee engagement pulse surveys: gather quick and actionable insights directly from your employees by asking a range of employee engagement questions. You can also conduct eNPS surveys which calculate engagement levels based on a single focused question: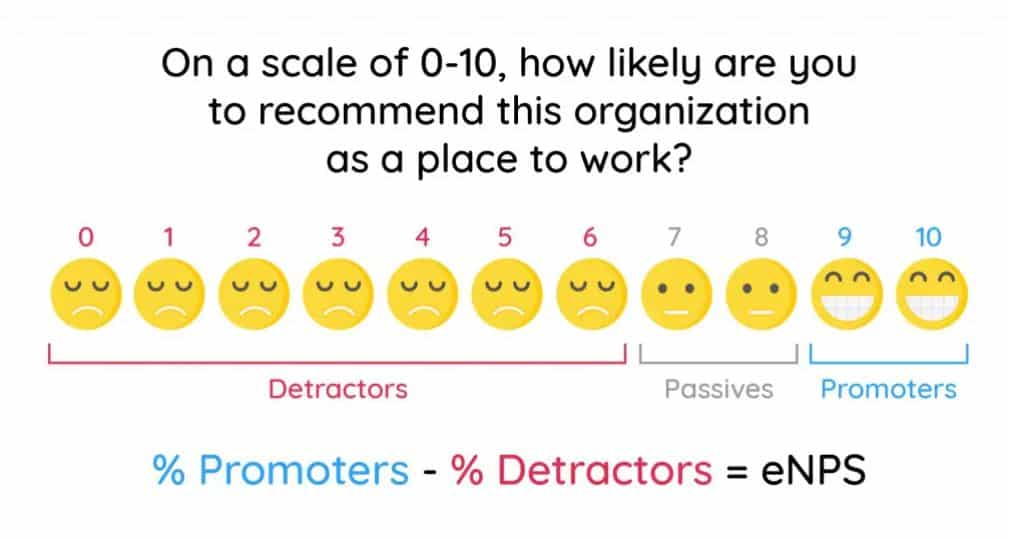 With ContactMonkey's employee engagement survey tools, you can seamlessly embed employee newsletter ideas like pulse surveys straight into your newsletters. Just drag and drop the survey tile onto your email template, choose your survey type, and attach a question—it's that simple.
Learn how to quickly create pulse surveys with our step-by-step guide.
What Does Employee Engagement Software Do?
Employee engagement software can do a few things, such as gather employee engagement feedback and promote engagement by boosting communication. A great staff engagement software is able to take on multiple tasks at once. Here are just a few things you can do using an employee engagement software like ContactMonkey.
Gather data about employees
Some internal communication channels—like internal emails and newsletters—can be measured to determine things like open rate, click-through rate, opens by device and location, read time, and more. These metrics give you a quantitative idea of your employee engagement picture that can help you increase overall engagement—like learn your best times to send internal emails.
Quantitative data is useful for measuring the effectiveness or popularity of your initiatives. Did your newly redesigned newsletter catch the eyes of more employees than before? Or did far more employees RSVP to your latest event than regular? This data can help you:
See how engaged your employees are on a regular basis.
Pinpoint the topics and content your employees want to see.
Prove the value of your employee engagement initiatives.
Quantitative data can give you insight on your overall employee engagement trends, but it only gives you half of the picture. For the most complete picture of your employee engagement as possible, you have to go right to the source.
Gather data from employees
Who better to ask if your employees are engaged than themselves? Engage your employees by giving them opportunities to provide feedback. This has a double benefit for your business:
Employees get to speak their minds, see their feedback get taken seriously, and make a difference at their workplace.
Internal communicators get valuable information about what employees are feeling and what they'd like to change.
The most common way to solicit employee engagement data is to ask your employees pointed questions via a survey. There are a variety of employee surveys you can use, and (ideally) your chosen employee engagement software has the capabilities to administer these different surveys.
Create custom email lists without needing IT.
It's easy with ContactMonkey's List Management feature.
Promote employee communication
Employee engagement often depends on how involved your workers feel in the decision making processes. Gathering employee feedback using employee engagement software actually promotes this process.
When you ask employees for their feedback and opinions on company updates and news, they gain a sense of ownership over your company's work. Why? Because they helped bring it to life, and this can be incredibly empowering.
At the same time, you're opening up communication channels and showing employees that their input is valued. In essence, the best employee engagement apps foster dialogue with your employees. They help you show your staff that they can make a difference. This process can be motivating and serves as a key driver of employee engagement.
An internal communications software like ContactMonkey centralizes your employee feedback and makes it an integral part of your company's communications strategy. By embedding pulse surveys into your employee emails, you're building a conversation with employees, enhancing communication, and boosting engagement.
Why Use Employee Engagement Software?
Higher levels of employee engagement are strongly correlated with improved performance and productivity for businesses. Highly-engaged employees are more likely to stay at your company and more likely to promote your product/service to others.
Not only does a highly-engaged workforce keep talent at your business, it attracts talent as well. For millennial and gen z generations, work culture is a motivating factor for their employment decisions.
If you're managing a multigenerational workforce, it's in your best interest to foster a workplace culture that prioritizes employee engagement.
Building an attractive work culture may seem like a daunting task. But you can quickly and easily drive employee engagement using the right tools.
A dedicated employee engagement software like ContactMonkey makes it easy to visualize your employee engagement data via the analytics dashboard. Download metrics reports to support your proposals to leadership, and quickly implement your content ideas using the email template builder—just a click away from your metrics and data.
Excel at Employee Engagement with ContactMonkey
Employee engagement is all about participation. Your employees won't benefit from your initiatives if they don't engage with them to begin with.
Based on our employee engagement software reviews, you now have a solid idea of the many ways to approach employee engagement.
With ContactMonkey, you can subtly implement employee engagement strategies and employee engagement models within your existing employee emails and newsletters. Once your employees start to get used to providing small pieces of feedback, you can use ContactMonkey to pose more elaborate questions in your internal communications.
Boosting your overall employee engagement is easy when you use ContactMonkey. Book a free demo below to see how to make your employees happier and more productive.