Companies with great internal communications have more in common than you think. Learn from the best and adopt their tricks and techniques for your own communications.
This year, we've seen plenty of examples of bad internal communications: think Elon Musk's internal memo to Twitter staff menacingly asking them to "show what they've accomplished." Or the time he told staff to come back into the office or pack their bags. Or the time he… you get the point.
It's no surprise that in 2022 Twitter experienced some of its worst turnover and fastest business decline.
It's safe to say that internal communications matter. And luckily, for every example of companies with bad internal communications, there have been plenty of examples of companies with great employee communications. In this post, we focus on internal communications companies that do it right and break down their secret sauce to success.
What is Internal Communications?
Internal communications is the transmission of information from organization to employee or employee to employee.
The primary goal of internal communications is to create a unified and cohesive workforce, where everyone is aligned with the company's vision, goals, and values.
Effective internal communications help to build a strong organizational culture, improve employee retention, and reduce misunderstandings and conflicts.
What happened to Twitter this year serves as a great example of the power of internal communications. Bad communications translate to poor leadership and a toxic workplace culture.
While bad communication wasn't the only culprit behind Twitter's losing streak, it certainly contributed to the issue. In the end, it resulted in a 40% drop in revenue and a loss of 9% of its workforce.
As we learn from the best, it's also important to learn from the worst. The lesson here: invest in quality internal communications strategies and tools to avoid losing great employees in the long run.
Great communication is about great planning.
Download our internal communications planning calendar!👇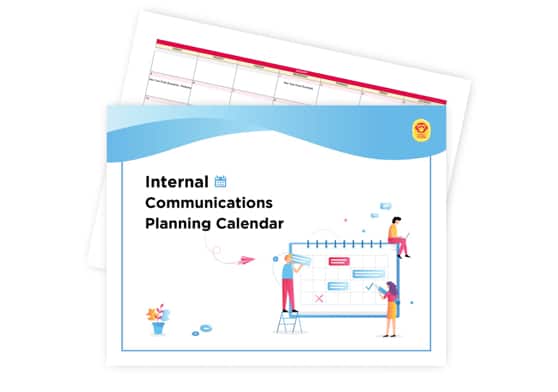 Why is Internal Communications Important for Companies?
Great internal communications align employees with company goals and values, help employees understand the company's direction, and make it easier for them to navigate their tasks. Here are just a few other benefits of effective internal communication:
Enhanced Employee Engagement: Good internal communication can help to increase employee engagement and job satisfaction. When employees feel informed and involved, they are more likely to be motivated and committed to their work.
Positive Work Culture: Open and transparent communication creates a positive work culture, where employees feel valued and respected. This can improve employee morale and reduce turnover rates.
Smoother Change Management: When companies undergo change, effective internal communication can help to prepare employees and minimize resistance. By keeping employees informed about changes and involving them in the process, companies can increase the likelihood of successful change management.
Better Business Outcomes: Good internal communication has a positive impact on business outcomes such as productivity, innovation, and profitability. When employees understand their roles and responsibilities, they are more likely to be productive and contribute to the company's success.
Want to maximize the benefits of internal communications in your organization? Use ContactMonkey. The data-powered employee software lets you design, schedule, segment, and send tailored employee emails, and even synchronize them with employee SMS notifications. You can also track the results of your campaigns and make consistent improvements.
Book a free demo to learn why leading brands trust ContactMonkey with all of their internal communications needs. 👇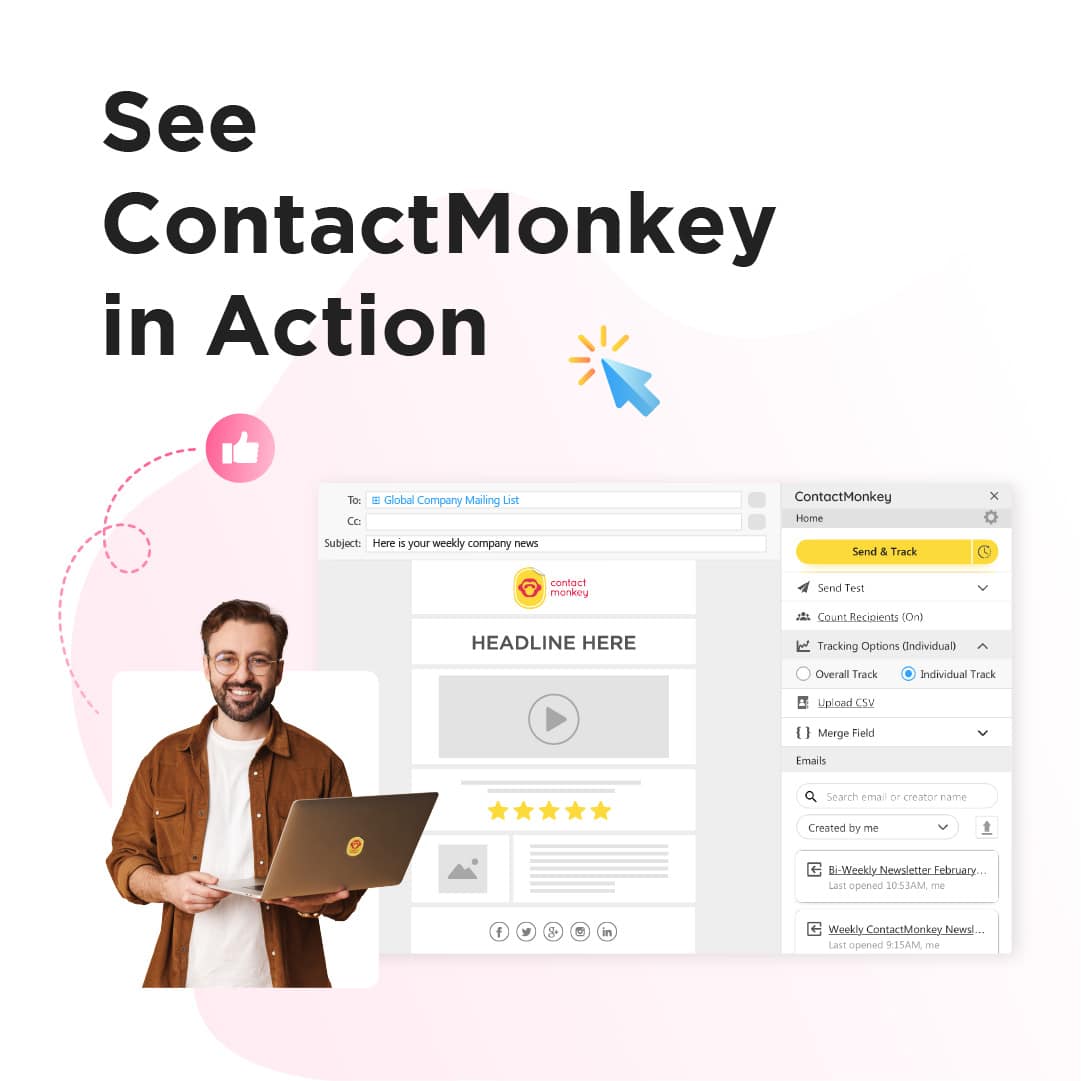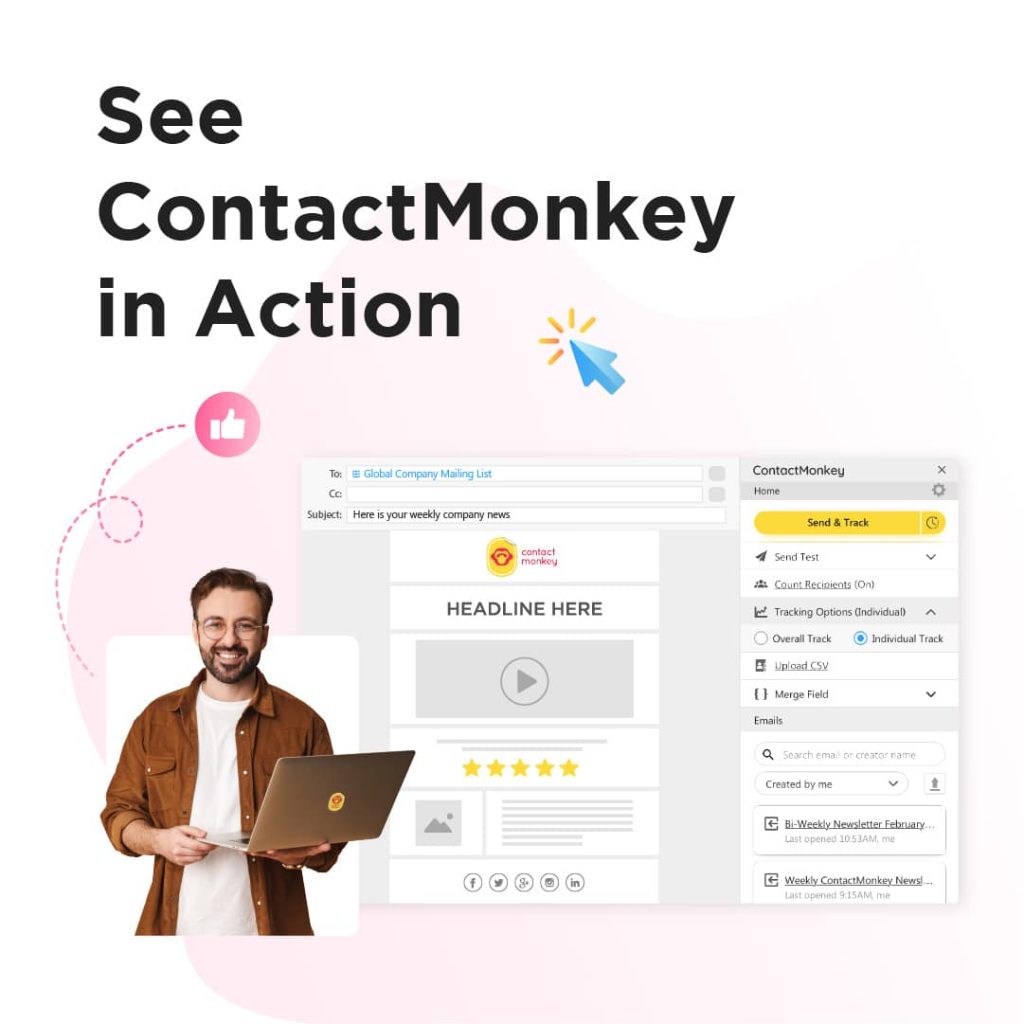 10 Examples of Companies with Great Internal Communications
Great internal communications drive winning teams. Just consider some of the achievements of the organizations we've listed below. Most likely, you've heard of these names before. Their trajectory tells us that outstanding business performance and brand recognition go hand in hand with effective communications.
Let's take a deep dive at the companies that made our list and what they're doing well.
1. Google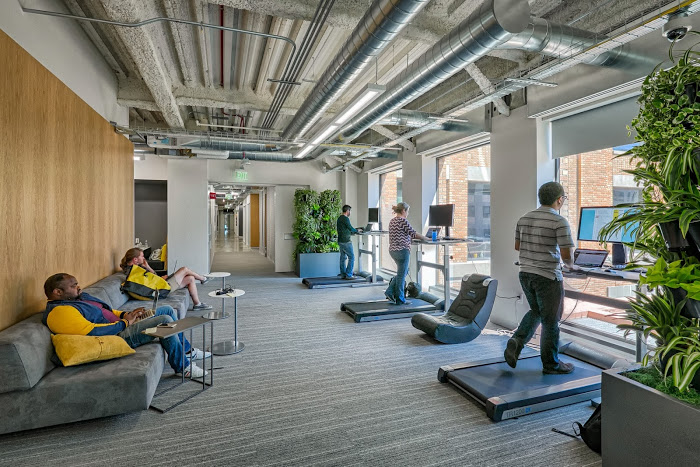 In addition to being a world leader in technology, Google is known for its open and transparent culture, where employees are encouraged to communicate their ideas and thoughts freely. The company's success lies in leveraging multiple internal communication channels, such as Google+, Google Groups, and Hangouts, that help employees stay connected and informed. Already using Google Groups? See how ContactMonkey can help you amplify this channel through powerful analytics.
2. Chobani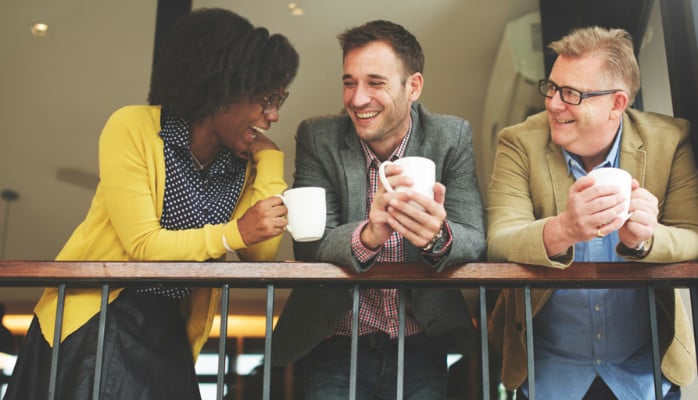 You might know them as the tastiest mid-day snack, but the Yogurt giant is also known for their outstanding internal communications. To manage internal communications across multiple teams, Chobani turned to ContactMonkey, a leading internal communications automation platform that helps businesses streamline their email campaigns and improve engagement with employees.
3. Thumbtack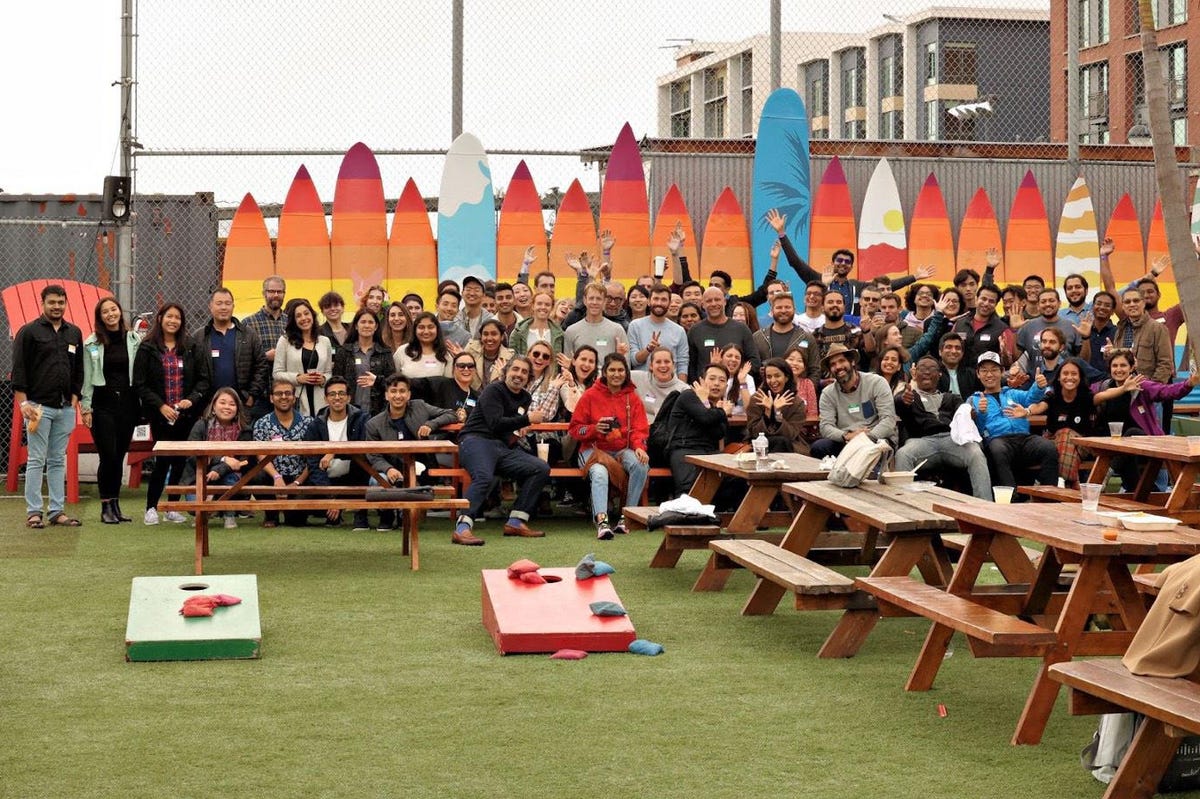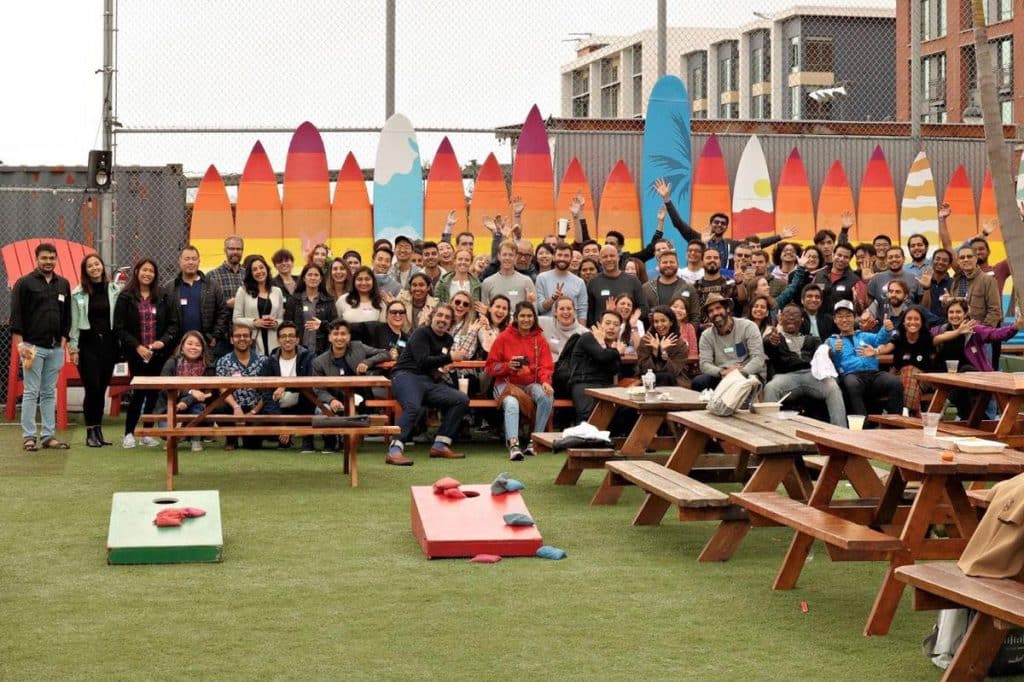 Thumbtack is a modern home management platform. Millions of people use Thumbtack to hire handy helpers to build and maintain their homes. But Thumbtack is also recognized for its ability in connecting a rapidly-growing remote workforce. With ContactMonkey, Thumbtack was able to create and send professional HTML newsletters to engage their cross-continental teams. They also avoided losing touch by preventing unsubscribers through ContactMonkey's dedicated internal marketing features.
4. Buffer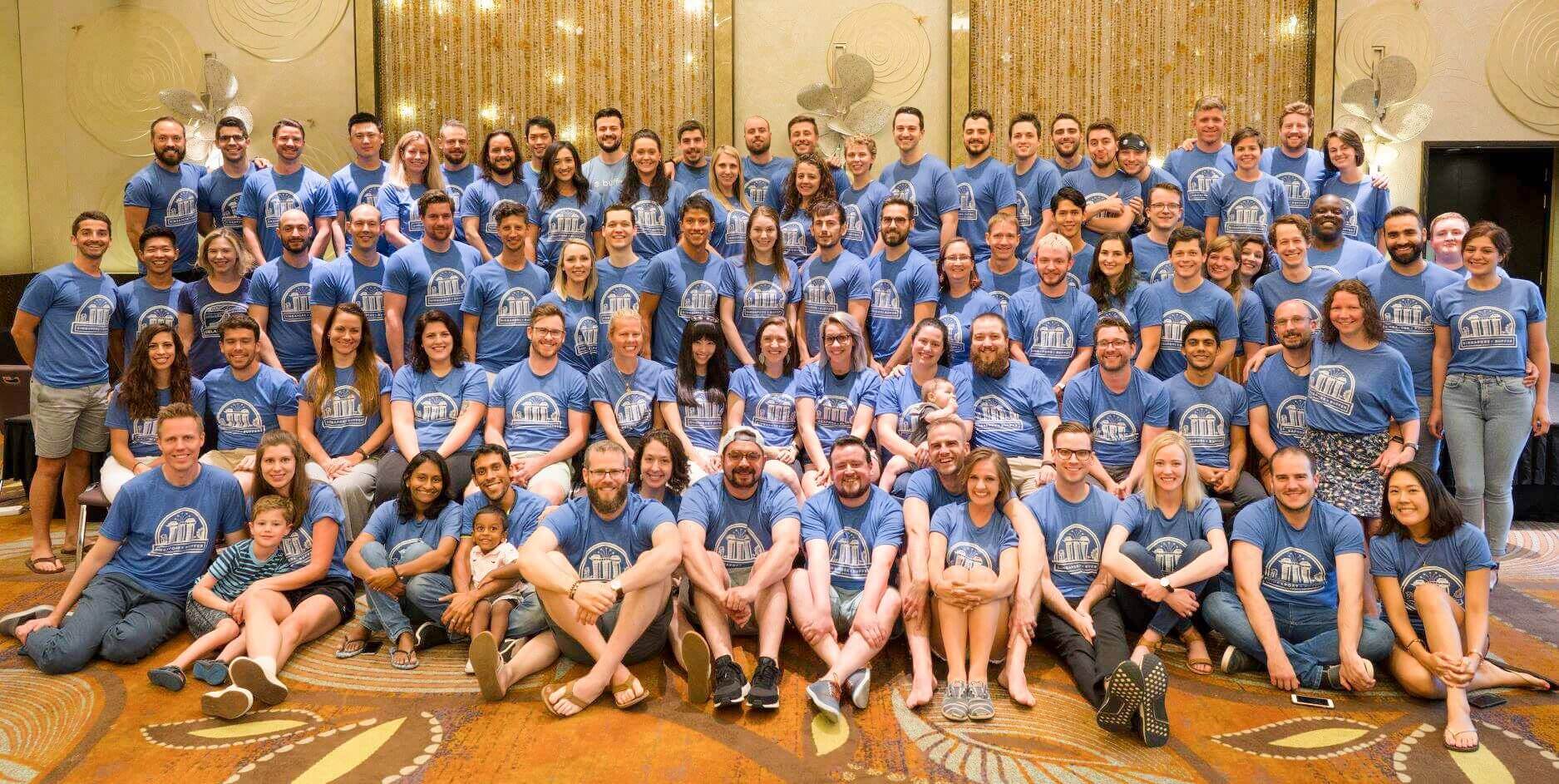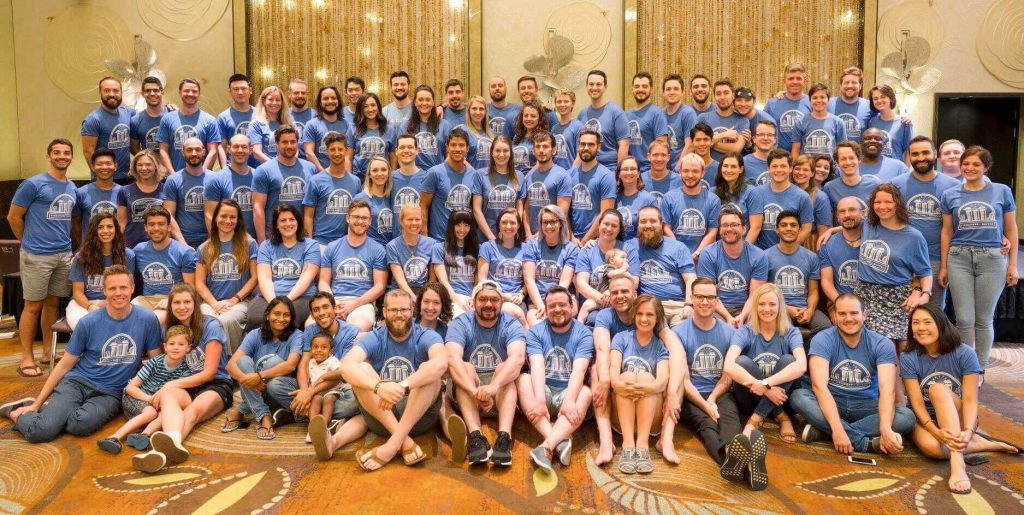 Buffer is a fully remote company that places a strong emphasis on communication and collaboration. The company uses a range of communication tools, including chat, video conferencing, and asynchronous communication tools like email and project management software, to keep employees connected and informed.
5. HubSpot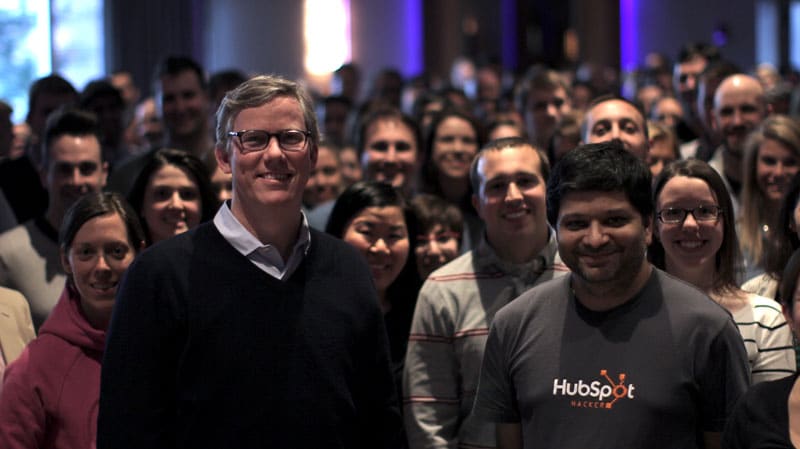 HubSpot, a marketing and sales software company, has a strong focus on communication and collaboration. The company uses a variety of tools, such as Slack, Zoom, and Google Drive, to facilitate communication and ensure that everyone is on the same page.
6. Mettler Toledo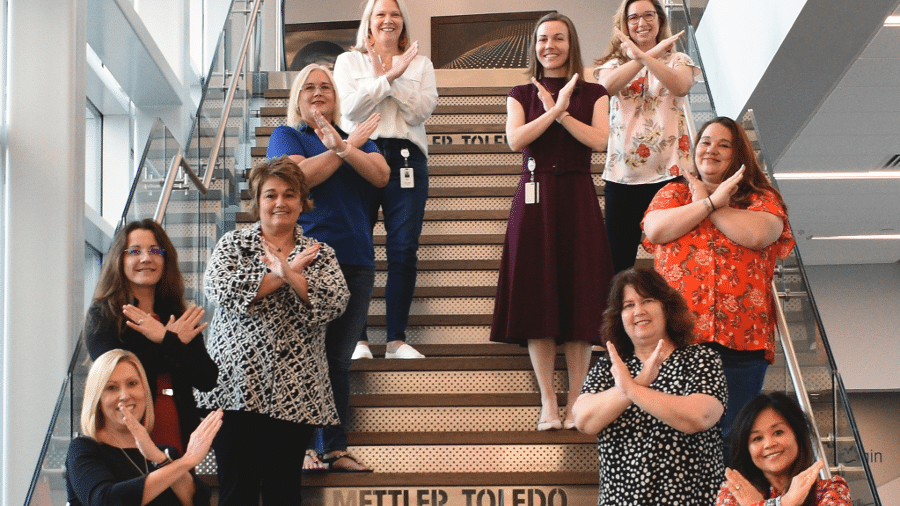 The global manufacturer is best known in the B2B world for its precision laboratory and industrial instruments. But on the inside, Mettler Toledo's global workforce is recognized for long-lasting employee retention and engagement. The company uses ContactMonkey to quickly send personalized emails to all employees in just a few clicks. This enabled them to add an important personal touch when communicating with thousands of employees remotely during the pandemic.
7. Salesforce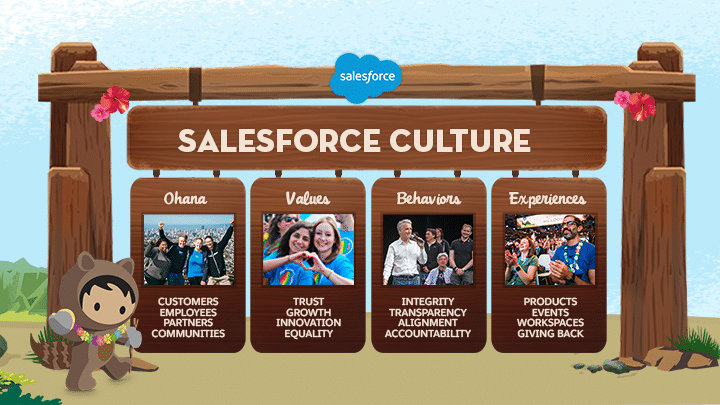 Salesforce, a cloud-based software company, has a highly collaborative and communicative workplace culture. The organization has a number of internal communication channels, such as Chatter, Salesforce's internal social network, and it encourages employees to share their ideas and feedback openly.
8. ContactMonkey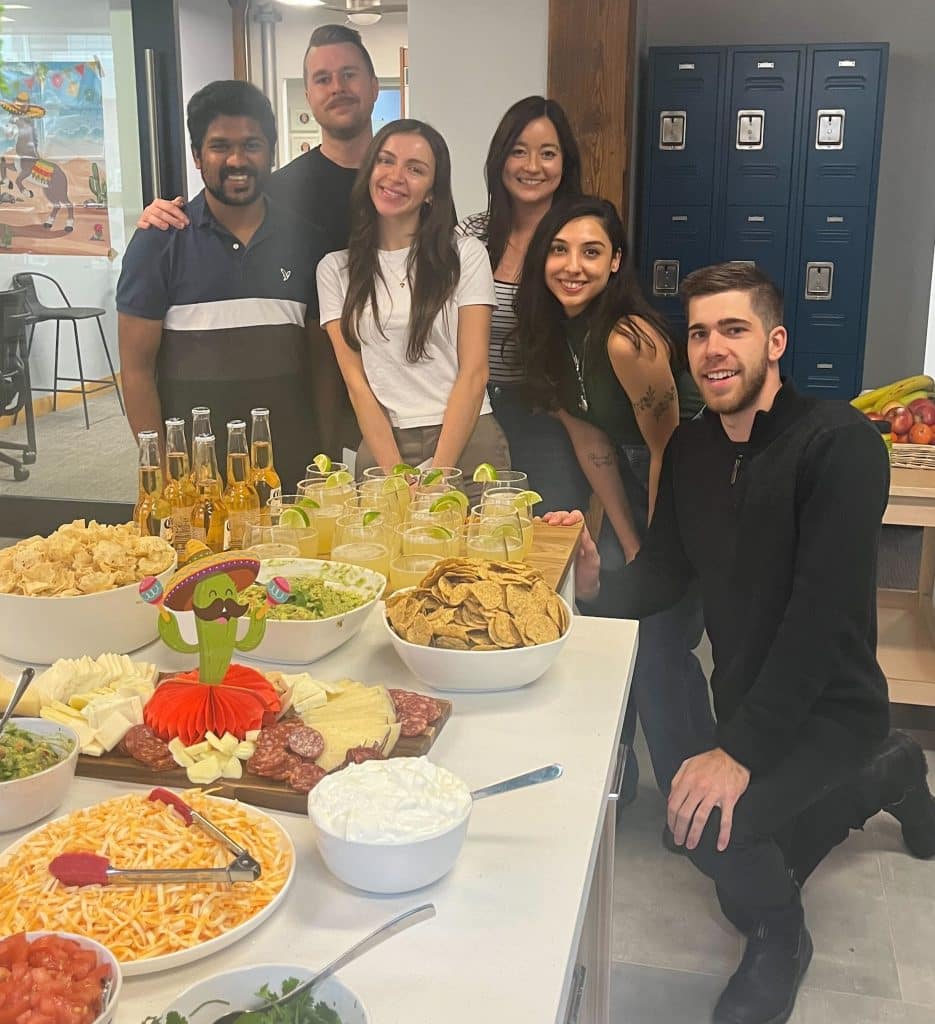 ContactMonkey is an internal communications management platform that has a hybrid team spread across different time zones. As an internal communications SaaS leader, we had to develop a strong internal communication culture of our own. We accomplished this by relying on our own all-one-internal communications hub along with virtual conferencing apps like Airmeet, Zoom, and Slack Huddles.
9. Zappos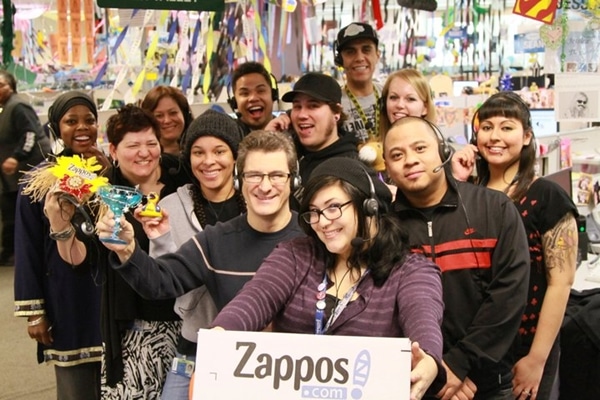 Zappos, an online shoe and clothing retailer, is known for its unique culture, which is built on strong communication and collaboration. The company encourages employees to communicate openly and honestly, and it has a number of programs in place to facilitate communication, such as its weekly All Hands meeting and its internal social network, Zappos Insider.
10. Southwest Airlines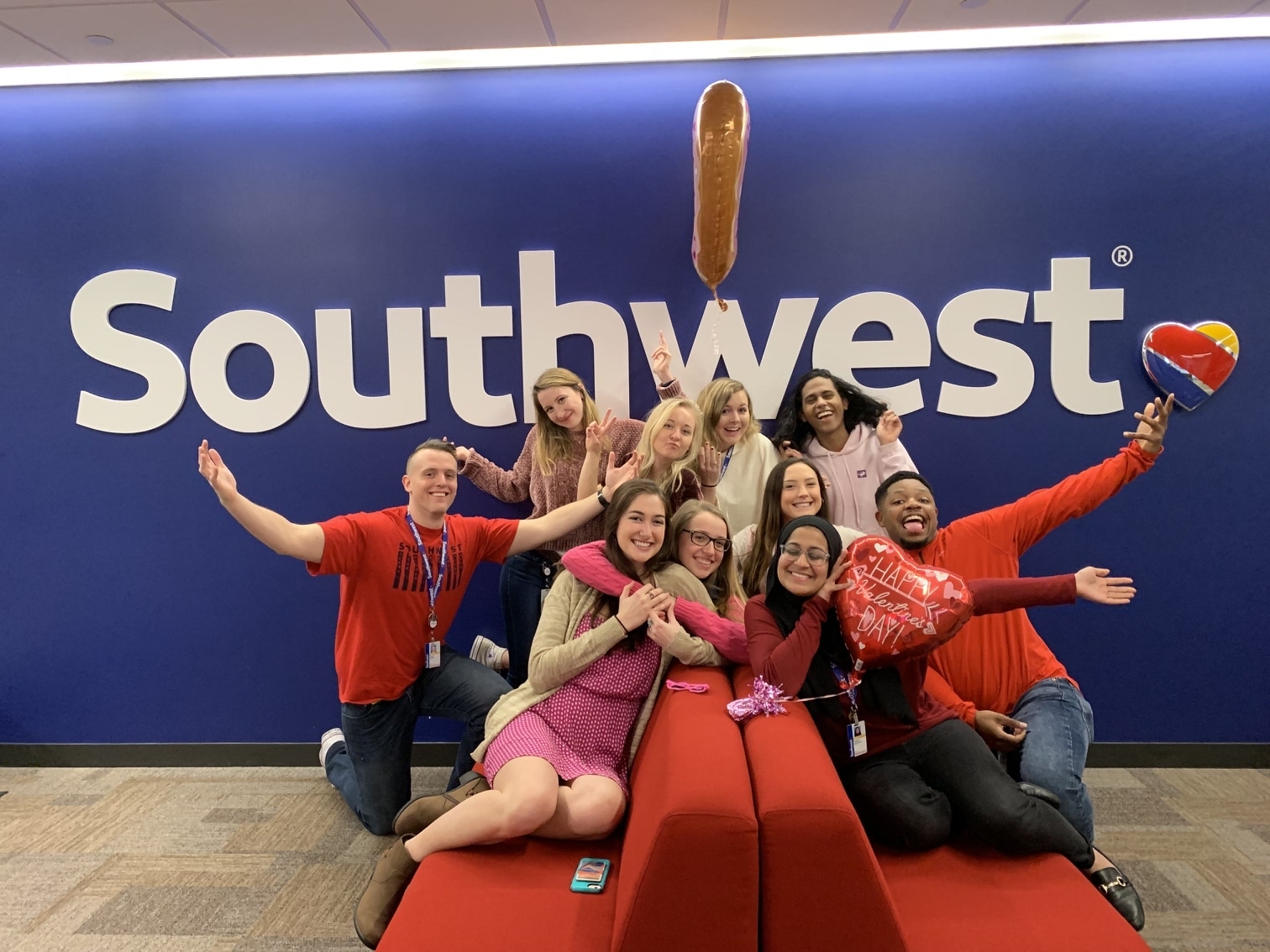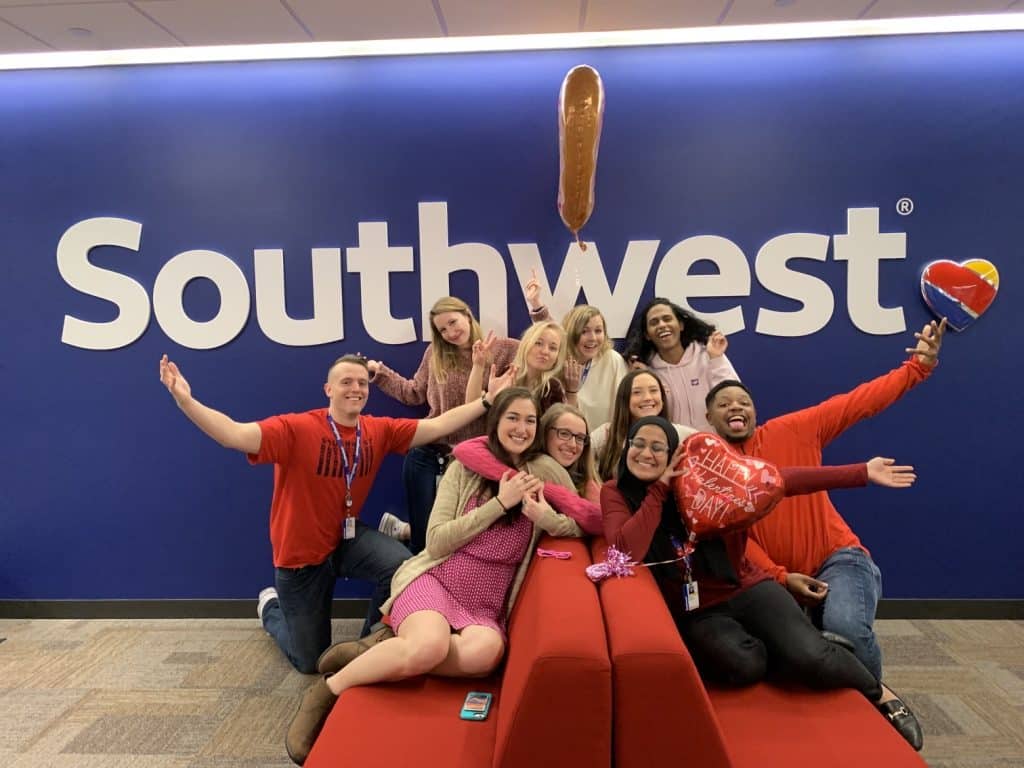 Southwest Airlines is often recognized for its strong company culture and excellent communication practices. They have a program called "Communicate to Motivate" that encourages employees to share feedback and ideas. They also have a daily huddle where employees can share updates and communicate about any issues.
Strategies Used by Top Companies to Improve their Internal Communications
Companies known for employee retention and engagement consistently prioritize communication as a key element of their workplace culture. They invest in internal tools, training, and resources to improve communication and ensure that all employees have the information they need to succeed. Let's take a deep dive into their strategies:
Establishing Clear Goals and Objectives
Whether it's improving employee engagement, increasing awareness of company policies, or providing updates on company initiatives, clear goals and objectives for internal communications is essential to ensure that your efforts are effective in achieving your desired outcomes. Companies with great internal communications have a clear target audience, know the purpose of their internal communications, and create key messages accordingly.
Utilizing Multimedia Platforms and Tools
Multimedia platforms and tools can be highly effective in internal communications by providing a more engaging and interactive way to share information and ideas among employees. Video conferencing, animated GIFs in emails, podcasts, employee apps and social media, as well as gamification, are all available to help you build internal brand recognition and communicate across multiple channels.
Leveraging Mobile Devices and News Feeds
Mobile devices can be a powerful tool for internal communications as they engage frontline workers and office employees alike and help them stay connected with the organization. An employee SMS tool can let you reach employees from anywhere, deliver urgent alerts, updates, and crisis communications so your workforce is always in the loop.
Encouraging Open Dialogue Between Management and Employees
Encouraging open dialogue between management and employees is important for building trust, improving leadership communication, and promoting a positive work culture. Implementing an open-door policy where employees can always approach management with concerns and adopting an anonymous feedback tool are just some ways to encourage trust and open discussion.
Implementing Effective Communication Channels
Implementing effective communication channels is essential for ensuring that employees have access to the information they need to perform their jobs effectively and stay engaged with the organization. Start by developing an internal communication strategy that outlines the goals, objectives, and tactics for communicating with employees. Use an email segmentation tool to break down audiences based on job roles, departments, or other criteria to ensure that information is targeted to the right audience. This will help to ensure that employees receive relevant information that is specific to their needs.
Involving Frontline Workers in Decision-Making Processes
Involving frontline workers in decision-making processes is important for creating a more engaged and empowered workforce. Empower frontline workers to make decisions and take ownership of their work through employee recognition campaigns and employee pulse surveys dedicated to frontline staff.
Follow in the Footsteps of Great Internal Communications Companies with ContactMonkey
The secret of companies with great internal communication isn't a massive budget and large teams. Companies both big and small made our list of organizations with great internal communications. What distinguishes these brands is their ability to establish a culture of communication, collaboration, and transparency throughout their organizations.
Learn why the brands you love trust ContactMonkey with all their internal communications needs. Be it analytics, segmentation, communications planning, or design, ContactMonkey's high-performance software has all the features you need to communicate better, share information more easily, and build trust and transparency.
Not convinced? See how it works for yourself. Set up your free trial of ContactMonkey today!