In our Monkey Business series, we sit down with internal comms pros, HR top-performers and email gurus to get the best tips and tricks to engage employees, fix your culture, and help you improve business performance.
Ryan McCarty is a organizational culture all-star. He is the former Director of Customer and Employee Relations at TCC, the largest Verizon Authorized Retailer in the U.S.
He is also the Founder of "Culture of Good," a corporate culture consultancy that is "passionate about helping other organizations unleash their souls and discover ways to connect every employee's and customer's purpose to a larger common cause".
After meeting him at the 2018 IABC World Conference, where he was a vibrant closing keynote speaker, we had the chance to chat with him about all things culture, engagement and doing well while doing some good. And no, this time we weren't dressed up in a monkey suit or serving ice cream.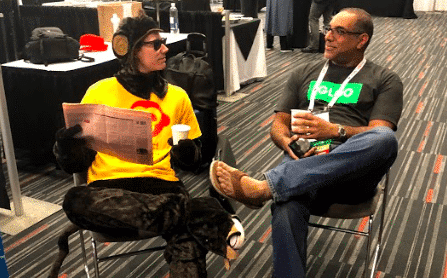 Without further ado, here's everything internal communicators need to know to create a culture of good – Monkey Business with Ryan McCarty. 
1) Culture is sometimes seen as an afterthought, or maybe a nice-to-have. Yet we both know culture and business go hand in hand. How does culture affect the bottomline?
The hard truth is that culture isn't something that a company has as a possession. Culture is who you are and that distinction really matters. An intentional culture is one that establishes trust with all stakeholders because it functions with them in mind.
Recruiting and retaining the right talent, building customer loyalty, and differentiating your business are all influenced by who you are…your culture. Leveraging what makes you unique pays dividends toward profitability and purpose-ability.
2) There seems to be a shift in how employees see company values and mission statements. We no longer work just for a paycheck. How has the workforce changed in the past decade in relation to values and shared beliefs?
With Millennials now making up the majority of the workforce there has been a noticeable shift in the expectation of "value sharing". Although making a paycheck still rules in terms of why the majority show up to work, the reason why most employees stay connected to their work transcends payday.
When I left non-profit work for corporate work 6 years ago it was obvious to me that many companies were missing the power of paying people with purpose. Values were listed on a poster hanging in the break room, but not written on the hearts of their employees.
Mission statements were slogans, yet rarely did they influence the day to day life of the business and its leadership. Imagine if values were those things we already do rather than those things we believe we should be doing!
Every generation in the workplace can get behind a company that shares their values and authentically operates the business through them.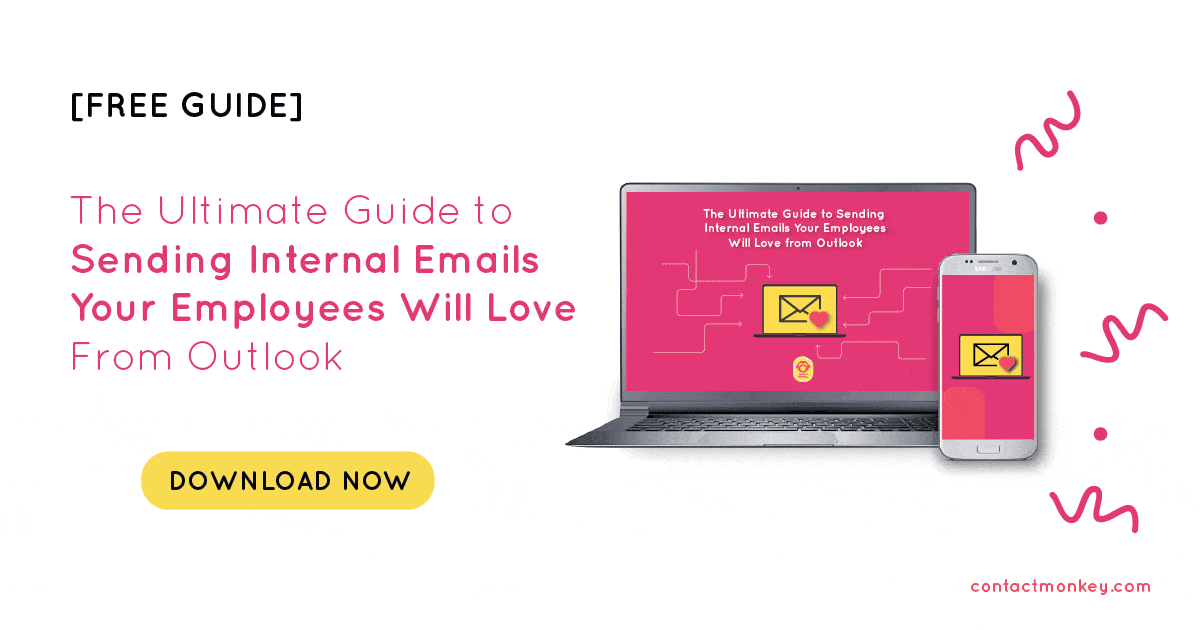 3) Does a choice have to be made between business performance and "doing good" in the world? Can you achieve both through culture?
Those companies that only care about profit seal their fate as they will eventually fade away becoming irrelevant and out of touch.
Doing good, if done for the right reasons, can profoundly impact business performance and in turn give the company greater resource to increase the good they do. It becomes a virtuous circle of success that becomes a win-win for both the business and those their good has a positive impact on.

Sharing your culture of good as part of your marketed story both internally and externally is the single most unique differentiator that makes you the business of choice for new and devoted customers.
If culture is who we are, then communications is our voice.
4) What's a company you admire in terms of culture and values

?

What can we learn from them? What are they 'doing good' that makes them stand out?
I'm extremely and unashamedly proud of TCC, one of Verizon's largest premium retailers. Admittedly it's like a parent being proud of their own child, TCC is where I started my Culture of Good movement and learned the difficulties and triumphs of building a culture that cares in authentic ways. TCC's entire business model is based on 5 promises:
To care

Drive the business

Connect

Inspire

Be authentic
Their approach to doing good is a 3-tiered approach in which they are doing Big Good (All employees, all at once), Our Good (Stores and departments), and My Good (Individual contribution) each quarter. Rather than a one-off event, they identified a cause (Local Community) that aligns with their core competency and have grown the culture by letting their employees bring their soul to work every day.
5) How can young startups make sure their culture is set in the right direction from the get go?
It's as easy as including and prioritizing culture in their strategic intent and business strategy. Culture and doing good go hand in hand with employee and customer experience.
I tell teams leading young startups all the time that you need to start your journey knowing what makes you special and stick with it. Why are you in business? Who do you want to be? What story are you wanting to write? What will your legacy be? Build that into your initiatives and watch how it supports all other facets of your growth.
6) Have you noticed any differences between corporate and startup culture? What should they learn from each other?
If both learned from each other then all business would have a kind of predictable agility. While most corporate settings can feel predictably stale, many startups can come across indeterminately unreliable. Having a predictable agility means an ability to swiftly respond to change, yet stable enough to accomplish long term objectives.
Corporate leaders can foster agility by having dream sessions that go beyond quarterly earning meetings, and start-ups can add a bit of predictability by choosing to say no to even great ideas that may pull them off course.
7) What's the relationship between company culture and internal comms? How do they influence each other?
The depth of our connection is determined by the depth of our communication. How well we tell our story and encourage our employees and customers to tell it with us either strengthens or weakens our culture.
If culture is who we are, then internal comms is our voice. In a world where it's easier to say things it in turn becomes harder to be heard. We raise our voice by telling our unique story that sets us apart in a way that gives people an invitation to get to know us; an offer to connect with us relationally and not just transactionally.
8) What role do internal comms pros have in employee engagement and driving culture?
As I mentioned, we connect through communication. A common language around culture, for example, the 5 promises at TCC, gives employees an opportunity to connect to culture in a tribal way. Culture building can result in skepticism and distrust without sincere intentionality by how it is communicated to employees.
If the words and actions of leadership don't align with the stated values and mission of the company, then it would be better for no values or mission to be defined. But when words and actions do align, then internal comms pros have the muscle to truly drive the culture where most employees are bought in and connected.
9) What would you like to see more often in internal comms? What would you do away with?
This depends somewhat on the size and scope of the organization. I would like to see more face to face connection being scaled throughout organizations. Not just scheduled meetings, but impromptu connections happening on a human level where more people feel cared for because they feel cared about. Communication shouldn't be seen as only what we say and how we say it, but also about how we listen and why we listen.
I don't know that I would do away with much, but I would definitely challenge communicators to answer to how they intend to pause their day to listen more even if it's for a few short minutes every couple hours.
10) Let's end with a fun one … What's the best or funniest internal email you've ever gotten?
It would have to be an email a few months prior to a Sales Rally in which I lead the creative committee. My idea was to get 8 employees who would be "wrestlers" in an actual ring for a Royal Rumble match to open up the Rally right before the CEO got on stage to speak. Here's essentially the email from the CEO to me when I sent him the idea:
"What the **** is wrong with you?"
He was kind of joking of course and went with the idea in spite of it being a bit far-fetched. The wrestling match ended up being amazing, he was pleased, and I didn't get fired…in spite of something being really wrong with me! ?
Key Takeaways (TL;DR)
You can't fake culture or take care of it by simple having a poster in the break room. Your culture is expressed through your everyday actions and communicated through internal comms.
Leveraging what makes you unique pays dividends towards profitability and purpose. Embrace your weirdness.
Internal comms is incredibly important. If culture is who we are, then communications is our voice. Raise your voice.
On that point, when words and actions align, employees are happy and engaged. Your internal comms shouldn't hide or sugarcoat but communicate the truth.
Use the tools at your disposal (*cough cough* like ContactMonkey 😉 ) but your humanity should come first — talk to your colleagues!
Let us know what you thought of our chat with Ryan! Tweet at us with #MonkeyBusiness!
If you wish to learn more, one of our fellow monkeys can set you up with a personalized demo ? ?