Podcasts, whether they're internal communication podcasts, comedy, news, or any other genre, are a great way to consume content.
Podcasts are free, allow you to be on-the-go, and are so unobtrusive that you can accomplish other things (working out, do the dishes, get ready to go to bed) while learning incredibly valuable information.
If you're here it's probably because you're trying to do exactly that: find new ways to get internal comms inspiration.
Sure, video tutorials, TED Talks and communications books are cool, but whether it's on your way to work or while cooking dinner, it'd be nice to keep learning about the world, and about ways to use internal comms to increase employee engagement.
A weekly podcast can help with that!
We've put together a list of the best internal communication podcasts, or rather, a list of the best podcasts for internal communications.
What that means is that the podcasts below will help you become a more well-rounded internal communications professional.
Some of the podcasts on our list cover ways to improve your company culture, creative ways to leverage social media, and how to bring remote workers together.
Let's get into it!
Improve your internal comms with ContactMonkey.
Start a free 14-day trial. No credit card is necessary.
Top 15 Internal Communication Podcasts
Whether you're looking for creative ways to communicate information to employees, want to understand the latest internal communications trends, or looking to build an internal comms strategy from scratch, these 20 podcasts have something for everyone.
1. Internal Comms Procast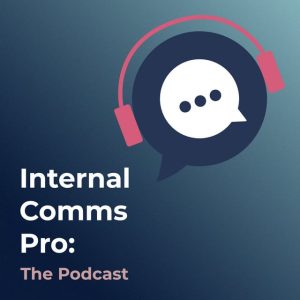 In a podcasting world where episodes keep getting longer, the people over at Internal Comms Procast knows that short and sweet is more efficient. Here's a description of the show from the hosts themselves:
"Throughout the first season of the Internal Comms Procast, we will show you how to elevate your position, improve your stats, and make your workplace a happier one. Sounds pretty good, right? We think so too."
Here's a trailer of the podcast and key episode highlights.
2. The Internal Communication Podcast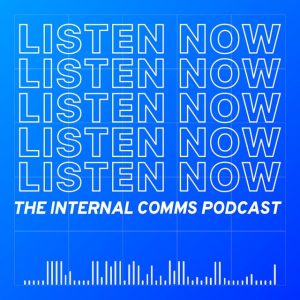 This is probably our favorite podcast on this list. The Internal Communications Podcast explores everything you need to know today as a professional in internal communications.
The best episode so far hosts IC expert Mike Klein. He examines the current state of internal communications, all based on his report titled "The present and future of Internal Communications".
"The present and future of Internal Communications" is a series of six qualitative research reports that analyze where Internal Communications is in 2021, and where it will go in the future.
In the episode below, the podcast explains how to effectively conduct an internal communications audit:
3. The Internal Comms Podcast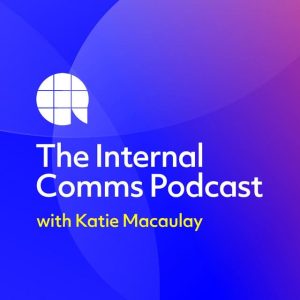 The focus of this awesome podcast hosted by Katie Macaulay is the fact that IC is going through a big shift, a revolution. In the past, IC was sometimes regarded as a "nice to have." Today, your internal communications can be the difference between success or failure. As they put it:
"At a time when your organization's products and services can seemingly be replicated at the touch of a button, the one thing that is hardest to copy – your organization's collective wisdom – is fast becoming its most important asset."
Here's a great episode with Mike Roe on effective leadership communications and conveying transparency and authenticity from the top:
4. Calm Edged Rebels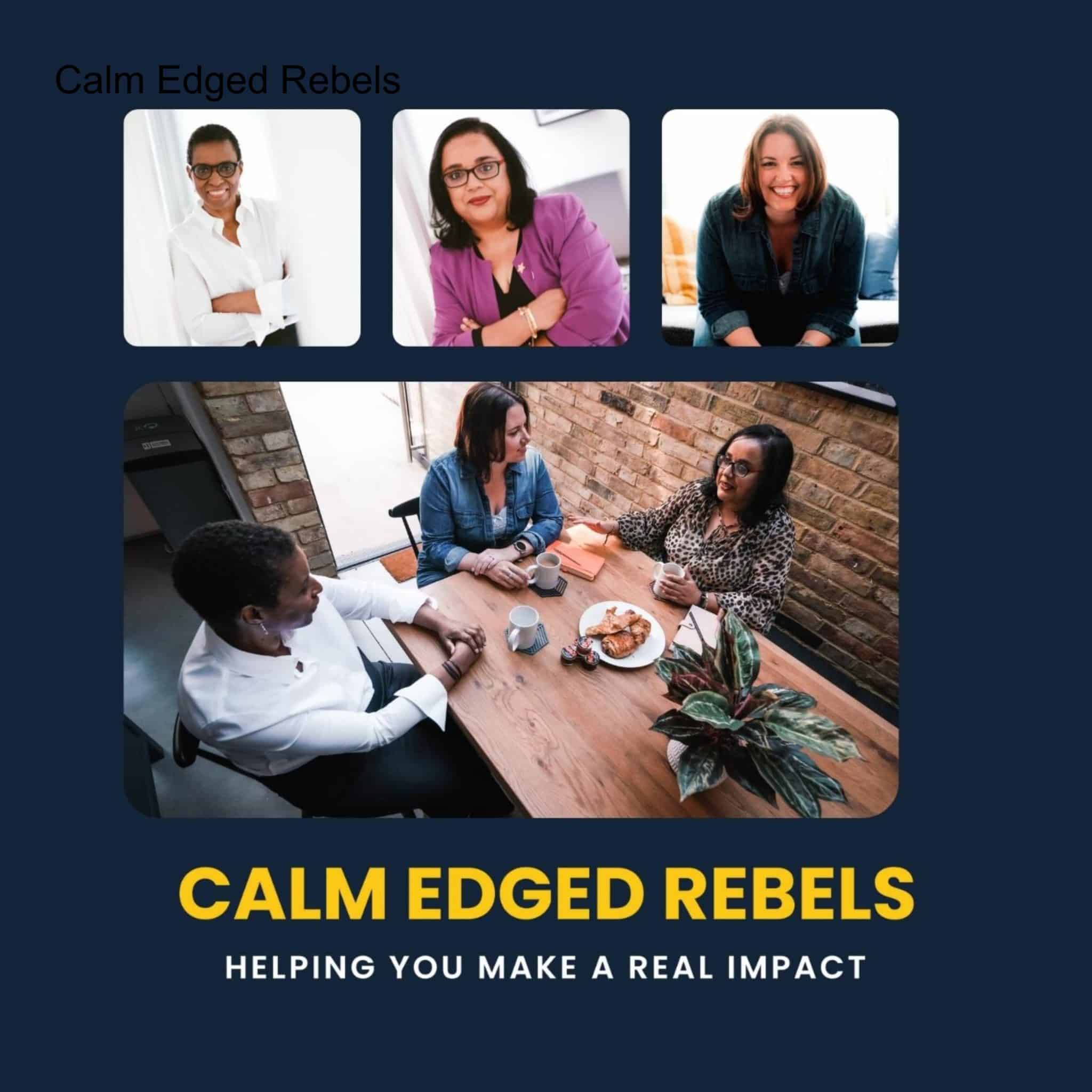 Hosted by a group of communications industry leaders, this podcast delves into various areas of the workplace where communicators can influence change.
At the end of each episode, listeners can expect to walk away with actionable tips on everything from effective leadership communications to employee productivity.
Here's an episode we love:
5. GovComms: The Future of Government Communication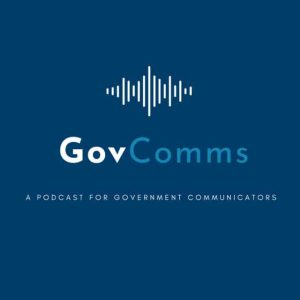 GovComms host and founder David Pembroke sits down with industry experts and innovators in the world of communications and government.
Although this podcast is focused on comms in the public sector, you can draw lessons that can be applied to any industry. Here's an episode:
6. Redesigning Wellness Podcast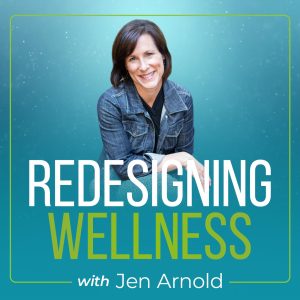 With the majority of our life spent at work, shouldn't we make it a place that helps employees thrive? That's the goal that the people at Redesigning Wellness want to help you reach. With weekly episodes, host Jen Arnold explores ways to turn organizations into places employees look forward to going to.
This episode explores ways to tackle employee burnout and increase job satisfaction:
7. HR Works Podcast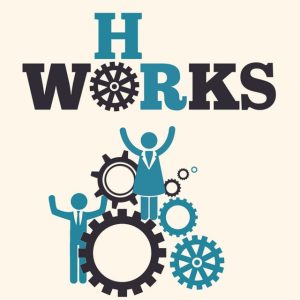 HR Works Podcast aims to provide "clear, relevant and actionable information" on topics that matter to HR and internal communications professionals through thorough and practical interviews with experts in the field.
What we like the most about this podcasts is the range of topics! From sensitive topics like mental health and suicide prevention, to more actionable ones like the power of AI, the HR Works podcast is a great resource.
This episode covers diversity and inclusion in the workplace:
8. Marketing School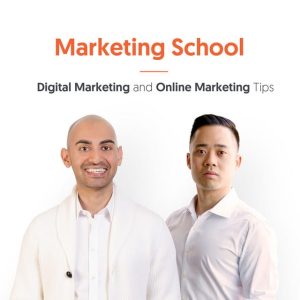 As an internal communicator and marketer, I love Marketing School. In short and practical episodes, hosts Neil Patel and Eric Siu help you improve your internal communications and storytelling skills.
Our favorite thing about this podcast is that there's no fluff! As they put it, "Marketing School brings you 10 minutes of actionable marketing advice every single day. Get the right tips to take your business to the next level and get to work right away."
9. The Smart Communications Podcast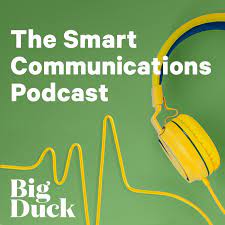 The Smart Communications Podcast is a useful resource for all nonprofit leaders looking to boost their communications chops on the go. Although aimed at people in the nonprofit industry, a lot of the advice is applicable to internal communications as well!
Recent episodes covered ways to "get your new brand to stick" and the ingredients of great internal storytelling.
10. The CSuite Podcast – A Internal Communication Podcast to Influence the C-Suite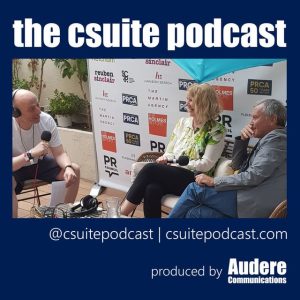 One of the main challenges for internal communicators is finding a way to influence the CSuite. Internal communications pros want to get a seat at the table and get internal communications budget approval for IC campaigns. Although this podcast is focused on the CSuite, it's important for internal communicators to be aware of what's in their executives' minds so this podcast is a must-listen.
Here's an episode that touches on the role of strategic internal communications from the POV of executives:
11. Inside PR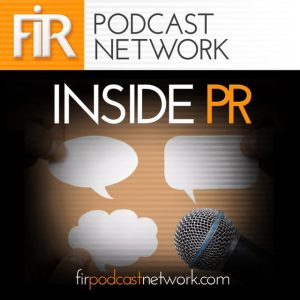 Inside PR is one of the most thorough podcasts I've ever listened to. Hosted by Gini Dietrich, Joseph Thornley, and Martin Waxman, the show covers topics that can be incredibly important for internal communications professionals, such as crisis communication and using social media to drive engagement.
We can't recommend it enough.
12. Marketing Over Coffee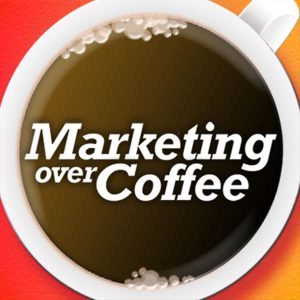 As we've said before, in order to become a successful internal communicator, you need to think like a marketer and use all the tools at your disposal to get your employees' attention!
Marketing Over Coffee helps you accomplish exactly that. The episodes cover both classic and new communication strategies, showing you how to use modern technology to accomplish your comms goals! Hosted by John J. Wall and Christopher S. Penn, the show is published every Thursday morning.
Here's an episode with Simon Sinek:
13. Face Forward, The Inspiring Change Podcast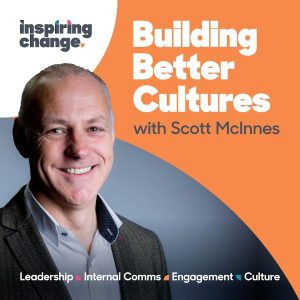 In the Face Forward, the Inspiring Change Podcast host Scott McInnes offers a platform he chats with industry leaders about their views on internal comms, employee engagement, change management and how leaders can influence organizations via effective leadership communications.
In the episode below he sits down with author and coach Dr. Nick Morgan to discuss how to connect with people in the virtual world.
"As the use of smartphones, teleconference, video conference and email continues to explode in business, Nick explores the impact that's having on the quality and impact of our communications," Scott explains.
14. HCI's Nine-to-Thrive HR Podcast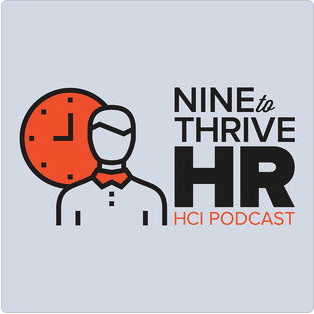 This awesome podcast by the Human Capital Institute helps you solve your human capital issues in under 15 minutes per episode!
HR practitioners from Fortune 1000 companies are joined by thought-leaders, authors, and academics. They cover everything from talent acquisition and analytics to engagement, retention, and development.
15. Be a Bigger Fish, By Peppermint Fish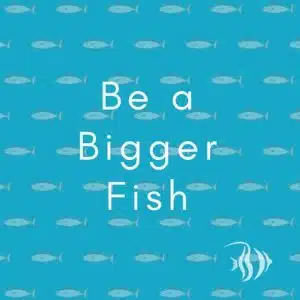 This podcast explores the power of podcasting to grow your business.
Be a Bigger Fish host, Debbie Aurelius, interviews business leaders who've taken to podcasting to grow their business or connect with their ideal listeners.
Be a Bigger Fish also has many episodes that explore the future of internal communications. Here's one of our favorite episodes:
16. Comms Minute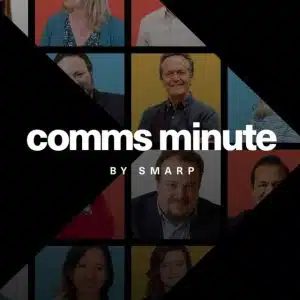 This internal communications podcast by Smarp features a lineup of industry experts.
Discussion flows around everything from new internal comms technology to enterprise communications.
But the podcast also goes beyond internal comms tips and tricks. It explores internal comms on an international scale, career opportunities for internal comms professionals, and a lot more.
17. Engaging Internal Comms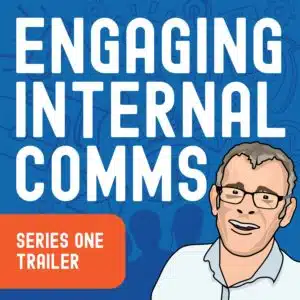 Host Craig Smith breaks through the fluff to give audiences practical, down-to-earth, tips for internal communications and employee engagement.
Every Tuesday, Smith speaks to industry leaders about their experiences and suggestions.
When it comes to real-world advice, this is among the best podcasts for internal communications. Topics covered include how to create a strong employer brand, using stories to illustrate company values, and engaging offline workers.
18. Candid Comms Podcast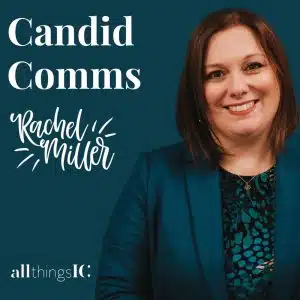 This internal communications podcast is hosted by international comms consultant, Rachel Miller.
Miller provides internal comms professionals with advice and guidance based on the latest trends in communications.
The podcast airs weekly with topics ranging from how to communicate to a hybrid workforce to planning your IC channels.
19. Internal Comms Talk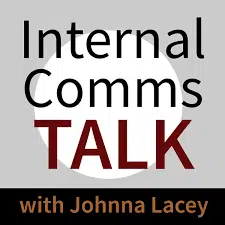 This results-focused internal communications podcast explores solutions for your biggest internal comms challenges.
Discussions focus on thoughtfully connecting three key players—employees, leaders, and the organization—in a cohesive way.
The goal: to help internal comms professionals bring back the human element into the workplace and use communications to improve relationships.
20. The Circle of Fellows – An Internal Communication Podcast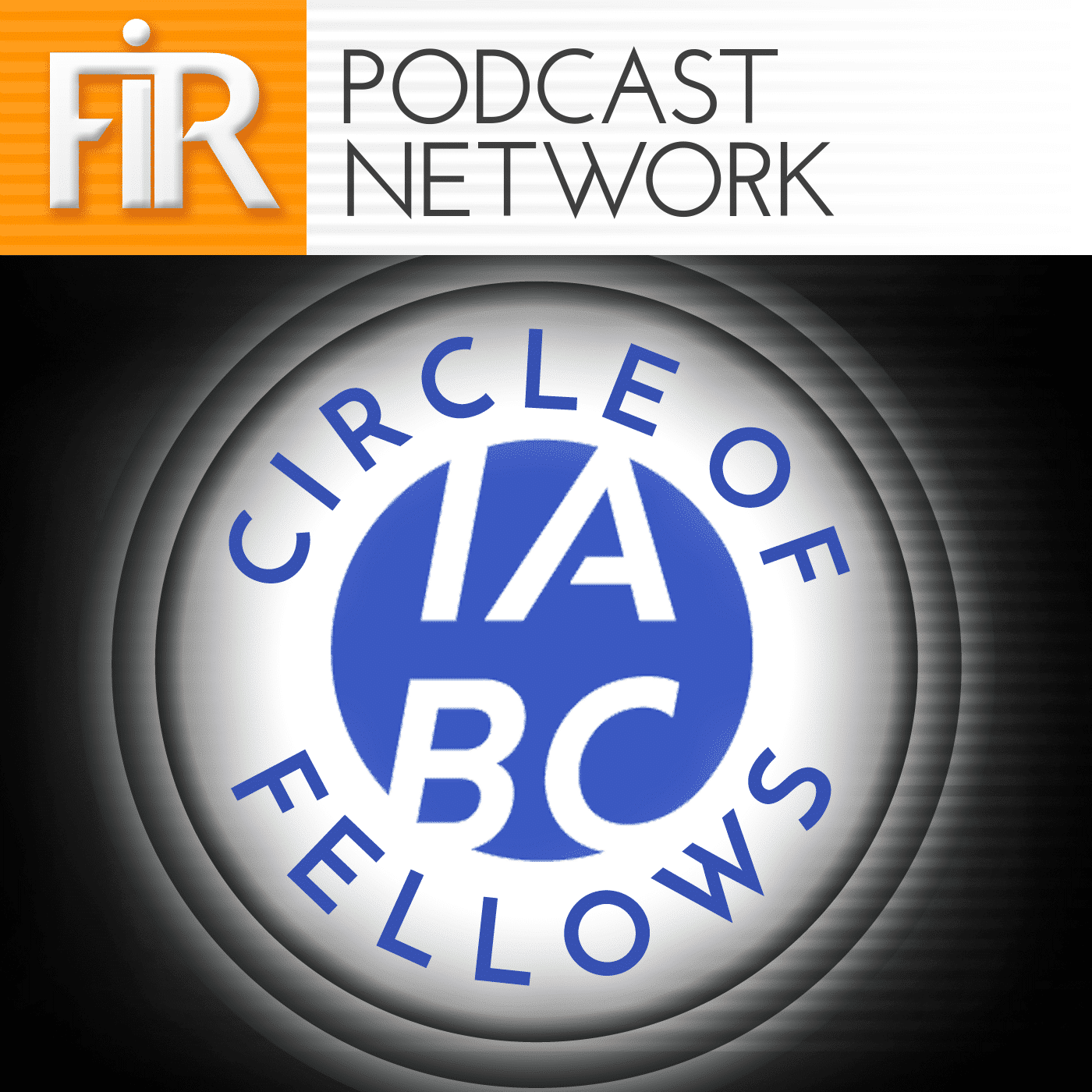 In this podcast from the FIR Podcast Network, IABC experts sit down to discuss important topics that concern communicators in different industries.
In a recent episode four IABC fellows — Priya Bates, Todd Hattori, Jim Shaffer, and Brad Whitworth — joined host Shel Holtz for a conversation about the role in promoting diversity and inclusion for a discussion about how to evaluate diversity and inclusiveness and hear about internal communications best practices in language and visual representation.
Do You Listen to Any Other Internal Communication Podcasts?
It's hard to list all of the internal communication podcasts that could help you become a successful internal communicator. But hopefully, we listed some you hadn't heard of. Let us know your thoughts in the comments below!
Looking for more internal communications resources?
Check out ContactMonkey's Resources section, which features free downloadable content like our internal communications calendar or customer stories. You can also stay up to speed with the latest internal comms news and trends by tuning in to our favourite internal communications blogs.