Finding compelling communication books to add to your fall reading list ain't no easy task!
In this blog, we've listed 10 of the best internal communications books to help you improve employee engagement within your organization.
Whether you're analyzing email analytics or comparing internal communications tools, we've got some really useful books to help you improve your business communications. Each book offers a unique perspective that will help you build your company's work culture, engage employees and up your internal comms game!
Try a modern internal communications tool.
Start a 14-day trial. No credit card is necessary. Zero risk.
Examining Epic Internal Communications Books for Your Reading List
We've collected our favourite internal communications books for improving your business. We guarantee that whatever book you choose will be filled with great ideas to beef up your internal communications.
1. Influential Internal Communication: Streamline Your Corporate Communication to Drive Efficiency and Engagement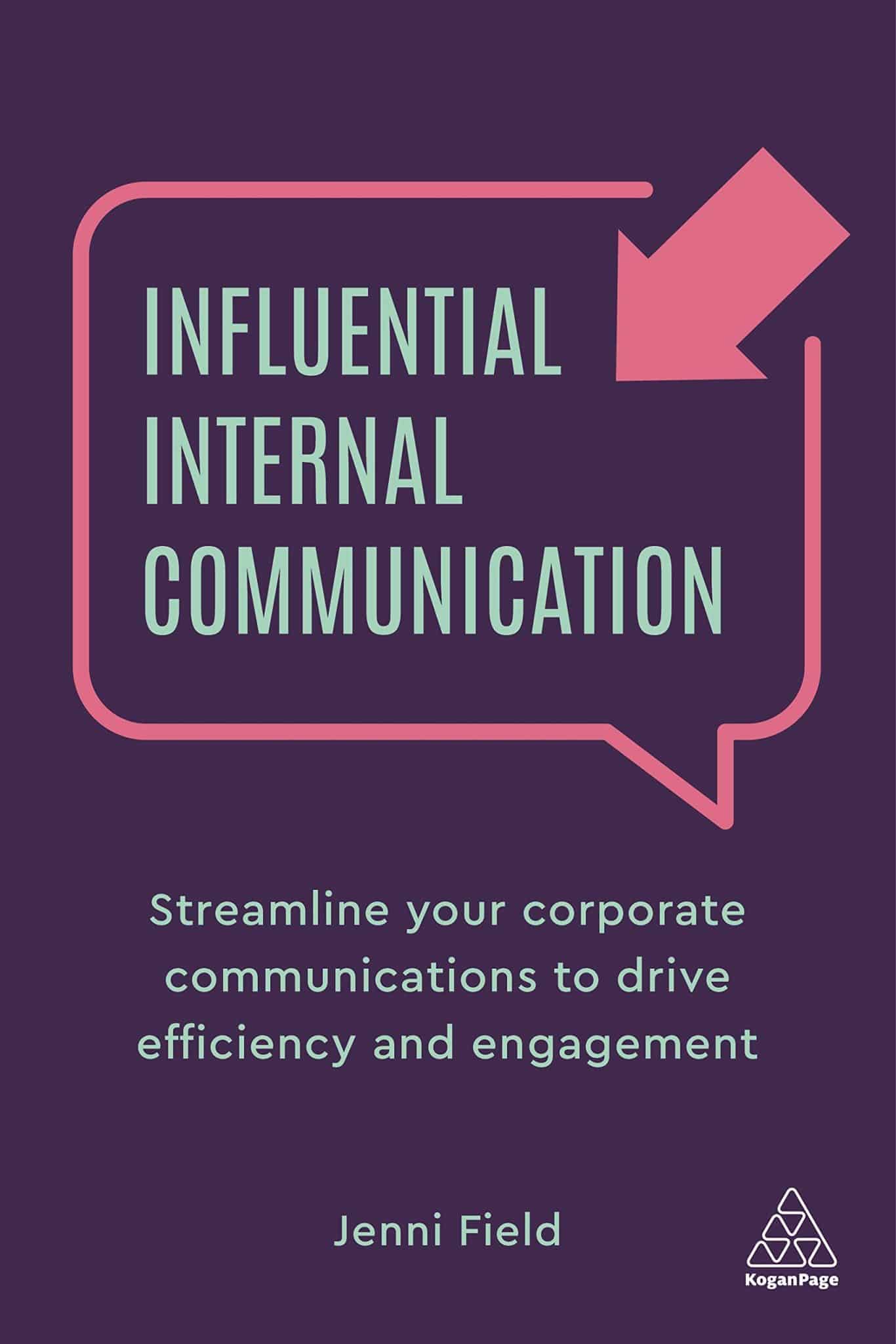 From renowned business communications strategist Jenni Field, Influential Internal Communication presents a practical methodology for improving productivity, morale, and engagement via internal communications.
Many organizations lack an internal communications plan, or even overlook the importance of their internal communications entirely, Field's book provides a clear-eyed analysis of the value of internal communications, and provides expert advice to help make internal communications a priority for your business.
Featuring insights from internal communications experts like Simon Sinek and Brené Brown, Influential Internal Communications is an excellent resource for any internal communicator trying to make an impact at their organization.
2. Start with Why: How Great Leaders Inspire Everyone to Take Action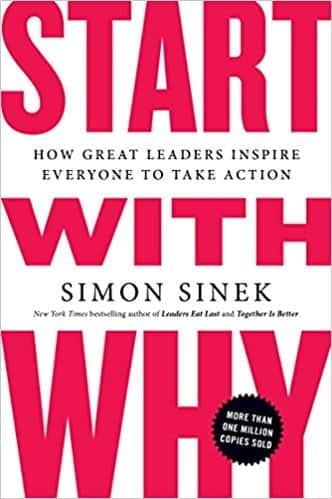 Start With Why is often found on lists citing top communication books and on internal communications blogs.
This one is a favourite among internal comms pros as most have seen Simon Sinek's infamous TED Talk inspiring great leaders to take action.
With this groundbreaking book, Simon Sinek kick-started a movement inspiring people to find their why and rejuvenate their careers.
It's a great read for those organizations struggling to figure out what their why is and how to communicate that effectively to their employees.
Companies need to lead with purpose and ensure their employees are aware of that purpose so that they feel like they're a part of a larger goal or vision.
If you've ever wondered how some companies are more successful and leave an impact while others flounder, you need to read this!
3. Internal Communications: A Manual for Practitioners
Internal Communications: A Manual for Practitioners by Liam FitzPatrick and Klavs Valskov is jam-packed with advice, case studies and practical tools on how to create effective internal comms in your organization.
The book takes a deep dive into what good internal communication looks like and offers a clear step-by-step action plan on how to go about creating a stellar internal communications strategy.
The writers themselves have years of experience within both the private and public sectors and they cover many significant topics within internal comms in great detail.
From discussing which communication channels to use, how to work with senior leadership to drive change within an organization, the writers effectively cover it all!
This would be a great addition to your library of epic communication books!
4. Successful Employee Communications: A Practitioner's Guide to Tools, Models and Best Practice for Internal Communication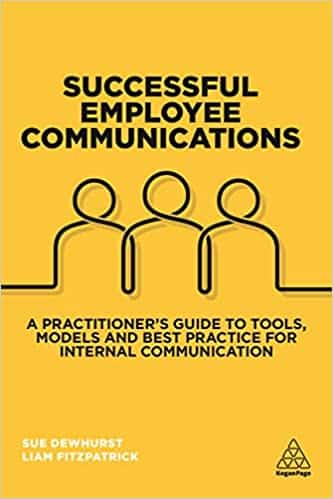 Sue Dewhurst and Liam Fitzpatrick's Successful Employee Communications presents a useful reference to bolster your internal and employee communuication knowledge. Similar to Field's book, Dewhurst and Fitzpatrick emphasizes the real value of taking your internal communications seriously.
This book covers numerous internal communications resources, including case studies and expert stories to illustrate why contemporary internal communications strategies are what they are today. Using their combined experience, Dewhurst and Fitzpatrick help their readers form realistic goals for their internal communications and discuss strategies to reach these goals.
If you're looking for a practical and easy-to-follow approach to all things internal communications, we cannot recommend this book enough!
5. The Purpose Revolution: How Leaders Create Engagement and Competitive Advantage in an Age of Social Good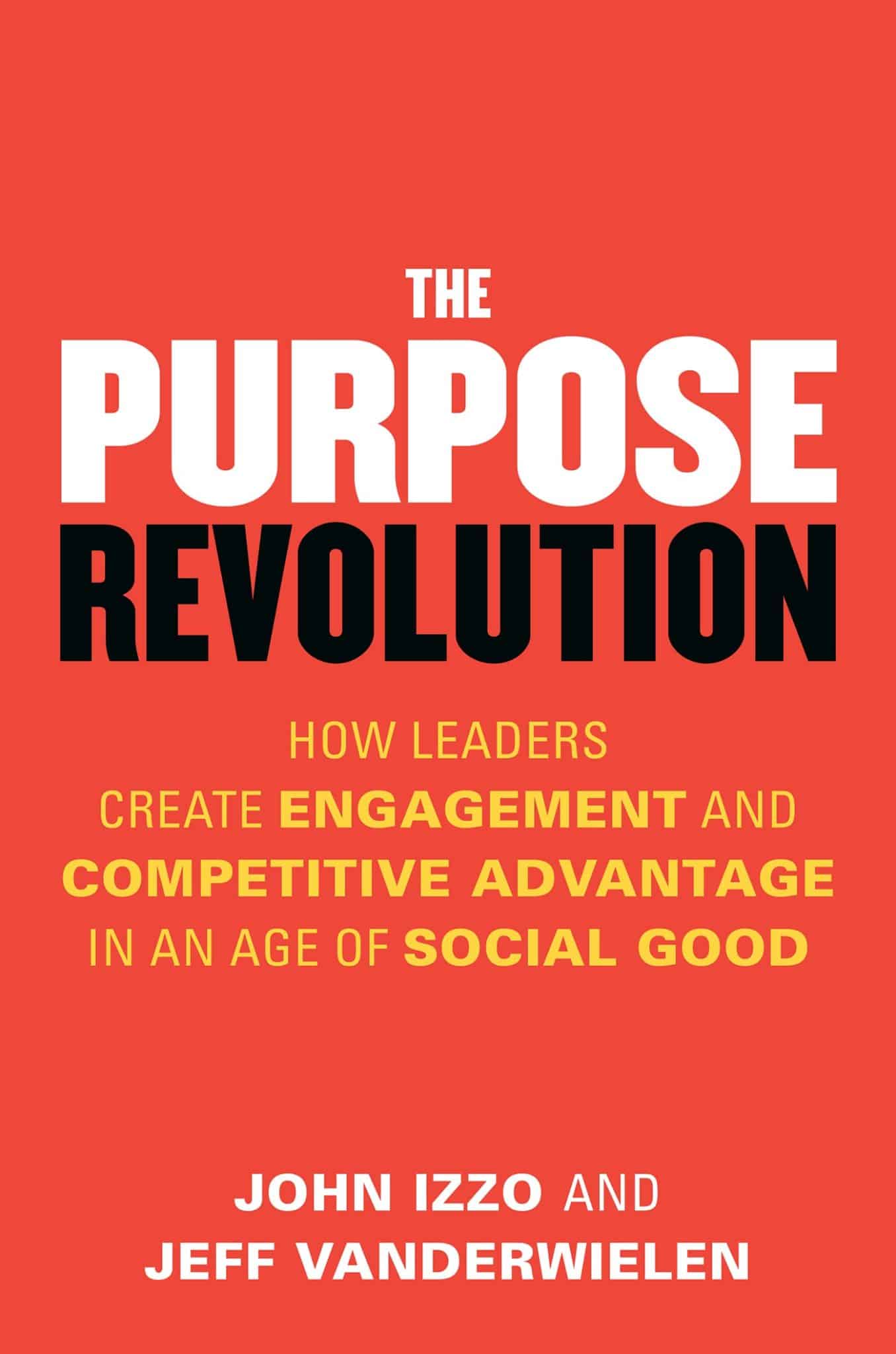 The Purpose Revolution by Dr. John Izzo and Jeff Vanderwielen is a great addition to your fall reading list of brilliant communication books.
While internal comms pros understand the importance of helping to create an organizational culture driven by purpose, many of them struggle with figuring out how to do so.
Authors Jeff Izzo and Jeff Vanderwielen tackle this problem head on. The Purpose Revolution leaves you feeling motivated and inspired to work in an organization that prioritizes its purpose above everything else.
The book demonstrates how leaders and organizations can bring about change within their corporate culture in order to succeed within this purpose driven era.
The authors provide concrete examples on how to lead with purpose and thus attract the world's best talent, customers and suppliers.
This book is timely as more and more people are striving to work for organizations that make a difference or create an impact.
The Purpose Revolution is the perfect fit for those looking to implement effective change and create a culture driven by purpose and impact. This is another gem to add to your library of internal communication books.
6. The ONE Thing: The Surprisingly Simple Truth Behind Extraordinary Results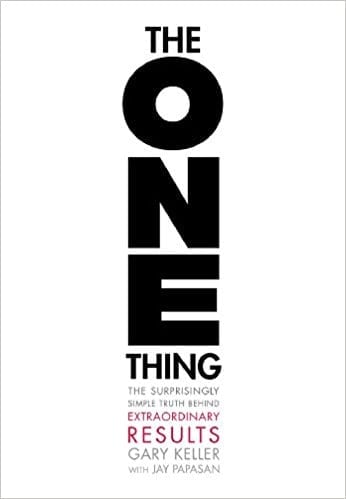 The One Thing by Gary Keller and Jay Papasan teaches you to narrow down your focus in world where everything seems urgent.
According to the authors, if you want to truly focus on success, you need to closely concentrate on one big thing. You need to ask yourself: what's the one big thing I can achieve that will make everything else easier for me to accomplish?
The One Thing draws ideas from concepts such as the domino effect to convince readers that everything you do has a bigger impact than you think.
This book helps you figure out how to prioritize and focus on building upon the one big thing that matters the most and cut out all external noise. In other words, the book teaches you to think "less is more."
What's the one thing that matters to you and how will it help you achieve some of your lesser goals?
If you want the answer to that question, make sure to buy this book to add to your list of must-have communication books for 2020!
7. Deep Work: Rules for Focused Success in a Distracted World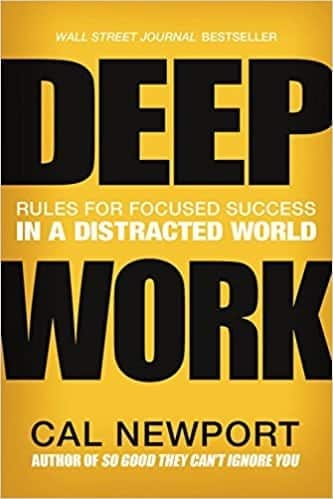 We're living in an era of disruption and distraction, making it harder for us to create meaningful work and produce results.
After all, you can only truly produce magnificent results if you're working on things that matter to you.
But how do you figure out what matters in an age of distraction?
Author and professor, Cal Newport tells you how to find meaningful work in Deep Work.
He presents his four rules for transforming your work ethic, indulging in deep and meaningful work and cultivating good habits.
If you want concrete examples to create a plan on how to avoid being sucked into all the distractions that permeate our lives, definitely add this book to your list of internal communication books to read this fall.
8. Big Magic: Creative Living Beyond Fear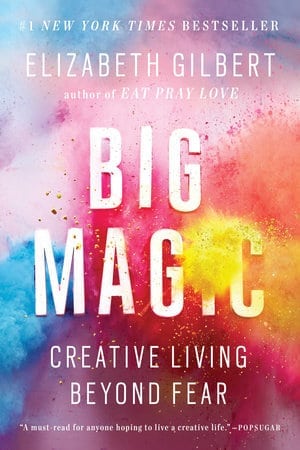 As internal comms professionals, you need to learn how to strike a balance between strategic thinking and creative execution.
Many internal communications professionals often forget their jobs entail an enormous amount of creative thinking.
If you're feeling like you need a burst of creative energy, grab on to Big Magic by Elizabeth Gilbert. The author shares her own thought-process for approaching creativity and inspiration.
She gives insights into approaching the work that we fear as well as the work that we love, giving advice on what kinds of attitudes and habits we need to embrace and hone for ultimate creative success.
Gilbert's conversational style of writing and hilarious anecdotes make this one a delightful read!
A truly magical addition to your library of compelling internal communications books.
Bypass email-sending limits of Outlook and Gmail.
Send all of your internal emails within ContactMonkey.
Made to Stick by Chip Heath and Dan Heath is a great one for all internal comms looking for engaging and effective communication books for 2020.
Whatever it is you do in your life, the success of your ideas depends upon how effectively you communicate them to your audience.
In Made to Stick, the authors look at what makes certain messages stick while others fall flat.
Whether you're creating an internal communications video, crafting your next employee newsletter or working on a presentation, this book will tell you how to communicate your ideas with clarity and how to make them truly resonate with your audience.
Packed with practical examples and insights, this book delves into the art of effective internal storytelling. The authors outline six principles that lead to successful implementation of an idea.
By practicing and cultivating these principles into your work life, you'll be able to communicate effectively and ensure your messages stick with your audience and leave a lasting impact!
10. Crushing It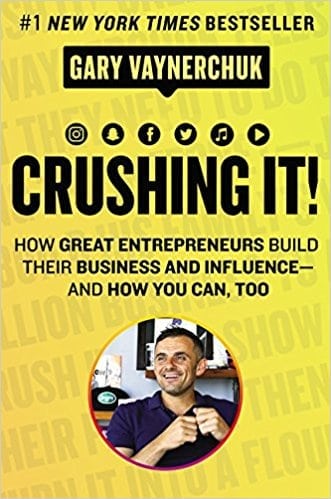 Crushing It by Gary Vaynerchuk is an essential item to add to your reading list of epic communication books.
Although geared mostly towards marketers or those looking to build their personal brands, there are important lessons in this one that can be applied by internal comms professionals.
If you're looking to build your company's internal brand, Vaynerchuk offers some invaluable tips on how to effectively deploy social media channels to establish your brand's persona.
He delves deep into the main platforms, such as Facebook and Instagram, but also explores some lesser known platforms to help you achieve your goals.
The vivid examples are designed to inspire you to take action and start building out your own brand.
If you're not crushing it yet on social media, make sure to read this book to gain some inspiration and motivation on how to start building up your company's internal brand on social media!
11. Remote Work Revolution: Succeeding from Anywhere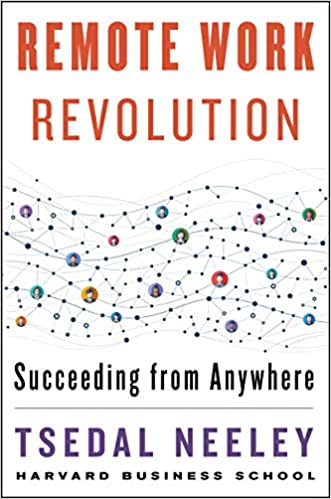 Since the start of the COVID-19 pandemic, the landscape of work has change for many workers around the world. New health and safety requirements made remote working from home a new normal for countless businesses.
Tsedal Neeley's Remote Work Revolution book explores how businesses have adapted to this new work environment, featuring analysis of current strategies and remote team communication challenges facing businesses who have adopted remote work permanently. Neeley suggests different strategies for ensuring your remote employees stay happy and productive, and offers practical advice that you can easily apply to your business.
If you business has a remote or hybrid workforce, this book is for you.
If you want to up your internal comms game, you may want to consider tracking your employee emails with our handy employee engagement tool for Outlook and Gmail. Book a free demo to see ContactMonkey in action: