In the past year, remote work has become the norm. Businesses must be prepared to adapt to disruption and uncertainty, and that means nailing remote team communication.
A return to all in-office working is far from a given. In fact, ninety-nine percent of remote workers are hoping to continue working from home regardless of the circumstances.
Remote work has magnified internal communications challenges and the difficulties of maintaining high team productivity. A lack of daily physical interaction can create a lack of belonging and reduce employee engagement for remote workers.
Learn the warning signs of poor remote team communication and employ simple remote team communications strategies to confront problems in your organization.
Eight Signs of Poor Remote Team Communication
One of the challenges your business may face is that of how to communicate with remote teams. You may think your company has good communication, but , 8 out of 10 employees rate their own businesses' communication as average or below.
To maintain effective communication, companies need to know what signs indicate poor communication and what communications best practices for remote teams can address them.
1. Too many meetings
Not every question, change, or issue should require a meeting; how will anyone ever have time to actually complete an assignment or sell products? If you find you can only get your point across with a full-on meeting, it's a sign that your other remote communication channels aren't working as they should.
Your business should employ larger, all-encompassing meetings to establish the goings-on for the workweek, and one-to-one meetings for tracking tasks and accountability.
Companies like Mitel can provide meeting solutions for your business. And meetings of the kind described above are an effective tool for facilitating communication between teams and management.
Other meetings should be short and to the point. Make sure team members know when a meeting is optional or not, and never call a meeting when an email or IM will do.
Keeping the number of meetings under control allows employees to prioritize work tasks whenever possible. With ContactMonkey, it's easy to collect employee feedback from your current communications. You can ask your team if they think they're currently attending too many meetings, and other workplace experience questions.
2. Poor meeting structure
Perhaps your company suffers from the quality of meetings rather than the quantity. When meetings have a poor structure, they become disorganized.
If a meeting is tough to follow, teams can lose interest and miss out on important information. Missed information can create confusion, questions, and you guessed it…more meetings!
To remedy this, make sure to send out meeting agendas before a meeting and follow-up notes afterwards via email to all attendees. Agendas should detail anything an attendees is expected to contribute. Follow-ups, meanwhile, should have clear action items so your team knows what to do next.
You can even use personalization via merge fields to increase open-rates and make sure the crucial info is read by everyone on your team. When everyone's seen the agenda ahead of time, it's easier for employees to follow the meeting, make valuable contributions, and save time asking questions they should already know the answers to.
3. No form of regular communication
Meetings are effective. But there's no one-size-fits-all solution! You must still establish a form of regular communication. To avoid too many meetings, you may not want daily standups, and that's fine. But ensure you have some form of regular check-in to take their place.
You might choose to organize daily chats through email or group messaging services to get quick status updates and root out any issues. If so, you can create and track that e-communication with ContactMonkey.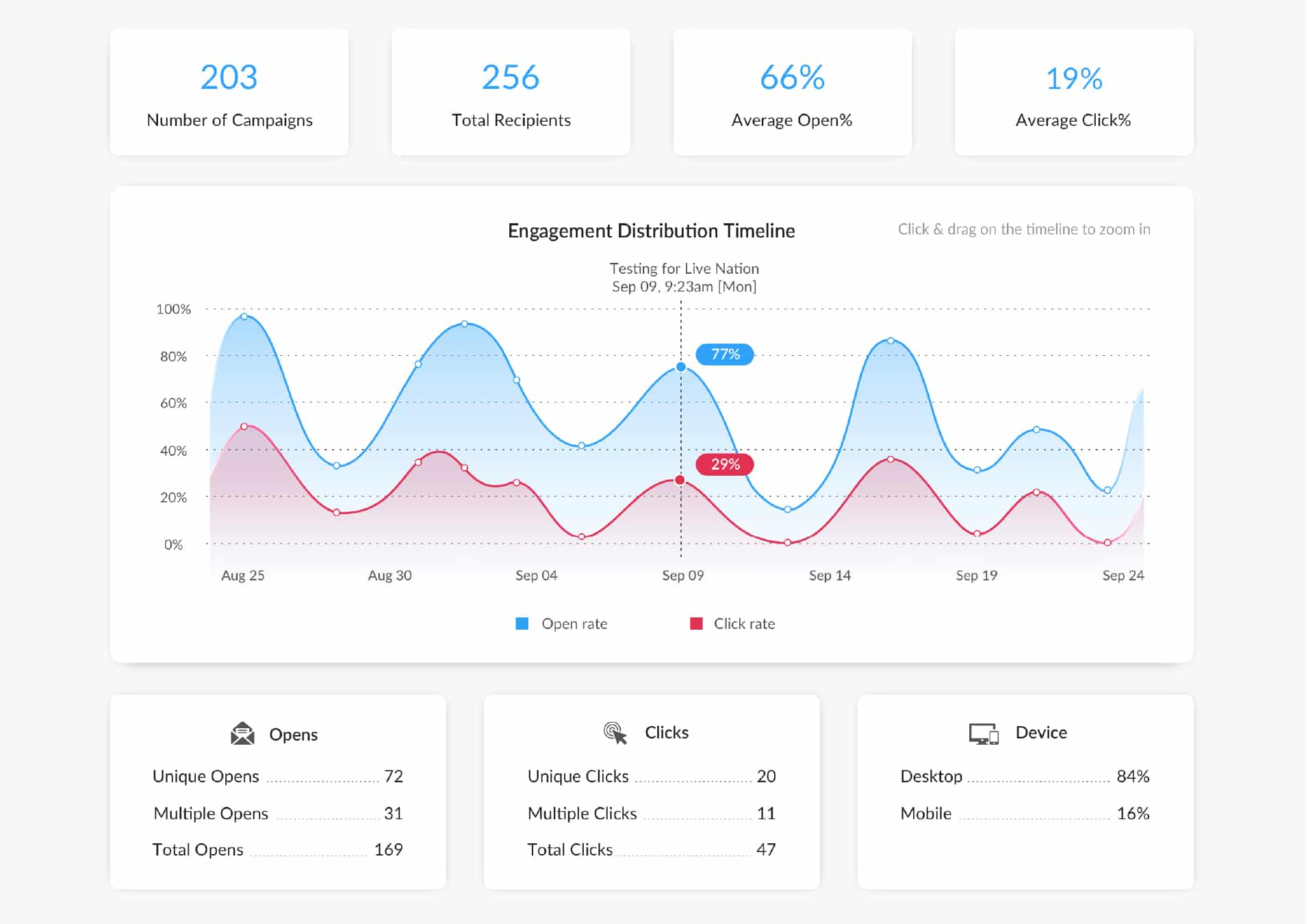 Doing so will help you to identify what content is resonating with your employees and create a culture where you can touch base painlessly. Keep regular contact brief, but also make sure such contact is expected (and tracked).
href="https://cta-redirect.hubspot.com/cta/redirect/6282300/cd1f6c72-2506-4e9d-b407-9ec2f47bb2f1″ >

4. Communication channel norms aren't established
Your business needs to dictate favored remote team communications tools and tactics. If you don't, you can experience poor or almost zero team communication.
Team members may be unaware of the best channel by which to ask management a question or collaborate with a teammate. Do they contact managers on the internet phone service or via email? In these situations, they may just forego communication completely.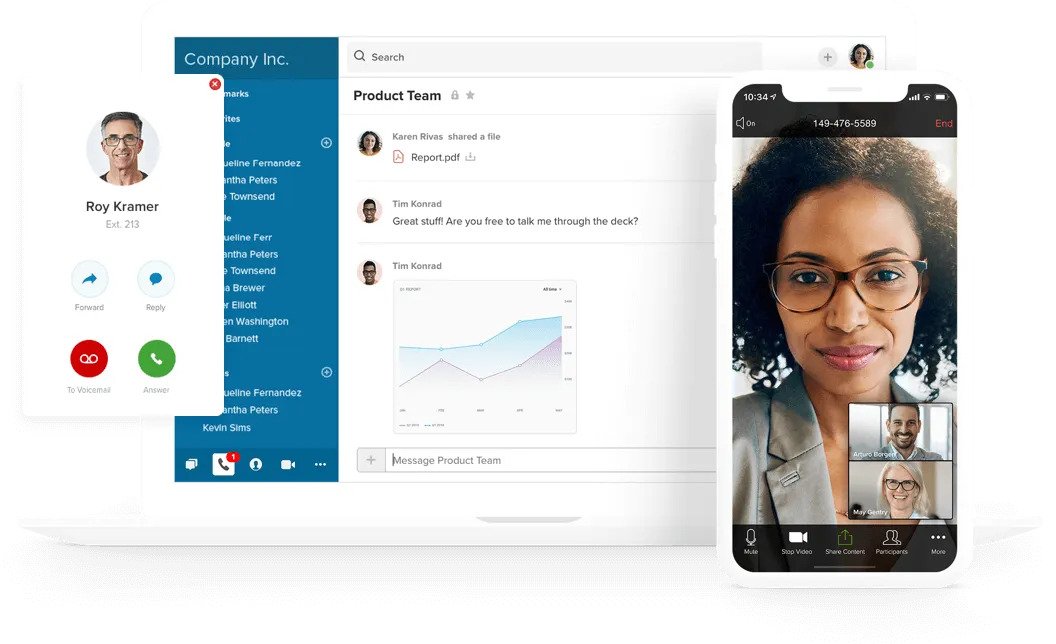 Set up channels of communication and mobile device management (MDM) and explain how and when to use these. The benefits of MDM will afford all staff full functionality with correct and up-to-date apps and platforms.
Emails, video conferencing, and messaging can all have their place in establishing effective communication. That being said, you should guide your team to use these tools for their benefit and not their distraction.
And nothing is more likely to be ignored or confused than a notification sent across multiple channels. Employees won't know which channel to reply with or which specific form of communication to use in the future.
Give different departments, like the software dev team, their own channel for internal communications. But also make sure you have company-wide and inter-departmental channels available.
5. A lack of collaboration
Communication channels can help management guide, track, and give feedback to the rest of the team. But your business may find that remote team members are still withdrawn. In a physical workplace, communication and collaboration come naturally. With remote teams, it takes more effort to foster collaboration.
Give your team the right tools to make collaboration just as easy and natural as in the workplace. Establish a team chat messaging channel. Give them a platform for document sharing, screen sharing, and other collaboration tools. When remote team members have one unified space for communication it makes collaboration simpler and saves time being wasted searching for apps or switching between them.
6. Too much communication
No one likes to be micromanaged. And when it comes to remote employees, it can be hard for management to let go.
Effective leadership communication helps to solve problems, and give feedback. This must be balanced differently for remote workers who need contact but also to feel trusted.
Make sure to use the proper channels for communicating important and less pressing information.
How does that relate to remote team communication? Here's an example. Say you emailed a remote team member asking them to take on an urgent task they'd be perfect for. After an hour of no response, you reach out to your second choice to get the job done.
You might find, though, that had you sent an IM to your first choice, they'd have got it straight away. Create some quick pulse surveys and employee engagement survey questions for your employees to find out how best to communicate with staff in creative and engaging ways.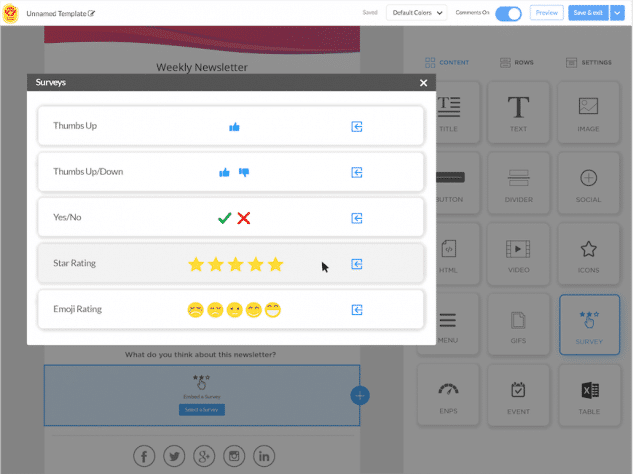 7. A lack of camaraderie and appreciation
While remote employees benefit from greater flexibility, they can lose out on the daily interaction they'd receive going into an office. This can lead employees to feel undervalued and think that their work goes unnoticed.
Your company can help employees feel part of a living and breathing community by adding a human touch:
Establish appreciation email threads for team members.

Create group messaging where the team can congratulate each other and celebrate wins together.

Take a few minutes during a video conference to give the team the floor and for other members to give thanks.
Before you know it, your employees will find it easy to show appreciation daily. A happier team will be more open and willing to ask for help and assist one another.
8. High employee turnover
Poor communication can contribute to a high rate of employee turnover. When a team member feels undervalued and lacks trust in leadership, you might as well write the resignation email yourself!
Establishing effective communication channels is the first step. Your managers need to set an example with proper onboarding of team members. Projects, task assignments, and expectations must be guided with clear communication. A project management tool will help with team member transparency and allow for status updates.
Use a platform that enables two-way conversations and lets you:
With poor communication and distrust, employees will hesitate to voice their concerns. Managers must encourage and reward those who ask for help. And this includes communicating when they need to take some time off!
href="https://cta-redirect.hubspot.com/cta/redirect/6282300/3413060d-bdaf-465d-9611-6ea7311c3a44″ >

Spot The Signs of Struggle And Boost Your Remote Team Communication
If your remote teams are suffering from poor communication, it's not too late to make an improvement. So here's your checklist of communications best practices for remote teams:
Establish policies that encourage two-way channels of communication.

Make sure your leadership sets a good example by using those channels purposefully.

Use the right tools for collaboration.

Give your employees an easy way to feel part of the team.
With better communication, your remote teams will get more done in less time. And management will be able to better understand the ROI of employee engagement. And make sure you consistently measure employee engagement to ensure your remote team communication strategy is succeeding.

Learn how to use an internal communications software to let your remote teams flourish. Book a free demo to overcome your remote team struggles with ContactMonkey: