Our new email template builder enables you to choose from and edit dozens of beautiful templates — or make your own using easy-to-use drag and drop content blocks. The ContactMonkey Email Template Builder coupled with your Outlook Mail Merge tool truly gives you the best of both worlds: the power of the cloud without having to leave Outlook to send and track beautiful, responsive internal emails.
Over 100,000+ happy users–spanning from companies of all sizes, industries, and locations–use ContactMonkey everyday to leverage the power of email communications, powerful analytics and beautiful templates to increase employee engagement and improve business outcomes.
A few months ago, we introduced Outlook Mail Merge in Office 365, a powerful way to give users the ability to email thousands of employees (using their own distribution lists) right from Outlook, while tracking email opens, link clicks, and subject lines.
Part of that update also included the ability to upload HTML templates within Outlook and send them to their distribution lists (or CSVs) using the power of the cloud in Office 365. Our users loved the ability to send beautiful responsive emails that rendered properly in all email providers, including Outlook–one of the most widely used email ESPs (email service provider) in the world.

Over the past few months we've been gathering feedback from our internal communications customers and, using their input, we've created a sleek email template builder to help them make the most out of a tool they already love.
The ContactMonkey Email Template Builder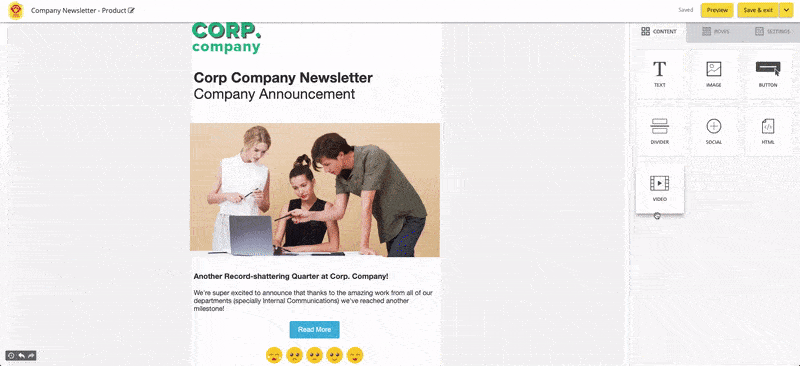 Today, we're introducing another powerful feature to help internal communicators send and customize emails that actually get read and interacted with, all from Outlook.
With the brand new ContactMonkey Email Template Builder—which you can access from the ContactMonkey menu within Outlook— users can choose from dozens of templates and edit them with easy-to-use drag and drop tools.
What's even better, you can also save your templates under your  "My Templates" section of the tool, so you can continue using your favourite personalized templates.
Giving Communicators the Power of Email Design
This new functionality we've added to the ContactMonkey Internal Comms Tool will make creating beautiful internal emails simpler, more fun and more effective. Here's what you'll see:

Choose Template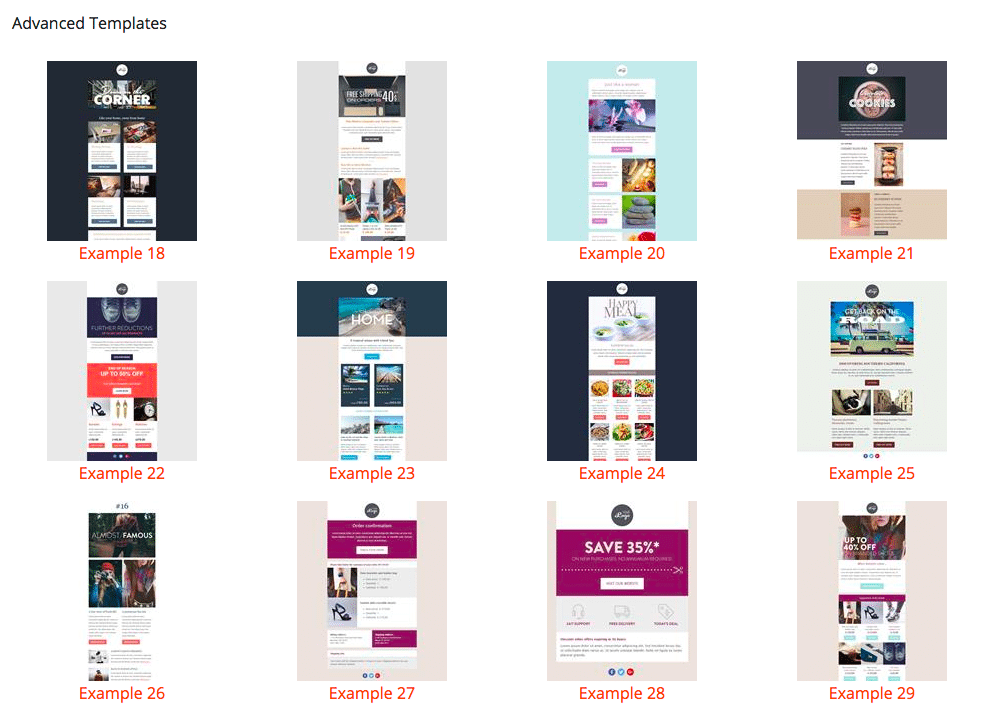 From basic to more advanced templates, you can access pre-built templates and customize them as you like. No more boring emails plain text emails!
My Templates
As you create different emails for your different distribution lists–and learn more about them using your ContactMonkey dashboard analytics–you'll generate various templates. With our new email template builder you're able to save your favorite templates under "My Templates." 

Import Your Template
Couldn't decide from the dozens of templates we provide? No problem, you can still import your favorite HTML templates. Win-win.
Drag-and-drop Tools
Quickly add files to your email by dragging and dropping files from your computer. They'll also be copied into a " uploads" folder in your tool for safekeeping.
Preview, Both Desktop and Mobile
Make sure your internal newsletters look exactly how you want them before sending. Our "Preview" button lets you see what your recipients will see, with both desktop and mobile preview options.
How Can I Start Using the Email Template Builder?
The Beauty of HTML in Outlook
Now that you're able to edit beautiful pre-built HTML templates or make your own, nothing should get in the way of sending beautiful internal emails from Outlook.
Our Mail Merge feature built for Office 365 sends in the background so you never have to worry again about Outlook interrupting your workflow or crashing while sending. You can also say goodbye to outdated Word Mail Merge complications like emails breaking when opened in Outlook or your entire merge crashing when selecting a data source.
Can't Wait to See it in Action?
Sign up for a personalized demo below and we'll walk you through how to build beautiful HTML templates that your employees will love. We're excited for you to use it and start seeing results.
how HubSpot compares to ContactMonkey, whether you should consider Slack for internal comms, or our article about internal comms lessons to learn from Spotify.