As the modern workplace continues to evolve, coming up with creative employee engagement ideas can be quite challenging. For the first time in decades, we have four generations working together in one organization.
We have the traditionalists, the baby boomers and Gen X. And we also have millennials in the workplace. Guys, welcome to the modern era of the multigenerational workforce!
But how do you manage a multigenerational workforce, especially when you have to consider millennials in the workplace?
This is a question plaguing many internal comms professionals tasked with providing a unique employee experience.
According to a recent survey conducted by Jive Communications, 53% of millennials have had more than three jobs since the start of their career.
As workplace dynamic continue to shift, employers need to create strategies that cater to providing an optimal employee experience.
But how do you actually do this?
Let's look at 21 awesome employee engagement ideas designed to help you manage a multigenerational workforce and improve engagement. 
How to Engage Employees: 21 Employee Engagement Ideas and Employee Engagement Activities
1) Employee Engagement Ideas: Make Engaged Employees the Storytellers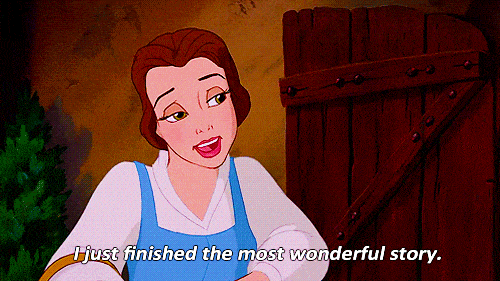 Remember the good ole days before the rise of the World Wide Web? We actually read stories in books and enjoyed them.
A lot may have changed since then but what remains alive and well even in today's age of Snapchat filters and Instagram selfies is the art of storytelling.
So it may be time to hand over your internal communications crown to your disenchanted employees. This tactic can go a long way in really boosting the overall employee experience at your company.
Millennials in the workplace love to interact and engage so give them a voice and let them be heard.
Give them the platform and the recognition they deserve and they will deliver so much more to you in return.
You could do this by featuring a hardworking employee in the company newsletter or send out an email blast recognizing Ted from Sales who takes initiative.
2) Employee Engagement Ideas: Amp Up Your Employee Newsletter
If you're really short on time and didn't get to plan in advance, then you should simply strive to create a fun holiday employee newsletter that really stands out.
You can use a fun photo of your employees from your Christmas party last year, or use a recent one, showcasing all employees. Be sure to wish employees happy holidays and thank them for all their hard work.
Bonus Tip: Be sure to personalize all your holiday employee newsletters, by addressing each employee with their first name within the subject line and body of the email. With the ContactMonkey Internal Comms tool, you can easily segment employee distribution lists and personalize each email!
Oh, and if you're looking for employee newsletter templates, you can use our easy to use drag and drop email builder to create beautiful, responsive HTML employee newsletters in minutes!
3) Employee Engagement Ideas: Use Social Reactions and Pulse Surveys to Engage Employees
One of the most creative ways to engage employees is to use a stellar internal comms tool such as ContactMonkey to create your employee newsletters so you can utilize pulse surveys and social reactions to facilitate two-way communictaion with employees.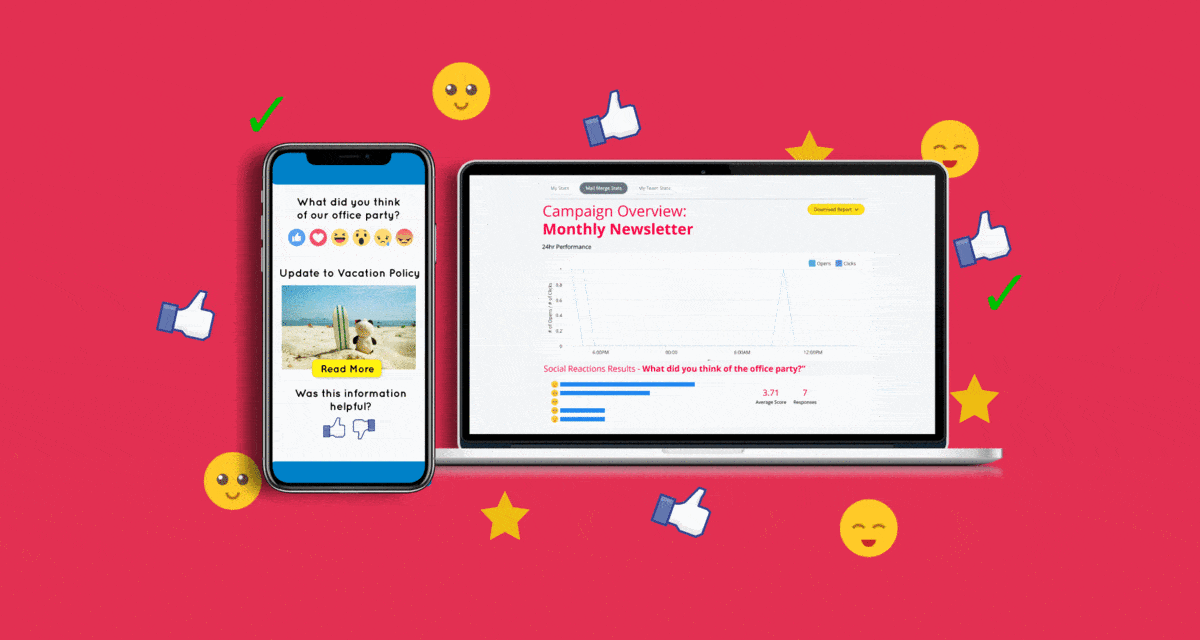 By adding social reactions to your communications, you'll be able to proactively learn what your employees crave. Here's what you can do now with ContactMonkey for Internal Comms:
Social Reactions 
Give your employees the ability to love, like and laugh at any content you send them via email. With social reactions now your internal comms team can constantly gather feedback in a seamless way.
Pulse Surveys 
With pulse surveys you'll also get actionable data on your email communications in seconds. You'll be able to see all of the responses live in real time on your ContactMonkey dashboard.
Like Buttons 
Your employees are already liking content on all the social media platforms they use on their own time. By adding like buttons to your own internal emails, you'll be able to engage your employees with your content and actually learn what they like.
4) Employee Engagement Ideas: Embrace the Power of Video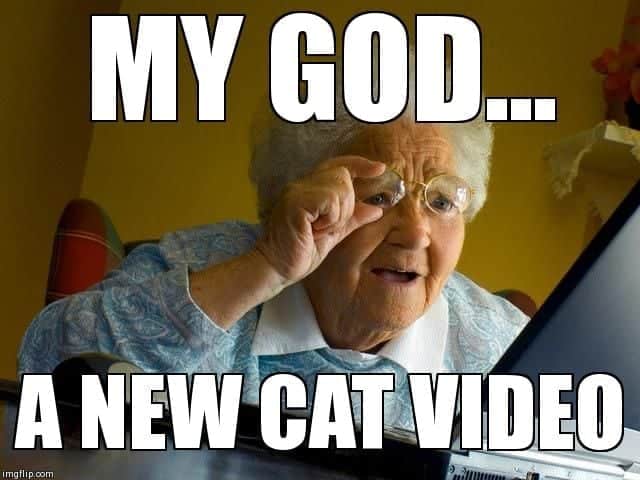 I get that you've upgraded your intranets and created kick-ass employee newsletter ideas to provide the ultimate employee experience.
But you really need to go above and beyond with your employee engagement ideas if you're aiming to provide a holistic experience for a multigenerational workforce.
Don't be afraid to play with video options (and other disruptive internal comms tools) to create an authentic and engaged employee experience.
Interview creative employees on video and showcase this at all your company-wide events. It's also a great visual aid to highlight during workshops or embed within your employee newsletters.
You can also use video to make company-wide announcements. Better yet, get a videographer on board to make a short video on the company culture featuring all employees. After all, who doesn't love the limelight?
5) Employee Engagement Ideas: Create Innovative Internal Communications Campaigns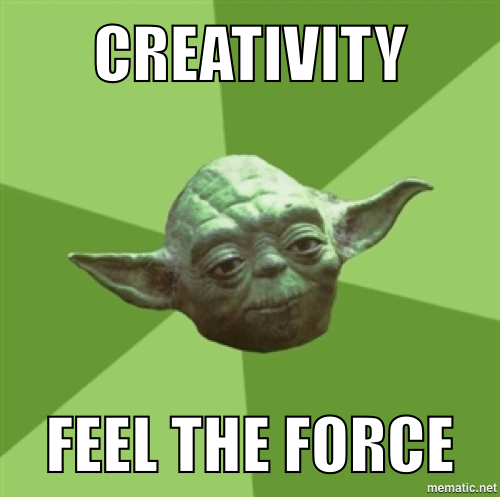 As an internal communicator, you obviously understand the power of leveraging your inner creativity and imagination to create a holistic employee experience. Don't be afraid to utilize special events to your advantage to launch an epic employee engagement idea.
Have you heard of AXA's kick-ass internal comms Valentine's Day campaign? Witnessing a drop in employee engagement levels, AXA's internal comms team distributed Valentine's Day cards with the words, "you complete me," asking workers to give feedback on what they liked and what they didn't about their company.
In case you're wondering how well this strategy worked, 91% of workers found this exercise a valuable use of their time.
Moral of the story: don't be afraid to think outside the box when it comes to creating a workforce of engaged employees.
6) Employee Engagement Ideas: Allow Remote Working for a Better Employee Experience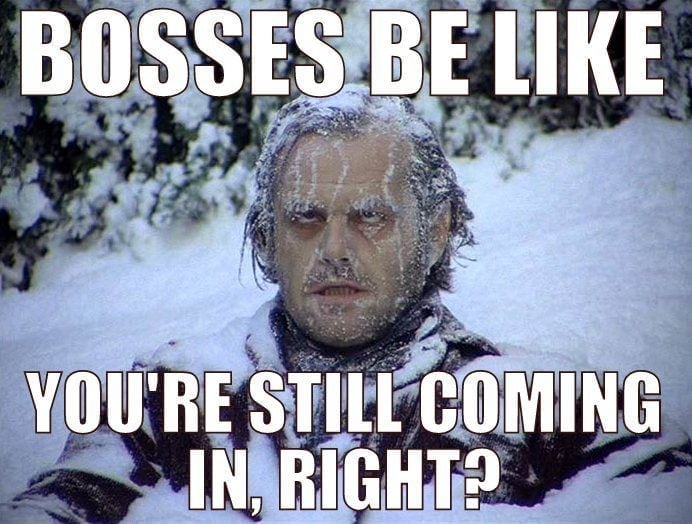 Don't create a company culture where working remotely is not even considered an option. This is 2018 people! Embrace the fact that technological advancements have changed the modern workplace and it may be for the better.
Millennials and other remote workers want this freedom so you better give it to them. Many experts have predicted that remote workers will account for three-quarters of the workforce by 2020.
Giving employees the freedom to work from home may actually make them more productive and loyal to your company.
7) Employee Engagement Ideas: Game-based Learning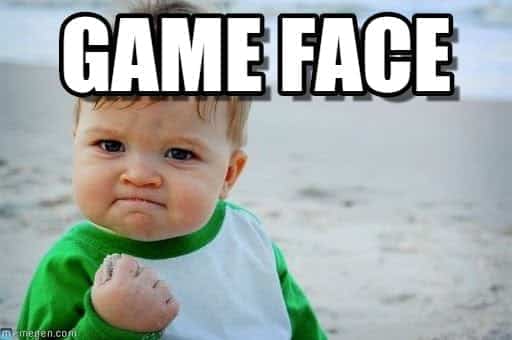 Game-based learning or gamification can really ignite productivity levels. Introducing fun and play into your organization will enable collaboration and some friendly competition, enhancing performance and drive.
You may be scratching your head and wondering if this process involves bringing a deck of cards into the workplace for a good old game of poker?
How exactly is this supposed to make employees engage with their work and actually get sh*t done?
Don't overthink gamification. It could be as simple as starting Trivia Tuesdays for an hour every week. This could entail engaging your employees through interactive quizzes on the company's brand, values and mission statement. The most engaged employees could win prizes. Here are some fun games and activities you can introduce in your office. 
What a fun way to drill company spirit and brand loyalty into the workplace! Talk about creating a stellar employee experience, huh?
8) Team Events to Drive Employee Engagement Ideas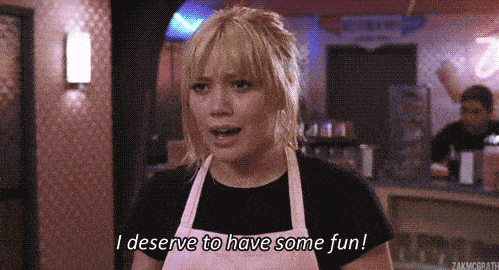 Speaking of fun and play, team events are a great way to introduce some liveliness into the workplace. Hosting different events that enable cross-collaboration and teamwork across departments can inspire productivity.
Some fun employee engagement activities include axe-throwing, bowling, ping-pong or escape rooms.
These employee engagement activities or employee events are great for bonding and creating a culture of fun and excitement.
9) Host Team Lunches to Boost Employee Engagement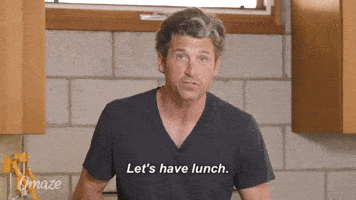 You can start introducing the concept of team lunches with the goal of getting millennials in the workplace to interact with the traditionalists and baby boomers.
This employee activity is a great way of boosting work morale and improving company culture.
10) Host an Interactive Team Workshop
Another great employee engagement idea to enable a sense of camaraderie within your own internal comms department is to host an interactive team workshop.
You can gather industry insights from each other, learn about what worked and what didn't and combine it with fun activities where you come up with even better strategies to deploy and execute in the workplace.
Use coloured sticky notes, funky play-doh and visual storytelling to brainstorm employee engagement ideas and take them to the next-level. Introduce such team events in every department and watch your company's employee experience change for the better.
11) Align Your Company With a Purpose
In order to build a specific work culture and employee brand for your company, you also need to understand what your company's why is?
Defining and communicating core company values helps employees understand why the work they do matters.
For example, if your company cares deeply about sustainability issues then showcasing your organization's leading role within the realm of Corporate Social Responsibility (CSR), through a video, would be ideal.
12) Offer Ongoing Training and Development Opportunities
Employees crave learning and development opportunities so make sure your internal communications are catering to that need.
For remote workers, you may consider recording training sessions to facilitate employee on-boarding.
Check out this great piece on how to use video for internal comms, including video for training purposes.
13) Start an Internal Podcast for Employees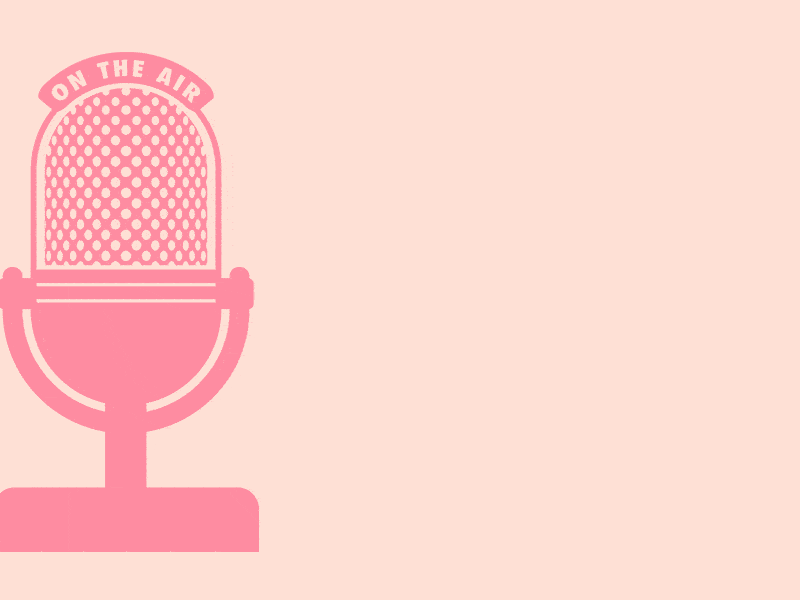 Reach remote workers, feature in-depth employee stories, measure employee engagement, professional development, great way to showcase company culture and reach remote workers.
Read our blog post that outline, in great detail, how podcasts are great employee engagement initiatives and how you can start a podcast for employees. 
Definitely add this one to you list of employee engagement ideas!
14) Introduce an Internal Communication Tool to Track Employee Engagement
Measure, measure and keep measuring! We can't emphasize this point enough. This is one of the most important internal communication best practices to adopt in 2019.
If you aren't measuring your employee engagement ideas, how will you ever know if they're successful?
If you're confused on where to start when it comes to measuring the success of your employee engagement programs, you should read our piece on demonstrating the ROI of employee engagement.
15) Create a Health and Wellness Program
An employee engagement event centered around health and wellness can be great for improving employees' morale and workplace productivity.
You can try introducing yoga as part of your employee engagement program to optimize the employee experience.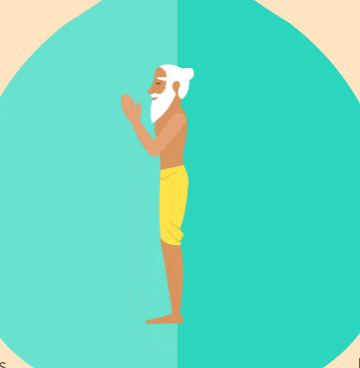 16) Awards Ceremony to Boost Employee Engagement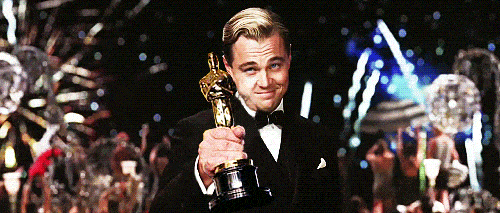 When thinking about how to engage employees or making a list of employee activity ideas, be sure to think outside the box.
Instead of a games night or a holiday Christmas party, how about hosting a fun awards ceremony instead?
It's a great way to showcase to employees that you appreciate the work that they do and it doesn't necessarily have to be high budget.
According to Response, it can be as simple as rewarding employees on a Friday afternoon, coming up with fun awards such as "Most Creative Employee of the Year," the "One with the Messiest Desk" or "Most Organized Employee," etc.
17) Introduce Employee Engagement Programs that Focus on Healthy Snacks
Healthy snacks can be a great way for boosting employees' mood and productivity.
And who doesn't love free food?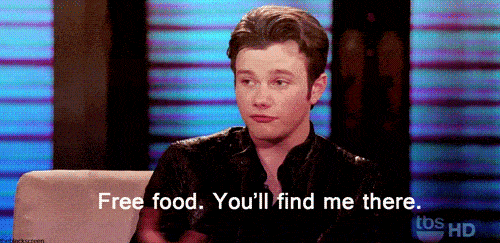 18) Host Lunch and Learns
Lunch and learns are recently becoming quite popular, especially in smaller companies.
You can invite a motivational speaker from another company to talk about a specific topic and re-energize your employees!
19) Offer Work-Life Balance to Engage Employees
Make sure you don't become one of those offices that ask employees to work late or expect them to answer emails on weeekends.
That's a surefire way to kill employee morale and may lead to burnout.
20) Be Transparent and Allow for Open Communication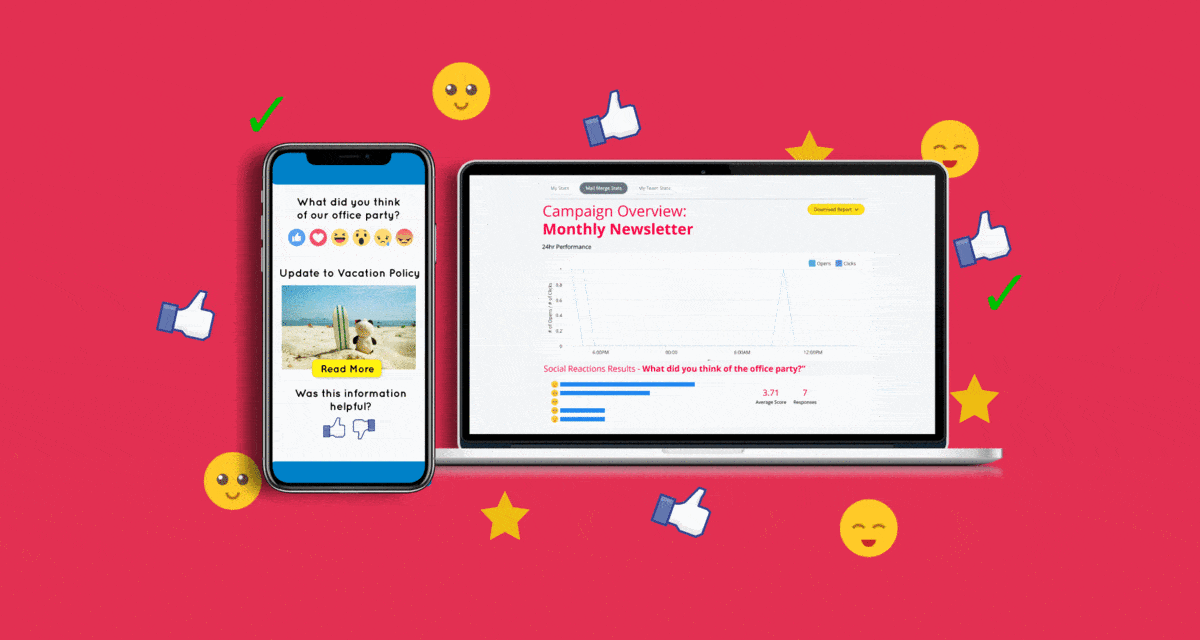 There are many organizations out there that create a culture of fear and make it difficult for employees to voice their opinions.
Make sure you create a company culture that's transparent, open and enables employees to feel at ease and voice their opinions.
21) Make Sure Your Company Culture is Diverse and Inclusive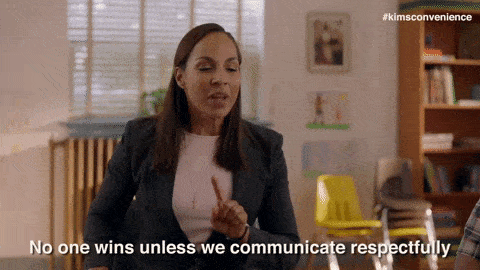 Be sure to have a comprehensive employee engagement strategy that outlines the importance of diversity and inclusion.
Make sure your company culture is sensitive to the needs and habits of workers from all regions, backgrounds and cultures.
By incorporating diversity and inclusion as one of your core company values, you're sure to keep employee engagement levels high at all times.
Do you have some more employee engagement ideas on how to inspire millennials in the workplace? Have you learnt how to manage a multigenerational workforce? We would love to hear from you. Let us know in the comments below or tweet to us. We're more than happy to hear your monkey ideas!