In September, our Product team worked hard to bring you all-new features that will help boost your productivity, effectiveness, and overall impact! ⚡️
What's New in September 2020
User Management
Improve productivity with a fully integrated digital workplace. ContactMonkey now enables you to invite, create, and manage all users within ContactMonkey. You'll be able to set up multiple teams, manage user types, and permissions. Team admins will also be able to view campaign analytics and email templates for all teams.
See how to set up User Management.
Support Custom Emoji Reaction Landing Pages for COM Add-in Users
Bring your employer brand to life with a customized look and feel! We now allow our COM Add-in Users to customize their emoji reaction landing page with their own logos and branding.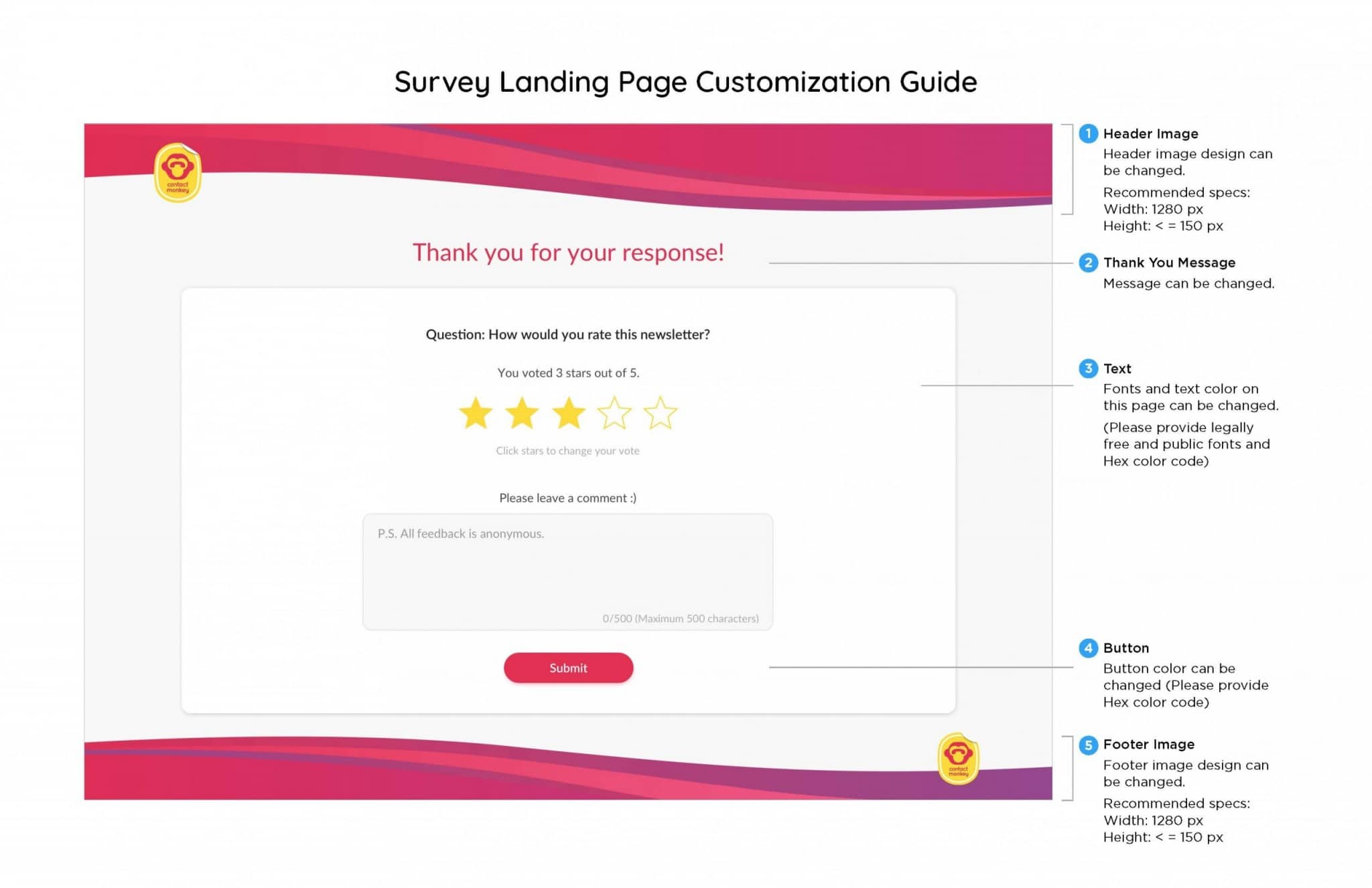 Improvements in September 2020
Campaign Comparison Download
Download your campaign comparison report and benchmark your campaigns with 34 exciting metrics! Not just that, you can export all excel data to an engaging visual PowerPoint within seconds.
See how to export Campaign Analytics to Powerpoint. 
Sync CSV name with "Sent To" Field on Campaign Overview Page & List Page
If you use a CSV file instead of a Distribution List for your email newsletters, we will now automatically display the CSV field in the "Sent To" field on our Campaign Overview Page and List page.
Descriptive Alert Messages
Get more descriptive insights into any issue/bug with Alert messages. This will give you a stronger understanding of why the error occurred.
Backend Counting
For customers who have provided a utility account, ContactMonkey has now made it possible to count the recipients in your list. This means that regardless of the list size, your email will go out instantly, instead of waiting for Outlook to count the recipients before sending.
Support Overall Tracking for CSV
Web Add-in customers can now send and track aggregate campaigns for CSV files of up to 10000 recipients and distribution lists with more than 5500 recipients.
Are you looking to get started with measuring employee engagement from your Outlook or Gmail inbox? Book your free personalized demo and start sending and measuring better employee newsletters from Outlook and Gmail!