This February, our Product team worked hard to make collaboration easier, email designing more seamless, and user experience even better! ⭐
What's New in February 2021
Team File Manager
You no longer need to store and share assets outside ContactMonkey's intuitive template builder. You can now collaborate on newsletters more easily by accessing shared digital assets with your team members in our team file manager. You will also retain access to your personal file manager for private digital assets.
Improvements
Title Block – H1, H2, H3
Elevate email content quality with improved typography! We have added a new content block that enables you to conveniently include text with heading (H1/H2/H3) tags to your email newsletter.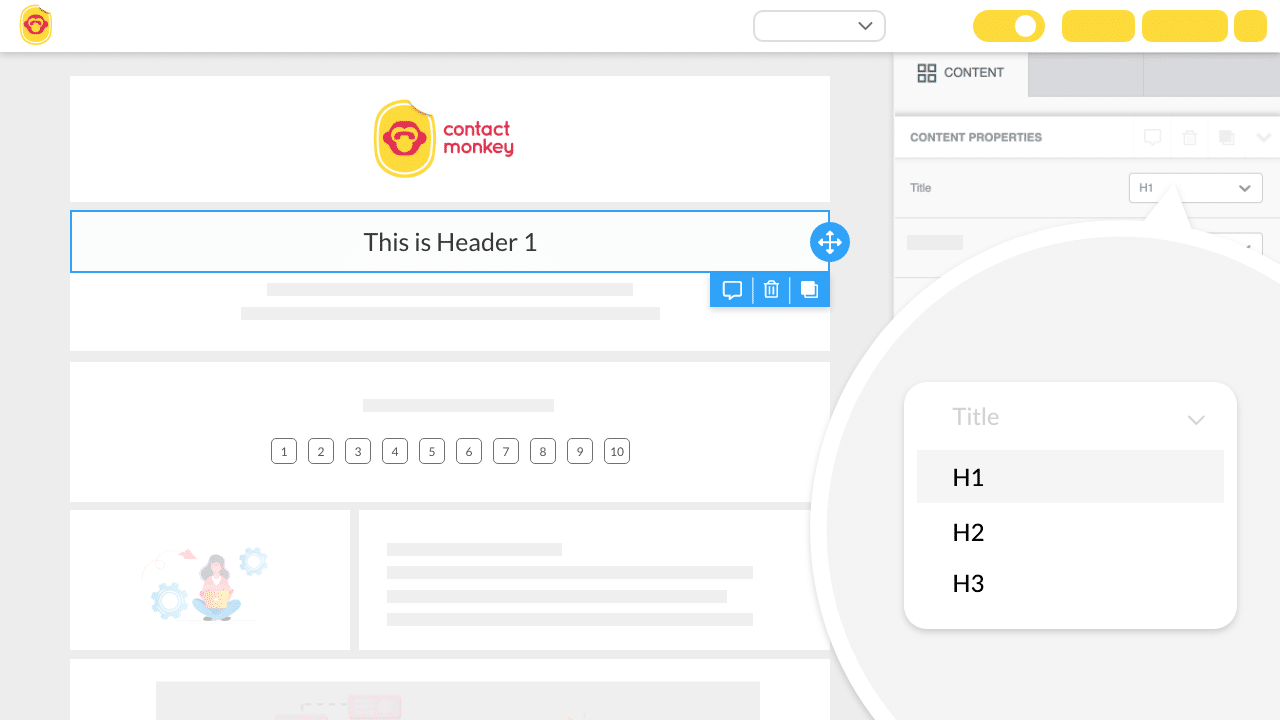 Letter Spacing
You now have greater control over your email design with Letter Spacing. This feature introduces more design possibilities for text elements by defining a custom value for the space between letters.
Informative Tooltips
We continuously strive to enhance our customer experience and make our dashboard more intuitive. With this in mind, we have added helpful new tooltips across the dashboard to guide you at every step of the way. As you hover over various elements on the dashboard, short tooltips or informative messages will appear to help you navigate the ContactMonkey tool more seamlessly.
Are you looking to get started with measuring employee engagement from your Outlook or Gmail inbox? Book your free personalized demo and start sending and measuring better employee newsletters from Outlook and Gmail!