Outlook Mail Merge
Personalize, send and track responsive HTML emails from your Outlook Office 365.
Composing and sending mass emails to your prospects, leads and employees has never been easier!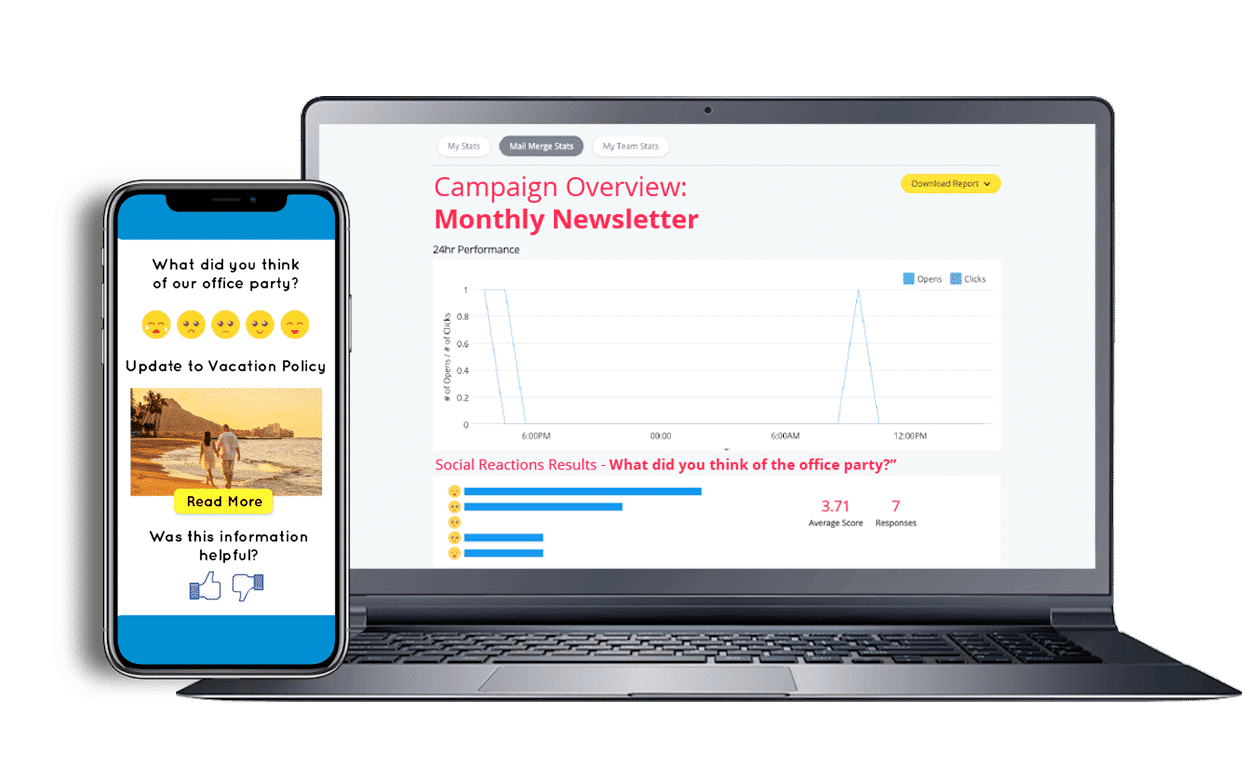 Why Use Mail Merge?
The perfect tool for powering up Outlook Office 365 – It's time to say goodbye to Word Mail Merge!
RESPONSIVE HTML NEWSLETTERS 
Email Template Builder
Drag and drop outlook email template builder for creating responsive HTML email templates and newsletters. Choose from dozens of basic and advanced email templates.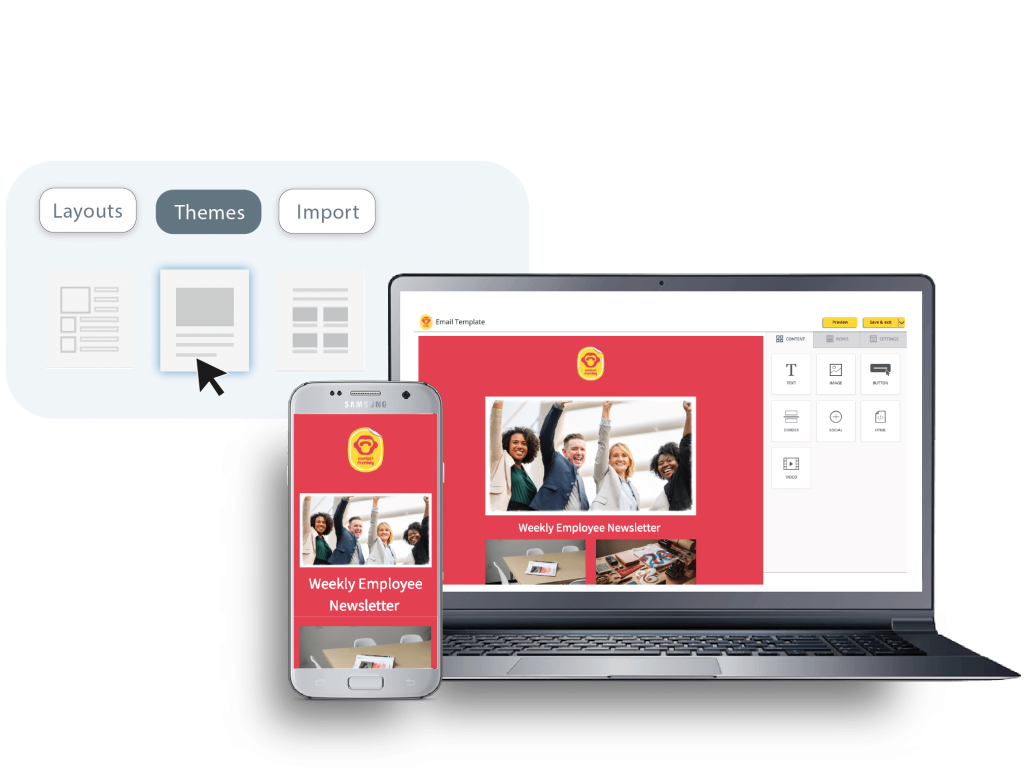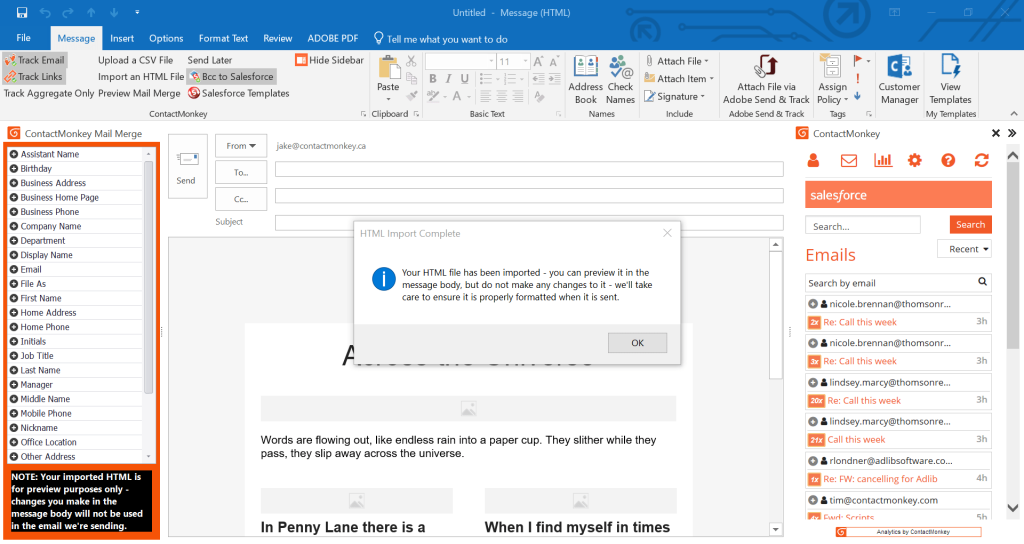 MASS EMAILS
Uninterrupted Mass Sending
Send all your mail merges in the cloud. Our Mail Merge feature built for Office 365 sends in the background so you never have to worry again about Outlook interrupting your workflow.
MASS PERSONALIZATION 
Personalize Emails at Scale
Send bulk emails to 2, 200 or 1000's of employees using your Outlook distribution lists or upload a CSV, while keeping the personalized feel of a one to one message! You can also preview before sending your mass emails with our built-in preview window.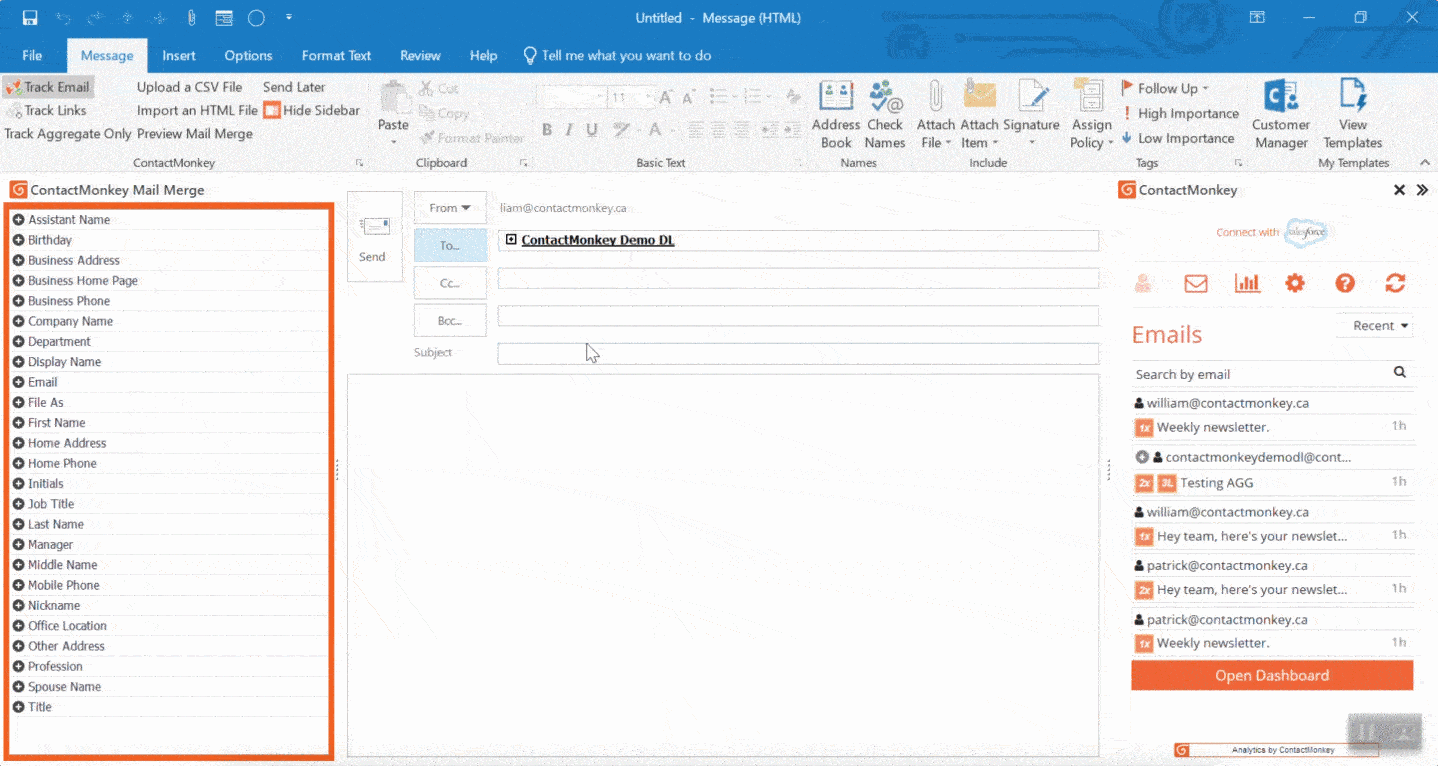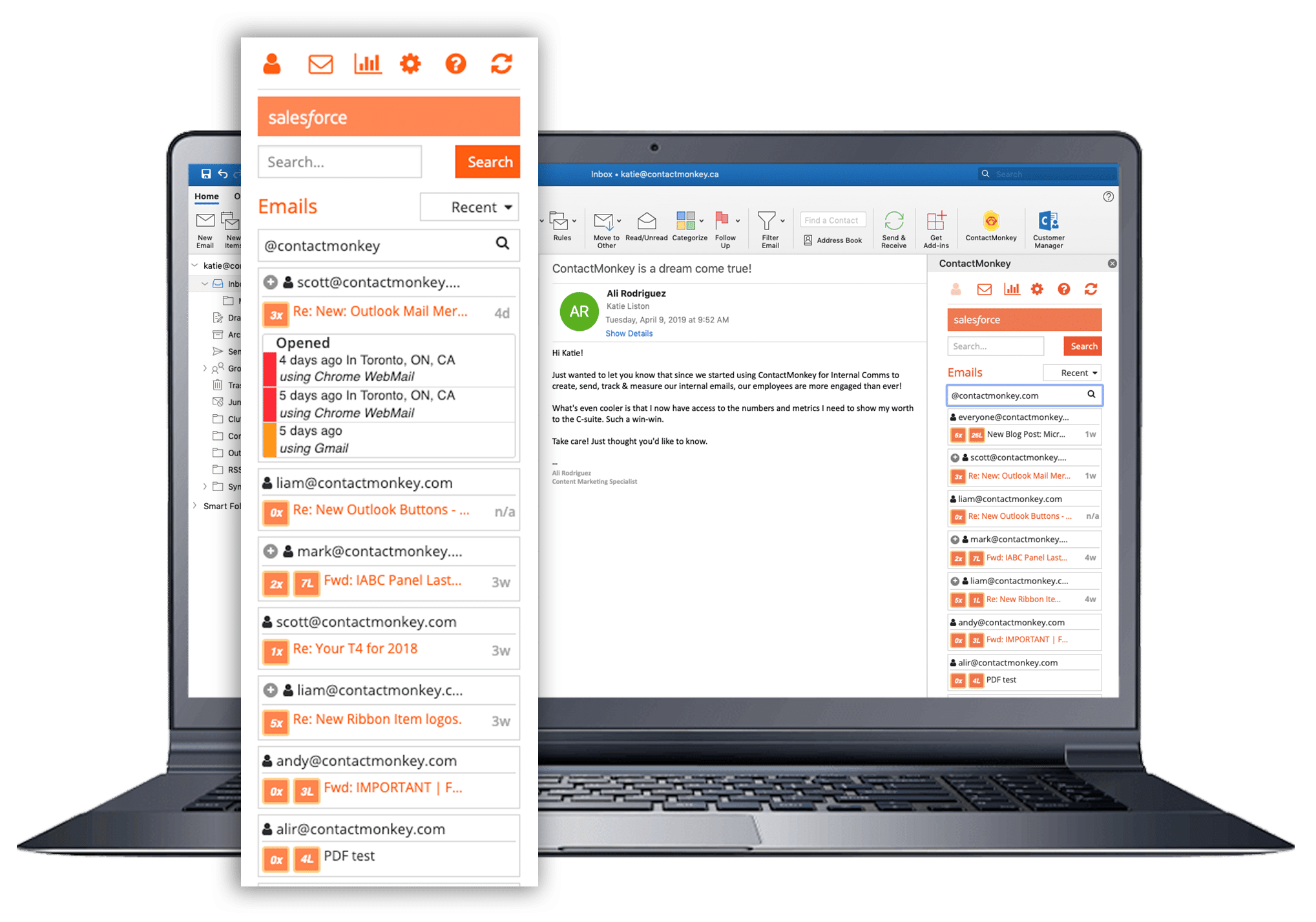 EMAIL OPENS AND LINK CLICKS 
Outlook Email Tracking
Track every email open and link click. Discover who is opening your emails with real-time desktop notifications. Deep dive into you or your best-performing subject lines, email link clicks and much more! We make it easier for you to scale best practices, perfect for tracking internal communications emails from Outlook!
CAMPAIGN TRACKING 
Track Individual or Aggregate Metrics
The only tool that you can track individual and aggregate mail merge metrics. Perfect for identifying hot leads and your most engaged employees!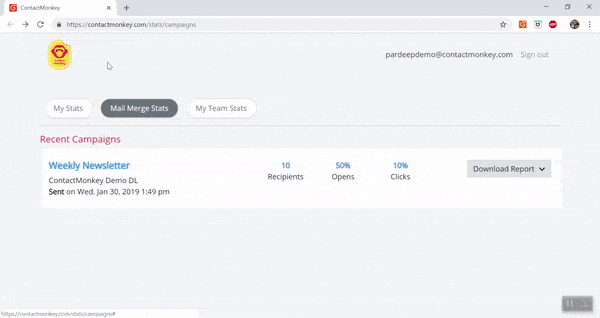 "This is an amazing tool for any sales team. It hits where everyone else misses."
-Phil Keene, Review from the Salesforce AppExchange
How Mail Merge Works
With ContactMonkey's mail merge, Outlook comes alive. Watch this brief demo to see how it works.
Get Started with Mail Merge Today!