While in-person happy hours and office parties are not an option for remote companies, employees working from home can still take part in engagement-boosting office events. Consider these virtual event ideas to keep your remote employees happy, engaged, and connected.
Remote companies run the risk of employees feeling isolated and disconnected. Loneliness doesn't just affect your employees' personal lives—it impacts your workplace, too.
That's why we've compiled 10 virtual event ideas to increase employee engagement among your remote employees.
Want to starting creating virtual events right now? ContactMonkey's all-in-one internal communications tool makes creating, sending, and tracking virtual events easier than ever.
Engage staff with a modern internal comms tool.
Start a 14-day trial. No credit card is necessary. Zero risk.
The Basics: Creating and Managing Events from Your Inbox
Internal communications teams should learn to optimize their email communications. The majority of remote workers in North America and Europe use email and Zoom to communicate with colleagues since the start of the COVID-19 pandemic.
ContactMonkey's powerful internal communications tool has a built-in event management feature that works seamlessly with video conference platforms.
Whether you're launching a virtual town hall or a full-blown internal communications conference, you can create, distribute, and monitor virtual events—all within ContactMonkey.
Creating an event in ContactMonkey is pretty simple. All you have to do is enter the event details: date, time, location (online for virtual events), organizer, and event description.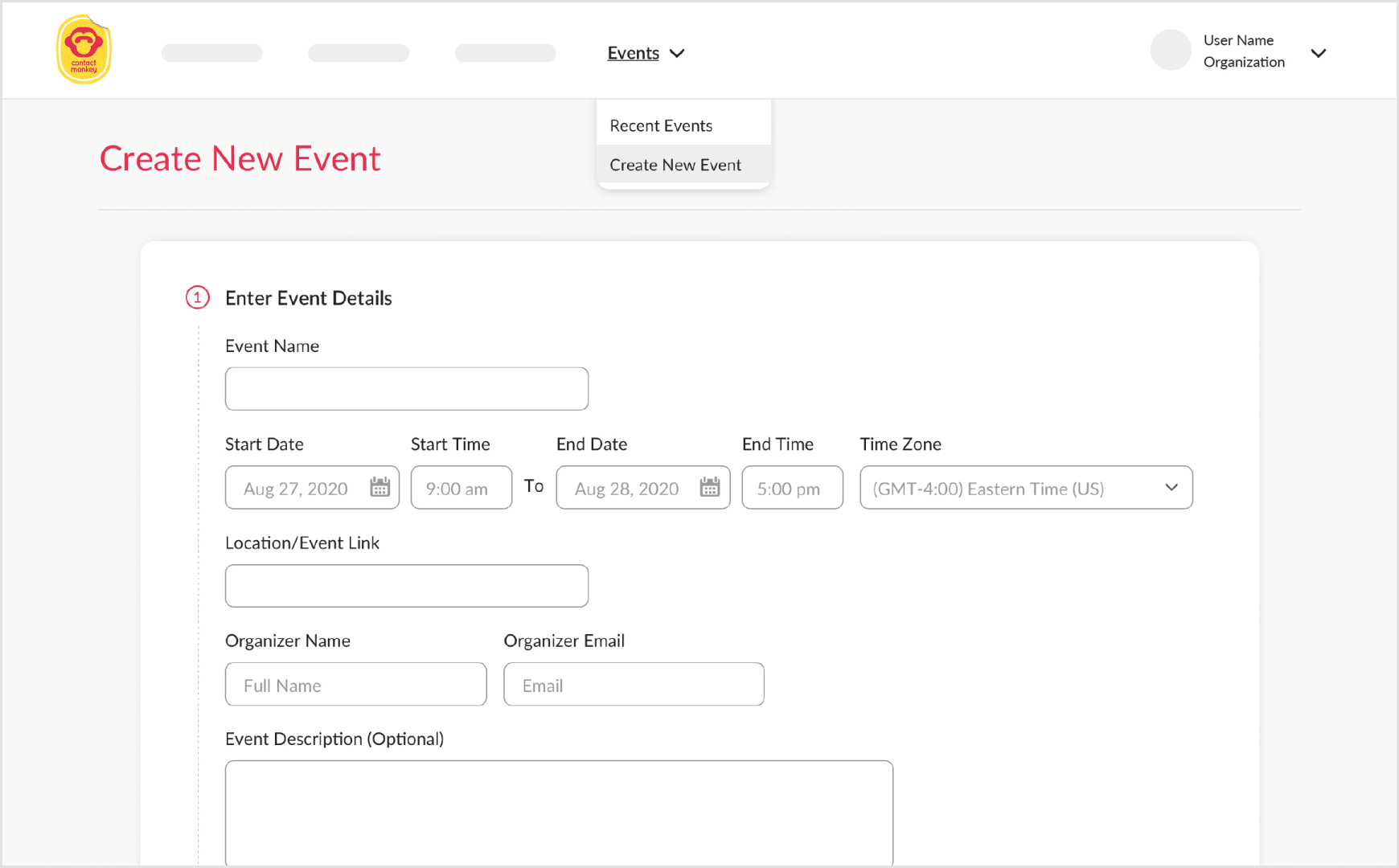 You can also preview the event landing page your audience will see when they click to register. When you're ready to invite people, use the ContactMonkey builder. Embedding events is as easy as "drag and drop."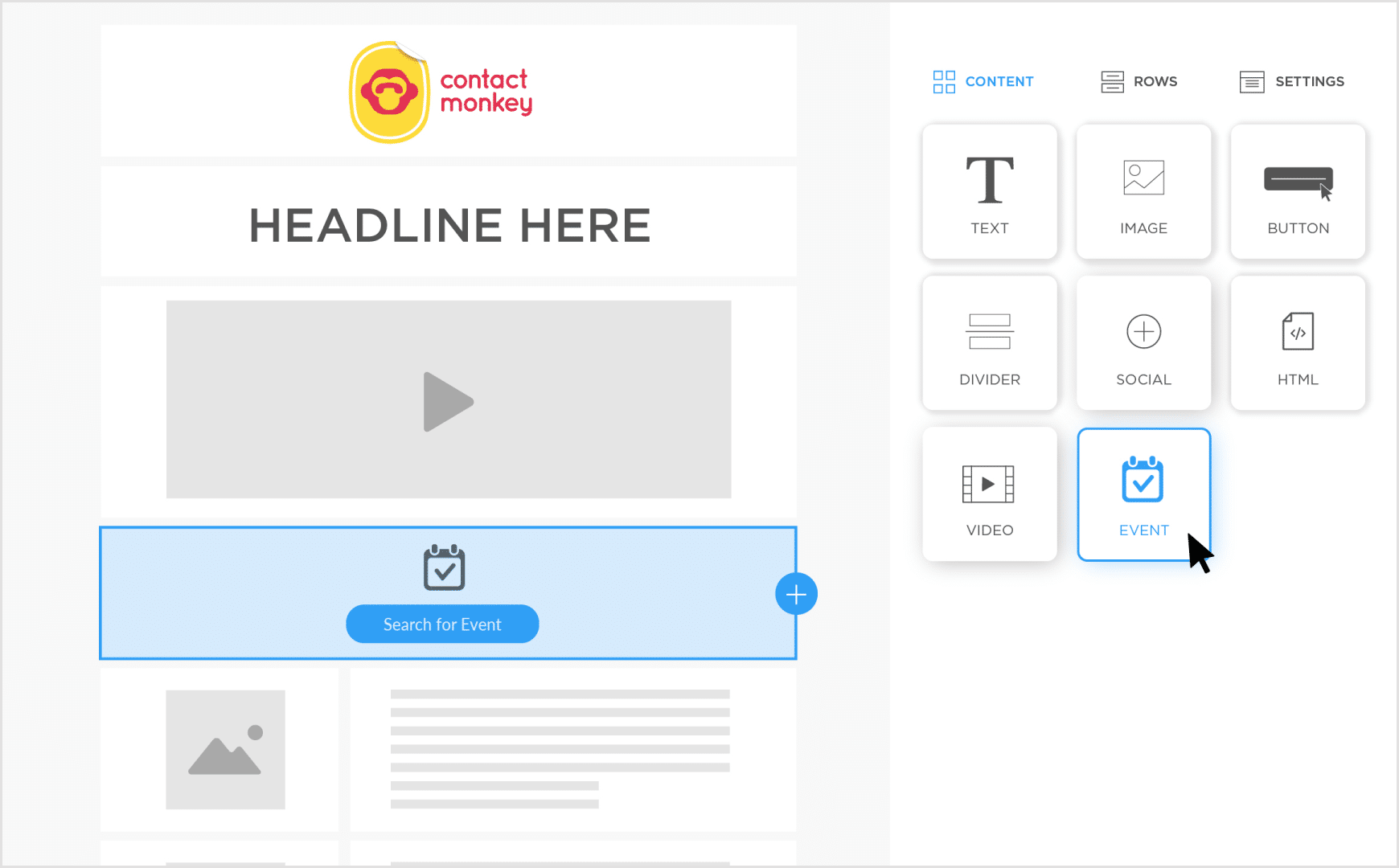 Until you send out the event in an email using ContactMonkey, the event will sit under drafts. Once your event is live, you can monitor attendee registration within the ContactMonkey events dashboard.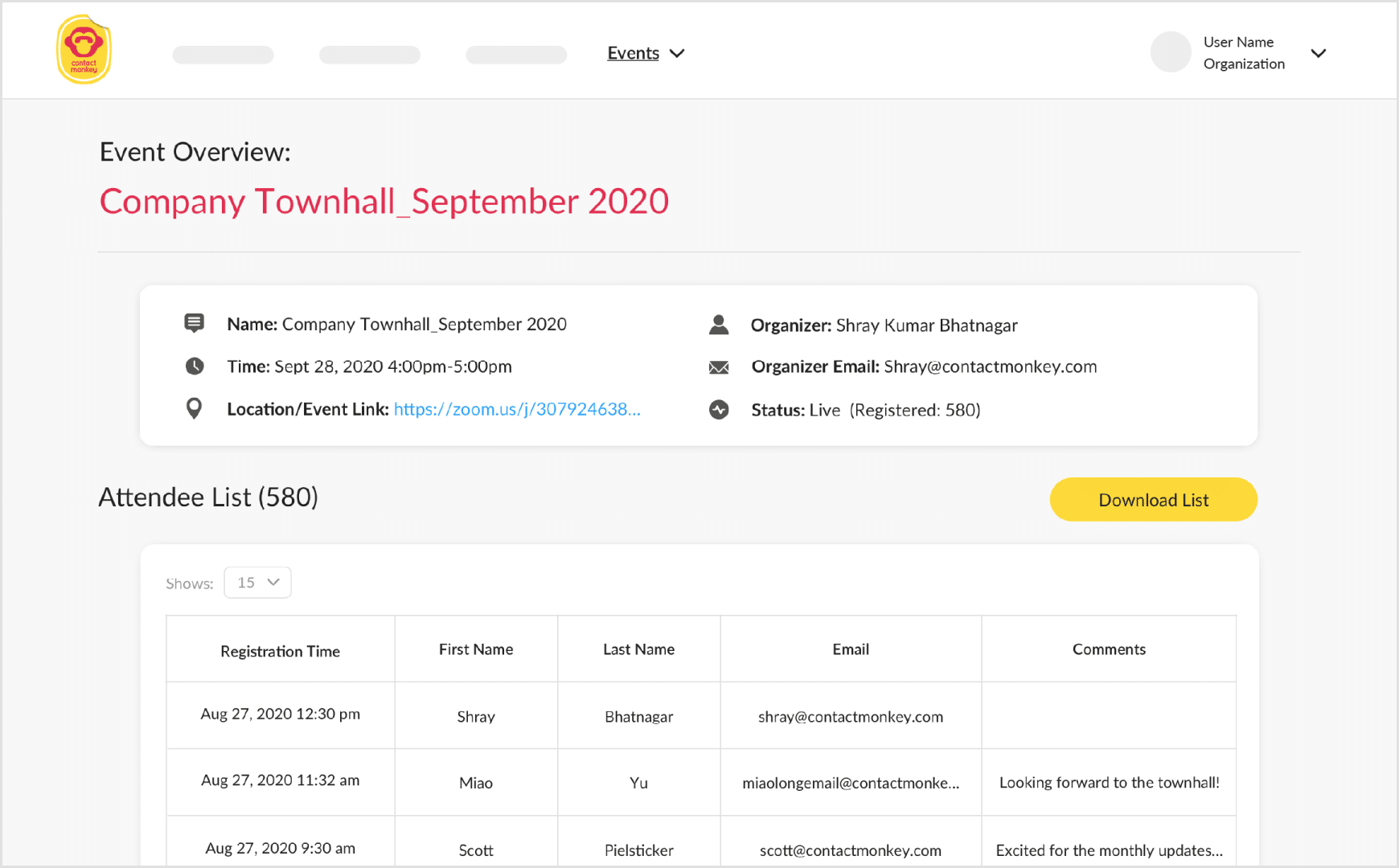 Employees can also add comments to their RSVPs, which helps you gauge their enthusiasm for the event. To add an event to their calendars, attendees just need to download the .ics file.
Pro Tip: Quickly generate tailored remote employee messages with ContactMonkey's OpenAI integration.
The Meat of the Matter: The Best Virtual Event Ideas
The purpose of every company event could be different. Keeping that in mind, we've broken down these 10 virtual event ideas into three categories: educational, team-building, and icebreakers.
Educational Virtual Event Ideas
Learning and development opportunities matter significantly to employees.
Losing employees is expensive—replacement can cost the company anywhere between 16% to 213% of an employee's annual salary, depending on the role. Investing in your employees is equal to investing in your company, so focus on retention. Develop your remote employees' skills with these virtual events.
Onboarding training sessions
Onboarding training sessions are a way to introduce new remote employees to the company.
Effective employee onboarding isn't a one-and-done deal. Schedule multiple training sessions for new employees, spread over the first few weeks of the job. Educate them about various aspects of the company: policies, processes, values, tools, culture, and vision.
Decide if your training sessions will be asynchronous (self-paced training plan with regular check-ins) or simultaneous (working side by side). Depending on what you choose to do, block out some time on the new hires' calendars accordingly.
Prepare presentations on core aspects of the company for these training sessions, and share the slides with new hires to reference.
Lunch-and-learns
L&Ls, or 'lunch-and-learns' are training sessions for employees that take place during lunch (covered by the employer)—attendance is usually optional. These sessions are a great way to provide valuable training without taking away much time from the workday.
Consider holding virtual lunch-and-learns every month or semimonthly via Zoom or other channels. One way to handle lunch-and-learns is to rotate between employees, giving each person a chance to present.
Give the employee responsible for the session the freedom to choose the topic or encourage them to get feedback on what the team wants to hear about. Using ContactMonkey, you can gauge popular topics by gathering employee feedback: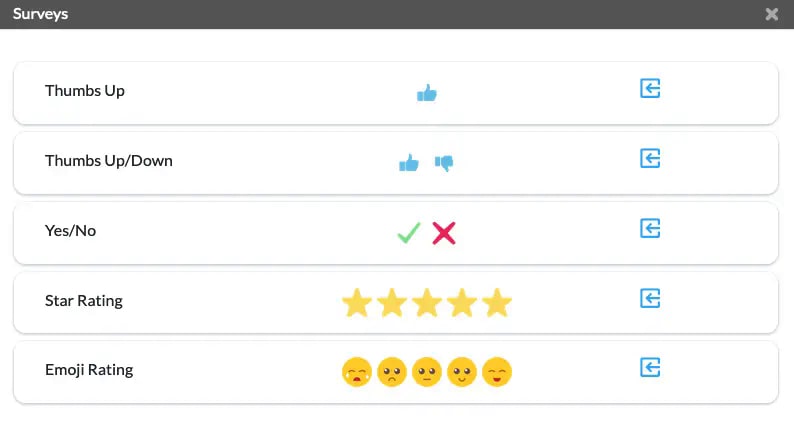 With ContactMonkey, you can create and embed surveys right into your email, from pulse surveys, emoji reactions, and eNPS to anonymous comments and star ratings. You can book a free demo to see how employee feedback can improve your corporate communications in a remote first-work world:
Town halls or all-hands
All-hands meetings and virtual town halls keep employees in the loop. The leadership team takes the stage to inform employees about business updates and future direction and celebrate milestones.
These meetings also give employees a chance to ask questions. Share a survey prior to the all-hands/town hall with all employees so they can submit their questions beforehand. Consider collecting feedback after the event to gauge employees' experiences.
Team-Building Virtual Event Ideas
Have you ever heard the phrase "No man is an island"? That's definitely true in organizations. It's understandable, considering that team-building is crucial to employee engagement, productivity, and collaboration. While there are many creative team-building activities for remote teams, the list below gives you a solid start for what remote team communications tools to try.
Trivia
Trivia games are popular among different age groups and have a positive effect on mental health. So why not use trivia games to improve engagement among your remote workers?
Here's an idea of how the game could work virtually. Group employees into two or three teams. Pick a person to be the host (ideally, the manager or someone outside the team). The host will ask the questions and calculate the scores between rounds—use random trivia generator to pick the questions.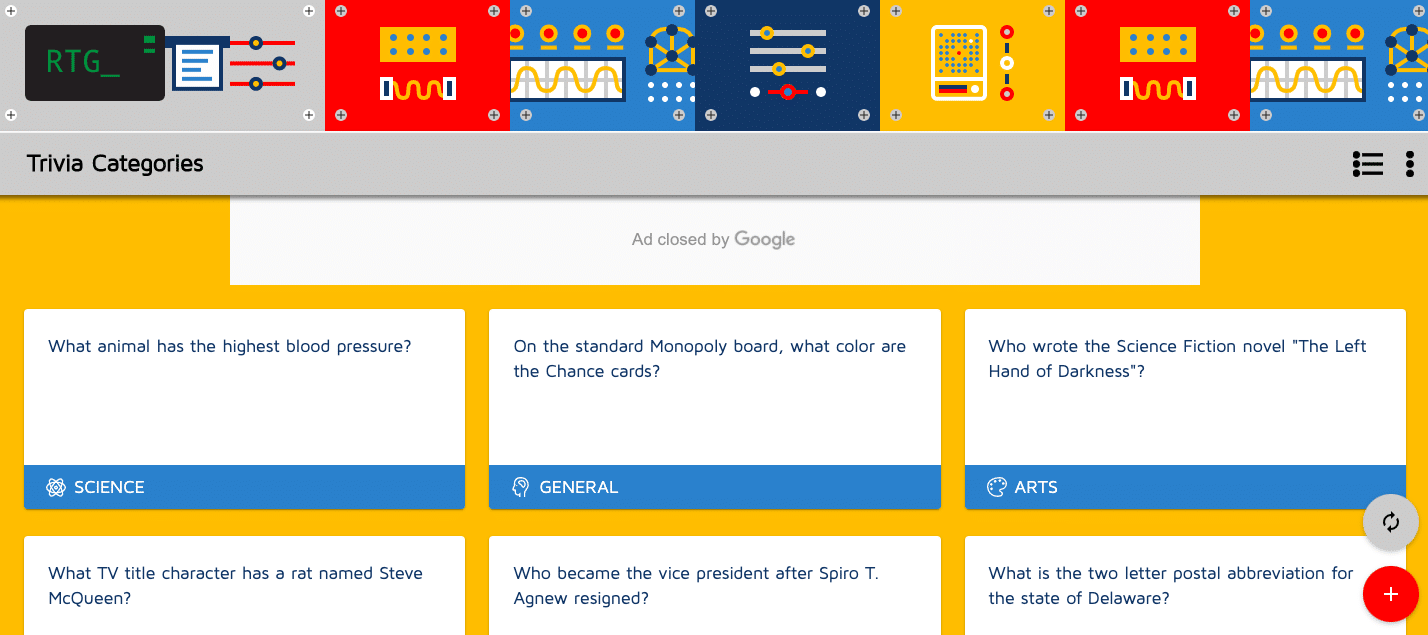 The trivia game could have multiple categories, such as pop culture, management, company-related, or sports. Offer a fun prize, like a Starbucks or Amazon gift card; it provides a strong incentive for employees to participate. It can also increase motivation and help establish a bond among team members. Learn what motivates your employees by conducting an employee motivation survey.
Happy hour
Watercooler conversations and after-work happy hours aren't an option for remote workers. But that doesn't mean you can't host similar events virtually.
If your company uses Slack, try using the Donut bot to connect your remote workers. Donut integrates well with Slack and basically works as a virtual watercooler. It matches remote employees randomly and encourages them to connect via a Zoom call to get to know each other or discuss a non-work-related topic. Donut also offers "conversation topics" to make it easy to get started.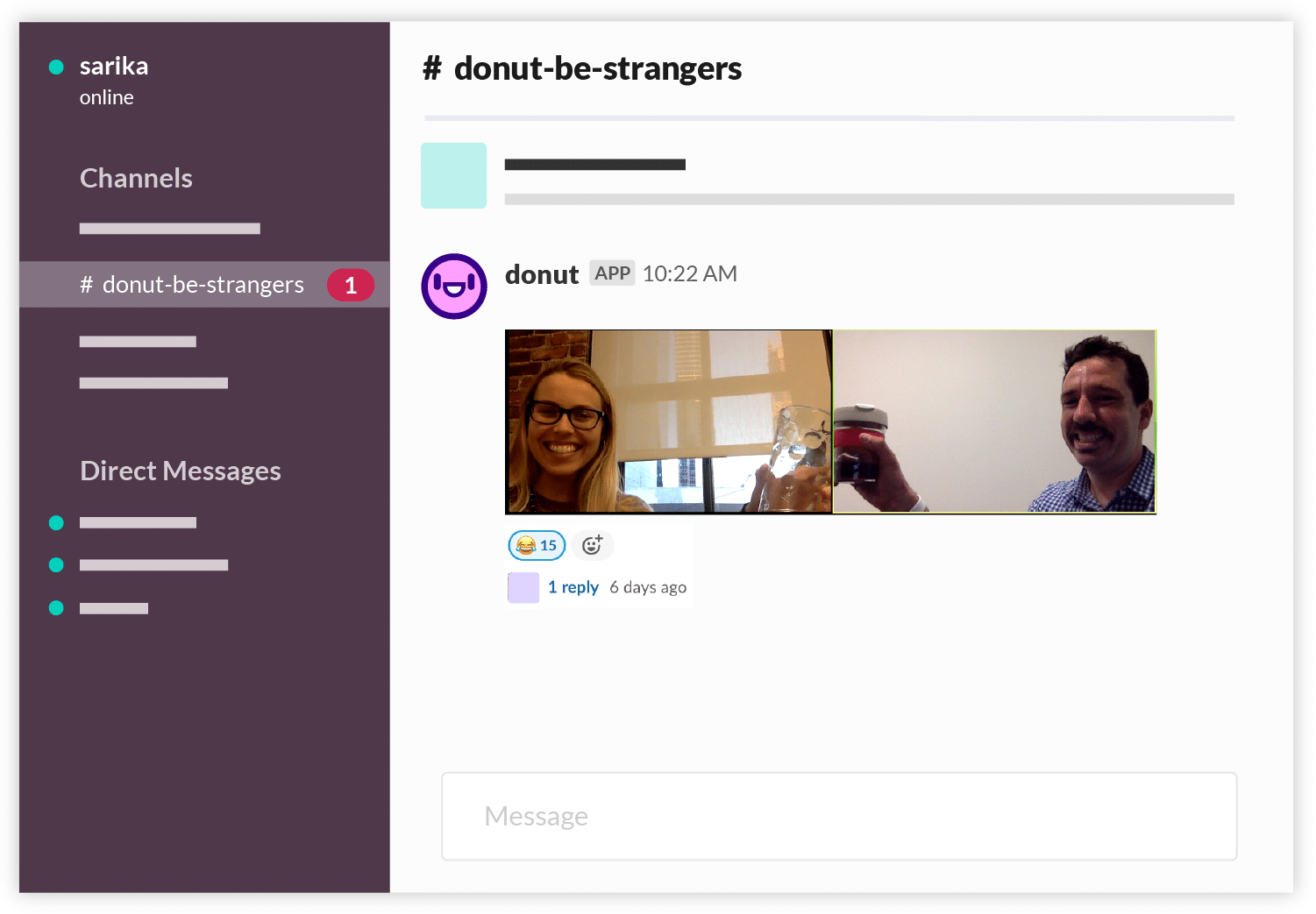 Or host weekly or biweekly virtual happy hours over Zoom at the end of the workday. Everyone looks forward to the weekend, so Friday might be a good day to host it. If your company culture allows alcohol, make the event BYOB. This type of event provides an opportunity for remote employees to relax and connect with their coworkers at the end of a long work week.
Want to take your virtual happy hour to a whole new level? Get creative with virtual reality communications and technology. Today, there are countless tools, apps, and software that help you create realistic and futuristic events entirely through Virtual Reality (VR) and Augmented Reality (AR).
To learn more, check out our blog post, How to Use Virtual Reality in Corporate Communications.
Things in common
Studies have shown that being familiar with teammates can improve performance over time. Help your remote employees build a sense of familiarity with their team members by doing this activity together.
Ask remote team members to write down five to ten things they all have in common. Alternatively, divide team members into pairs, and have each one write down what they think they have in common with the other. When everyone's done writing, have each employee take turns reading the list out loud. This is one of the easier activities to engage remote employees you can try.
Charades
Charades has been popular for centuries—for good reason: It's another fun game that encourages friendly competition. In the workplace, it can help strengthen bonds among team members.

Charades can be played virtually using Zoom's spotlight feature. Just split the group into teams, and use a charades idea generator to pick the topic or phrase to act out. Give each team one or two minutes to guess the answer. After several rounds, the team with the most correct answers wins. The number of rounds would depend on the number of people participating; ideally, every person should have a chance to "act out."
You could even combine this game with another event, like the virtual happy hour.
Office book club
It began with Oprah's Book Club, now it's Reese's Hello Sunshine. The verdict: book clubs are a great virtual event idea.
Launching an office book club allows employees to combine their personal hobbies with work and connect with others who share the same interest. Pick a new book to read every month—Goodreads has plenty of lists, and its yearly Goodreads Choice Awards offers the most popular releases of the year by genre. Another place to look would be the New York Times Best Sellers list.
Employees can read at their own pace. At the end of each month, they get together in a Zoom call to discuss their thoughts about the book.
Bypass email-sending limits of Outlook and Gmail.
Send all of your internal emails within ContactMonkey.
Icebreaker Virtual Event Ideas
It's important to make new employees feel comfortable and allow them to get to know the team. While getting to know new team members is easier in person, it's still possible in remote workplaces with icebreaker virtual events. By encouraging employees to collaborate and open up, icebreakers help to build rapport and establish a safe learning environment.
Drawing
Drawing is a fun icebreaker that can bring out your team members' creativity and showcase everyone's strengths. Not to mention, drawing can help to relieve stress, which new team members may be experiencing.
Schedule a fun get-to-know-you session, where team members draw their answers to questions. For example, to answer the question "If you were a superhero, what would your powers be?" team members would have to draw themselves as a superhero in action, showcasing their powers.
Alternatively, you can ask team members to draw images representing different adjectives: peace, happiness, success, comfort, teamwork, etc. Don't limit their imaginations with rules; allow everyone to get really creative. The results can be pretty insightful.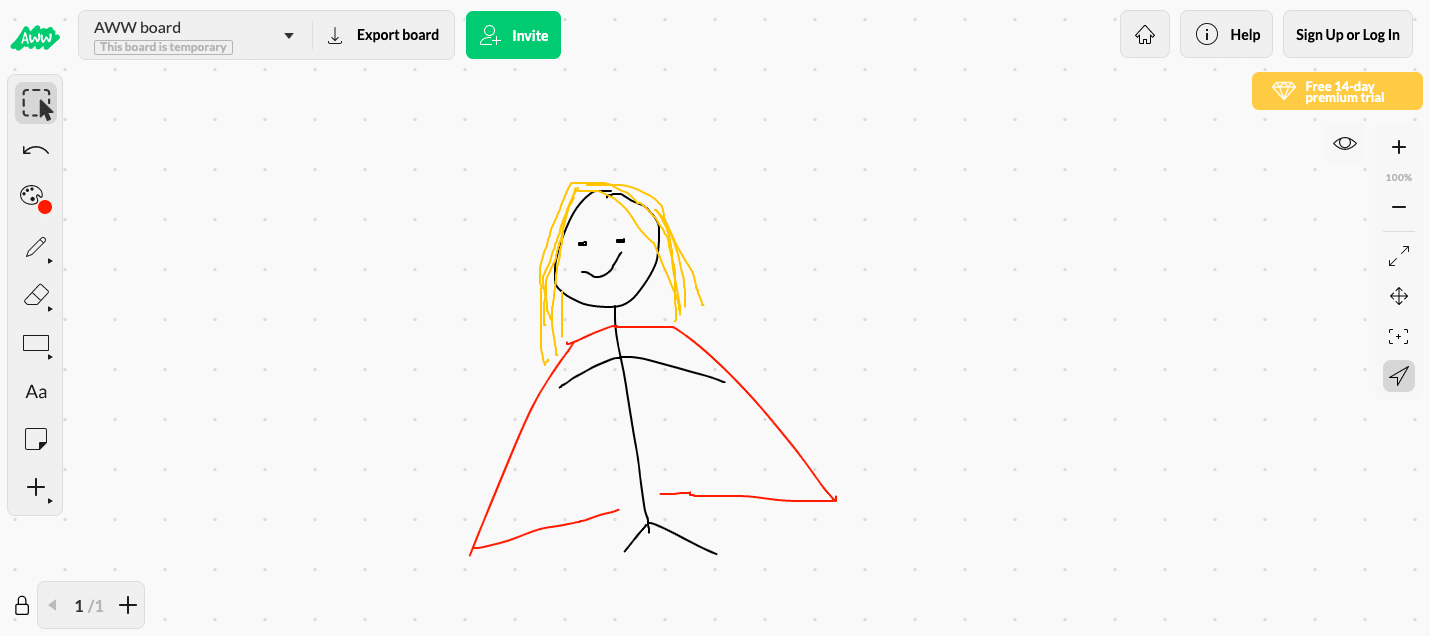 This virtual event idea is pretty easy to execute on Zoom. Just ask attendees to draw on a paper and hold it up when it's their turn to show their work. They could also use a free online drawing application like AWW and share their screen when showing the image.
Two truths and a lie
The title explains it all. Just ask each team member to share two truths and a lie about themselves, while everyone else has to guess which one's the lie.
This game can get really fun, with employees making up wacky facts about themselves. Another version of this game is "two truths and a wish," where employees can share two truths about themselves and another thing they wish were true. Others have to guess which one's the wish.
It's a fun game that encourages employees to open up and get to know each other personally. The activity can take place via Zoom.
Turn Your Virtual Event Ideas into Reality
You now know some easy ways how to engage remote employees. Successful virtual events are about engagement, and we know it's hard to gauge engagement when you're not face-to-face. Once you've hosted some fantastic virtual events for your remote employees, ask them to provide feedback on how they felt about the events and on areas for improvement.
ContactMonkey can help you gather input with employee feedback features built into your emails. Our tool brings the best of both worlds (email and events) together, making it the ideal communications tool for remote companies. Create and manage events, send employees email invites, monitor responses, and gather employee feedback—all within ContactMonkey.
Schedule a ContactMonkey demo to learn how our software can help you engage better with your remote employees.