February has been a busy month for the Product and Development team at ContactMonkey. Here's a round-up of new features, improvements and bug fixes ⚒️
What's New February 2020
Improved Productivity with Single Sign On
With the release of our Single Sign On (SSO) for Outlook users, internal communicators can now login to their ContactMonkey account with their existing Outlook login credentials. No more saving multiple logins or passwords, in one click you're in. The introduction of Single Sign On will add an extra layer of security for internal communicators using Outlook and increase productivity.
New and Improved Geolocation Map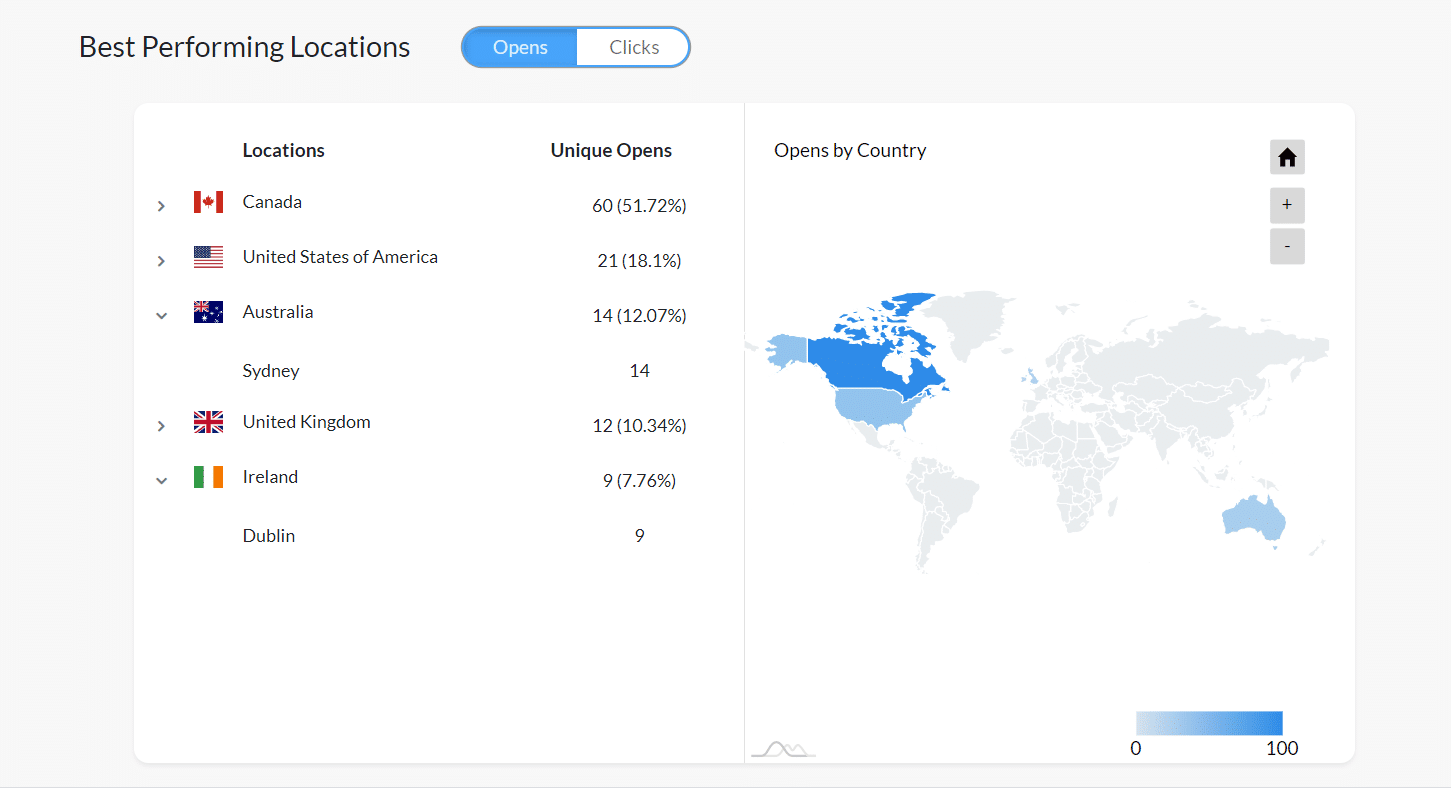 Internal communicators will now be able to dive deeper into the geolocation map and understand where employees are most engaged across the globe. With this updated look, it's easier to understand at a glance engagement across multiple countries, cities, and offices. Users will also be able to view geolocations by opens and clicks.
Improved Campaign Export Data
Users will now be able to export more data elements from their campaign statistics within the dashboard. The data export has been updated and will now include social reaction results, countries, cities, and all link click data.
Bug Fixes
Fixed an issue with exporting campaign statistics within the ContactMonkey dashboard.

Changes made to recipient locations for increased accuracy.

Updated Campaign Overview text.

Fixed an issue where 0 was not showing up on best-performing links section within the dashboard

Clickable links in Best Performing Links section.

Fixed an issue where users were experiencing an error message on clicking "View More" within the best-performing links section in the dashboard.
Are you looking to get started with measuring employee engagement from your Outlook or Gmail inbox? Book your free personalized demo and start sending and measuring better employee newsletters from Outlook and Gmail!