Our goal is to help internal communicators strategically improve employee engagement at their organizations. In August, our Product Team has been all about creating features that will improve employee communication and provide internal communicators with solid metrics to evaluate the success of their efforts! ?
What's New in August 2020
Compare Campaigns
Easily compare campaigns with powerful analytics. No longer do you have to view individual campaign metrics; you can now compare multiple campaigns side by side. Use this feature to benchmark your campaigns against your best performing email newsletters so you can identify the content, design, and layout that performs best. It'll also help you see which campaigns didn't perform well against others so you can identify gaps and areas of improvement.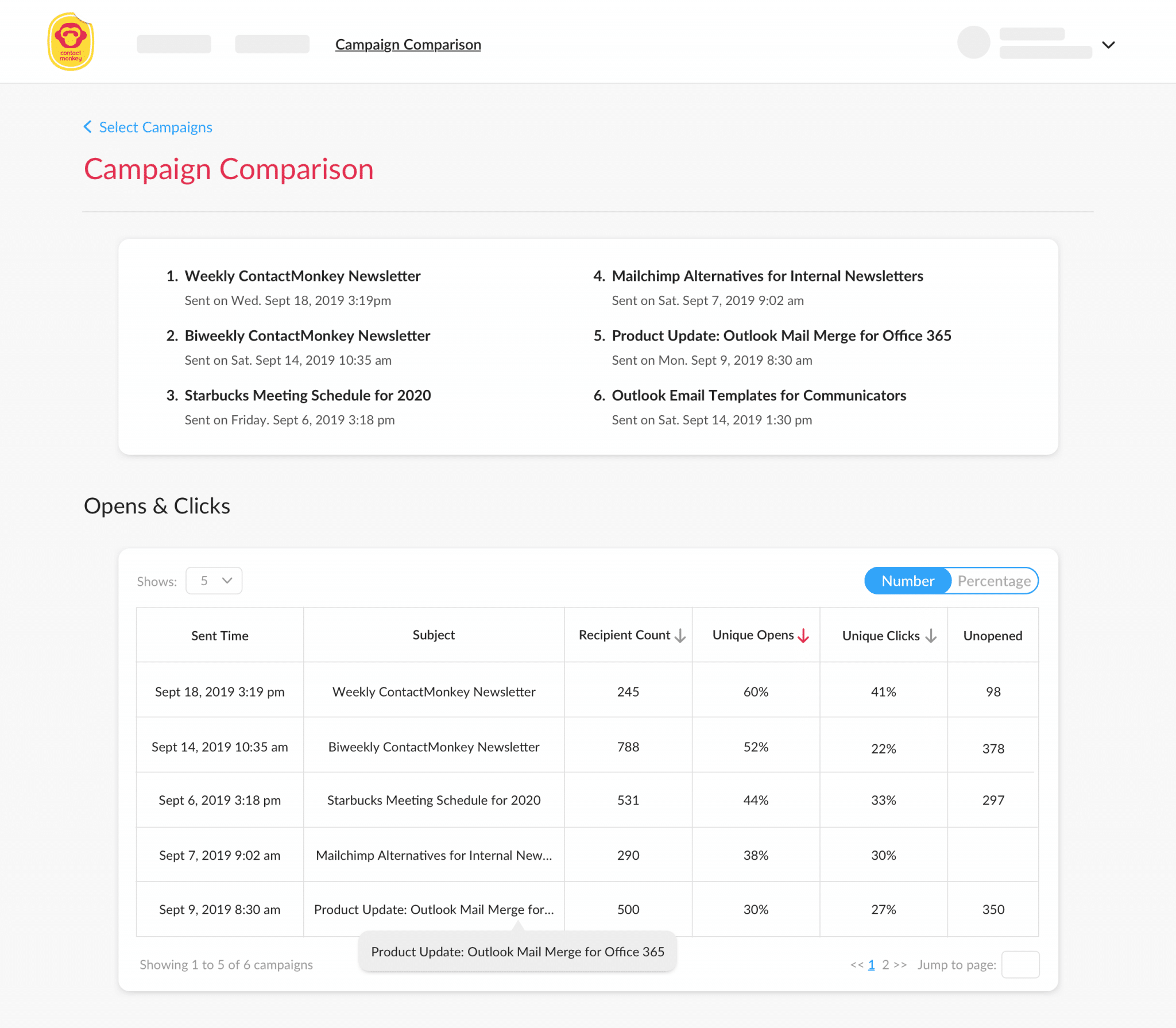 Tables Within Templates
You can now include Excel-style tables within the ContactMonkey email template builder. Avoid clutter and long paragraphs by sharing weekly schedules, event formats, and plans using an organized table format.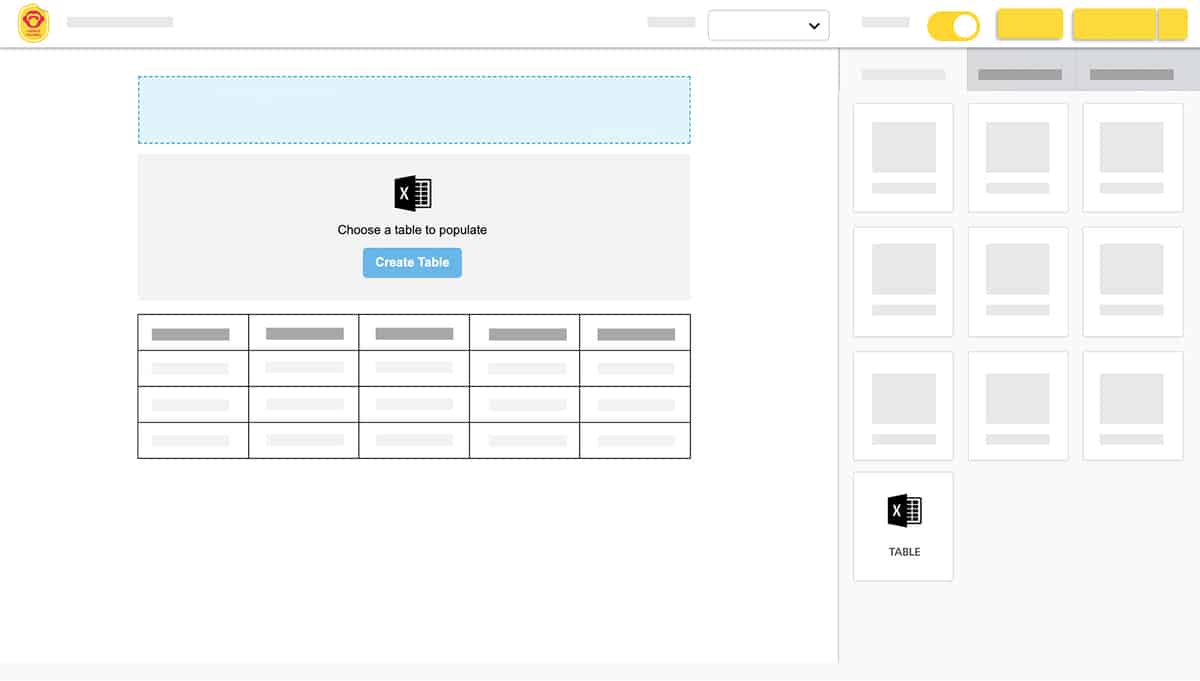 Improvements in August 2020
Tooltips for the Campaign Overview Page Statistics
Quickly analyze email performance with the newly added tooltips that will guide you through our comprehensive email metrics.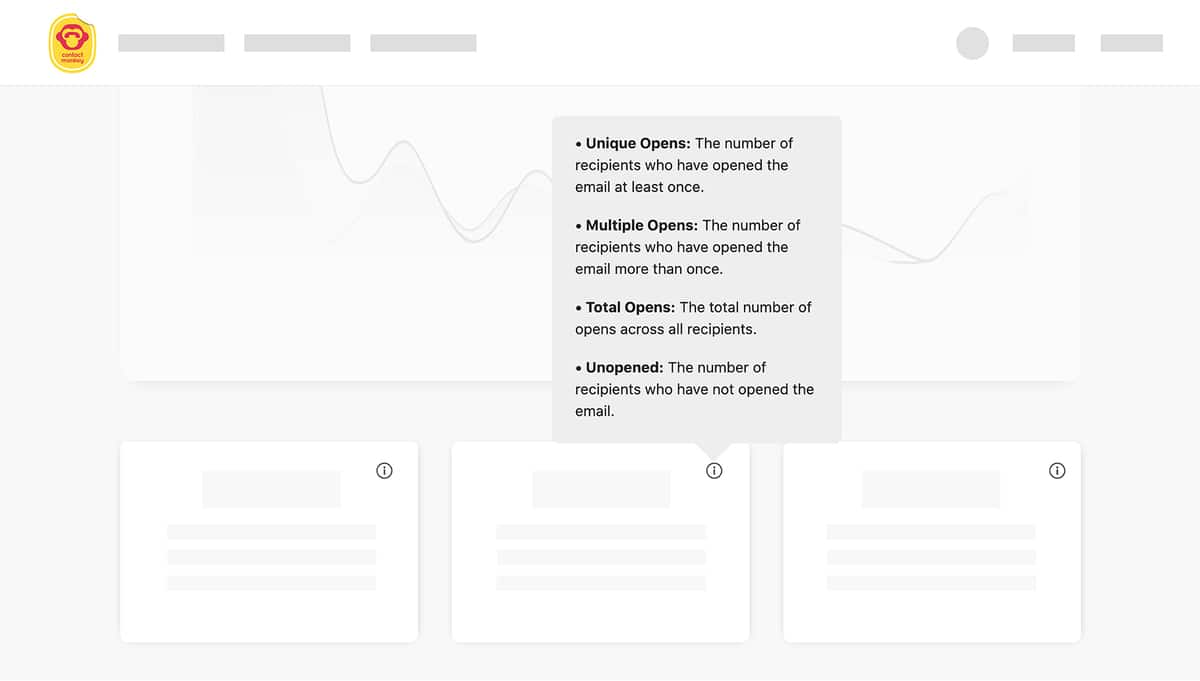 Updated Naming Convention for the Downloadable Report
The file name of downloadable reports now include your Unique Campaign ID, which will help you easily manage reports offline!
Comments – Character Limit Increase
Receive more comprehensive feedback and engagement with your newsletters! Employees can now write comments up to 500 characters long.
Bug Fixes
Fixed the formatting of Exported PDFs of campaigns
Are you looking to get started with measuring employee engagement from your Outlook or Gmail inbox? Book your free personalized demo and start sending and measuring better employee newsletters from Outlook and Gmail!