You can promote mental health within your organization using your internal communications. We cover specific tactics you can use to promote employee wellness and well-being.
According to the World Health Organization:
"Mental health is defined as a state of well-being in which every individual realizes his or her own potential, can cope with the normal stresses of life, can work productively and fruitfully, and is able to make a contribution to her or his community."
The stigmas around mental health are lessening. But employees can still feel they must put their feelings on hold when they're at work. Using your internal communications, you can create and promote programs that raise awareness and help improve your employees' overall mental health.
By investing in the mental health and well-being of their employees, your organization will nurture individuals who are likely to be more happy and productive.
Engage staff with a modern internal comms tool.
Start a 14-day trial. No credit card is necessary. Zero risk.
5 Ways to Support Employee Wellness and Mental Health in the Workplace
You can play an integral role in ensuring mental health and employee well-being are addressed at your organization. Here are 5 ways internal communications professionals can make employee mental health a fundamental part of their company's organizational culture.
Introduce workshops on mental health and employee wellness
Many individuals don't really understand what mental health is and how to face it or deal with it. This is especially true when it comes to mental health in the workplace.
The key to getting rid of this problem is to educate, educate, educate.
This may mean you need to bring in a certified and trained professional who can come in and give workshops on mental health, talk about how to recognize the signs of someone going through it and give advice on how you can be an ally during times of turmoil for others.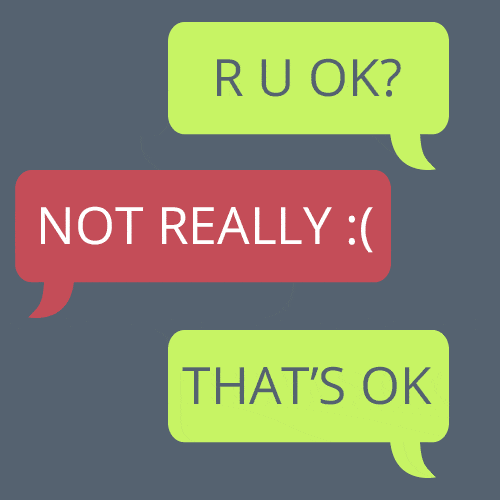 These workshops should be mandatory for all employees as well as executive leadership to attend—but don't sound forceful.
You can gauge your employees' feelings about your mental health events using ContactMonkey's event management feature. Embed your invitations in your Outlook or Gmail emails, and collect employee comments on RSVPs to fine-tune your event plans. Be sure to use your employee feedback to help your entire workforce feel comfortable and ready to learn at your next event.
Talk about mental health to promote employee wellness
You're a communicator by profession. There's a high likelihood that your superpower or strength lies in communicating effectively with various stakeholders.
Use that superpower to really talk about mental health issues and employee well-being. This means bringing up the topic of mental health in the workplace at every executive level meeting.
As a communicator, you enjoy a very special position. You get to communicate with both employees and leadership and can really bridge the communication gap between these two groups. Use this to your advantage to effectively communicate the importance of mental health to both groups.
Bring up mental health at every single meeting you possibly can. Keep at it until it becomes firmly embedded within the organization's core values and company culture.
Adopt a multi-channel approach
Talking about mental health in the workplace and employee well-being shouldn't be limited to bringing it up during face-to-face meetings.
It needs to be a part of your entire internal communications strategy. You need to mention mental health and employee well-being as part of your company newsletters ideas, bring it up on social media, print brochures on what mental health means and what an organization can do to eliminate the taboo of talking about it.
Use videos, animated GIFs, surveys, and other multimedia in your internal communications to educate on the significance of mental health in the workplace. Create easily accessible and engaging emails for your employees using ContactMonkey's drag-and-drop email template builder: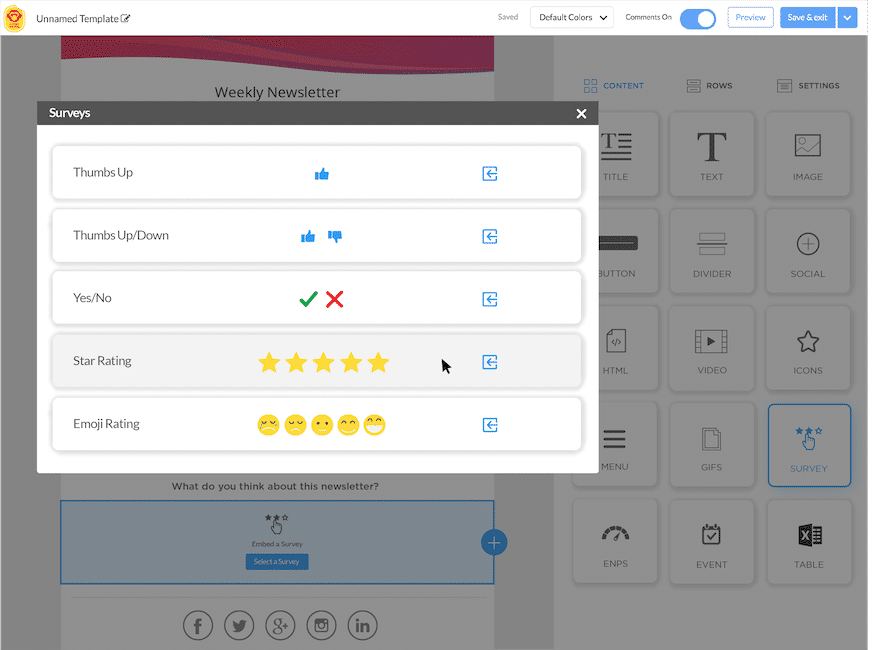 You can take this a step further and start internal awareness campaigns on mental health via social media. You could start by talking about any personal challenges you may have faced—if you're comfortable sharing of course.
Then encourage employees and executive leadership to also take part in the campaign. Don't restrict these campaigns to Mental Health Day or Mental Health Awareness Week. This conversation and dialogue need to be ongoing and always top of mind.
Involve executive leadership
If you truly want mental health and employee wellness to be a conversation instead of a fad, you need to involve executive leadership from the get-go.
You need to introduce initiatives to train leadership on the importance of mental health and employee wellness. This means you'll probably have to bring this up in every boardroom meeting.
And you need to ensure executive leadership openly talks about their own struggles. They should be open to sharing their stories and personal experiences on social media and within the employee newsletters.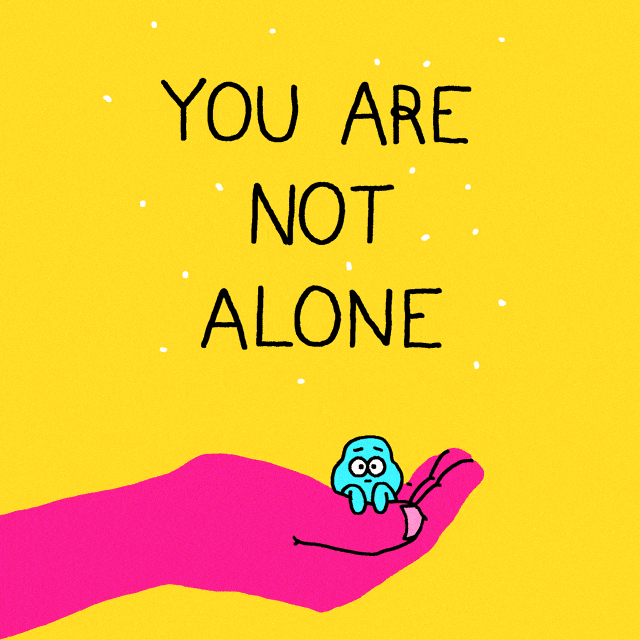 And remember, when it comes to getting executive approval for an internal comms initiative, the earlier you get buy-in, the better.
Be sure to start the mental health conversation with executive leadership as early as possible!
Start an employee wellness program
If your company currently doesn't have a wellness program for employees, now might be a good idea to start it. You can circulate wellness surveys to employees asking them for feedback on what a good wellness program means for them.
Would they prefer company yoga retreats that help them unplug from work? Would they feel better if there were weekly yoga or meditation classes within the company?
Or perhaps an in-house masseuse is more in-line with what your employees really need.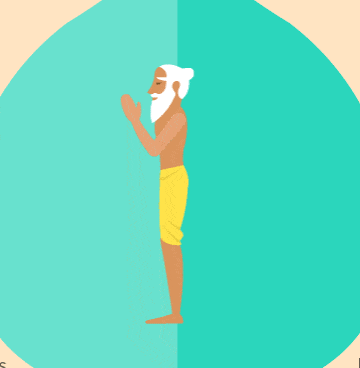 Introduce a nap room for employees to recharge after their lunch. Or start a fitness program for employees to live a more active and healthier lifestyle.
Benefits of Employee Wellness Programs
People are creatures of habit, and a regularly-held employee wellness program can immensely benefit your employees. Your mental health is an ongoing process, and taking time on a regular basis to address your mental struggles and successes is important for personal growth.
An employee wellness program can have numerous benefits for your workforce including:
Better mental health and well-being for your employees.
Better overall health, as mental health, can help spur other positive changes in one's life.
Increase retention and reduce turnover at your company.
Boost productivity and increase employees' ability to focus and find meaning in their work.
Finding the Right Program for Your Organization
Whatever your wellness program entails, be sure to listen to your employees. Understand what your employees truly want and need—and then demonstrate to executive leadership the benefits of investing in a wellness program to get buy-in.
Take your employees' mental well-being seriously, and give them opportunities to share if they're struggling. Your organization will benefit immensely when employees and leadership alike take these struggles we all face with the seriousness they deserve.
If you're serious about employee communications, you may want to start tracking the engagement on your employee emails. Learn about our handy internal communications tool by booking a free demo below: