Pulse Surveys are all the rage! With ContactMonkey's email template builder, you can now gather employee feedback directly from your newsletter with pulse surveys, emoji reactions, and employee comments – all within Outlook or Gmail. 
From our chats with clients and IC experts, one of the biggest goals for internal communicators on the way to stellar employee engagement is finding ways to efficiently collect feedback from employees. 
You may be wondering, what is employee feedback and why does it matter? Or how can managers improve employee satisfaction with the feedback process?
However, up to this point, most internal comms managers & employee engagement pros have found it hard to quickly get employee feedback and improve their internal communications strategy. 
Whether in the form of ad hoc employee surveys, an annual employee engagement survey or even group interviews, collecting feedback from disengaged employees is now harder than ever. 
For that reason, we made it our mission to make employee surveys easier and more efficient by adding them directly into emails, turning your newsletters into a two-way communication channel. 
And we also have a cool new feature as part of gathering quick employee feedback. Our feature is called "emoji reactions" and you can easily embed these emoji reactions within your newsletters to get quick employee feedback.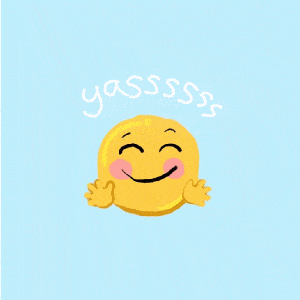 If you've ever wondered how to insert emojis in Outlook or Gmail or googled how to put emojis in email, how to use emojis in email, how to download emojipedia emojis or how to use emojis in Outlook, we've got you covered with this article!
Introducing Pulse Surveys, Emoji Reactions & Employee Comments for Outlook & Gmail
With pulse surveys, emoji reactions & employee comments for Outlook or Gmail, you'll finally have a way to collect both qualitative and quantitative data from your employees. 
While tracking email opens, link clicks, device used, location, and results from emoji reactions gives you meaningful quantitative data, with employee comments you will also be able to gather important qualitative data. 
Adding any type of employee feedback, including emoji reactions such as a smiley face emoji or a thumbs up and down is as easy as dragging and dropping the desired employee survey into your newsletter: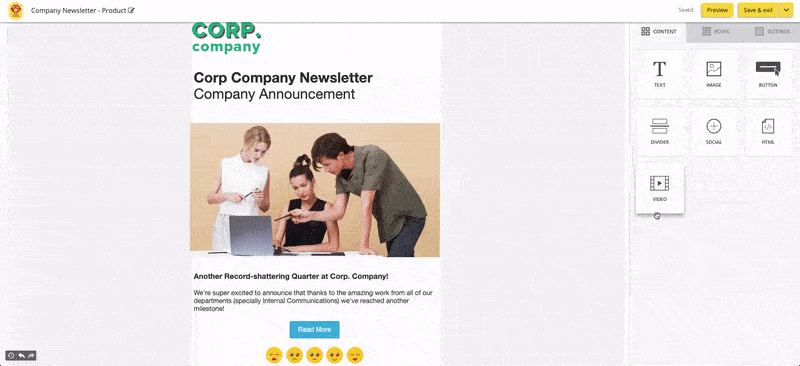 What's even better, all of the data and metrics you collect from your employee newsletters can be easily accessed and analyzed from your ContactMonkey dashboard. 
You'll be able to see results from emoji reactions and any employee comments all in one place. Here's an example: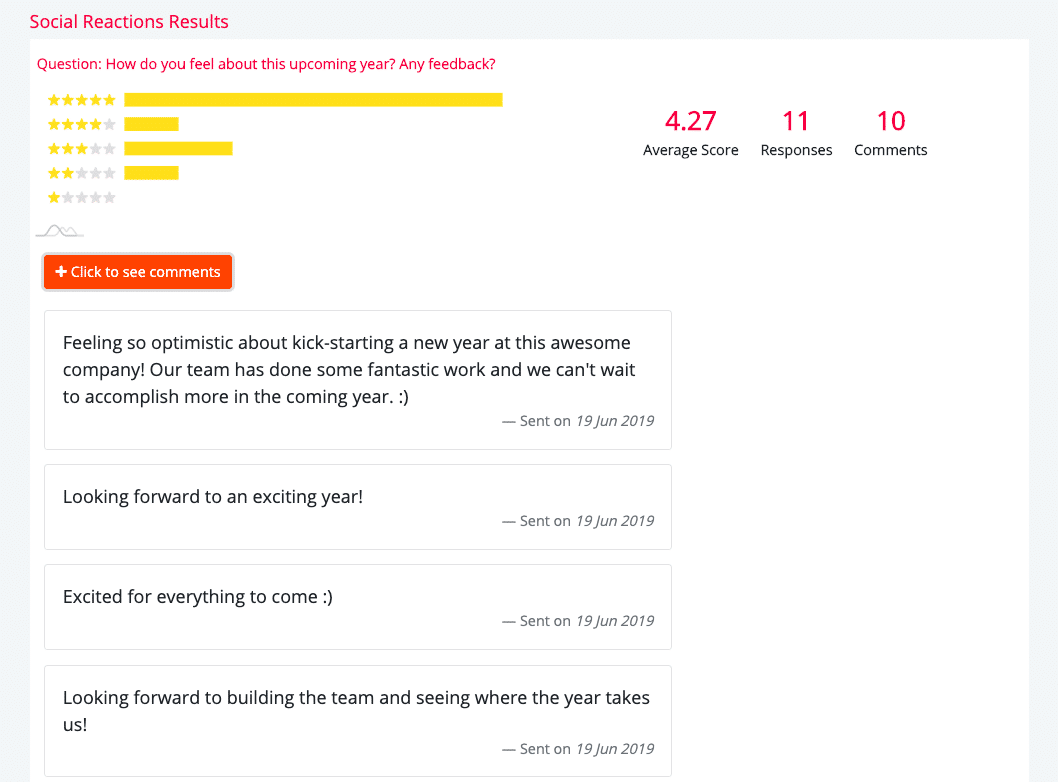 How to Collect Employee Feedback With Different Employee Survey Tools
Get In-Depth Employee Feedback with Employee Comments
With employee comments, you can continue to collect feedback from employees by allowing them to provide anonymous comments within your internal newsletters. 
By simply enabling the "Comments" feature within your email template builder, your employees will have the option to leave a written response to any question you ask via your newsletter.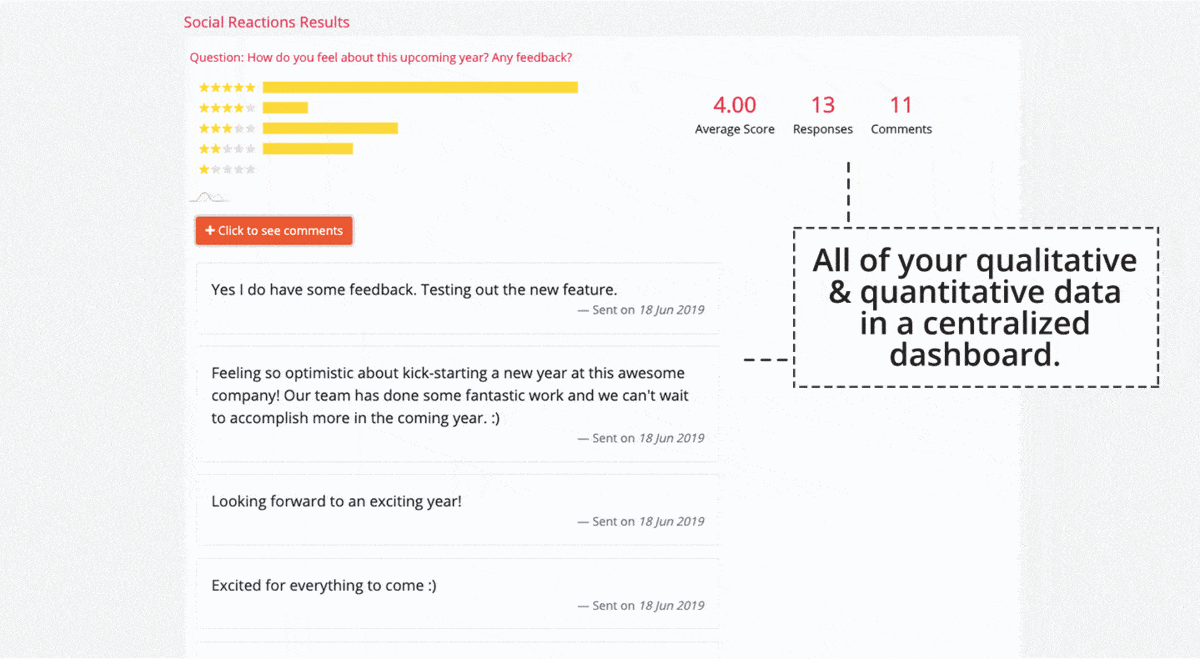 Measure Employee Feedback in Seconds with Emoji Reactions and Like Buttons
Give your employees the ability to love, like and laugh at any content you send them via email. With emoji reactions, your internal comms team can now constantly gather employee feedback in a seamless way.
Your employees are already liking content on all the social media platforms they use on their own time.
By adding like buttons to your own internal emails & employee newsletters, you'll be able to engage your employees with your content and actually learn what they like. 

Get Constant & Direct Employee Feedback with Pulse Surveys
What are Pulse Surveys & What is an Employee Pulse Survey?
Pulse surveys are pretty much the same as employee surveys but the questions on an employee pulse survey are short, quick and specific. 
Pulse survey questions aren't necessarily connected to each other so you can easily ask tons of questions without grouping them according to specific themes. 
Responses to pulse survey questions are given using a fixed measurement scale. 
Pulse survey questions aren't necessarily connected to each other so you can easily ask tons of questions without grouping them according to specific themes. 
Responses to pulse survey questions are given using a fixed measurement scale. 
For example, you can ask employees to give their answer in the form of a rating, between 1-5, with one indicating "strongly agree" and 5 indicating "strongly disagree."
What are the Benefits of Employee Pulse surveys?
Because pulse surveys use a fixed measurement scale, you can easily measure your responses by attaching numbers to them. 
Secondly, employees are busy and don't have time to answer long questions. 
It's therefore best to give them the option to simply rate their answers instead of asking them to write long answers. 
Employee Engagement Pulse Survey Tools: Use ContactMonkey to take advantage of Pulse Surveys
By adding an easy-to-use two choice survey at the end of any employee email or internal newsletter, your recipients will be able to let you know exactly how they feel about the content you send them. 
Whether it's a pulse survey in the form of a thumbs up/down, or a Yes or No, you'll be able to gather employee feedback without asking too much from your employees.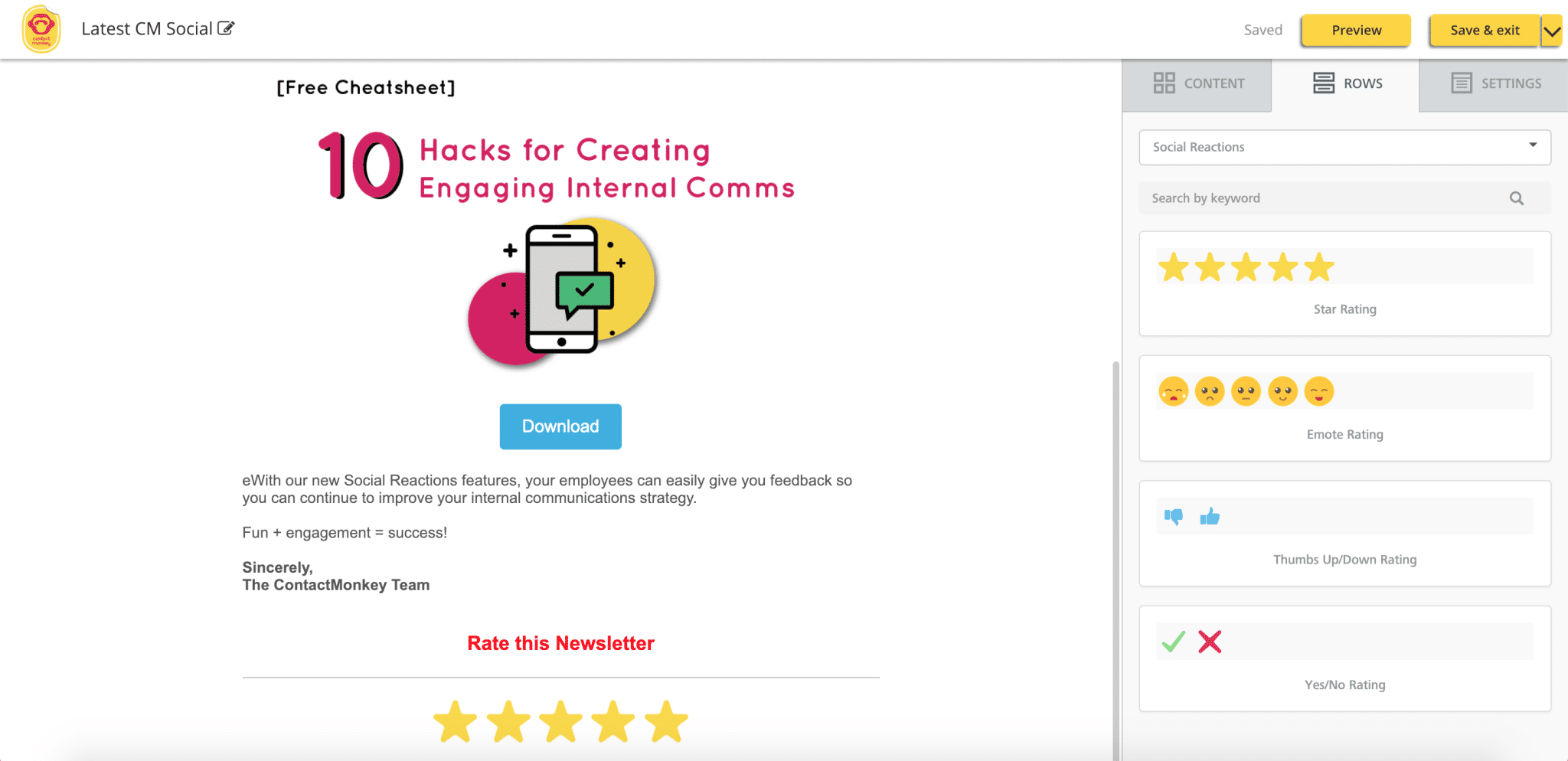 With these features for Outlook and Gmail now you can add emoji reactions, pulse surveys, and like buttons to the content in your internal emails by simply dragging the respective block anywhere you want in your newsletter
You'll find these blocks in your email template builder that is part of ContactMonkey for Internal Comms!
How to Use Emoji Reactions & Pulse Surveys to Gather Employee Feedback
1) Open your Email Template Builder and choose a template: from the ContactMonkey ribbon in Outlook, click on "Design HTML" and your email template builder will pop up.
Select from dozens of pre-designed templates or upload your existing responsive HTML email designs to get started.
2) Design your template: Use our simple drag-and-drop email template builder to customize your designs to match your companies brand colours, messaging and imagery style.
3) Add emoji reactions! By simply dragging and dropping a content block with emoji reactions anywhere in your email, you'll give your employees the ability to really let you know how they feel about your campaigns, your content, or any other importance announcements.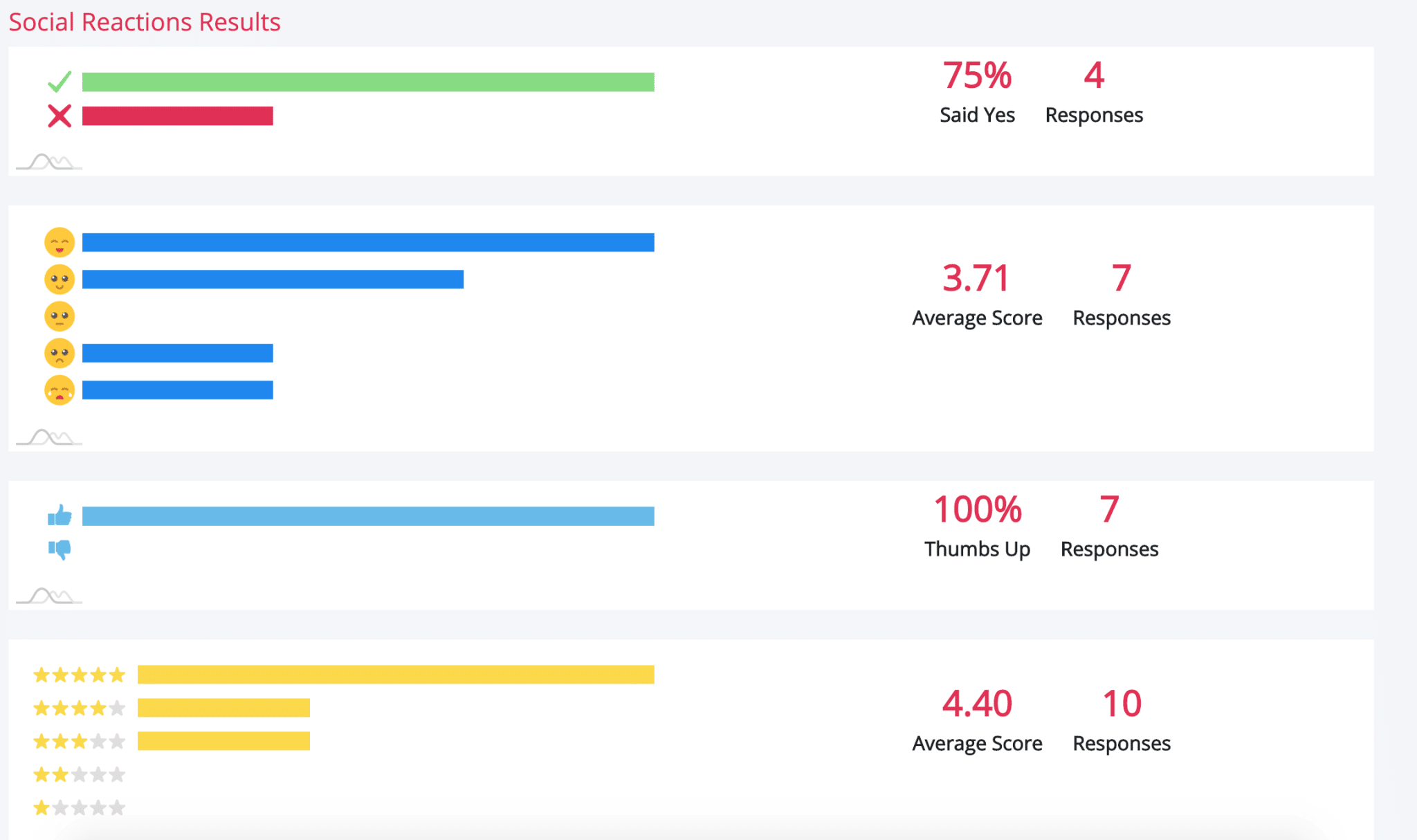 4) Add pulse surveys and employee comments: With pulse surveys, you'll also get actionable data in real-time without having to ask in a formal, disengaging way.
In your email template builder simply drag and drop a 5-star rating, a thumbs up and down, or a Yes/No question anywhere in your template depending on your question.
The questions you'll be asking are fully responsive (like everything in your template builder) and the responses you'll be getting would either be in a five point or a two point scale. Very powerful data depending on your needs.
5) Add Like Buttons: add a "Like" button to any piece of content in your internal emails to easily gather data from your team.
Once you're happy with everything, hit send and and start getting feedback.
To encourage participation and honest feedback, all results from emoji reactions, employee surveys, pulse surveys and like buttons are anonymous.
6) See your metrics in real time: With our powerful dashboard you'll be able to see, in real time, the results of your emoji reactions and surveys.
How did the town hall go? How happy are you at work? Are you attending the office holiday party? You'll see the answers, both average scores and number of responses, updated live in your new ContactMonkey dashboard
Simply book a demo and we will show you how you can leverage pulse surveys, emoji reactions and internal email tracking to boost employee engagement, get instant employee feedback and prove the value of internal comms today!