To facilitate learning in the face of a changing world, many universities and community colleges are planning to offer blended learning experiences where students learn both online and in-person.
Blended learning experiences represent a total transformation of the way colleges interact with students and staff.
This means your higher education communication needs to evolve with your changing curriculum.
It's time to embrace modern, personalizable communications channels that invite students and staff to interact, offer feedback, and collaborate no matter where they are.
In this guide, we'll give you seven communications tactics to foster a collaborative, engaged campus culture across a digital landscape.
Engage your audience with a modern internal email tool.
Start a 14-day trial. No credit card is necessary. Zero risk.
The Challenges Facing Higher Education Communications
The world is changing rapidly, and education is changing with it.
In response to COVID-19, educational establishments are pivoting to incorporate remote learning into their curriculums.
In fact, 90% of universities plan to deliver blended learning next year (a mixture of online and offline teaching).
Nowadays, higher education organizations have different arms of their student body dispersed across the globe — from international distant learners to remote research teams. This can make it tough to foster a cohesive college culture.
Higher educational institutions need new and innovative ways to deliver lessons, offer college services, share research, and keep the campus thriving. Which means one-dimensional communication simply won't cut it anymore.
Students and staff need to be able to communicate in ways that open conversation, incite collaboration, and invite feedback — both in-person and online.
The issue is that current higher education communication systems simply aren't equipped for the job.
Often limited to Outlook's basic email functionality, many educational establishments spend hours designing internal communications with no real understanding of who's reading them.
To speed up communications, higher ed institutions are leveraging the benefits of easy-to-use, innovative internal communications software like ContactMonkey:
Time-saving: Schools are finding that they shave up to 3 hours per email by implementing modern, user-friendly communications software.
Engagement: The introduction of polls, surveys, and questions within email encourage collaboration, feedback, and engagement within the student body and staff alike.
Analytics: With comprehensive email tracking, internal communicators can measure which emails receive the most engagement. This helps colleges steer future content to encourage higher engagement.
7 Ways to Use Higher Education Communications to Build Campus Culture
Want to foster campus culture across a dispersed college community? You'll need to communicate updates, strategies, successes, news, and roles effectively.
Here are seven ingenious ways to engage your students and staff through cohesive higher education communications systems.
1. Facilitate learning from home
Since most universities and community colleges plan to offer blended learning next year, schools require communication methods that can provide the same caliber of education online as is offered in-person.
This means communications systems need to be interactive, flexible, and capable of delivering practical information remotely.
You must go beyond the one-way email announcement to facilitate new blended methods of:
Delivering lectures and seminars
Presenting course notes and educational materials
Assigning and collecting homework and coursework
Fostering student and staff collaboration
Providing and accepting feedback for staff and students
For example, video lectures.
It's one thing to present and record these lectures, but how will you know if your remote students watched and understood the content?
With ContactMonkey's pulse surveys, you can post interactive feedback mechanisms to measure your students' responses to your video lectures.
You can pose questions to students as polls, surveys, with comment boxes, or with simple emoji reactions.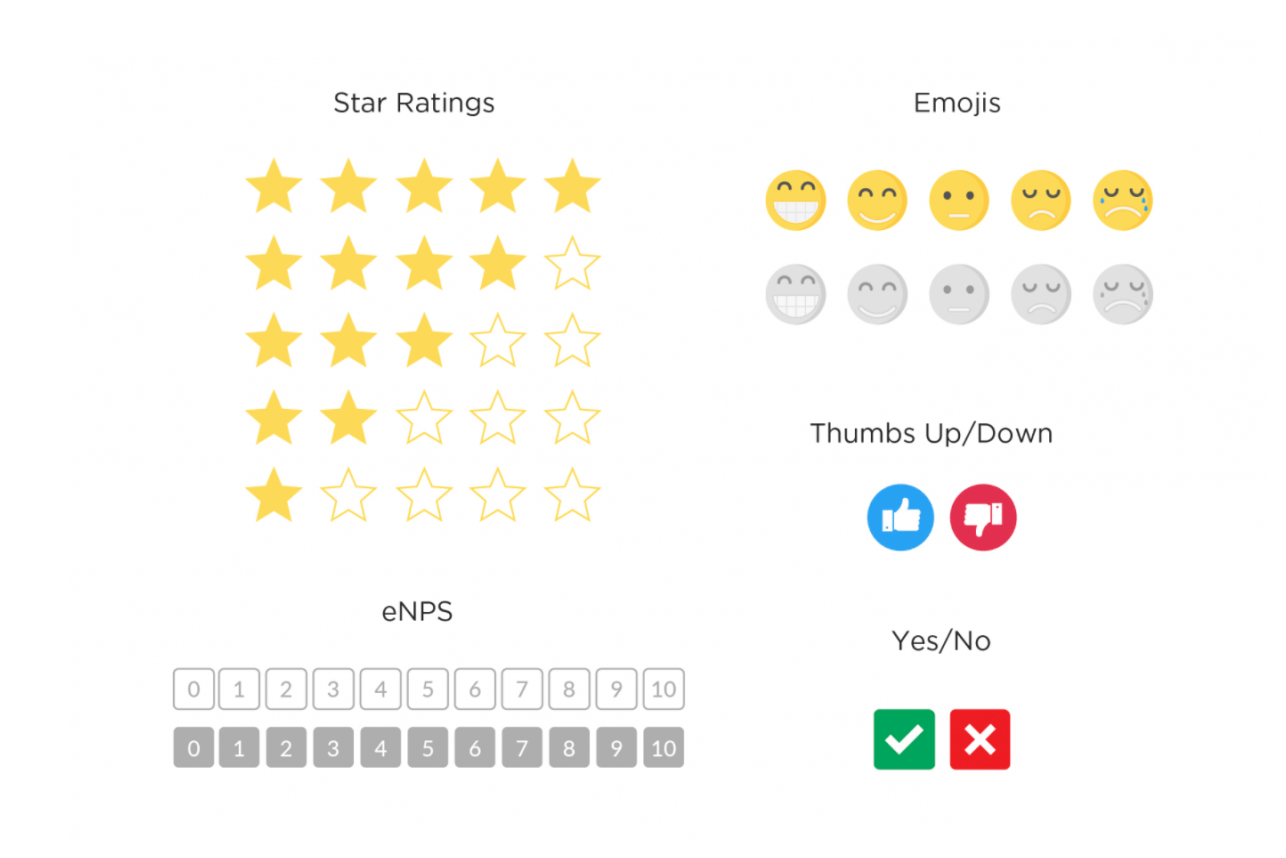 Students can submit responses as part of their coursework while you can gauge which students understand and which need more help.
2. Showcase faculty research
Foster campus community by highlighting staff achievements and university research.
Official university communications serve as social proof for researchers, acting as a record of achievement for future career progression. Likewise, cutting-edge research boosts the university's reputation among peer research establishments.
Sharing faculty research can also aid collaboration among academic colleagues.
However, since many colleges are very large, there's so much research to share. Departments may miss poignant faculty research if it's buried under a bunch of irrelevant literature.
This is the problem with how California Polytechnic currently shares faculty research: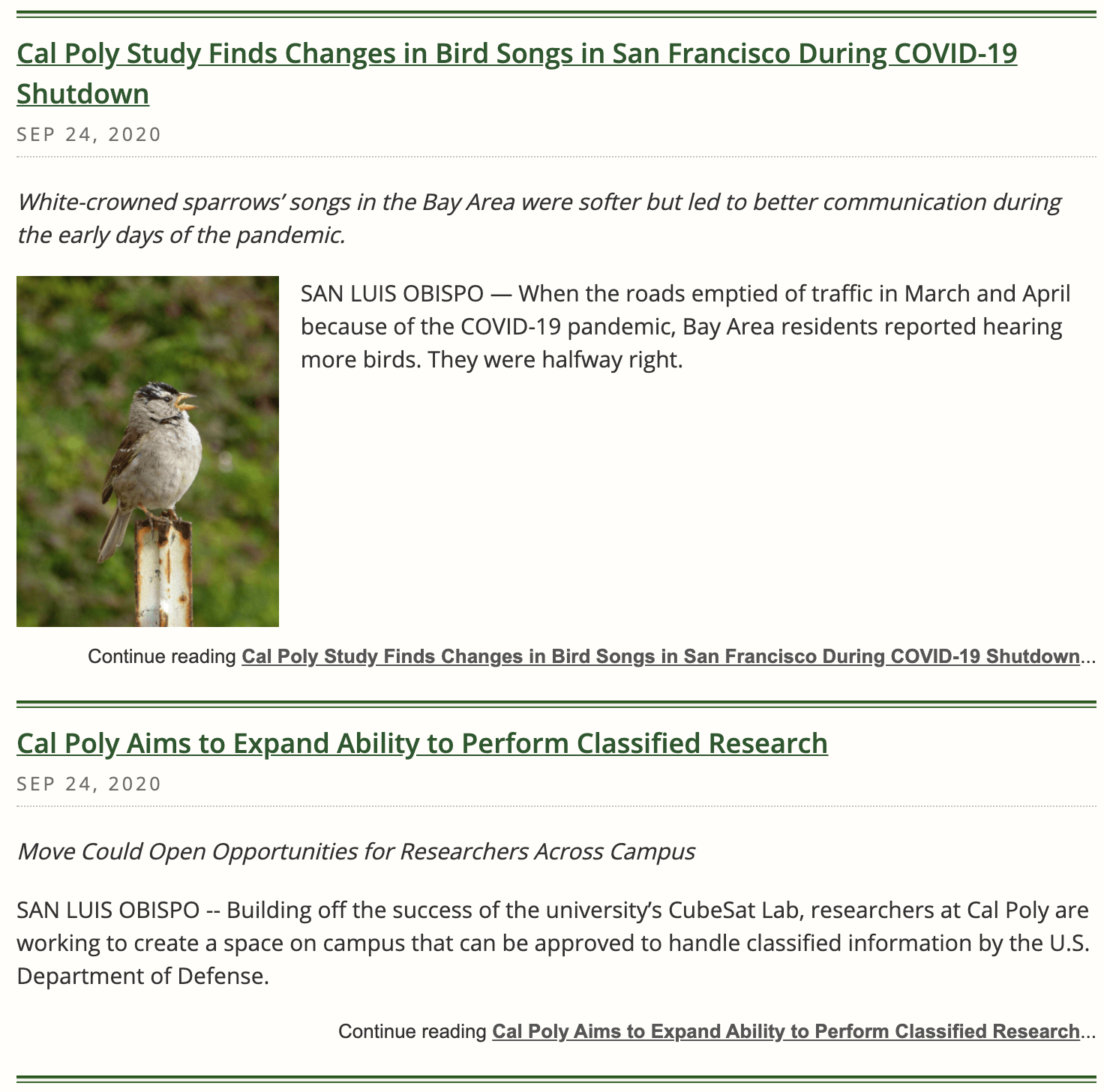 While the blog does highlight achievements and new research, departments need to trawl through everything to find relevant articles.
Bypass email-sending limits of Outlook and Gmail.
Send all of your internal emails within ContactMonkey.
But most recipients probably don't make it that far. Because there's no way to subscribe to the blog, staff are unlikely to know when new research has been released.
Instead, why not create personalized newsletters that send relevant faculty research to the right departments: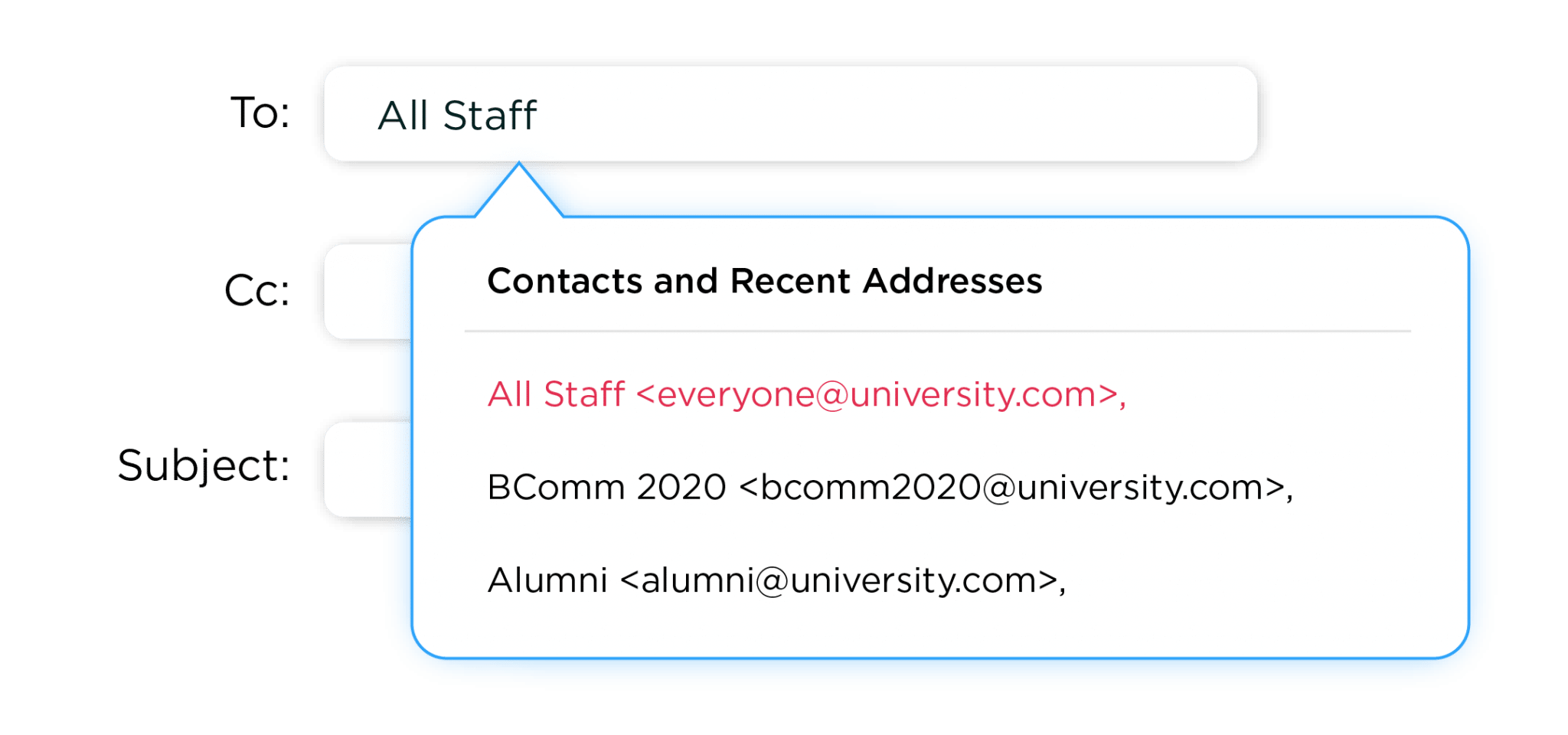 Create options for faculty members to opt-in to newsletters that interest them and opt-out of those that are irrelevant.
That way, you can send relevant research straight to staff inboxes so nobody misses the latest groundbreaking study.
Using ContactMonkey's List Management feature, you can easily create your own custom email lists without needing help from IT. Email lists created using ContactMonkey integrate with your Human Resource Information System (HRIS) like Workday and ADP, as well as Azure Active Directory, so they'll update as employees join and leave your organization.
3. Streamline student updates
Like most of us, students use many messaging applications. When there's not a single, standard platform for students to receive updates, important information can get lost across messaging apps.
Higher ed establishments need a standardized protocol to make sure students don't overlook vital information about campus news, classes, health information, and changes to campus policies.
This is especially important now that students will spend more time off campus.
Create a centralized communications system for all student updates. Harness interactive feedback elements (like the simple star rating system offered by ContactMonkey, below) to gauge how students feel about these changes.

The University of North Texas had to learn this the hard way.
The college's existing communications processes had no way of measuring whether updates were reaching their students, or how those updates were received.
Implementing ContactMonkey made all the difference:
ContactMonkey has made a huge difference in network flow and that type of thing. I mean we look at the analytics each week, and we can see, Oh, this story was really popular, or this thing didn't get any attention at all. That's really nice, just to be able to start seeing those types of things.
With ContactMonkey, the school can now track who reads campus updates and how they engage with this information.
If your organization has internal or external regulations around email privacy, and you can still gather email metrics while maintaining your recipients' privacy by using ContactMonkey's anonymous email tracking.
4. Increase engagement with Alumni relations
Your alumni form the basis of a strong, multigenerational community.
Alumni tend to influence their own children, encouraging them to attend the school they attended. This provides universities with a consistent stream of dedicated students over the years.
Plus, alumni are responsible for a large proportion of college donations. On average, 48% of alumni donate to their Alma Maters. These donations are crucial to supporting school programs and services.
To keep alumni on your side, higher educational establishments should be communicating important updates, achievements, and changes to the school.
And alumni relations should be measurable, so your college or university can gauge alumni reactions to new policies, practices, research, and progress. That way, fundraisers can easily spot the right donors to target for particular campaigns.
Emory University uses ContactMonkey to create a professional-looking alumni newsletters to keep ex-students updated on current campus affairs.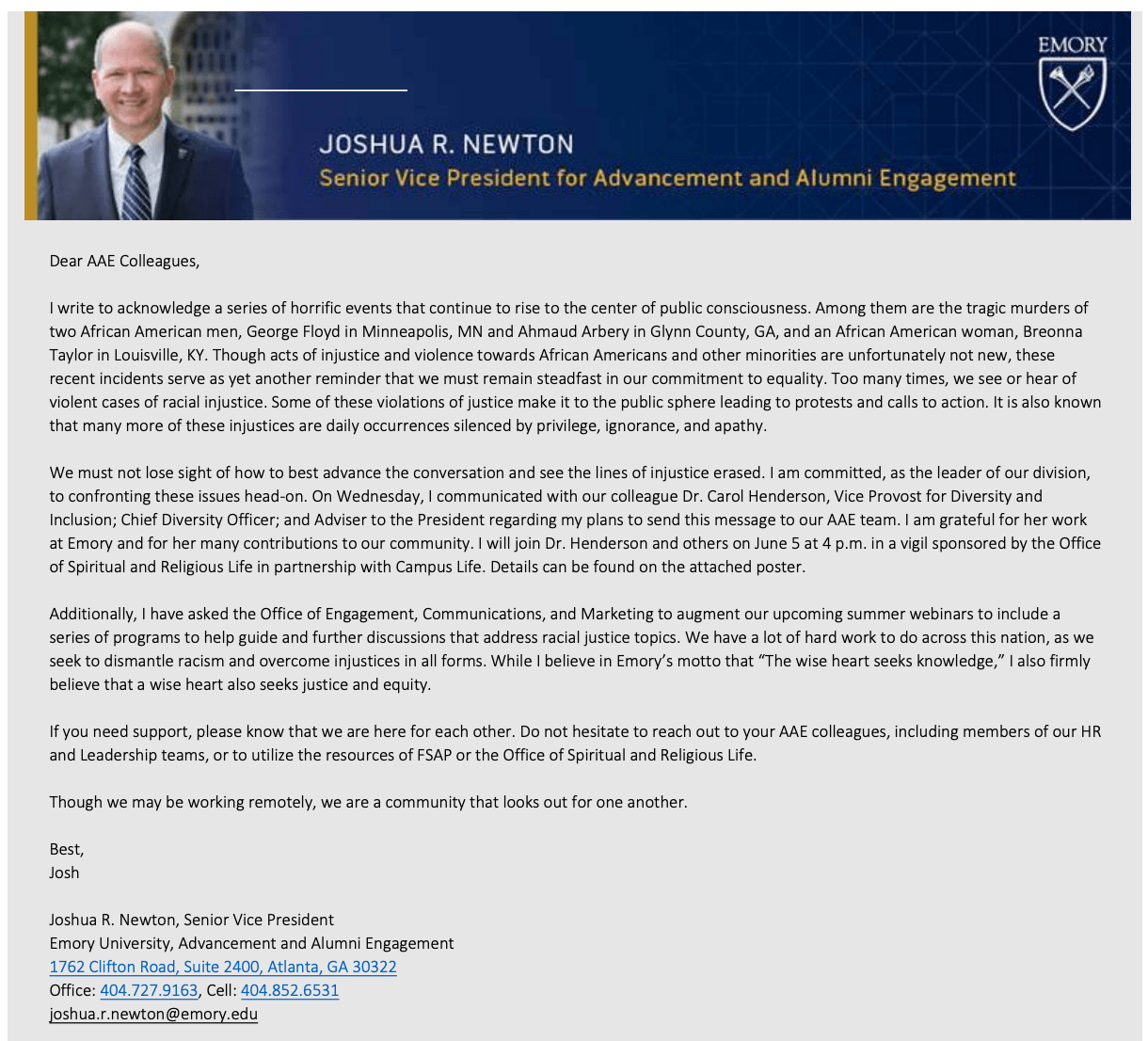 Sent straight from the Senior Vice President for Advancement and Alumni Engagement, the university uses direct email communication to keep alumni informed and to extend support.
Alumni communications should also open up a dialogue. Use surveys and feedback mechanisms to determine the type of developments alumnis will support.
That's how the University of Virginia managed to shape its 'University Communications' project.
The school wanted ideas on how to mold its online communications to increase awareness of the university's accomplishments. Using interactive feedback mechanisms in alumni emails, the college managed to collect over 2500 suggestions.
5. De-clutter internal department communications
Higher educational establishments need to streamline internal department communications to aid online and in-person research.
Over a fifth of knowledge workers (like academic professors) claim that information overload across all devices causes them daily stress.
With streamlined communications, faculty members can filter out irrelevant information, so they don't feel overwhelmed.
Strong internal communications systems make it easy for staff to find the latest updates and to communicate with members of the team in an organized fashion. By decluttering internal department communications, faculty members have one source of truth that informs their working day.
Widener University achieves this by sending one daily brief to each faculty staff member.
The information in the brief is tailored to different departments and campus roles, so staff only receive information that's relevant to their job.
Staff are kept in the loop on a daily basis, and the higher ed institution can effortlessly scale news updates across multiple departments at once.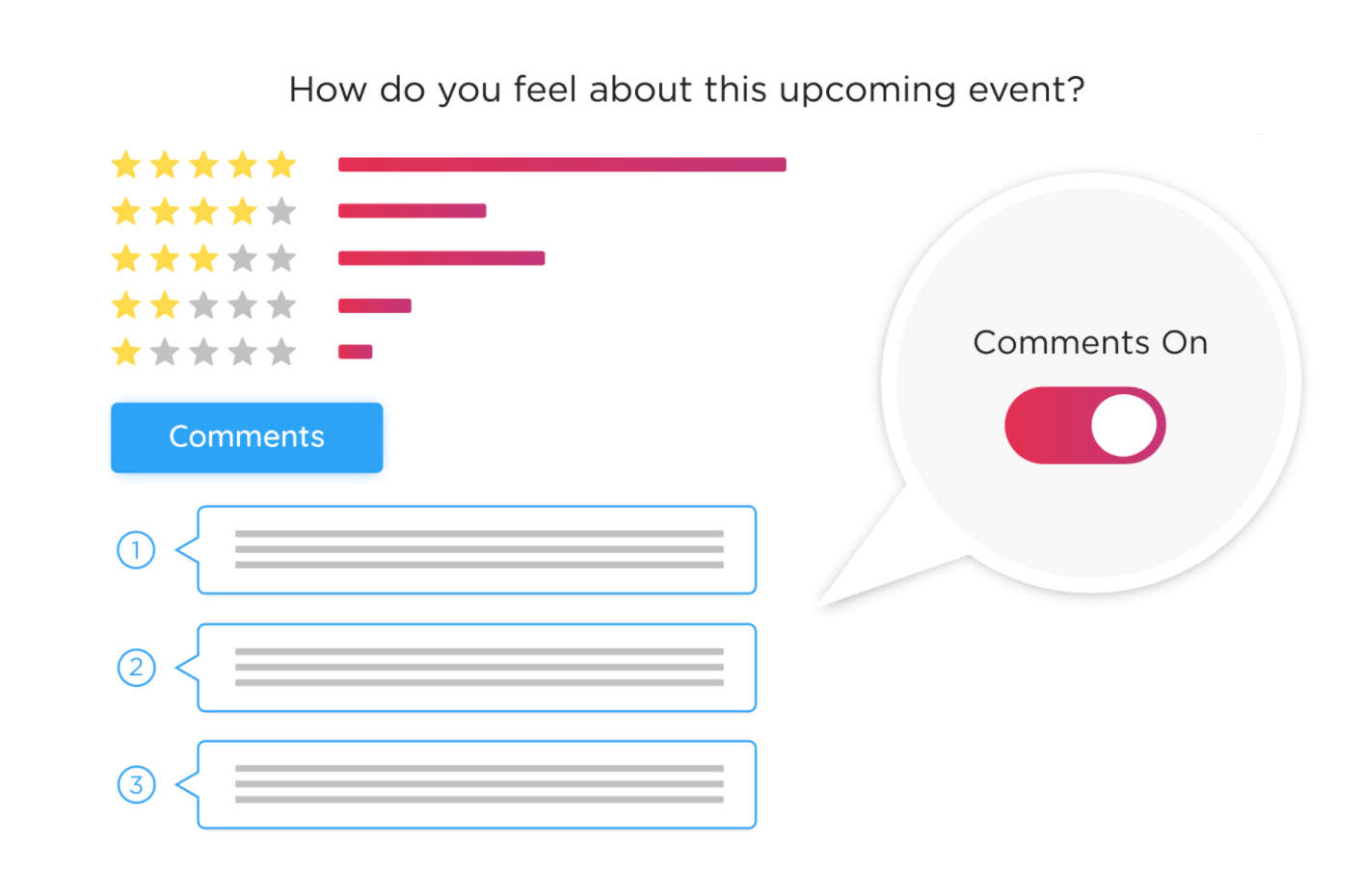 Using ContactMonkey, higher ed institutions can enhance department communications with interactive emails that incorporate surveys and comment boxes.
That way staff can collaborate on ideas and department heads can make sure that all vital communications are being seen.
6. Highlight crisis alerts effectively
With the world in the throes of a global crisis, it's vital that educational institutions establish protocols for sending out crisis communications.
Crisis alerts need to update everyone about emergency procedures quickly and should be impossible to ignore.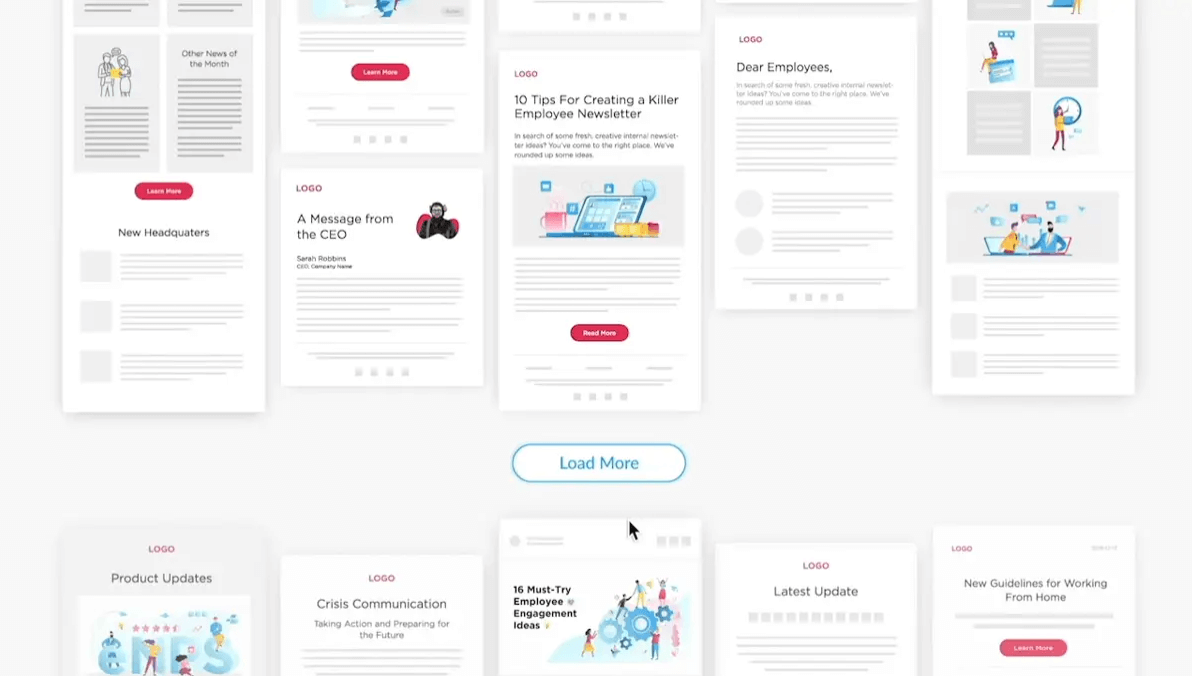 If you don't have a standardized, distinguishable template that all students and staff recognize as an emergency alert, crucial information may get buried in inboxes.
At the University of North Texas the role of crisis communications falls to the University Relations Communications and Marketing Division.
Using ContactMonkey's intuitive drag and drop builder, the school's communication team can test and measure the effectiveness of different style alert emails.
In doing this, the educational institution can work out how to effectively deliver rapid emergency information to all its staff and students.
7. Foster a strong college community culture
Colleges are communities that extend well-beyond the classroom — a melting pot of campus services, social events, clubs and groups, and much more. To keep campus community alive, universities need to work out how to foster a sense of belonging in a blended learning environment.
Since the world is so uncertain as of late, students are worried about the future of university life. So far, colleges have done little to stem these worries.
Only 6% of prospective students say they get information about what's going on with universities next year through the colleges themselves. Students complain that, instead, they're 'left in the dark' and that the only information is 'coming from the media'.
Of the prospective students who did get information from college admissions, two-thirds lament it hasn't reassured them about their worries for next year.
While it's harder than ever to nurture a sense of campus belonging due to the rise in remote learning, it's important that colleges develop creative communications that address student worries.
Both prospective and current students want to know:
How will schools deal with applications this year?
Will grade requirements change?
Will colleges be open next year?
If not, what programs will take their place?
Create a digital campus community newsletter that answers these poignant questions and offers digital support services. Use this space to foster campus culture through community-generated blogs and digital bulletin boards.
Need ideas for your campus community newsletter? Try using ContactMonkey's OpenAI ChatGPT integration to generate content for your email newsletters. Simply describe what you'd like to accomplish, generate examples, and then edit that text according to your needs.
Conclusion
To create a resilient, productive higher educational establishment with a flourishing community and proud alumni, rock-solid communications are key.
Poor higher education communications strategies leave educational establishments feeling disjointed as students and staff become disengaged.
Instead, use next-generation higher education communications software to streamline communication processes across and within departments and throughout the student body.
Struggling to optimize your higher education communications? Get a demo of ContactMonkey today to see epic engagement results.