Whether you're trying to attract customers or engage employees, email marketing is proven to drive results. In this post, we'll break down the best email marketing tools to help you maximize business growth and optimize productivity.
If you want to build a strong brand and lasting relationships with clients, growing an email list is essential.
But with so many different email marketing tools to choose from, picking the right one for your business can be confusing.
We'd like to take the stress out of choosing the right email marketing software by walking you through the latest and best email marketing tools.
In addition, we'll show you how to connect your internal and external marketing efforts to maximize business growth.
Benefits of Email as a Communications Channel
Email is familiar, reliable, and one of the most widely used communications channels.
It's also one of the most profitable tools for business. Here's why you need email marketing:
Recent

studies show

that 7

2% of Gen X, 64% of Millennials, and even 60% of Gen Z still believe that email is the most personal outlet for receiving brand communications.

The average ROI of email marketing is a whopping $38 for each dollar spent!
Email isn't just great for external marketing. 93% of internal communicators consider internal emails as the best channel for reaching employees.
It's not easy to create and send engaging emails at scale. And that's true whether you're sending emails to clients or staff.
A quality email marketing tool can help you create more personalized email communications while automating the process to optimize your productivity. Let's explore your options when choosing the best email marketing tools.
10+ Best Email Marketing Platforms
When it comes to choosing the best email marketing software, there's no one-size-fits-all approach. The right tool for you will depend on your email marketing strategy and goals.
Some email marketing tools offer advanced campaigns with plenty of options for personalization, segmentation, and email analytics. Other tools might stand out precisely due to their simplicity.
Without further ado, here are the best email marketing software for business in 2022:
1. HubSpot
HubSpot is a leader in email marketing automation. The Customer Relationship Management (CRM) platform allows you to build and automate emails, tap into dozens of engagement analytics, and segment campaigns for personalized communications. By integrating email marketing with all other marketing functions, HubSpot creates a smooth, streamlined user experience.
Just beware of using HubSpot for internal communications. The tool is not designed for employee messaging so delivery errors and privacy issues are common.
Standout features:
Automated workflows

Drag-and-drop template builder

Campaign tracking and comparison

Streamlined email marketing management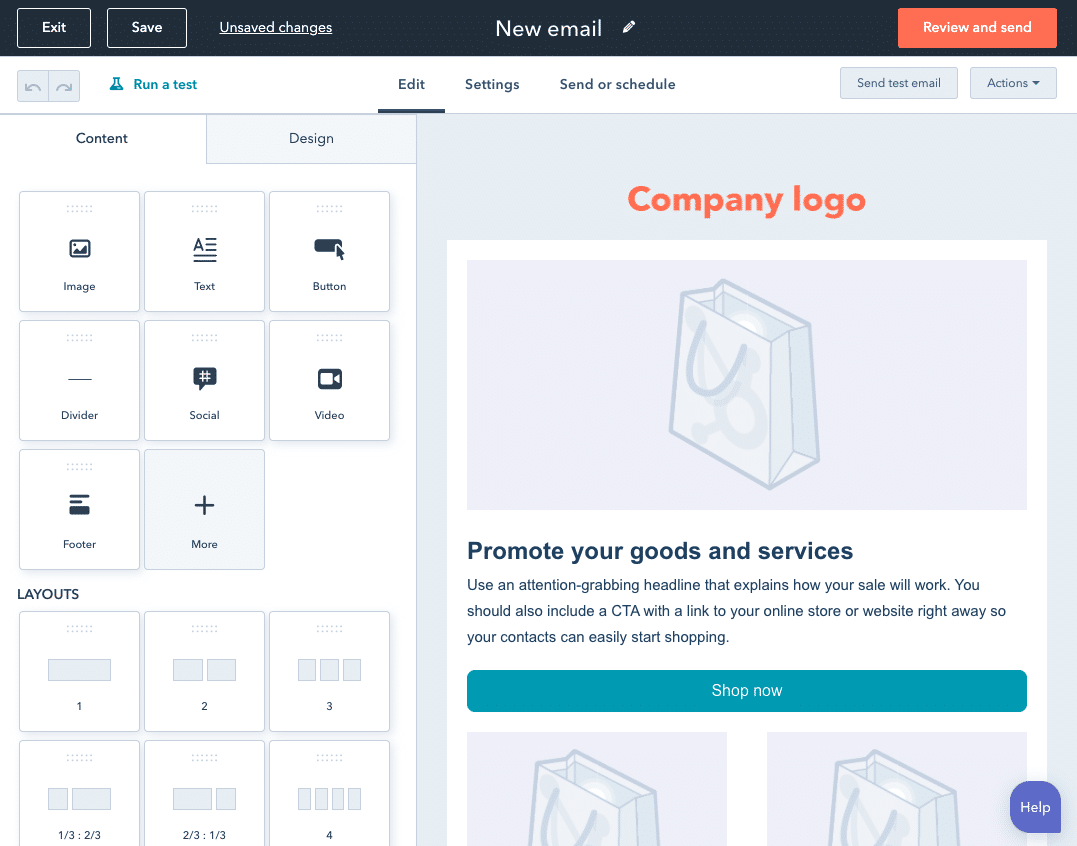 2. Salesforce
Salesforce is a popular and data-driven email marketing platform that allows you to manage the entire customer journey through a single user interface. With responsive and customizable HTML email templates, Salesforce makes the email design process incredibly easy.
Meanwhile, email automation and segmentation allow you to deliver more relevant and engaging content to customers. Salesforce also integrates with dozens of workplace apps so it's easier to adapt it to your existing workflow.
Standout features:
Drag-and-drop segmentation tools

Intuitive email template design

A/B testing and sophisticated performance reports

Custom reports distribution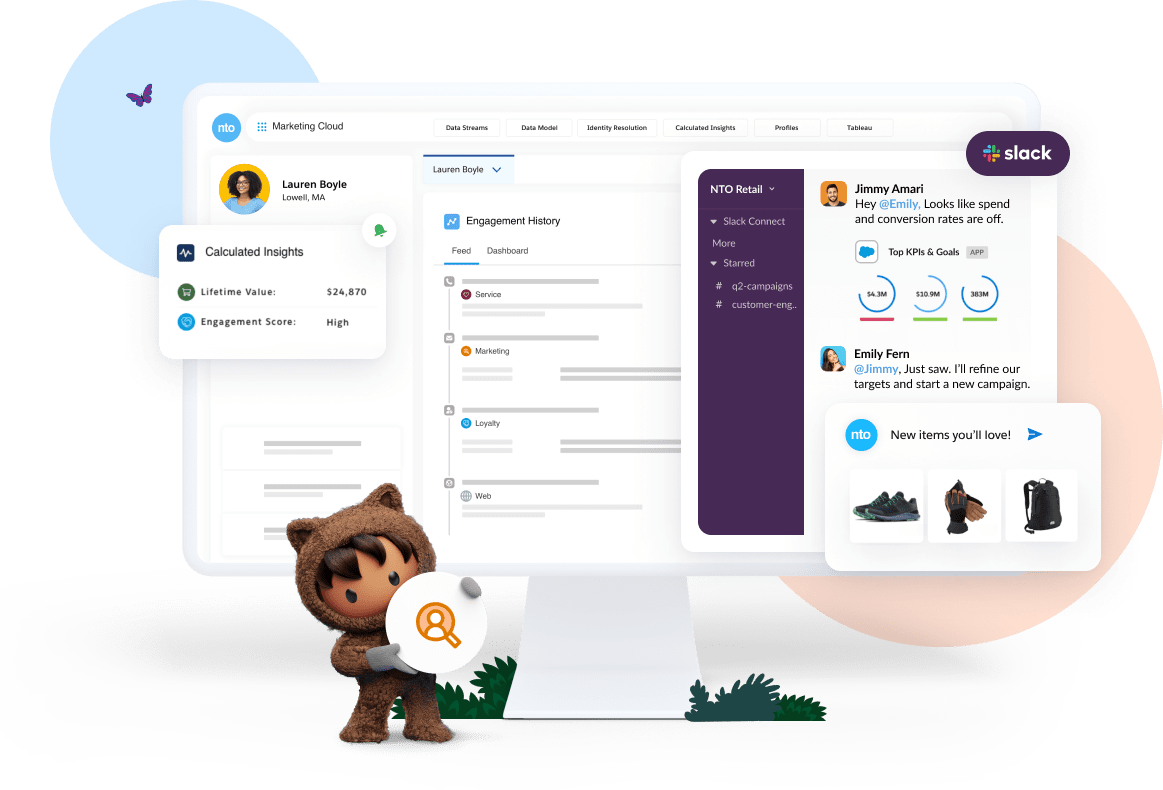 3. Mailchimp
While it began as an email-focused marketing solution, Mailchimp now offers a wide selection of tools—from website-building to paid ads. Thanks to its simplicity and broad scope of features, Mailchimp is well-liked by startups and those new to email marketing.
However, be mindful of using Mailchimp for internal communications. When sending employee emails with Mailchimp, privacy and deliverability issues are common. If you're creating internal messages, opt for a dedicated employee communications tool like ContactMonkey.
Standout features:
Simple HTML email builder

CRM integration

A/B testing

Predictive analytics

Customer journey design

Data segmentation
4. Sendinblue
Alongside email design and automation, Sendinblue's all-in-one email marketing solution boasts a wide range of unique features. These include built-in SMS and CRM integration, Facebook ads, and contact segmentation. Put simply, this tool lets you streamline your whole marketing strategy and put it on autopilot.
Standout features:
Dozens of customizable templates

Easy contact retargeting

Shared inbox for team collaboration

Integrated CRM, SMS, and chat

Facebook ads integration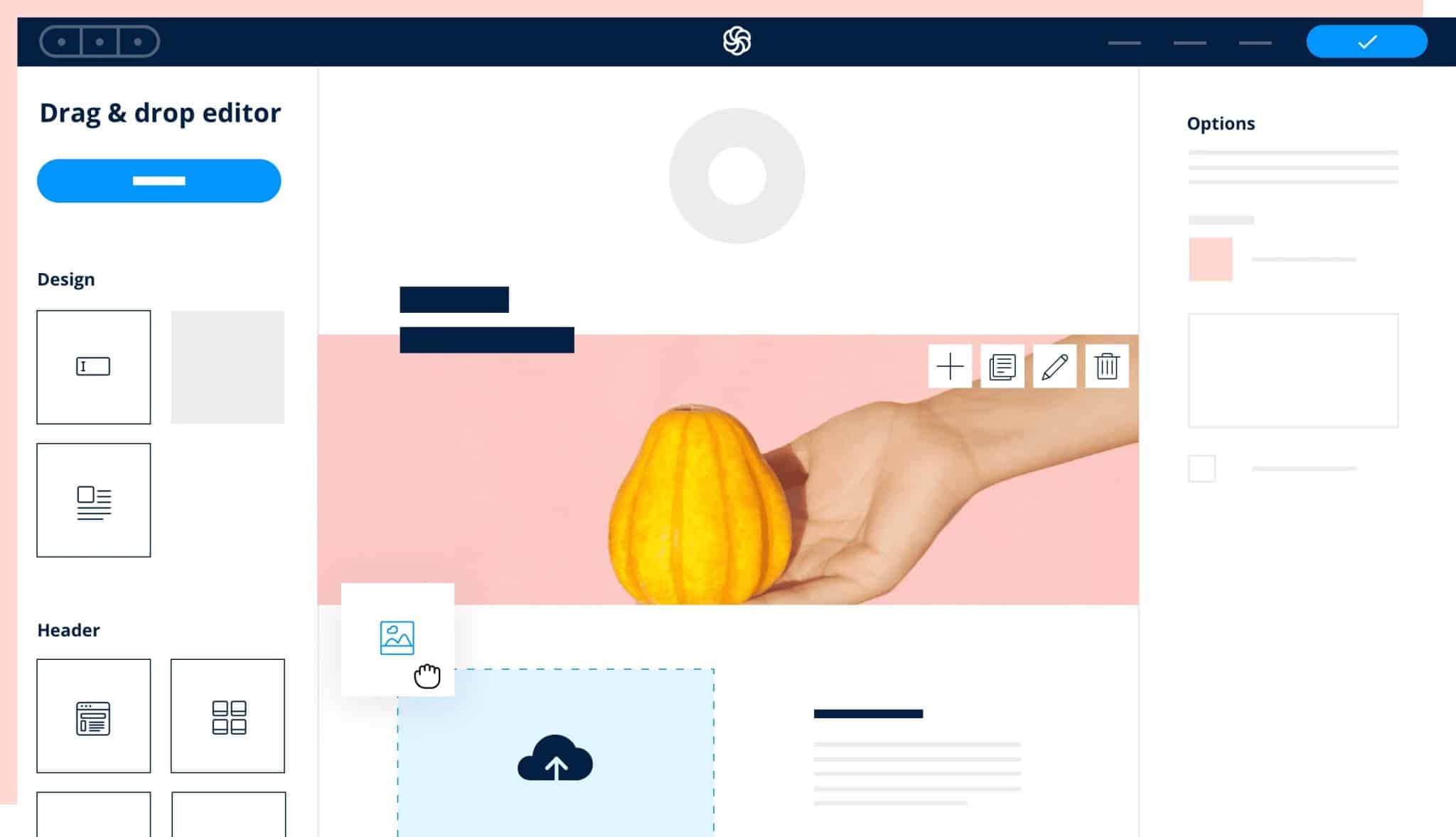 5. Omnisend
Omnisend is an email marketing platform that specializes in catering to eCommerce businesses. Along with email marketing essentials like automation and segmentation, Omnisend has built-in SMS and pre-built customer workflows.
Users can streamline every area of email engagement with custom welcome cadences, cart abandonment emails, and transactional messages.
Standout features:
Large email template library

Branded email design

Automations library with a range of built-in workflows

Email segmentation

In-depth email analytics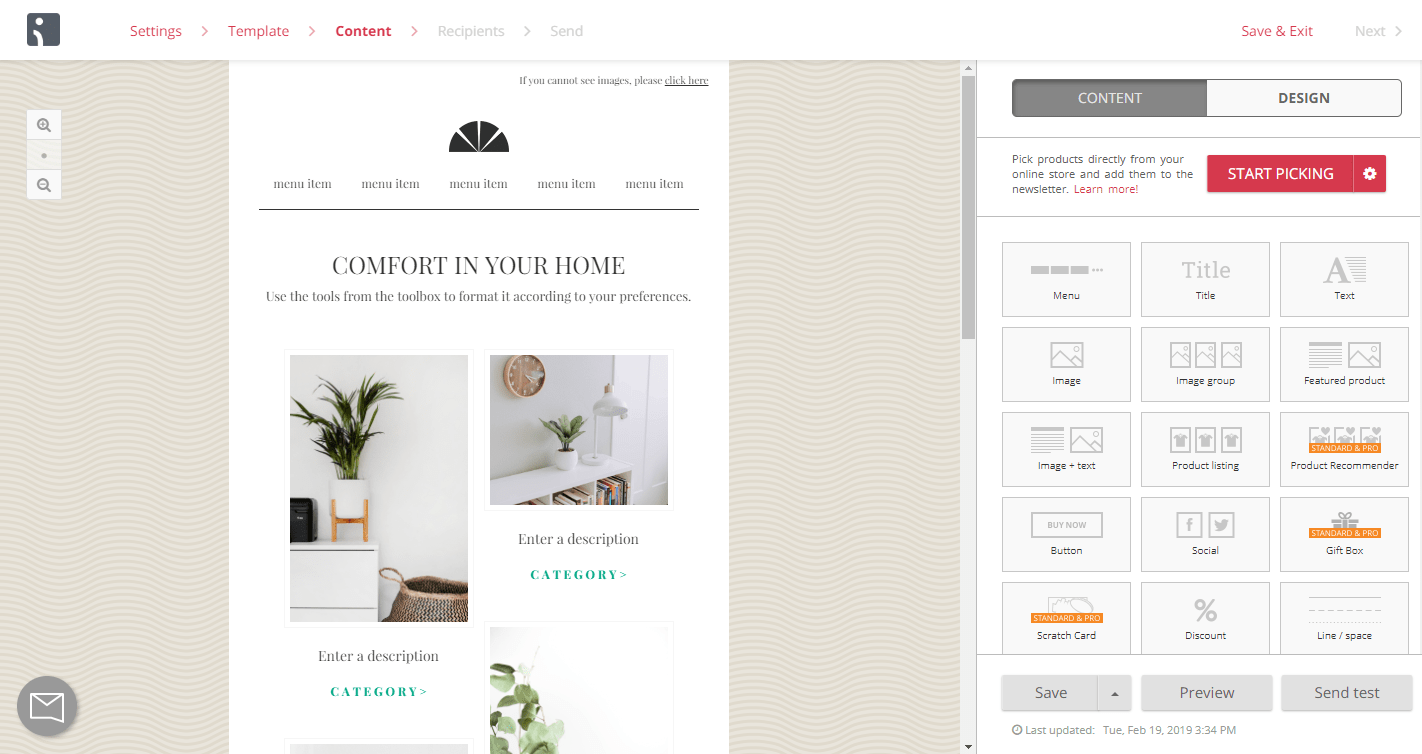 6. Constant Contact
Constant Contact is an email marketing tool that works especially well for small businesses and eCommerce brands. The platform's comprehensive suite of tools includes a responsive email builder, automated sending, social media marketing, and even website building. So companies can meet all their marketing needs with a single software solution.
Standout features:
Easy contact upload with Excel, Outlook, Salesforce, and more

Social media marketing

Email automation and custom cadence design

Contact segmentation

Automated retargeting

Landing page builder

Easy mobile email design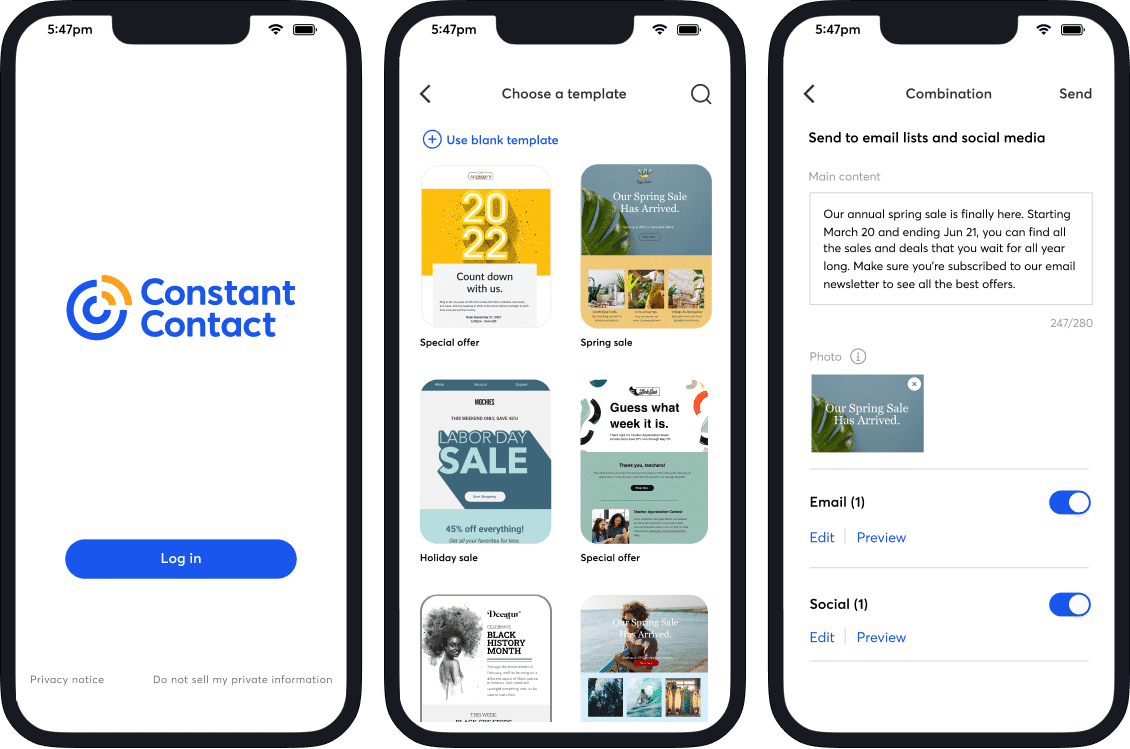 7. Campaign Monitor
Known best for its professional-looking email templates, Campaign Monitor offers a range of tools to drive your marketing campaigns. With a sophisticated email builder, the marketing platform makes it easy to create branded email templates and ensure consistent design. On the analytics front, the email marketing software offers solid data to power your marketing strategy through segmentation and personalization.
Standout features:
Professional HTML email templates

Hyper-targeted email segmentation

Comprehensive email analytics suite

Hundreds of integrations

Automated link review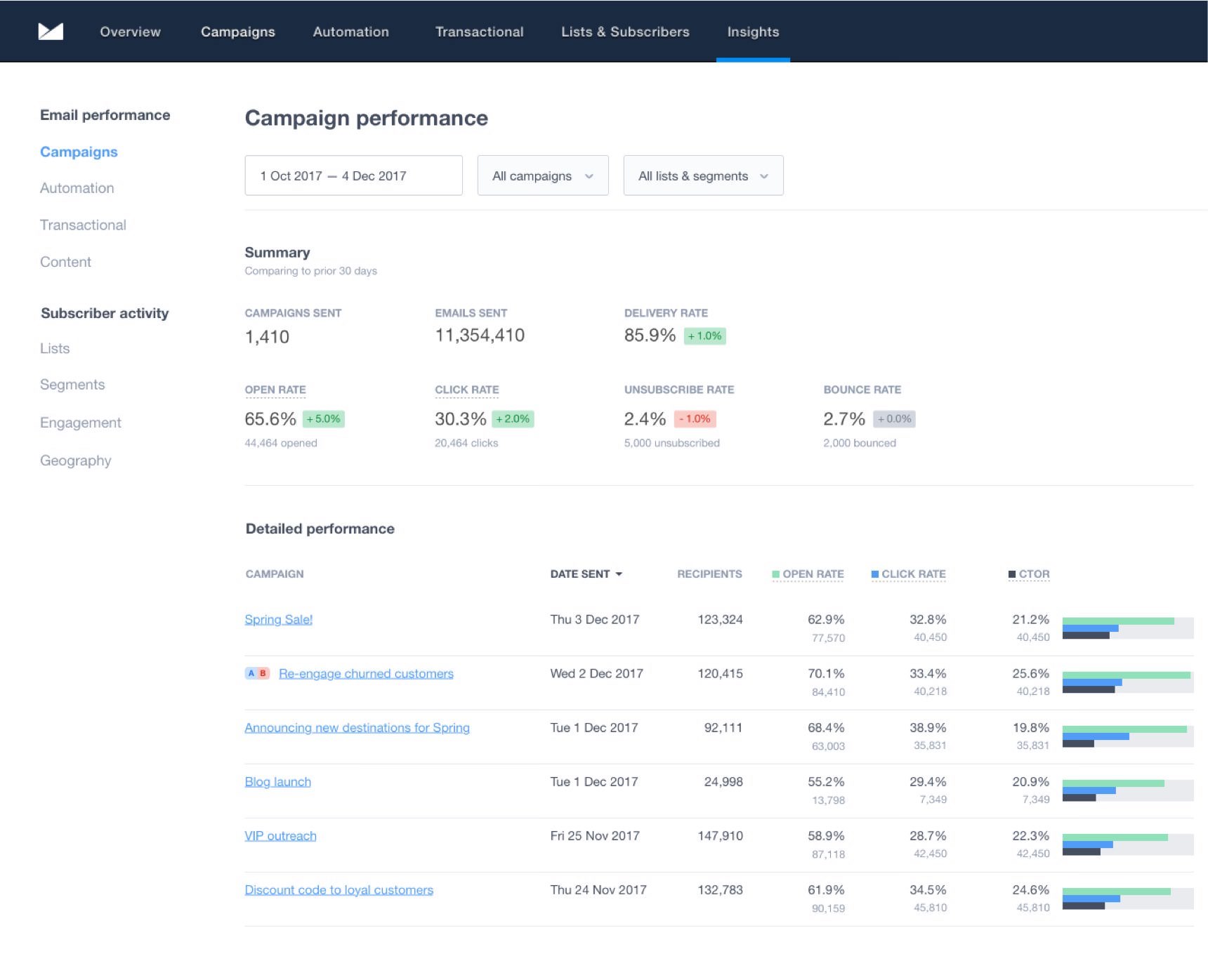 8. Moosend
With a handful of free features, Moosend is a great email marketing solution for small businesses and those just starting out. With a focus on personalization, Moosend lets you segment email lists with the help of powerful customer behaviour analytics. In addition, it offers sign-up forms, which lets you deliver ultra-relevant messages to attract and engage customers.
Standout features:
Large selection of free email templates

Intuitive template customization

A/B testing

Comprehensive customer insights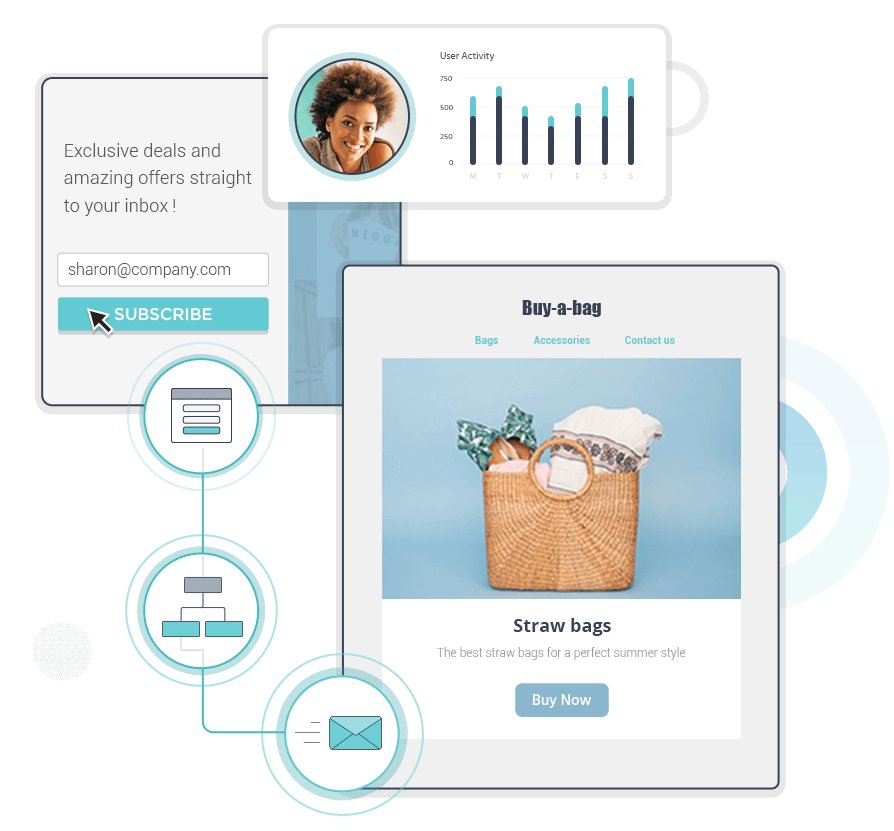 9. Shopify Email
Launched recently, the Shopify email marketing app was designed to boost productivity and sales for Shopify users. While the tool is still in its early stages of development, it does boast some impressive features. Namely,a library of over 300 modern email templates, email segmentation and personalization, and eCommerce workflow automation.
Standout features:
Pre-built email templates and branded design

Automated workflow templates

Ability to send with an existing domain name

Detailed email analytics reports

Streamlined email management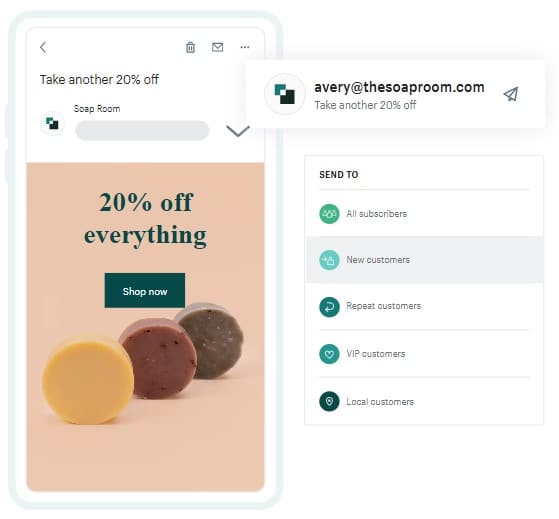 10. Drip
Drip is an SMS and email marketing tool that integrates seamlessly with dozens of eCommerce platforms. Users can tap into their CRM analytics to build highly personalized email marketing campaigns. They also have the unique option to use criteria such as email opens, clicks, and purchase history to segment email lists and create more tailored messages.
Standout features:
SMS automation

CRM integration

Unique email segmentation

Detailed campaign reporting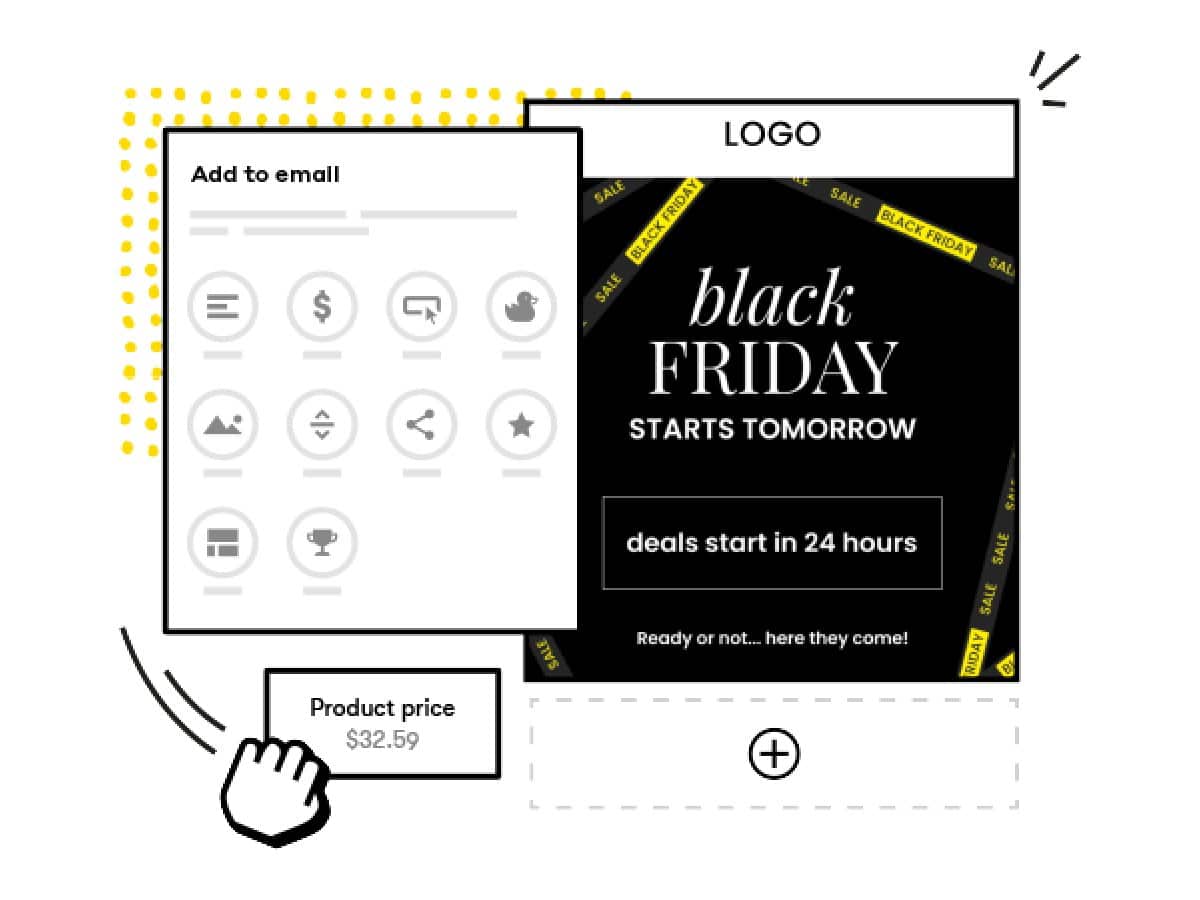 11. Klaviyo
With both free and paid plans, Klaviyo's email marketing software was designed for growing businesses. The software includes a range of pre-built email automations as well as segmentation and personalization options, along with speedy email list import and export.
Standout features:
A/B testing

Facebook ads integration

eCommerce integrations

Signup forms

Easy email list upload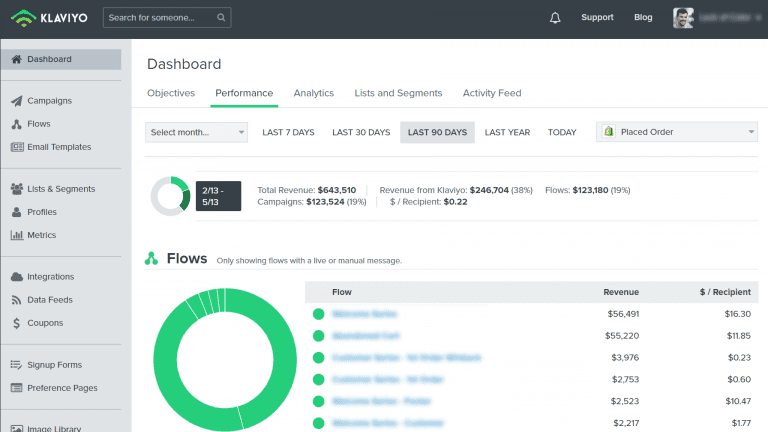 12. ConvertKit
One of the new players in the game, ConvertKit is an intuitive email marketing software with a unique visual workflow builder. The marketing tool lets you design and preview your welcome email flows while using powerful customer behaviour analytics to segment email campaigns. With a focus on artists and small business owners, this is one of the best email marketing platforms for creating thoughtful and visually stunning email marketing content.
Standout features:
Visual workflow builder

Ability to tag subscribers who perform certain actions

Sophisticated analytics dashboard

Automation templates

Hyper-personalization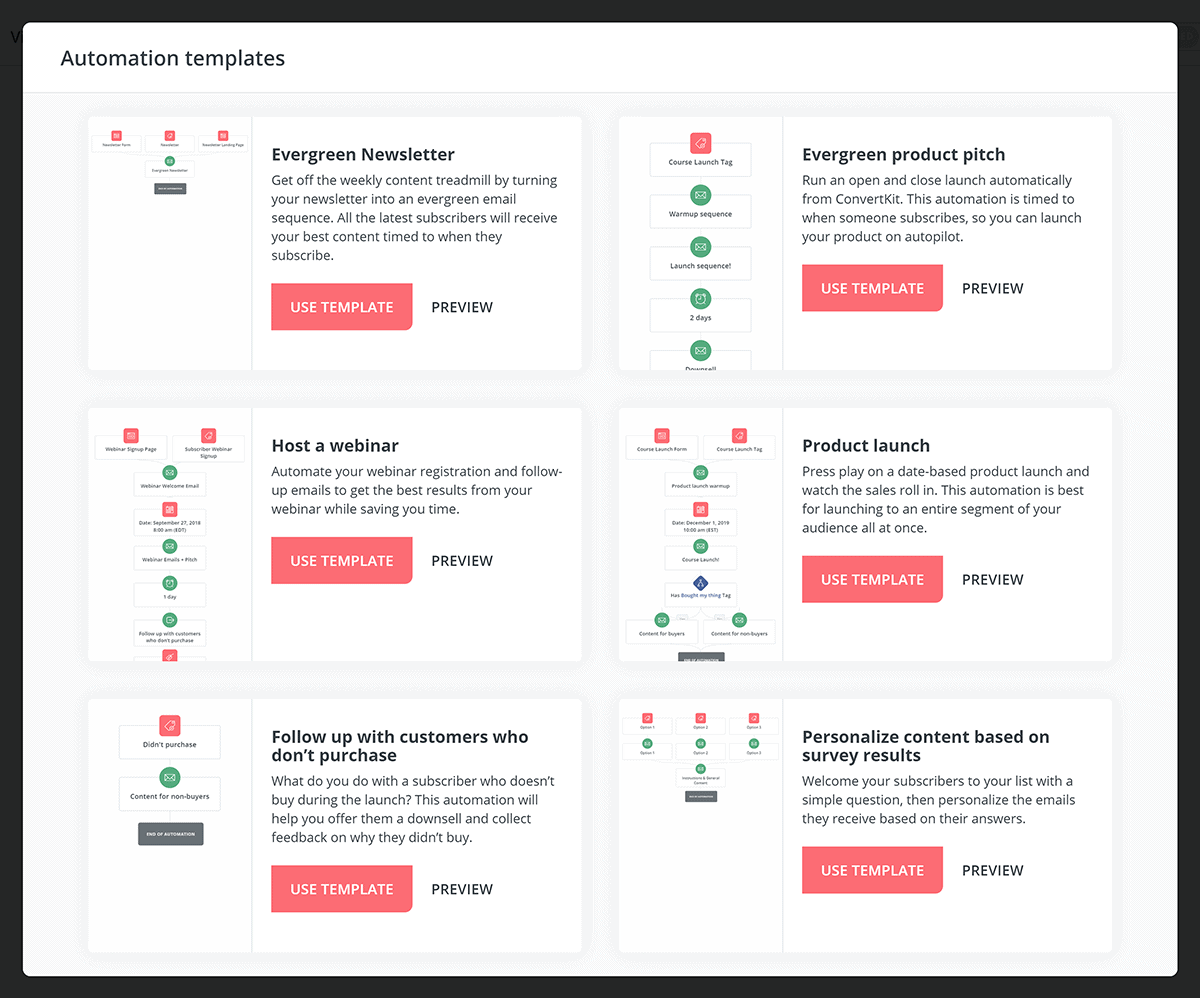 External Marketing Tools vs Internal Marketing Tools
External marketing tools are designed to convert email clients into customers or to retain and upgrade existing customers.
Internal marketing tools are meant to improve employee experience across your company, enhance productivity, and boost workplace retention. Despite the difference in focus, both tools are intended to grow your business and retain customers and employees alike.
Let's take a closer look at the advantages of external marketing tools vs. internal marketing tools:
Benefits of External Marketing Tools
External marketing tools are responsible for promoting brand awareness and building relationships with prospects or customers.
Here are just a few of the business benefits you can expect from an external marketing tool:

Increased productivity

—

using an email marketing tool can

save you

up to 8 hours a day

More professional and consistent look and feel across your email newsletters

Higher traffic to key website landing pages

More long-lasting customer relationships

Stronger brand recognition

Faster email distribution

More credible brand

Increased sales
Benefits of Internal Marketing Tools
While internal marketing tools target employees rather than customers, their benefits extend well beyond the workplace. These are just some of the biggest benefits of internal marketing tools:
Keep employees informed about key updates and urgent alerts, which leads to more efficient work

Boost employee engagement by fostering workplace connection

Increase brand awareness and strengthen employee advocacy

Cultivate stronger company culture

Help gauge employee concerns and feedback through continuous communication

Break down workplace silos through company-wide communications reach

Improve customer service by making employees more informed and engaged when interacting with clients
Do You Have an Internal Marketing and Communications Email Tool?
Most businesses think about external marketing tools first. But internal email tools are just as important.
Why? Because engaged employees are the driving force of business success. In fact, a highly engaged workforce is shown to increase business profitability by as much as 21%.
In other words, companies that want to succeed need to invest in engaging their workforce just as much as they invest in engaging customers.
Using a dedicated internal marketing solution is a good place to start.
Much like the best external marketing tools, internal email tools allow companies to automate their communications and tap into reader engagement analytics. This enables businesses to reach employees more quickly and provide information that's actually relevant and interesting to them.
But if you're thinking, "Can I just use external marketing tools for internal communications?" stop right there.
External tools like Constant Contact, Campaign Monitor, and HubSpot were designed specifically for engaging with customers and aren't compatible with internal communications. 

When you use external marketing tools for employee communications, you'll be met with a handful of legal and security issues. This is in addition to problems with email deliverability and unreliable analytics.
Using a dedicated internal email tracking tool like ContactMonkey is the only way to avoid problems with spam laws and unsubscribing employees.
[fusion_youtube id="https://www.youtube.com/watch?v=3LbBs-bkEPs&ab_channel=ContactMonkey" alignment="" width="" height="" autoplay="false" api_params="" title_attribute="" hide_on_mobile="small-visibility,medium-visibility,large-visibility" class="" css_id=""][/fusion_youtube]
Optimize Internal Email Marketing with a Dedicated Employee Communications Software
With ContactMonkey's all-in-one internal communications tool, you can enjoy all the elements of internal marketing in one tool. Here are just a few of the standout features you can expect with this internal email marketing tool:
Get a free trial of ContactMonkey to see how you can grow your email marketing strategy from the inside out!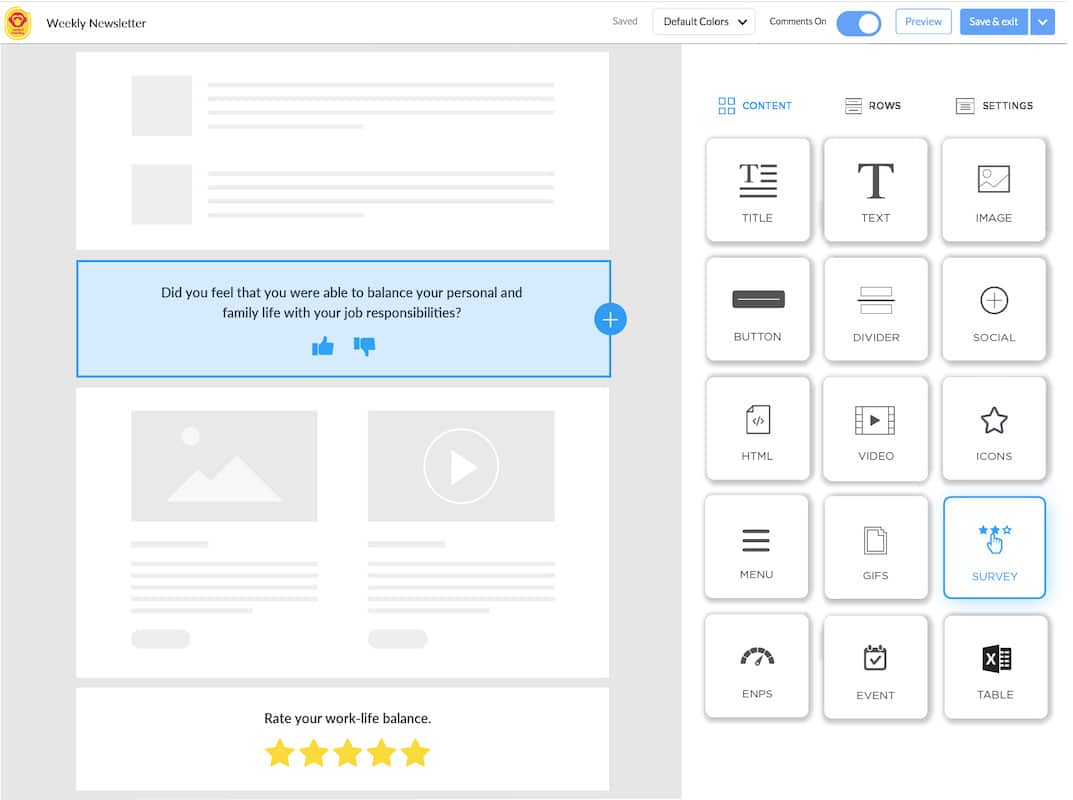 Drive Business Growth with the Best Internal and External Email Marketing Tools
Email marketing is a great way to improve conversions, increase sales, and get more repeat business. While there are tons of email tools to choose from, it's important to thoroughly evaluate each option and think about how each tool supports your marketing objectives.
To get the most out of your email marketing efforts, using both an external and internal email marketing tool is a must. This way, you can strengthen relationships with both customers and employees—the two groups driving business success.
When it comes to creating engaging employee communications, ContactMonkey is the best internal marketing tool for the task. Book a free demo to see how ContactMonkey can strengthen your email marketing strategy by boosting employee engagement.