Whether you're an email marketing professional or an internal communications pro in charge of sending your company's internal email newsletter, you need to internalize the art of writing catchy email subject lines.
Effective subject lines act as a door to your email.
Catchy email subject lines are the first thing that gets the reader's attention and therefore, you should work on crafting unique and creative subject lines.
It has been found that 35% of readers open email entirely based on the subject line. That means a subject line can decide the fate of your email – whether your email will be opened or not.
Luckily for you, in this blog, we'll cover everything you need to know to help you become a pro at writing effective and catchy email subject lines to ensure your company newsletters get high open rates!
Essential Elements to Ensure Catchy Email Subject Lines
Always remember that adding a personal touch to your emails gives the recipient a sense of belonging. Whenever we see our name anywhere, it catches our eye immediately. Hence, to increase your email open rate, try personalization in the email. Personalization makes the recipient think that you have put in an effort to make them read your email.
It makes them feel special and honoured.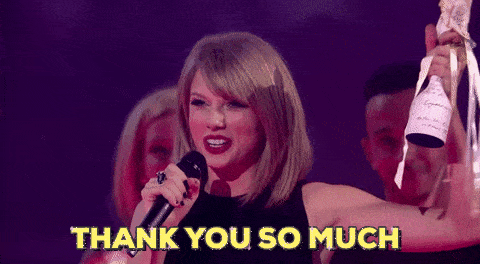 Personalized subject lines increase the chances of the email being opened by 26%.
If you're an email marketer, apart from your email subscriber's first name, you should also consider other details such as the browse history of the subscriber, their past purchases, the pages they've most visited, and the total purchases they've made as this would help you create a more intimate and genuine connection with your subscribers.
You should follow this principle even while crafting catchy subject lines for internal communication with your employees at work. And in case you didn't know, with ContactMonkey internal comms tool, you're able to personalize the body as well as the subject line of your email newsletters while ensuring their responsiveness.
Now, let's go over some specific tips to ensure you're crafting unique and catchy email subject lines to keep your audiences engaged.
1) Create Urgency in Your Subject Line
In our fast-paced life, the only thing that is ruling is "FOMO" which means, "fear of missing out."
You can take advantage of FOMO and create a sense of urgency through your email subject line to compel your employees to open your email.
The best way to do it is by offering tempting offers with an expiration. You can check out some email marketing examples of tempting offers here. 
Now, if they don't open the email, they know they would be missing out on a great deal. This essentially explains the concept of FOMO.
For employee emails, your subject line should reflect the purpose of the email communication so that they get tempted to open your email even during their busy work schedule.
2) Pique the Subscriber's Curiosity to Create Catchy Email Subject Lines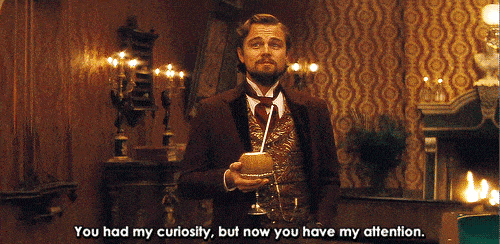 Inquisitiveness is human nature. Your catchy subject lines should be able to make the recipient curious. Give your subscribers or employees a hint of what is there in the email rather than spilling the beans right in the email subject. Create a sense of mystery.
For example, say you have changed your office policies. So, instead of directly saying "new office policies", you can create curiosity by writing, "Familiarize yourself with upcoming CHANGES."
Or if you want to take inspiration from Game of Thrones, you can make it a bit more fun and say something like, "CHANGE is coming!"
Employees will want to open the email just out of curiosity on what kind of changes are coming their way and how these will impact them. This way, you can make even a mundane email about office policies sound intriguing and captivating.
3) Be Specific in Your Email Subject Lines
No matter how creative your subject line is, all your efforts will be in vain if your subject line is not specific or relevant.
It is fruitful to think of multiple subject line options and optimize for best results.
Your email message should be loud and clear through the subject line itself.
4) Add Emojis to Craft Catchy Email Subject Lines
Including emojis in your subject line is the new cool that is being extensively used in the email marketing world. Internal comms pros, you should definitely jump on this bandwagon to create catchy and enticing email subject lines!
Using emojis in your email subject line can increase your email open rate by 29%.
It's a great way to catch your audience's attention. As compared to normal text based subject lines, subject lines with emojis work better to entice your subscribers or employees.
As advised by experienced industry experts, your subject line should be short and crisp… and emojis can help you with this.
5) Test it Before you Roll it to Create Catchy Email Subject Lines
It is always good to be sure. Therefore, before sending emails, remember to test the emails.
For example, try using email subject line grader – a free-to-access tool that can check the overall effectiveness of the subject line for you.
6) Occasion Based Catchy Subject Lines
For occasion-based emails, you should draft a subject line that matches the mood of the special day. Take advantage of the right choice of words to impart a unique appeal to the subject line and enhance the open rate.
For example, if you are sending a Halloween invite through email, write something like "A Spooktacular Event Awaits your Presence." This will hit the right chord with your recipient, resulting in better open rates.

7) BONUS TIP: Use Artificial Intelligence to Craft Subject Lines
Artificial Intelligence (AI) can help you in generating catchy subject lines matching the subscriber's preferences and interest to propel your email open rate.
AI is a machine learning technique that helps you understand your audience's needs by analyzing the data available. After analyzing the data, it creates content from scratch that looks human and is in line with your organization's overall brand voice and tone.
AI uses three Ds to aid in sending emails with better subject lines, namely Detect, Deliberate, and Develop.
Detect means AI can decipher which attributes or elements in a given set of data are the most predictive.
Deliberate helps in weighing these attributes and compares them to each other so that you can recommend relevant products or services to subscribers or provide them with the right answers.
Develop can enable AI to program, reprogram, and iterate. You can alter and evaluate the data according to the information obtained through these experiments.
Phrasee is one such tool that aids in creating enticing subject lines by studying the behavior of your target audience. For example: if a subscriber opens emails with the word 'discount' in the subject line more often, AI helps you in creating subject lines utilizing that word.
There is no right or wrong way to write catchy subject lines but Phrasee makes sure you write the most effective subject lines that help you in driving opens as well as email conversions.
You can also incorporate AI for your internal communications emails as well in order to craft compelling subject lines that will entice your employees to open your emails.
Your employees are already overburdened with a lot of work so by incorporating catchy email subject lines, you'll be able to entice them to open and read your emails.
A powerful subject line is the only way to get your target audience to notice your email in their cluttered inbox. Therefore, in order to get high open rates, an effective subject line is must!
Have any more killer subject line ideas to wow your employees or email subscribers? Share with us in the comments below or tweet us. We would love to hear from you!
This blog was a guest post by Kevin George, the Head of Marketing at EmailMonks – one of the fastest growing Email design and coding companies specializing in crafting email  templates, PSD to HTML email conversion and free responsive html email templates.