Email Tracking
See who's opening your emails right from your inbox.
A simple email tracking tool in your Outlook or Gmail inbox.
Why Track Emails?
Know what happens after you hit send. See who opens your messages and clicks your links.
EMAIL TRACKING SOFTWARE
Real-Time Email Tracking
Know exactly when your emails have been opened, clicked, from where and on which device. Perfect for sales teams looking to identify hot leads and internal communicators who want to boost employee engagement from Outlook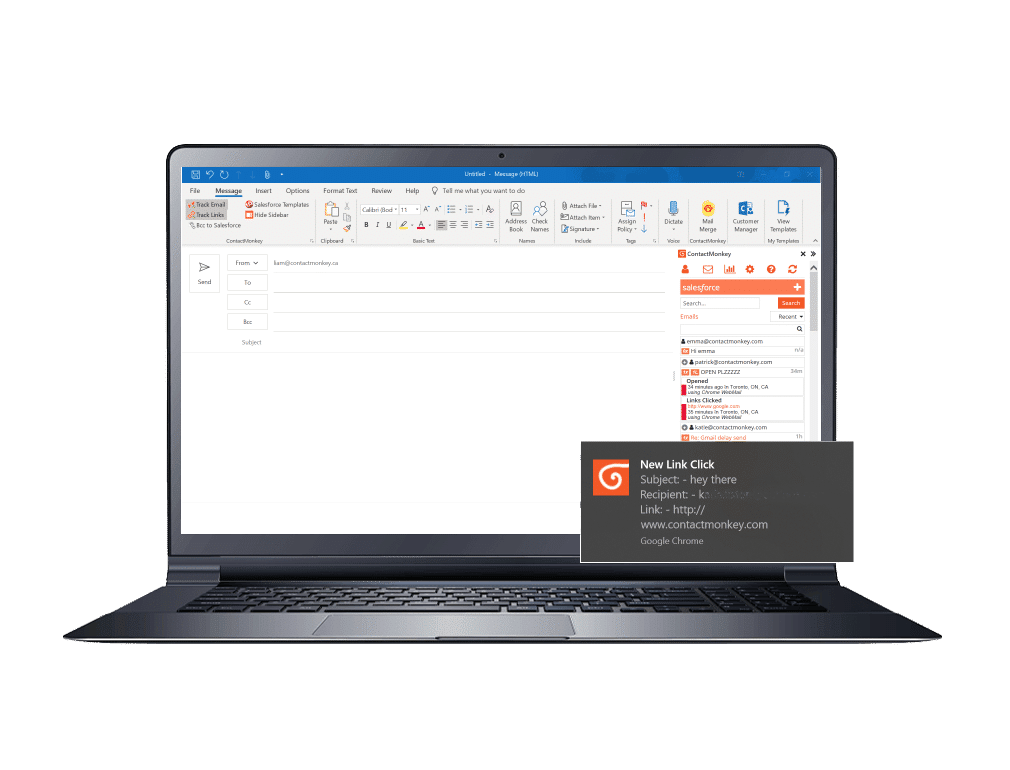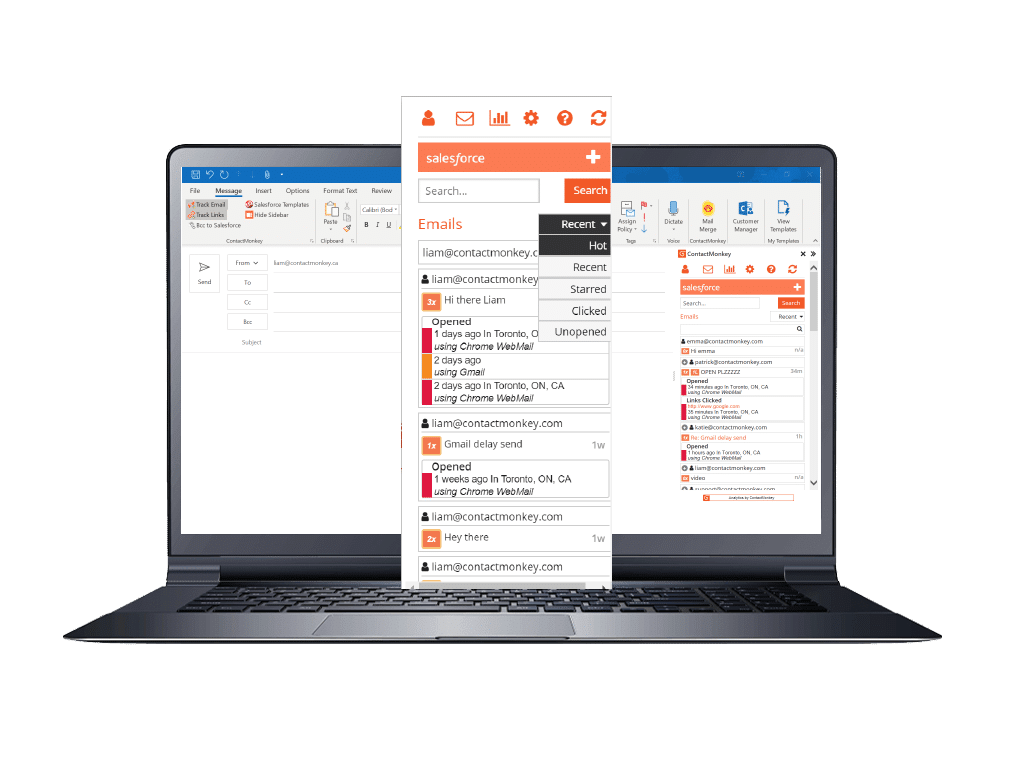 IDENTIFY HOT LEADS
Focus on Who's Interested
You'd be surprised how many times people open your emails. See who's opened your messages the most to prioritize your hottest leads and close more sales deals.
MAIL MERGE
Personalize Every Message
Send personalized messages to 2, 20 or 2000 prospects, customers and employees with Outlook Mail Merge or Gmail Mail Merge.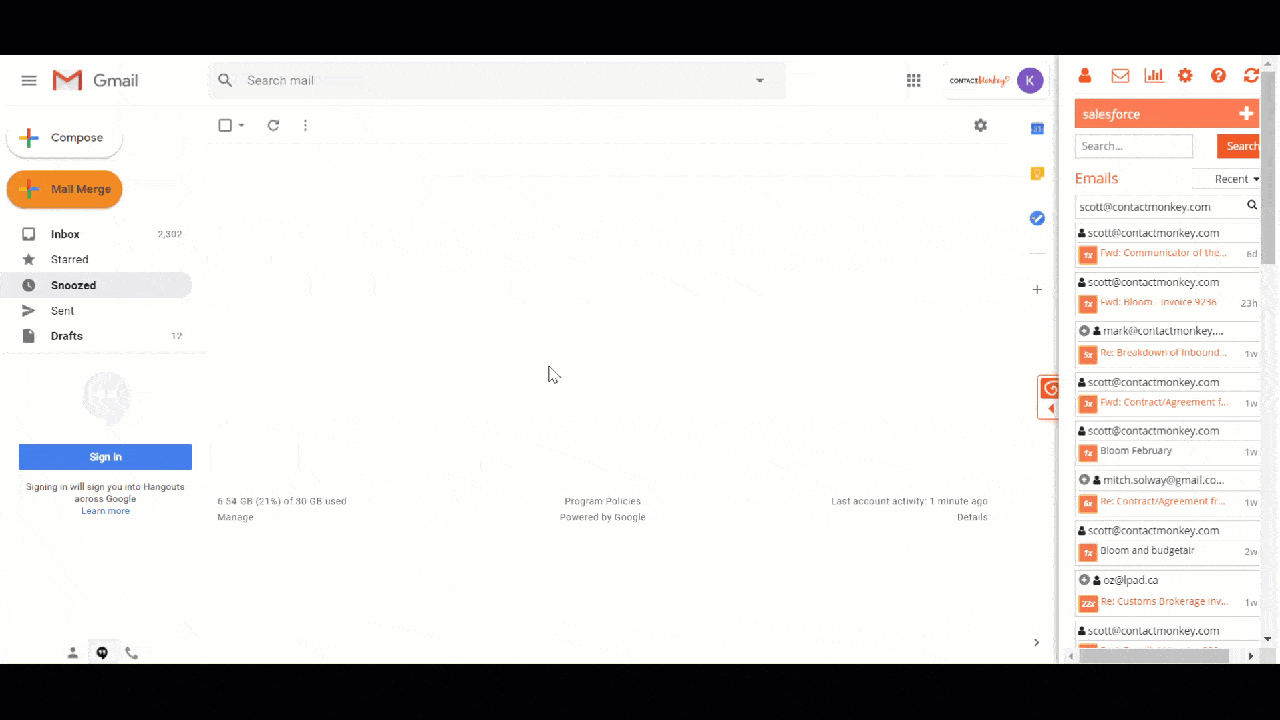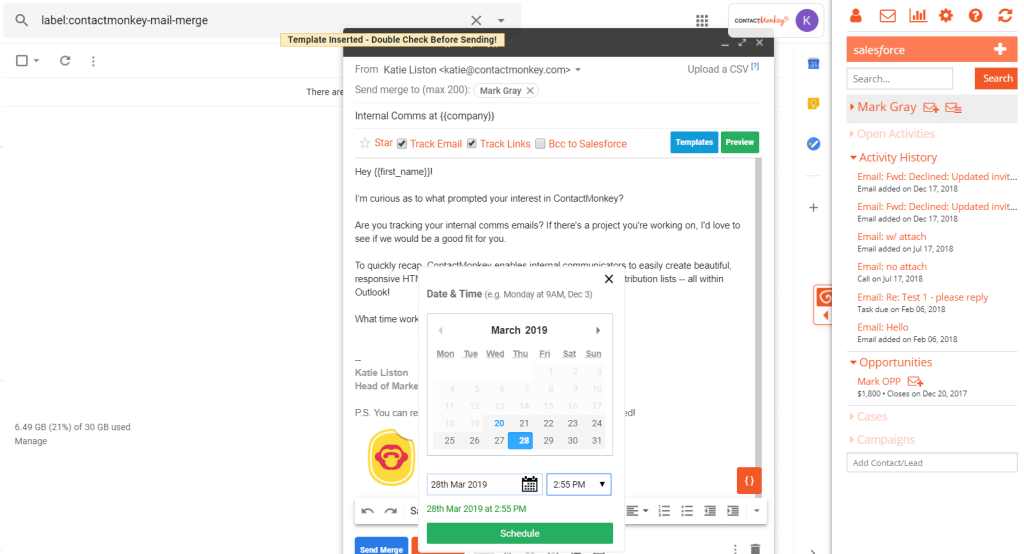 DELAY SEND
Send At The Right Time
Use Gmail delay send and Outlook send later to schedule emails for later, all from within the comfort of your inbox.
DETAILED ANALYTICS
Analytics Dashboard
Use dashboard analytics to identify your top email subject lines, links, cities and more. Share results with your Sales or Internal Comms team and increase team collaboration and productivity.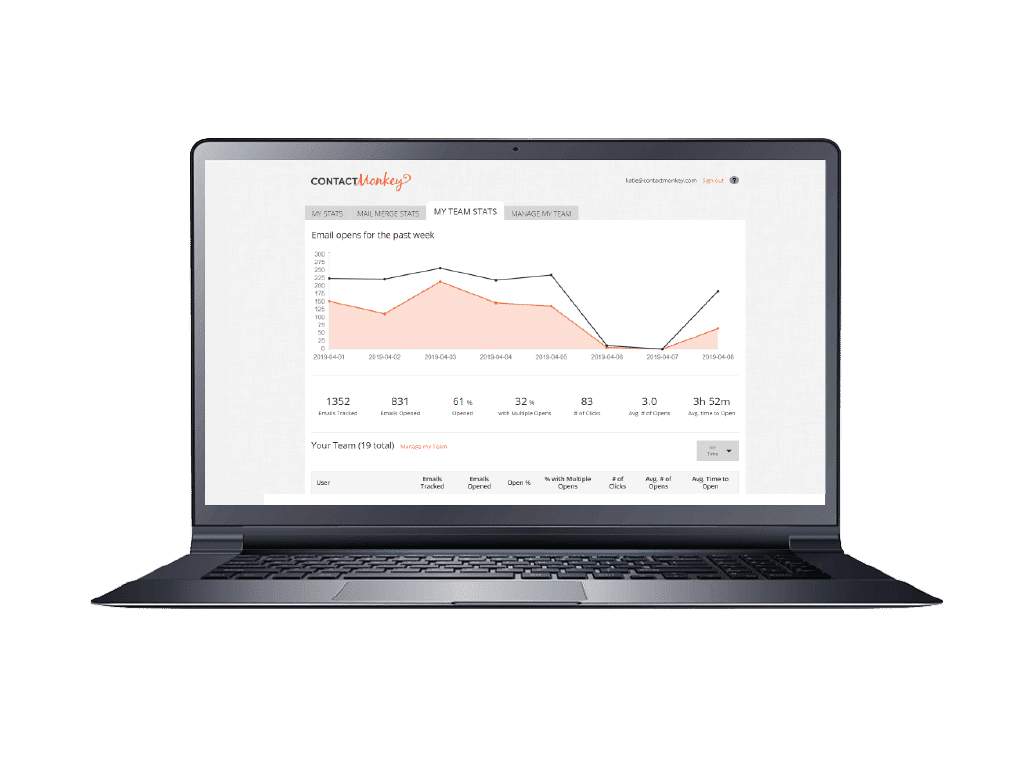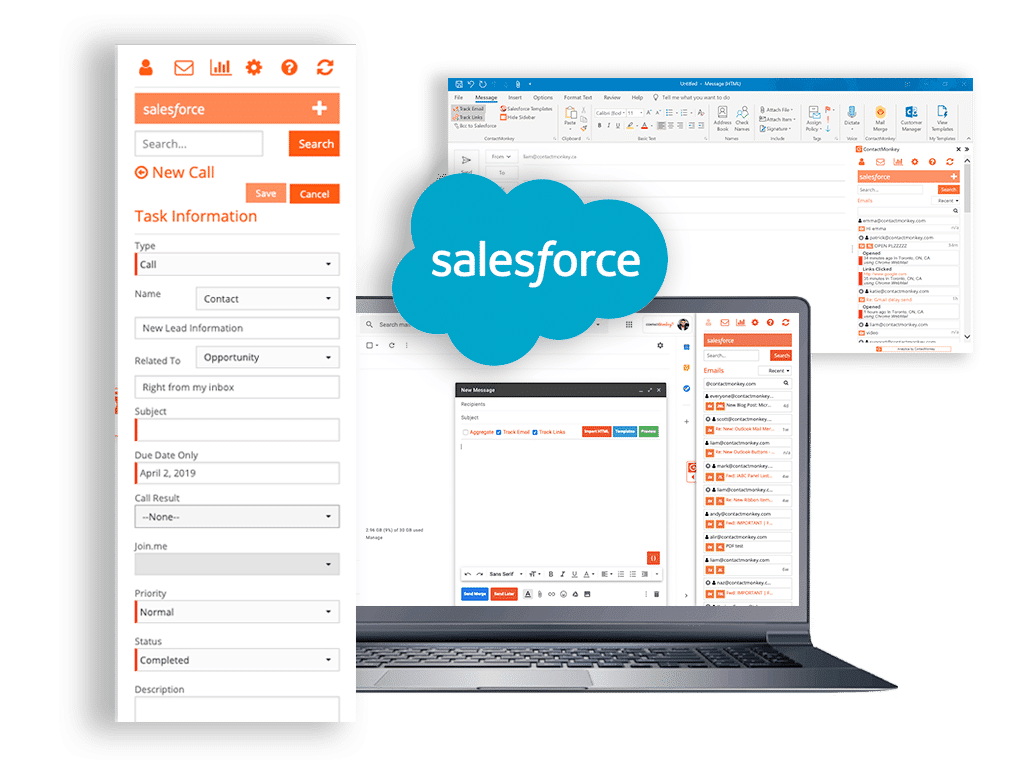 SALESFORCE INTEGRATION
Bring Salesforce to Your Inbox
ContactMonkey's Salesforce Email Integration is built to save you time and make you more money.
"
Very happy with the Product and Platform. This is a great solution and very excited to be able to use this. The support is great and fast to resolve."
– Michael Vorsanger, Review from the Salesforce AppExchange
How Email Tracking Software Works
Secret, safe and secure: our server keeps your information completely anonymous. Here's how it works.
Bring Email Tracking to your inbox in seconds.