Common Internal Communications Problems Solved by ContactMonkey
Discover how ContactMonkey can address all your internal communications challenges.
Download this info sheet on:
Internal communications problems solved by ContactMonkey
Feedback and testimonials from practicing internal communicators
Top features and benefits of ContactMonkey
Complete the form below to get your ebook delivered to your inbox right away.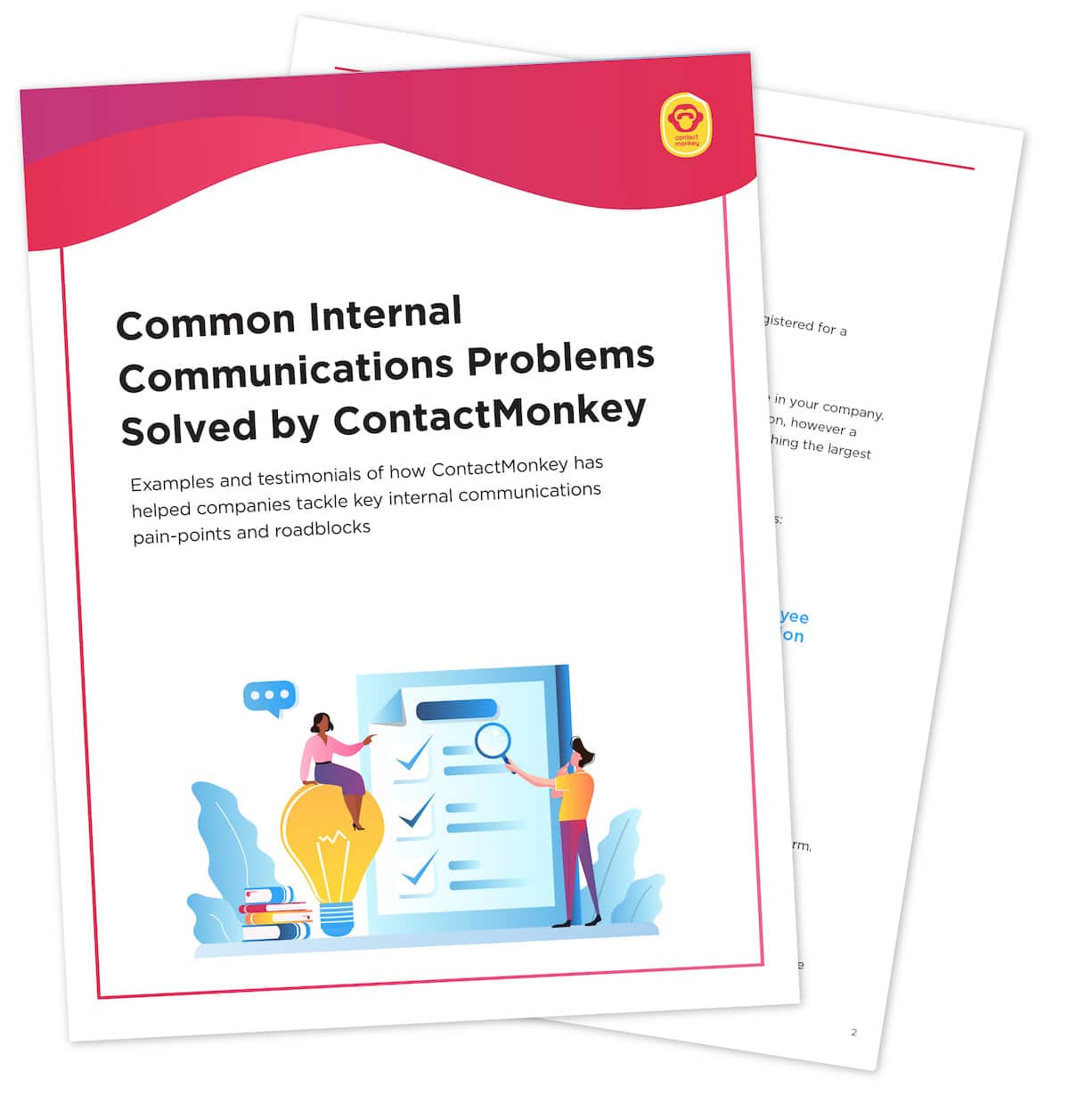 Complete to get your FREE copy!