We've made a list of the best internal communications conferences happening in 2020. Learn the latest communication best practices from some of the biggest influencers and changemakers within the internal communications field.
Save the date and book your flights for the top 15 internal communications conferences for 2020!
If you're wondering how to expand your skills, learn about the latest internal communications trends or expand your own internal communications consultancy, we've got you covered.
We've compiled a list of some of the best conferences to attend in 2020.
It's time to make some new connections and gain valuable insights to shine as an internal comms pro!
Top 15 Internal Communications Conferences to Attend in 2020
1. Social Media Strategies Summit

This conference is the leading social media conference aimed at senior-level marketing professionals. 
Where is it happening? San Francisco, California, U.S.A. 
When is it happening? February 4-6, 2020
2. 9th Annual Internal Communications & Situational Messaging Conference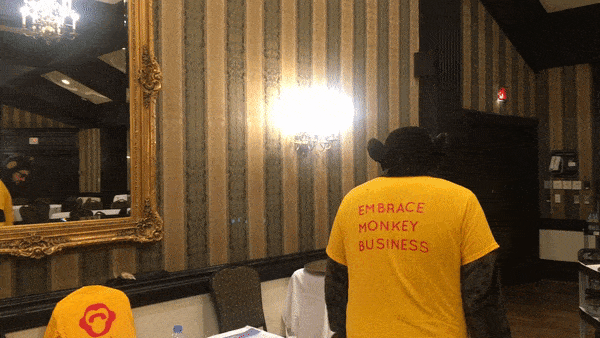 This one's all about technology and keeping pace with emerging tools and tactics to amplify employee engagement.
As a SaaS company that is all about utilizing a stellar internal communications tool to track your emails and boost employee engagement, we're super excited for this one!
Where is it happening? Phoenix, Arizona, U.S.A.
When is it happening? Feb 19-20, 2020
This Marcus Evans event is one of the most sought after internal communications conferences, bringing together leaders from leading Fortune 500 companies.
Speakers will aim "to explore the latest tools and tactics leveraged in deploying the right strategy that advances employee engagement."
3. Gartner Digital Workplace Summit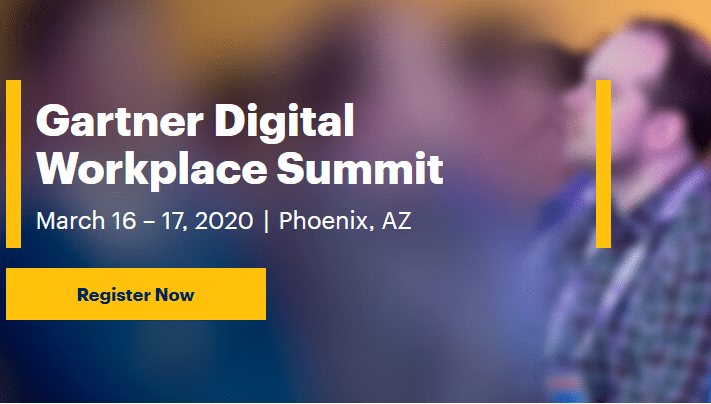 Formerly known as the Digital Workplace Conference, this conference is all about workplace collaboration. Learn and discuss different ways to increase productivity, agility, and employee engagement through technology. 
Where is it happening? Phoenix, Arizona, U.S.A.
When is it happening? March 16-17, 2020
This conference is also great if you're trying to figure out how to use modern internal communications tools to digitize your workplace.
4. Best Practices in Internal Communications & Culture Conference
This conference, hosted at Intuit by Ragan Communications, will focus on strategies and tactics that engage employees, build a healthy culture, and unite the workforce.
Where is it happening?  Mountain View, California, U.S.A.
When is it happening? April 21-23, 2020
5. Strategic Internal Communications Conference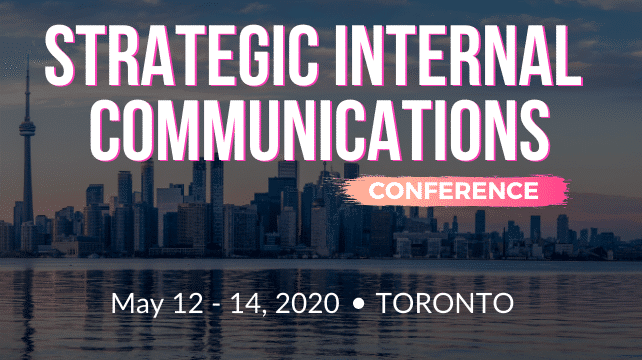 This conference is one of many hosted by ALI Conferences. Get insight on new ways to engage your employees, align your communications efforts, gain executive approval, and reach your bottom line goals. 
Where is it happening? Toronto, Ontario, Canada
When is it happening? May 12-14, 2020
6. PRSA Employee Communications Connect 2020

Some internal communications conferences can really inspire you to take your employee engagement game to the next level.
Connect is always a conference we look forward to! Hosted by PRSA, this conference promises to bring together some of the best minds in the industry where you'll discover the hottest trends, effective tactics and proven strategies in internal communications.
Join other thought leaders from the internal communications field and discover the latest trends, effective strategies and game changing tactics to up your internal communications game.
Where it it happening? Charlotte, North Carolina, U.S.A.
When is it happening? May 13-15, 2020
Be sure to save the date for this one!
7. Confab: The Content Strategy Conference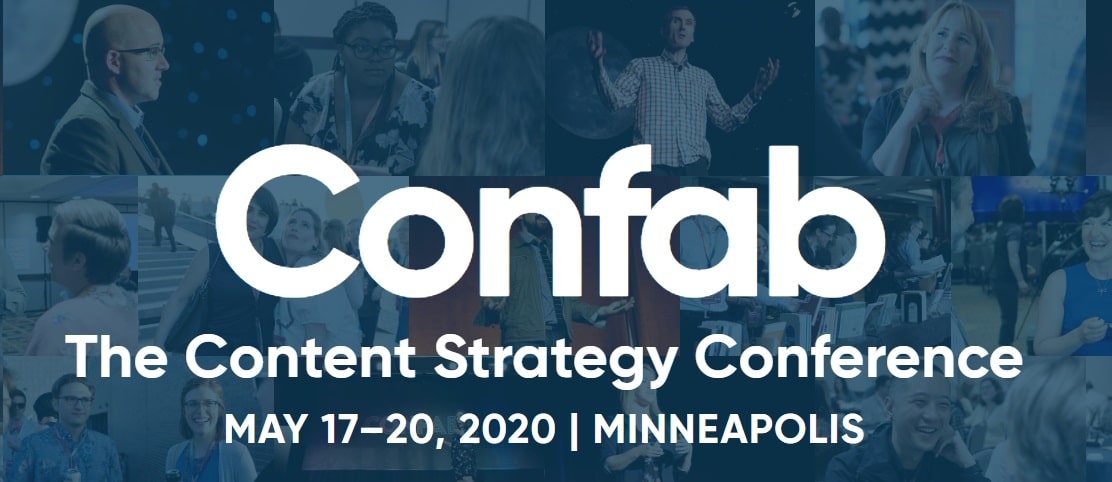 Whether you're a content writer, UX designer, or anything in between, the team at Confab is committed to connecting people who want to make content more useful and usable. 
Where is it happening? Minneapolis, Minnesota, U,.S.A.
When is it happening? May 17-20, 2020
8. Engaging Employees Conference

The Engaging Employees conference will open discussion about what the term "employee engagement" actually means. Learn from experts and practitioners whose results have had direct impact on the business through performance, participation, promotion and pride. This event is brought to you by Priya Bates, President of Inner Strength Communication.
Where is it happening? Kelowna, British Columbia, Canada
When is it happening? June 1-2, 2020
9. IABC World Conference 2020
Throwback to IABC 2018
The IABC World Conference is the largest internal communications conference across the globe and probably one of the most highly anticipated. Come join 1000's of internal communications and the greatest minds in the industry. We're delighted to be sponsoring this for the third year in a row, this year it's going to be one to watch as the IABC celebrates their 50th anniversary!
Where is it happening? Chicago, Illinois, U.S.A.
When is it happening? June 14-17, 2020
#AreYouReady? If you're planning on attending, give us a shout 😊
10. 2020 Employee Engagement Conference

This conference, hosted by the Human Capital Institute, provides managers with revolutionary tools and key employee analytics to help better drive the employee experience.
Where is it happening? Chicago, Illinois, U.S.A.
When is it happening? July 27-29, 2020
11. Annual Conference for Media Relations Professionals 

If you're a mid-level professional looking to spice up your media relations program, then you don't want to miss out on this conference.
Where is it happening? TBA 
When is it happening? September 2020
12. 11th Annual Employee Communications, PR & Social Media Summit at Microsoft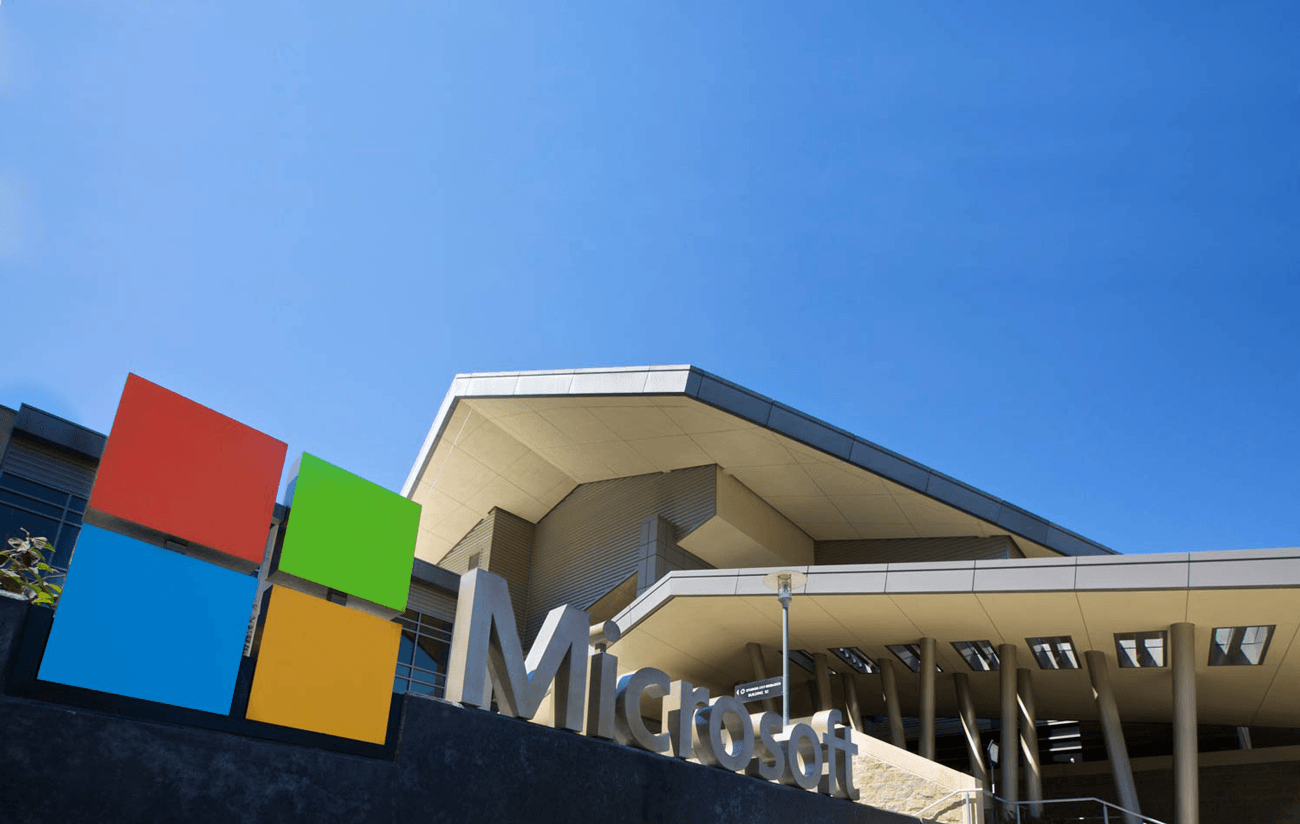 Another great event hosted by Ragan, promising to bring you the latest best practices to engage employees and share your organization's stories.
Where is it happening? Redmond, Washington, U.S.A. 
When is it happening? October 14-16, 2020
13. The 3rd Annual Strategic Internal Communication Conference
Learn about the latest trends in internal communications from some of the top minds in the industry at this conference hosted by Priya Bates. Last year, we heard some amazing talks from McDonald's, Capital One, Sonia Fiorenza, and Jason Antoine. Stay tuned for more details! 
Where is it happening? Toronto, Ontario, Canada 
When is it happening? November 2020
14. Future of Communications Conference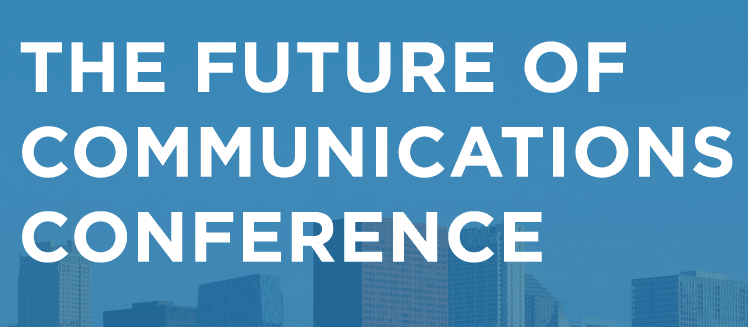 This conference will bring together the leaders at the intersection of communications, technology and branding success to discuss ways to embrace current trends and technologies. It promises to examine the future of the role of communications as a function of the organization and how to stay ahead in your career.
Where is it happening? Location TBD
When is it happening? November 2020
15. Employee Experience Summit
This will be the first year of Ragan's Employee Experience Summit and we can't wait for more details to be announced.
Where is it happening? TBD
When is it happening? December 2020

Are you as excited as we are to get inspired, gain more insights and meet extraordinary IC pros at these internal communications conferences? If you're attending any other game-changing internal communications conferences this year, let us know about them. We'd love to add them to this list!
Have these internal communications conferences inspired you to adopt innovative tools to up your comms game? Want to learn how to track your internal comms using ContactMonkey? We can set up a personalized demo for you and your team. Just click on the button below to book your demo!
If you enjoyed this post, you may also like:
Measuring Internal Communications in the Workplace
How to Use Employee Pulse Surveys in 2020
Internal Email Tracking from Outlook in 2020 
How to Create an Internal Communications Plan for 2020