Internal Communication Email Tracking
Create, send and track personalized internal emails from Outlook and Gmail.
The only tool that tracks individual employee emails from your existing Outlook distribution lists or Google groups.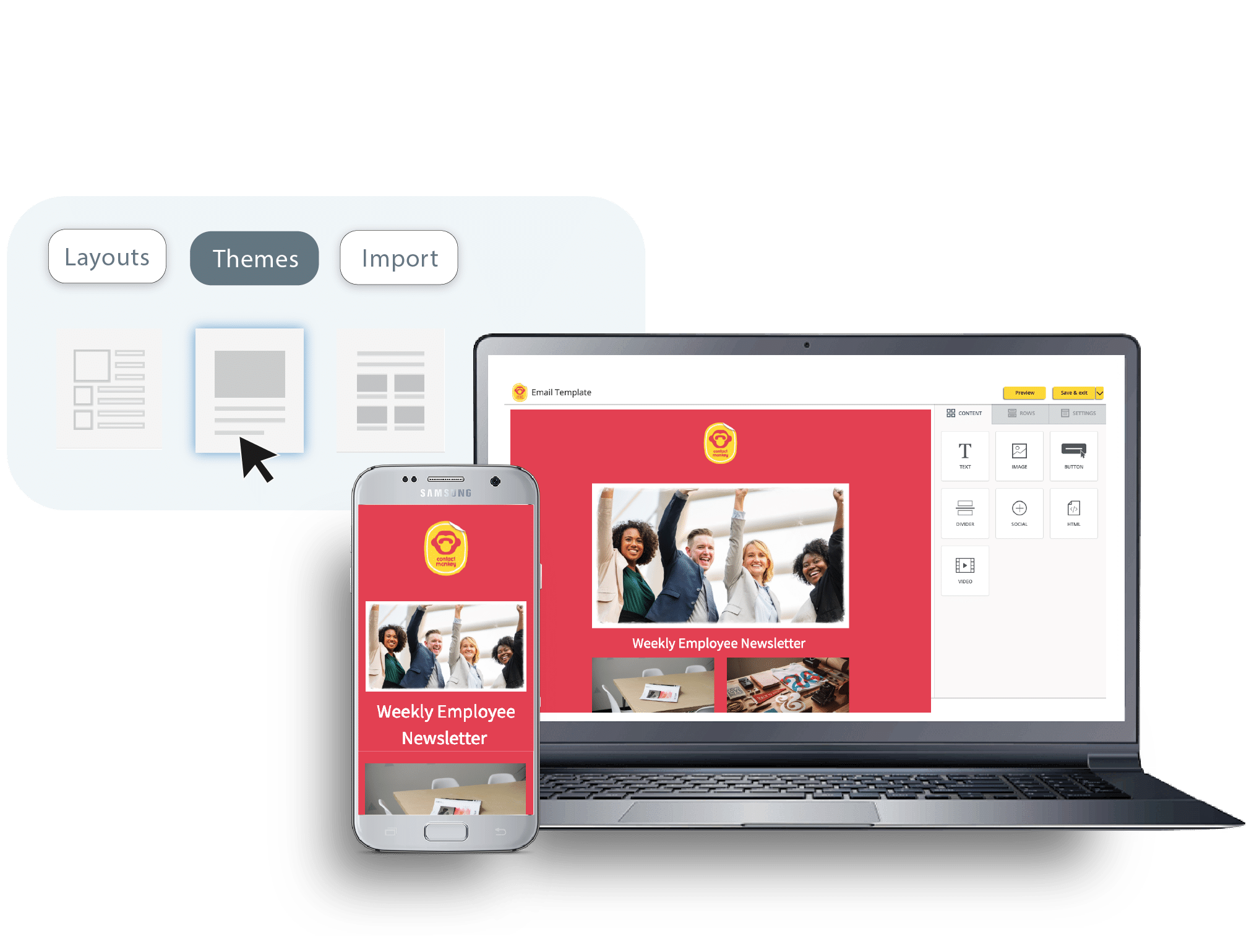 Why Track Internal Emails?
RESPONSIVE HTML NEWSLETTERS 
Email Template Builder in Outlook
Create responsive HTML email newsletter templates with an easy to use drag-and-drop email template builder.
Choose from a library of best performing internal email templates. Preview in both desktop and mobile before you send from Outlook or Gmail.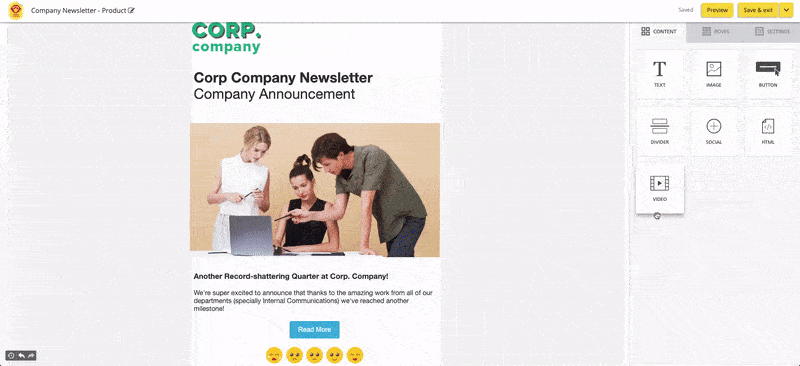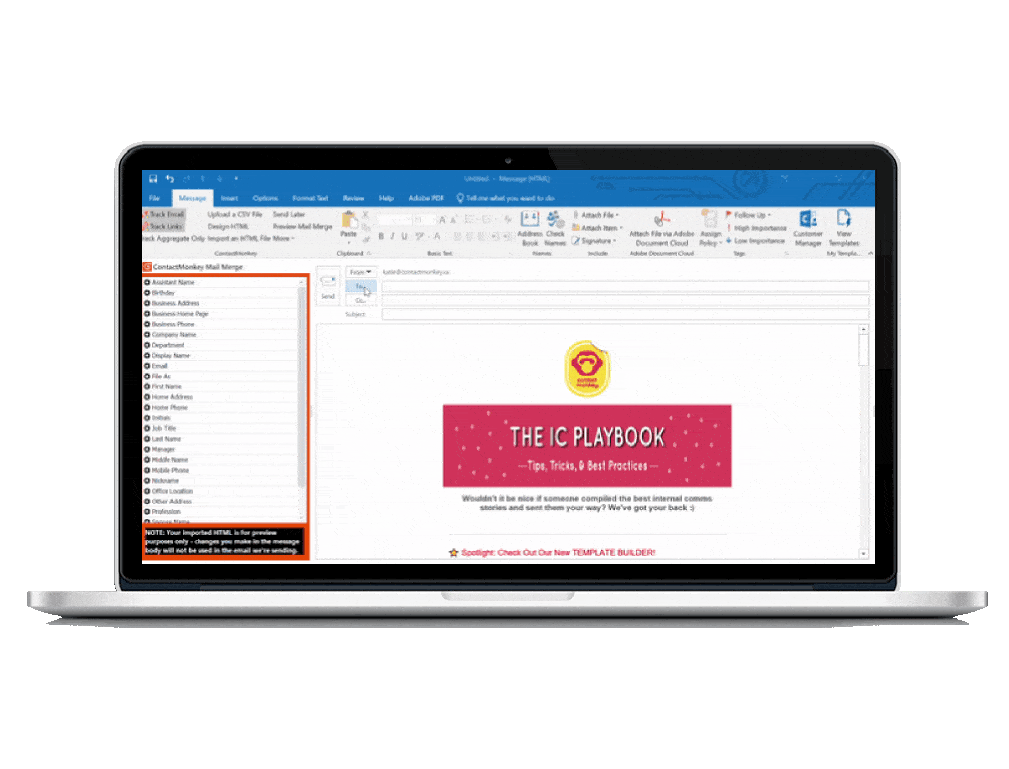 OUTLOOK DISTRIBUTION LISTS
Targeted and Personalized Employee Emails
Personalize the subject line and body copy of your employee emails, send directly to your existing Outlook distribution lists or Google groups and upload CSV files with ease.
EMPLOYEE ENGAGEMENT SURVEYS 
Social Reactions & Pulse Surveys
Encourage employees to interact with internal emails by adding pulse surveys, social reactions, star ratings, Like buttons and more to your employee newsletters.
Identify in real-time what content, updates and announcements your employees are engaging with.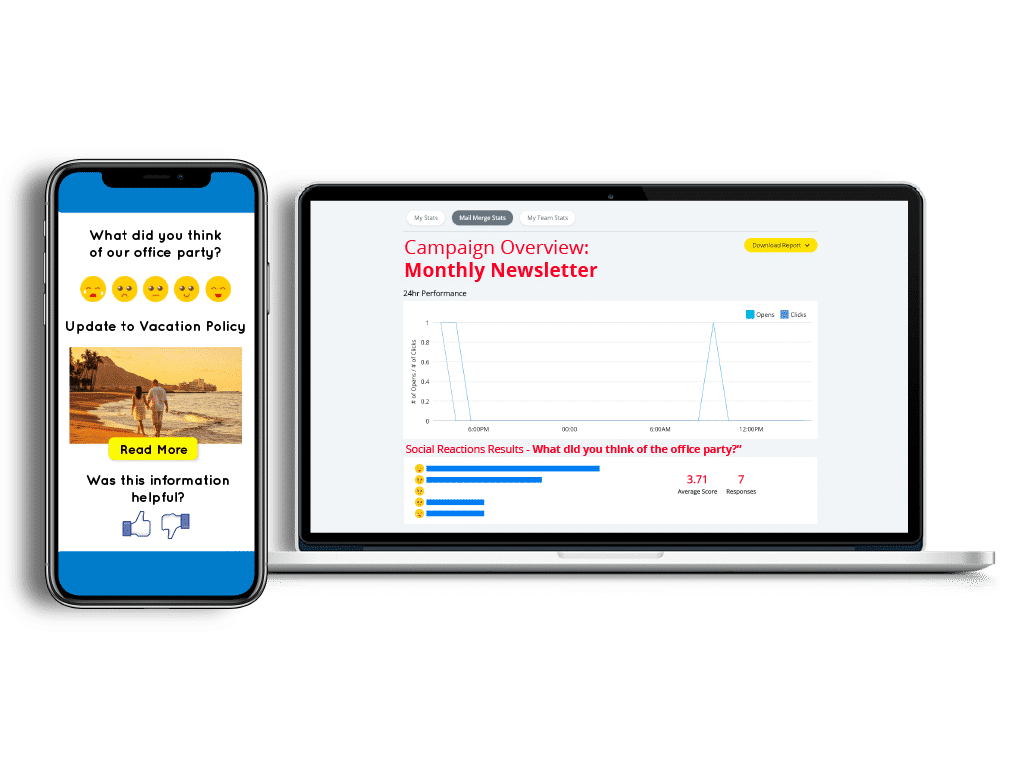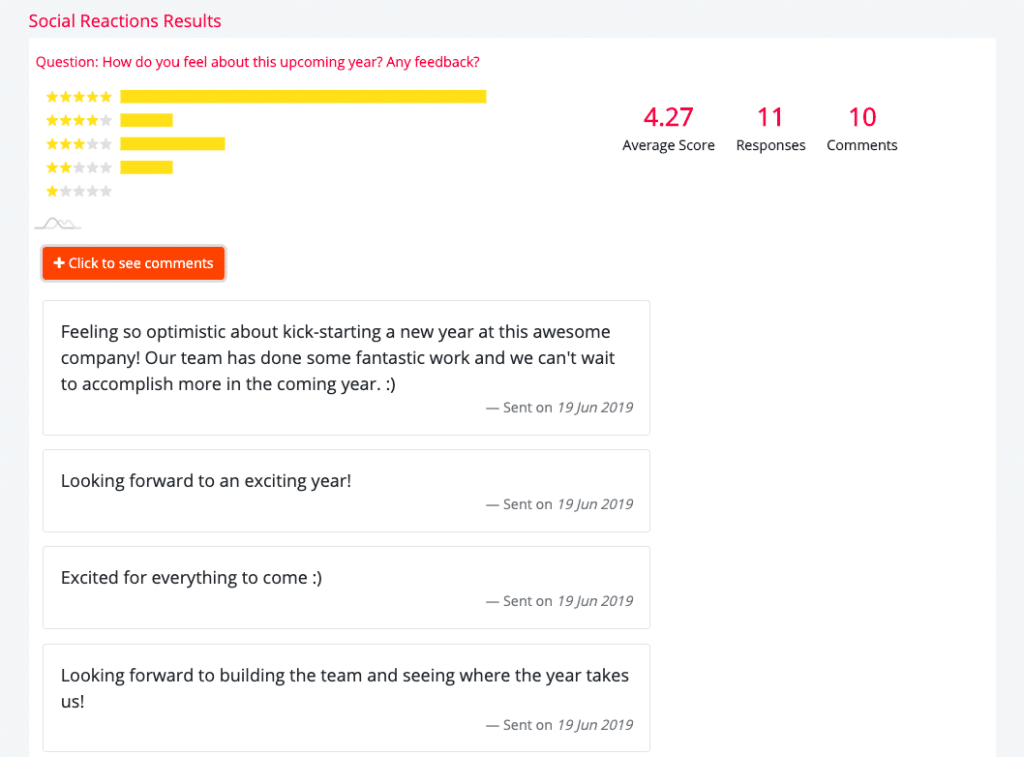 TWO WAY COMMUNICATION
Real-Time Employee Comments
Turn your employee newsletters into a two-way communication channel with comments. Add comments to your pulse survey or social reactions and collect anonymous feedback from your employee newsletters.
REAL TIME ANALYTICS 
Smart Analytics Dashboard
Track emails on an individual employee or overall campaign level within Outlook and Gmail. Use real-time email metrics to identify your team's best performing subject lines, links, and most engaging content.
Easily share downloadable reports with your team.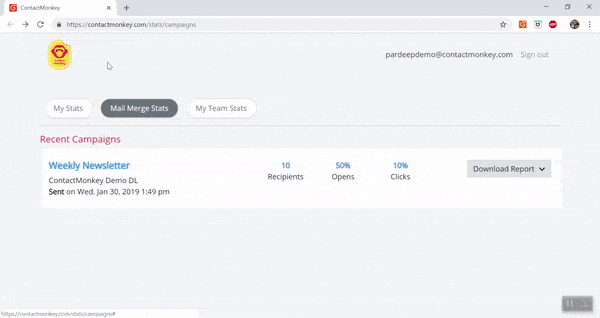 "Email tracking for us feels like a necessity. I should know how many people are opening, clicking and reacting to my emails. It ultimately ends up informing long-term planning. The tool has also helped me figure out which subject lines catch our team's attention."

"Once I started using ContactMonkey, I realized I was able to save 4 hours of work a week, which translated to 25 days saved per year! ContactMonkey has helped us understand what employees are




interested in!"

"Before ContactMonkey, we would just email out these weekly newsletters and have no idea who was reading them, who  was opening them, what they're interested in, what they're gaining from it. It was like driving blind."
Ready to start measuring employee engagement from Outlook?