Internal Comms
Send personalized employee emails using your Outlook Distribution Lists

Boost Employee Engagement
ContactMonkey is seamlessly integrated into your Outlook inbox so you can stay where you work.

Track and Learn
Track every email open and link click so you know how many employees are being reached.

Stay Accountable
Demonstrate how well you're communicating with employees. Use ContactMonkey's internal comms to boost — and show — employee engagement.
How are your employees engaging with your internal communications emails?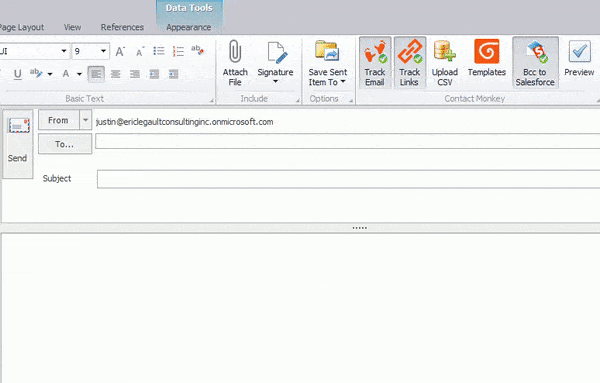 Personalized Emails, Straight to Your Outlook Distribution Lists
Populate your lists as you normally would — now with the power of personalization. Easily create personalized employee emails within the subject line or body copy no matter if you're sending to 20, 200 or 1000's of employees!
Track All Employee Email
Get real-time notifications on email opens and link clicks sent to your internal comms database all within your own Outlook inbox.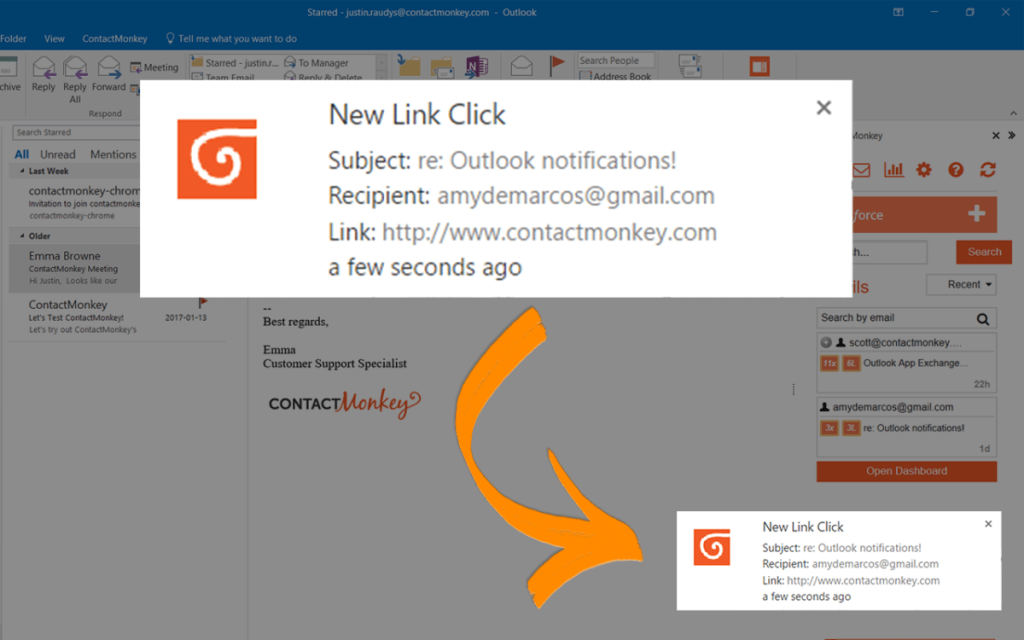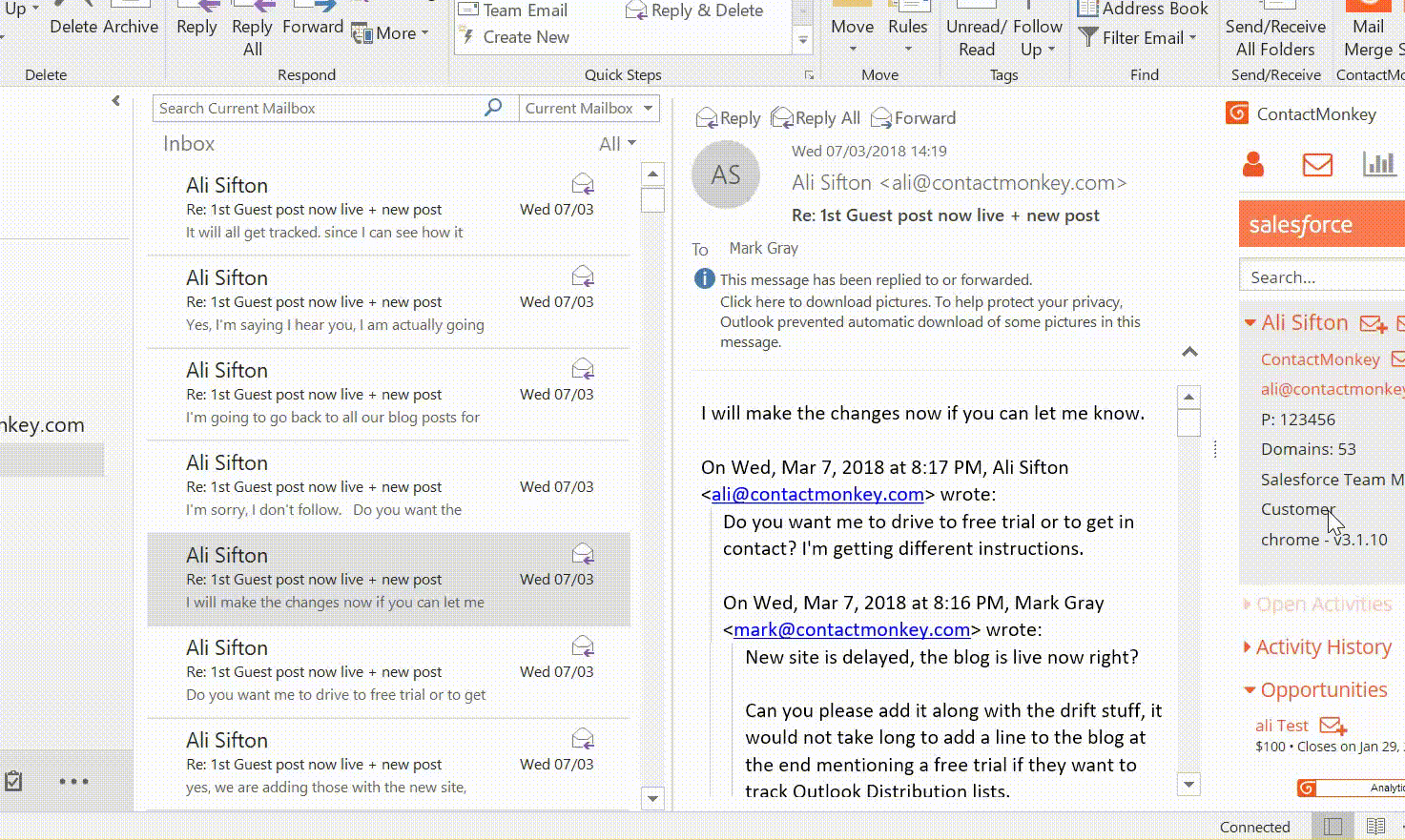 Smart Analytics
Use dashboard insights to improve email subject lines, messaging, links and sending times to boost employee engagement rates.
Use Your HTML Templates
Import your existing responsive HTML email templates and send directly from your Outlook inbox using Office 365.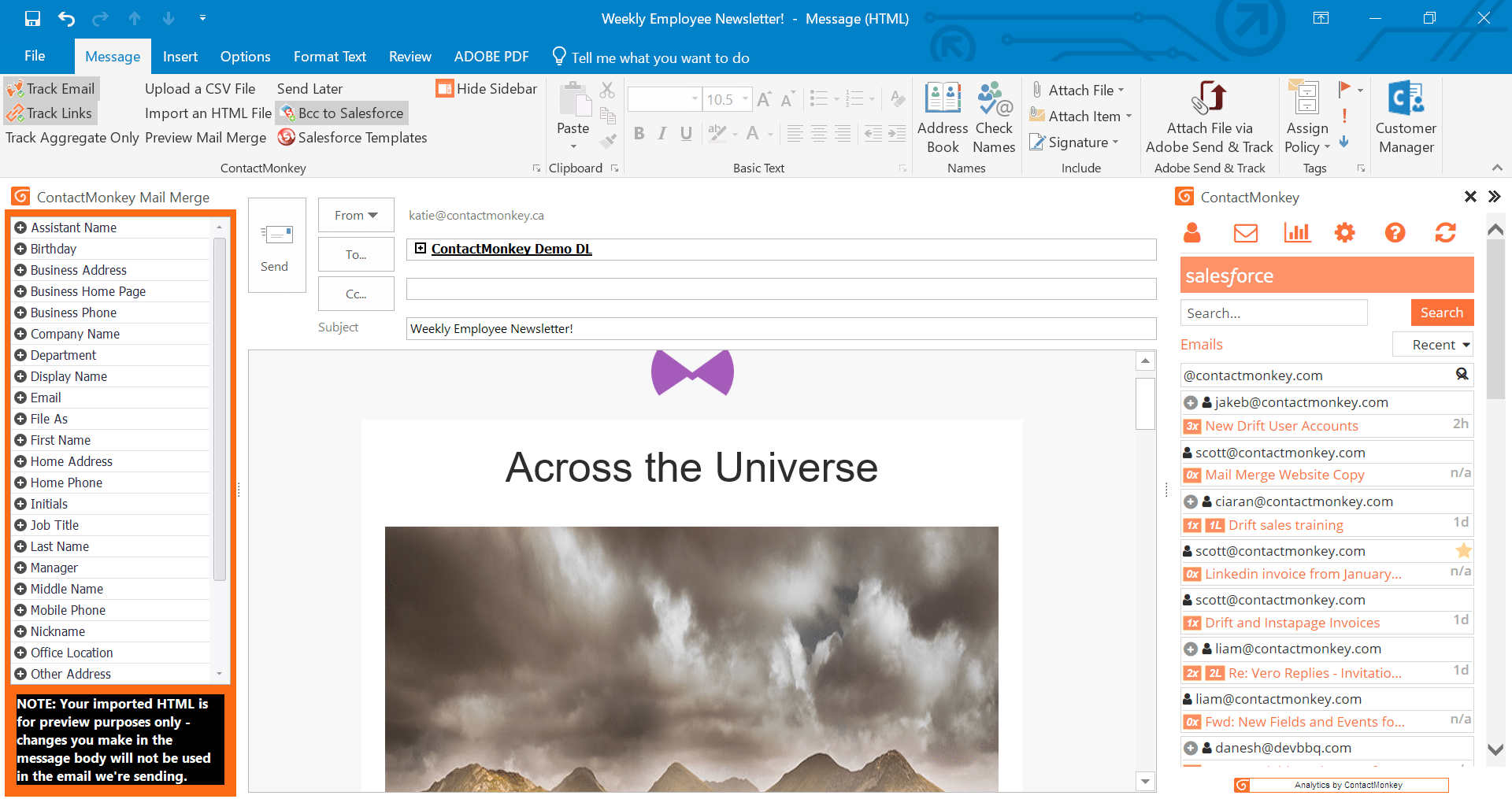 "I use ContactMonkey for all my internal communications now. It's helped me engage with employees in a big way."
-Elizabeth Staveley, HR Manager
 See How It Works
Watch a brief demo to see how you can start using ContactMonkey to track all your internal comms emails today!
Streamline your internal comms today.