The modern workplace is evolving.
With the rise of information technology, employees can now work remotely, making it integral for internal communicators to introduce some of the best internal communication tools out there designed to streamline workflow and efficiency.   
There are tons of great digital workplace tools that strive to bolster employee engagement.
But which internal communication tools should you choose?
Which digital workplace tools will actually increase your team's efficiency and productivity?
For our latest webinar, ContactMonkey has partnered with Workgrid Software, an intelligent digital workplace platform that strives to deliver personalized and contextual information to each employee
We'll go over how to digitize your workplace by deploying the best internal communication tools designed to help boost employee engagement, increase productivity and streamline your communications!
What you'll learn about the best internal communication tools during this webinar
Customize and personalize the employee experience

using the best internal communication tools.

Boost employee engagement using intelligent digital workplace tools such as a

digital assistant.

Leverage the

power of gamification

, using it as a tool within your workplace to engage and motivate employees.
About Our Partner, Workgrid:
Workgrid Software is changing the way enterprise software is built. Their mission is to create beautiful purpose-built software that focuses on improving the employee experience.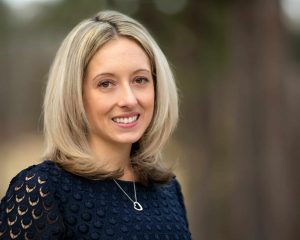 Workgrid focuses on creating solutions that solve the most common and inefficient workplace technology challenges faced by mid-large global businesses.
Janine Marchi, one of the speakers for this webinar, is Head of Marketing at Workgrid Software, a wholly-owned company of Liberty Mutual Insurance.
Janine has more than 12 years' experience leading and delivering successful marketing, communication, and digital experience programs for tech companies within the digital workplace and identity and access management space.
Janine is a marketing and tech enthusiast with a strong interest on how marketing blends to both the customer experience (CX) and employee experience (EX).
Webinar FAQs
When is it?
Tuesday, April 9, 2019
What time?
1pm ET
Is it free?
Yes!
Will there be a recording?
Yep! Once the webinar is done so
sign up
and we'll send you a recording.
Will it be awesome?
Our webinars always are.