In the near future, using virtual reality in corporate communications may become commonplace. From the use of virtual reality in corporate communications, to the groundbreaking success of games like Pokemon Go, there are clear signs that we're all ready for these technologies.
For the past couple of years, virtual reality (VR) and augmented reality (AR) have risen in prominence.
This has big impacts for internal communications professionals trying to close the gap between official messages and their employees.
In this post, we'll take a look at the ways in which virtual reality may transform internal communications and how you can leverage the benefits.
Engage staff with a modern internal comms tool.
Start a 14-day trial. No credit card is necessary. Zero risk.
Virtual Reality vs. Augmented Reality
Before we get going, let's quickly go over the differences between virtual reality and augmented reality.
Augmented reality is a live view with an overlay of information. For instance, the successful Pokemon Go app introduces virtual Pokemon into your reality via your phone. Mobile apps such as Calorie Counter and Fooducate offer this kind of capability right now as well.
Virtual reality offers a different, more immersive and engaging experience. With the use of VR headsets or goggles, you're instantly transported and submerged into an alternate 360 reality. Whether it's taking you to Mount Kilimanjaro or on a tour of the new office, VR has endless possibilities.
5 Examples of Virtual Reality in Corporate Communications
Use cases for virtual reality technology are by no means limited to gaming and entertainment. In fact, 75% of the world's most valuable brands have already created a VR or AR experience.
As virtual reality becomes more commonplace in corporate communications, such technology will allow internal communications pros to really connect with their employees, no matter how far they may be. Let's see how some of the most innovative companies are starting to employ this technology.
1. L'oréal uses virtual reality for immersive meetings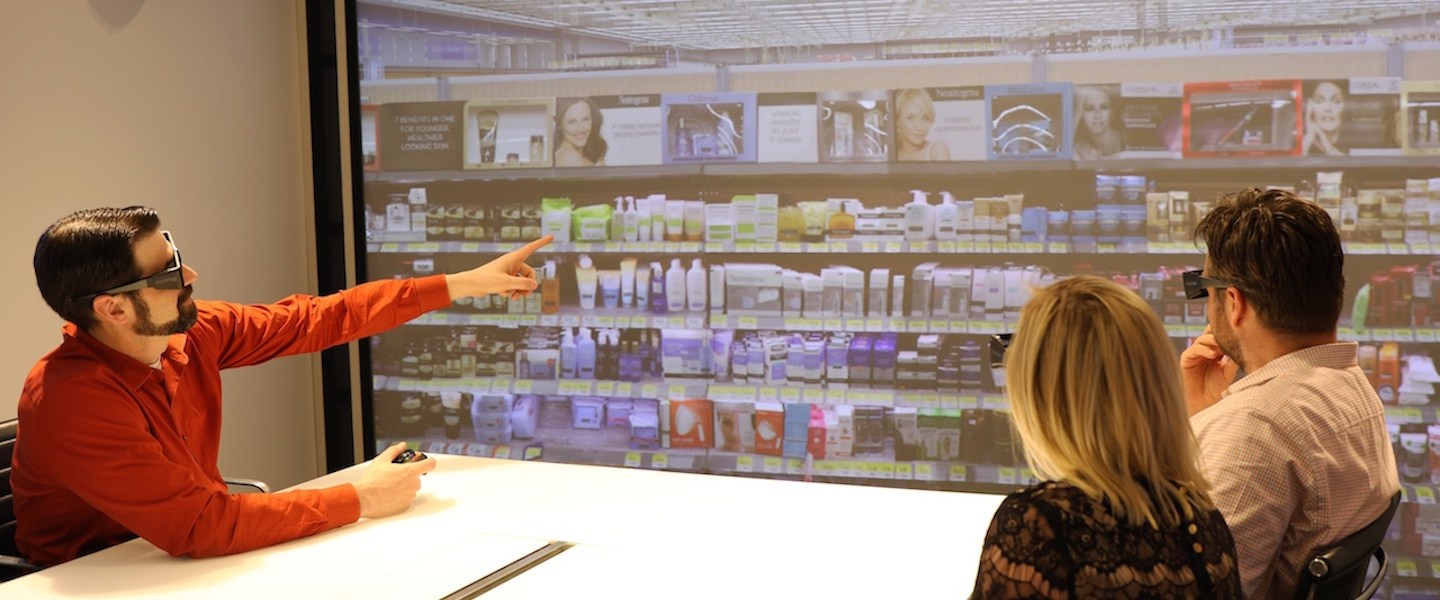 The L'Oréal Beauty Lab in New York City now has a new secret weapon in the battle for key retailer partnerships and employee engagement. The tool: an ultra-high resolution (4K) immersive visualization solution.
By using virtual reality as a communication tool, they've been able to enhance and streamline business processes. Not to mention, make things look a whole lot more sophisticated.
"We like to think of the Lab as the place where big ideas are allowed to happen," says Joe Sinisi, assistant vice president of the Future of Retail team. "Collaboration has always been at the heart of our relationship with our retailers, this room just takes it to a whole other level."
Virtual reality technology enables L'Oréal to bring the store to different parts of their retail team. Whether it's the local Walmart or a different branch in Hong Kong, everyone can get a glimpse.
L'Oréal is using VR for everything from future store concepts to packaging tests. By applying virtual reality communications into their business methodology and the development of their relationships in the industry, they're able to see real advantages.
2. Facebook Spaces, the future of social media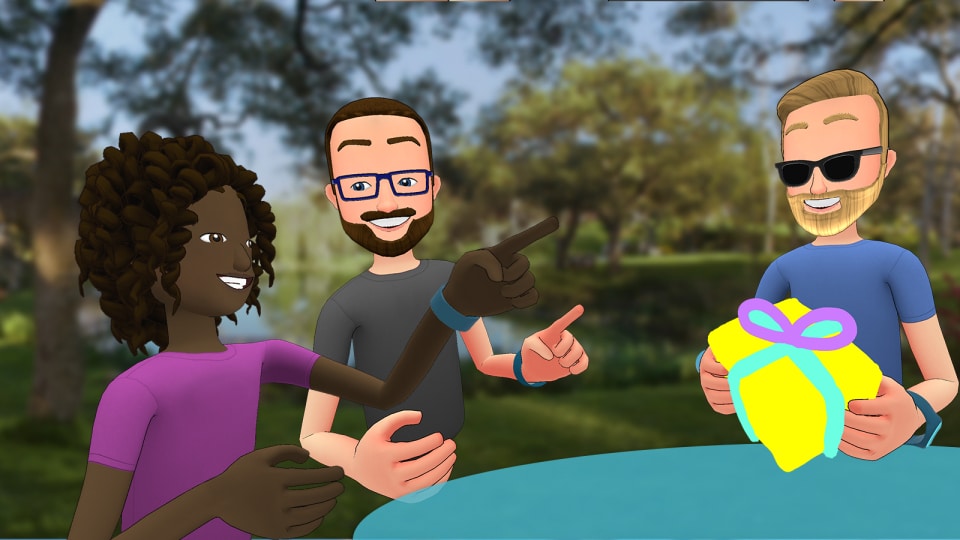 When it comes to using virtual reality in communications, Facebook has been one step ahead for a long time.
One example of their initiatives in the sphere of VR is Facebook Spaces. The virtual reality (VR) app lets you invite and interact with up to 3 of your Facebook friends using a VR device. Right now, you can download Facebook Spaces for Oculus Rift or HTC Vive.
While all avatars are currently animated cartoons, Facebook has been working towards making them more realistic. Imagine joining a virtual reality meeting when you're working from home or traveling. Employee engagement would go through the roof!
3. Creative applications of VR in corporate communication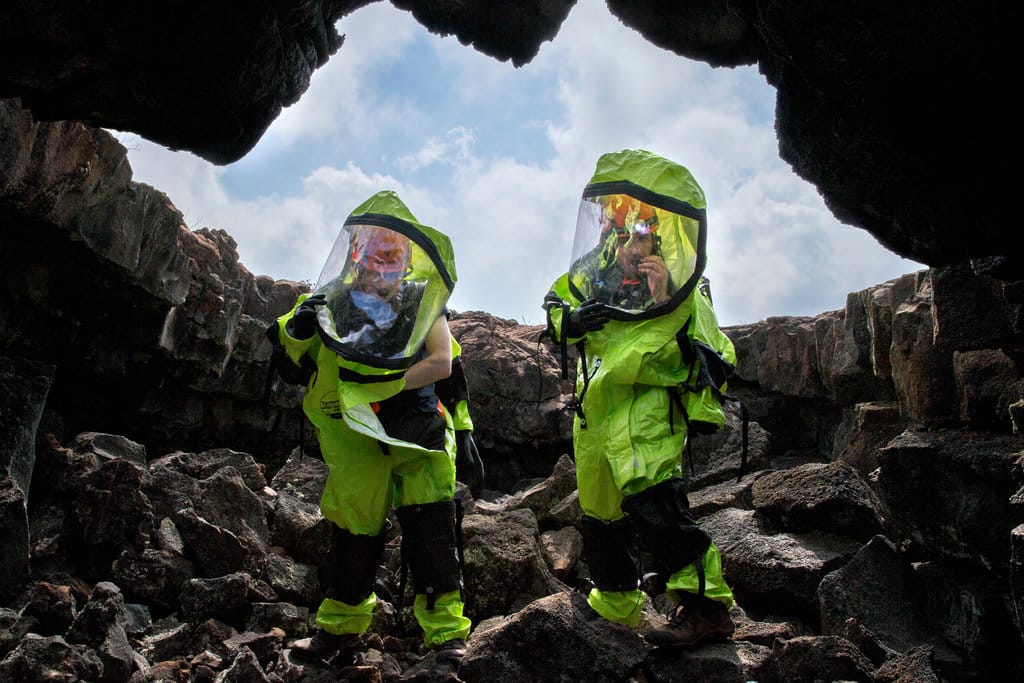 Virtual reality communication tools are simply mediums for transferring a message. When communicating a message, the medium – a pamphlet, video, website or social media, for example – depends on the goal.
According to PwC, one of the defining features of virtual reality is "its ability to engage the user in a completely new environment." Whether it's true-to-life or completely fantastical, you're essentially teleported through space.
This never-before-seen depth of immersion can generate greater engagement and empathy when compared to other media.
VR works well in creative communications for situations that require the audience to experience the impact of a particular situation. It allows people to really immerse themselves in the new environment.
4. Using VR technology to bring people together
Our partner and internal communications expert Advita Patel, has seen first-hand success in introducing virtual reality into their internal communications campaigns.
Advita once received the challenge of moving 11,500 employees to a new car park within a span of 3 months. All the employees worked across 200 different businesses, so making them understand why this move was vital was a real challenge.
Pro tip: Target the right employees with the right communications. Categorize and segment employee email send lists with ContactMonkey's list management tool.
Advita suggested the idea of introducing virtual reality to communicate to all the businesses what the future of the airport would look like.
Introducing goggles and a storyboard, Advita and her colleagues were able to sell the idea effectively using virtual reality.
Moral of the story: don't be afraid to get super-creative in order to solve a problem that appears to be unsolvable. You just need to channel that inner rebel to come up with an out of the box solution
5. Creating competitive new experiences for clients
Some of the most popular journalistic outlets are taking advantage of VR as well. For example, a 2017 New York Times piece, 'Life on Mars,' included a series of 360 degree videos. They enabled readers to explore the Mars-like conditions during a NASA-funded study.
The Guardian also published a number of pieces employing virtual reality and has created a "Guardian VR app," which readers can use to readily access journalistic content in VR.
It might be time for internal communications pros to consider taking advantage of this new, exciting technology.
Is Virtual Reality the Future of Corporate Communications?
In conversations with clients and partners, we've noticed that internal communicators embrace new technology. From responsive newsletters, and drag-and-drop email template builders, to social reactions and surveys, internal comms pros are open to testing out new technology. Don't let virtual reality be an exception. If you're looking to explore virtual reality corporate communications, why not survey employees to see the uptake?
Learn how to use an internal communications software to gauge how employees feel about VR technology—straight from your employee newsletter. Book a free demo to see how ContactMonkey can help you determine your company's VR path: