A "getting to know your employees" questionnaire builds stronger bonds between staff and managers by fostering understanding of each other's perspectives and needs. Here's how you can maximize the benefits of this type of survey.
If you want to build authentic connections across your team, you need to get to know who your employees are beyond their roles. A fun employee questionnaire will help you learn your teammates' interests, passions, and purpose.
While developing our pulse survey tool, we did a lot of digging to understand what makes a cutting edge employee questionnaire. Below, we break down everything we learned and show you how to create a successful questionnaire to truly get to know your employees.
How Does the "Getting to Know Your Employees Questionnaire" Help at Work?
A "getting to know your employees questionnaire" has countless benefits. For starters, it can help organizations by providing invaluable insights into an employee's personality, motivations, interests, and strengths.
Fun employee questionnaires enhance communication and transparency between management and staff, promoting a company culture of continuous feedback and improvement.
Additionally, the information gathered can be used by managers and HR to make informed decisions about team building, job assignments, career development, and other employee initiatives.
Pro Tip: Instantly generate employee survey questions directly from your email builder with ContactMonkey's OpenAI integration.
ContactMonkey makes designing the perfect employee questionnaire easy with the help of preset employee pulse survey samples and a library of ready-made templates. You can even categorize and segment different surveys by employee sending list with ContactMonkey's HRIS integration.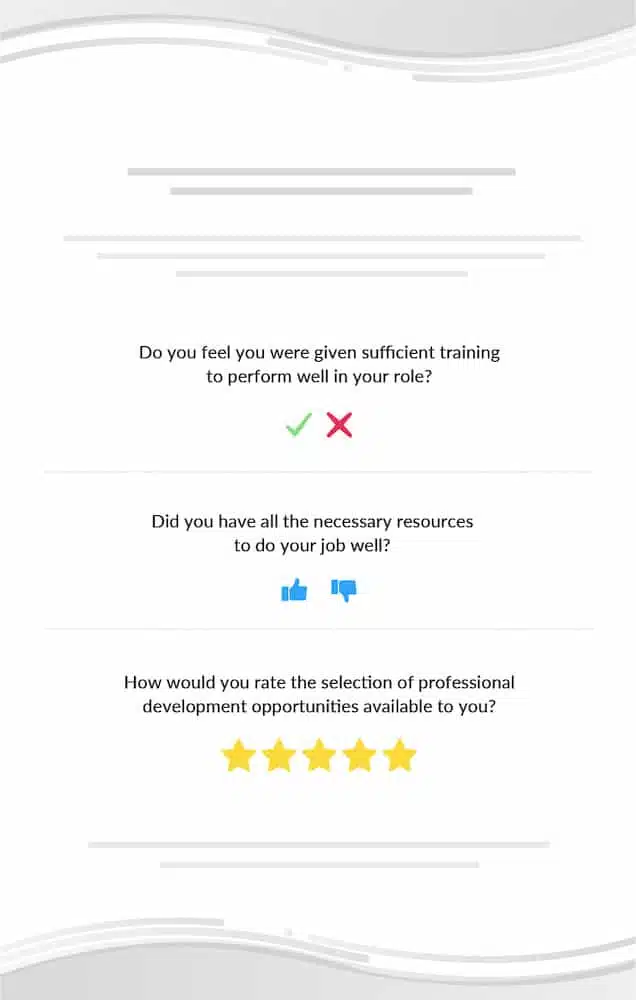 Set up your free trial and let our experts help you make an employee survey that gets results!
Analyze and understand your pulse survey results.
Get ContactMonkey's powerful analytics and reporting.
Best Get-To-Know-You About Favorite Things for Employees
Icebreaker questions help managers get to know their employees better and bring coworkers closer. But we recommend skipping the dull "where are you from" questions and opting for something more fun like one of the questions below:
What's your favorite hobby or pastime?

What's your favorite movie or TV show?

What's your favorite type of food?

What's your favorite book or author?

What's your favorite vacation destination?

What's your favorite type of music or band?

What's your favorite sports team or athlete?

What's your favorite type of cuisine to cook or eat?

What's your favorite local hangout spot?

What's your favorite way to unwind after a long day?
Best Personal Get-To-Know-You Questions for Employees
By getting to know employees on a more personal level, managers can build stronger relationships with their team and foster a more positive work environment.
Personal questions provide insights into employees' interests, motivations, and values, which can help managers better understand their team and how to support them:
What do you like most about your job or career?

What are your long-term career goals?

What are your passions or interests outside of work?

What's a memorable experience you've had in your career so far?

What do you like to do for fun or in your free time?

Can you tell me about your family and background?

What are your proudest achievements?

What motivates you in your personal and professional life?

What's your approach to work-life balance?

What are you looking to gain from this job or company?
Pro Tip: Organize and segment employee sending lists to target the right employees with the right questions using ContactMonkey's list management tool.
Instantly download and use our survey templates!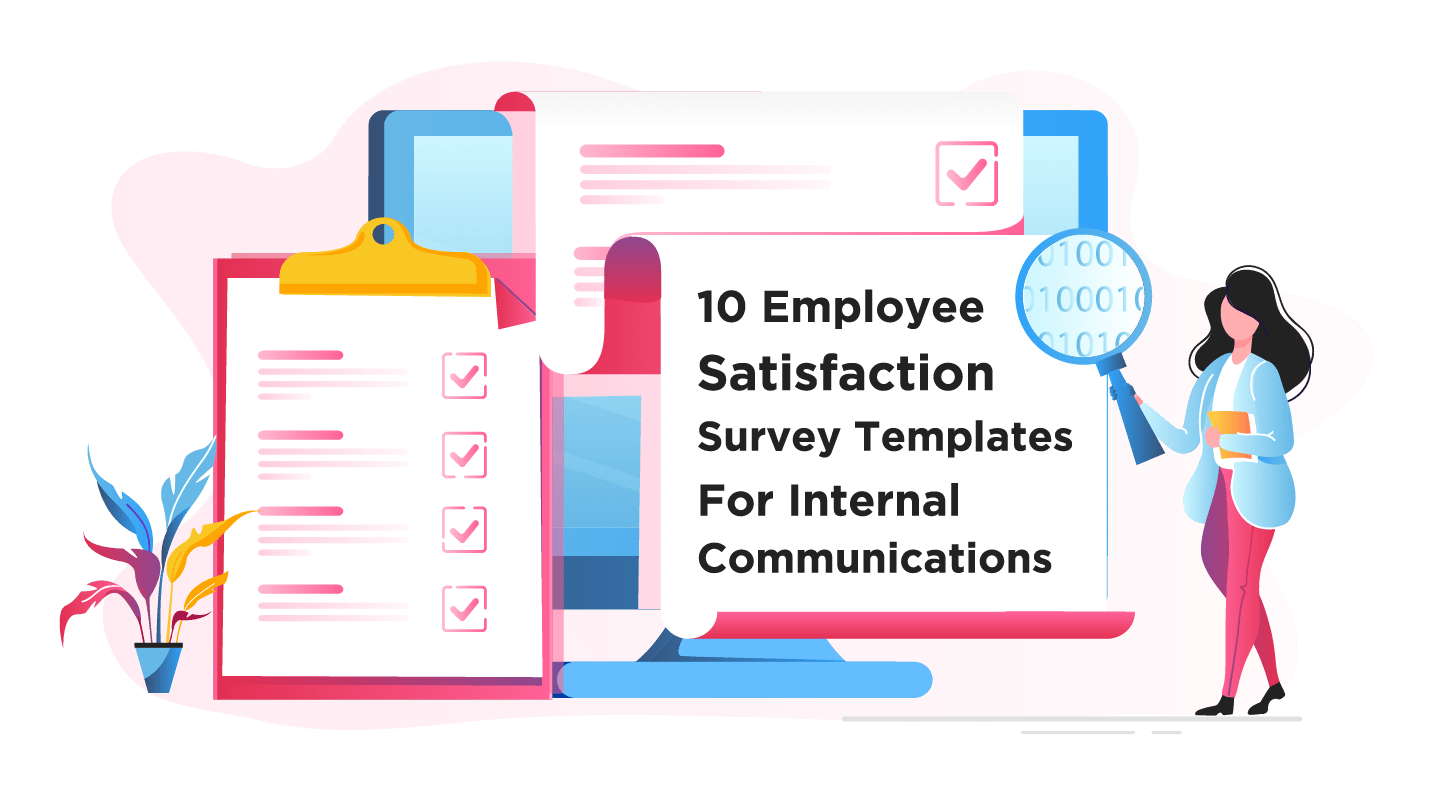 Best Fun and Silly Get-To-Know-You Questions for Employees
Silly and fun questions can lighten the mood and create a more relaxed and enjoyable work environment, which can lead to higher levels of employee satisfaction and improved employee morale. These types of questions can help employees get to know each other on a more personal level and build stronger relationships, leading to better team dynamics and collaboration.
What is your last played song on Spotify (no cheating!)

Who was your celebrity crush in high school?

If you were stuck on a deserted island with two books, what would they be?

What's the one snack we'd always find in your kitchen?

What does a perfect weekend look like for you?

What Netflix show are you absolutely obsessed with right now?

Where was your most memorable vacation?

A book about your life would be called_______.

What's your hidden talent?

Describe your personality in a single word.
Truly Get to Know Your Employees with ContactMonkey
Work can often be stressful, and incorporating silly and fun questions into the work environment can provide a much-needed break and help reduce stress levels. The information you gather from a "getting to know your employees" questionnaire can also be used to make informed decisions that positively impact the working environment and support the growth and development of the organization.
With ContactMonkey's email builder, designing the perfect employee questionnaire is easy! Get email-embedded pulse questions, anonymous comments, and in-depth survey analytics all in one tool. Book your free demo to see ContactMonkey in action today!