As we enter a new year, our Product Team has had a laser-sharp focus on saving internal communicators their valuable time and effort through increased convenience and improved collaboration.
What's New in January 2021
Saved Rows for Email Templates
We want to help you save your time and creative energy. No longer do users have to duplicate effort by re-building existing email template designs. You can now save rows such as headers, footers, buttons, etc. from your email template, and conveniently add them to future templates, instead of designing them from scratch.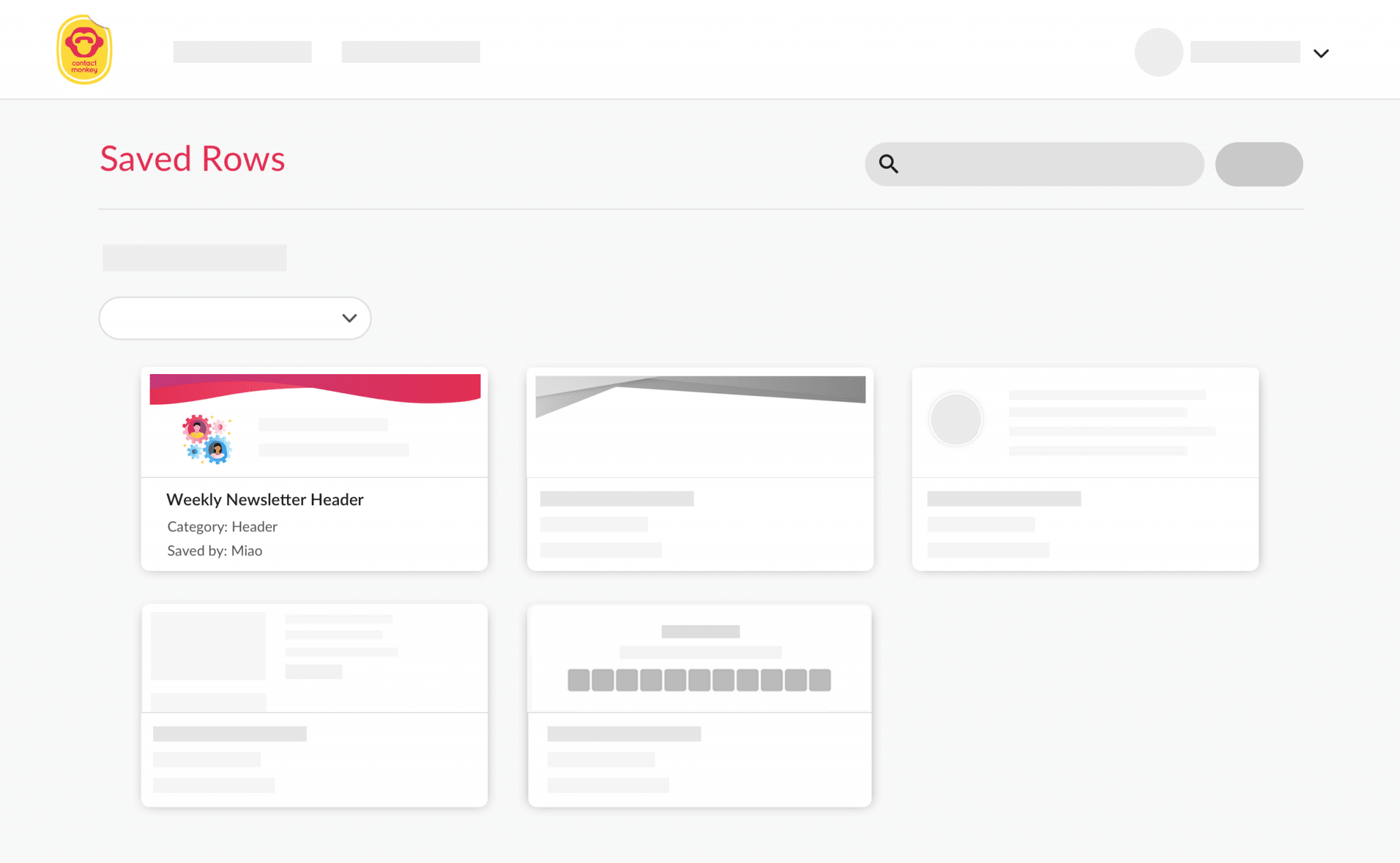 Improvements
Special Mentions in Comments
We've improved our collaboration feature, which enables you to leave feedback comments on email templates. Now users can easily tag team members when leaving comments within templates. The tagged team member will receive an email notification every time a comment is created or resolved.
How to Use Special Mentions in the ContactMonkey Template Builder
Updated Web Add-in
All our customers using Web-Add-in, will enjoy the following improvements:
We have permanently pinned the "Send & Track" button to ensure you never forget to use it; the button is highlighted every time a user inserts a template.

Users can now launch the ContactMonkey dashboard via the ribbon button.
CSV – UTF 8 Support
We now support CSV UTF-8 format. Happy email sending!
Bug Fixes
Event Management (Time zones) – Recent Event Dates now reflects the user-defined time zone instead of server time zone.

Segmented Email Stats (Instructions) – Segmented Email Stats instructions are now visible to the Owner profile.
Are you looking to get started with measuring employee engagement from your Outlook or Gmail inbox? Book your free personalized demo and start sending and measuring better employee newsletters from Outlook and Gmail!