Here's Why You Need to Understand Employee Experience at Your Organization!
If you're curious about what employee experience is, why it matters and how to convince your executive team to take employee experience seriously, then this blog is for you. 
What is Employee Experience?
According to a guest post written for ContactMonkey on employee experience strategy by Corey Moseley, explaining employee experience can be quite complex.
A lot of people believe that employee experience (EX) is synonymous with corporate culture but that's only part of it.
According to author and speaker Jacob Morgan, there are three components that make up employee experience: culture, technological environment, and physical environment.
In this trifecta that makes up your employee experience, the culture is defined by the values and everyday actions of everyone in the company; the technological environment is composed of all the internal communication tools your employees use to communicate with each other like (Slack or internal email newsletters); and the physical environment is everything your employees can see and touch, like their desks, room temperature, social areas, and artwork.
Why Does Employee Experience Matter?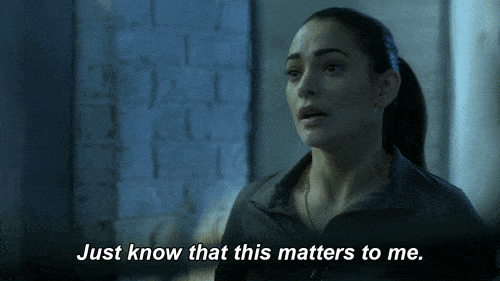 A recent study found that 83% of HR leaders cite "employee experience" as an important factor for organizational success.
These same HR leaders are reaching out to partner with groups such as Internal Communications to deliver seamless employee and customer experiences.
If your organization is guilty of overlooking employee experiences, here are some reasons why you might want to change course this year.
Customers aren't the only one shopping: With a talent war raging in the market, there's been a major power shift that allows employees to be very picky about the organization they want to work in. According to Hays, 81% of employees would consider leaving their current role if the right offer comes along. In this competitive environment, an unrivaled EX can give you the edge you need to attract the best talent and – more importantly – keep them engaged and loyal to your company.
Engaged Employees = Engaged Customers:

A Gallup researcher

explained in his report, "Engaged employees are more attentive and vigilant. They look out for the needs of their coworkers and the overall enterprise, because they personally 'own' the result of their work and that of the organization." A report by Kronos  reveals that

14% of HR leaders say lack of executive support is an obstacle to improving employee (engagement)

in 2017.
EX leads to better productivity: When employees feel like they are valued and their contributions are essential to an organization's success, it will have an impact on the overall productivity. A study revealed that

employees who are emotionally and mentally invested in an organization are likely to make a positive  impact on business results. 
Organizations can gain a competitive advantage and increased productivity when invested in creating seamless employee experiences.
If your organization has yet to adopt an Employee Experience strategy, read our full blog post on employee experience strategy to learn more about it.
Infographic: Why this is the Year of Employee Experience
If you're trying to demonstrate why employee experience matters to the C-Suite, here's a handy infographic you can print out or email to show the executive leadership at your organization.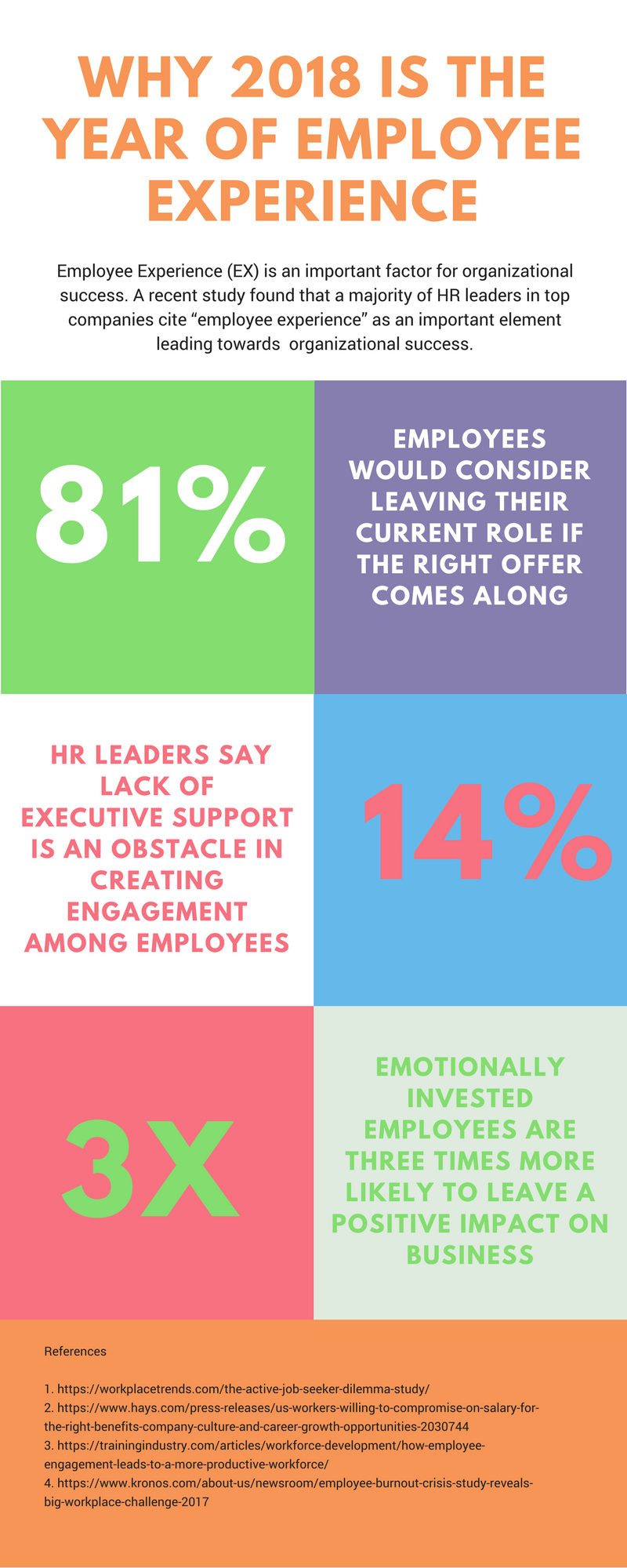 And if you're super serious about tracking, measuring and evaluating the employee experience within your organization, you can start by using ContactMonkey to track your employee emails and ascertain how engaged employees are within your organization by evaluating click rates and email open rates.
Bonus: Add Social Reactions & Pulse Surveys & Take Your Employee Experience to the Next Level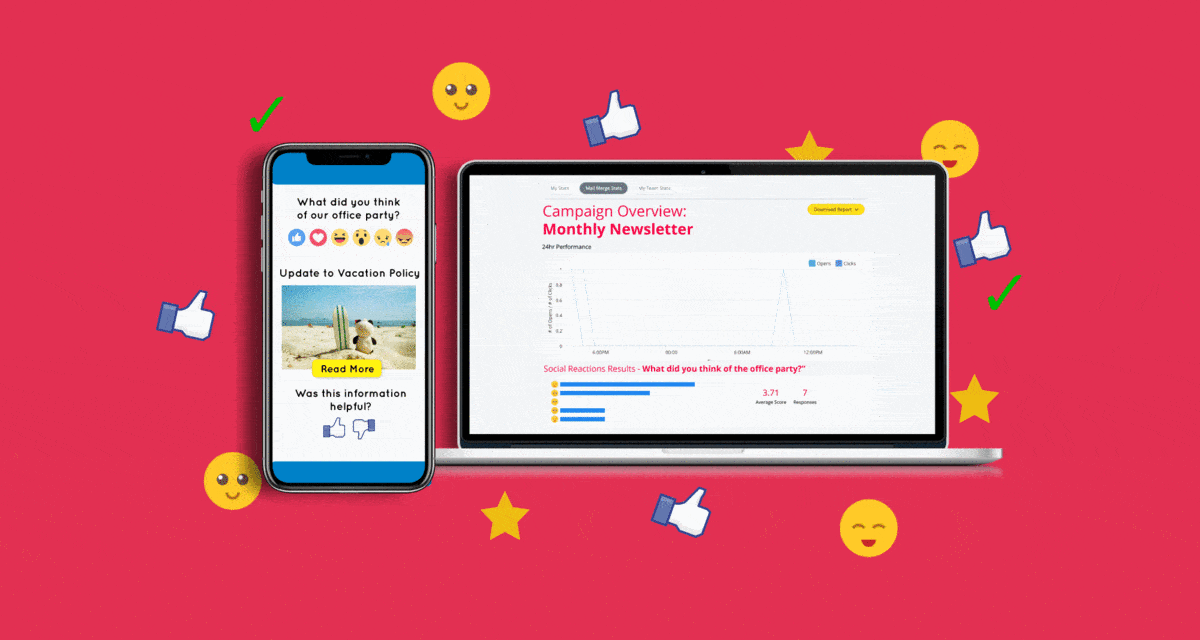 By adding social reactions to your communications, you'll be able to proactively learn what your employees crave. Here's what you can do now with ContactMonkey for Internal Comms:
Social Reactions 
Give your employees the ability to love, like and laugh at any content you send them via email. With social reactions now your internal comms team can constantly gather feedback in a seamless way.
Pulse Surveys 
With pulse surveys you'll also get actionable data on your email communications in seconds. You'll be able to see all of the responses live in real time on your ContactMonkey dashboard.
Like Buttons 
Your employees are already liking content on all the social media platforms they use on their own time. By adding like buttons to your own internal emails, you'll be able to engage your employees with your content and actually learn what they like.
If you found this article interesting, you can read further about The Importance of Treating Your Employees Like Customers or learn about 21 Employee Engagement Ideas to Engage Your Workforce. 
Are you ready to start measuring, tracking and evaluating employee experience within your organization? Start by tracking your employee emails. Just click on the button below to book your demo!