If you're wondering how to improve internal communication in an organization, how to demonstrate the value of internal comms or how to get the CEO to really value your internal communications efforts, this blog is for you.
Ever wondered how to improve internal communication in an organization using the power of data?
Or perhaps you're wondering how to demonstrate the value of internal comms in your organization.
How do you get the CEO of your company to appreciate your internal communications efforts?
The answer to all these questions lies in your ability to leverage the power of data effectively to tell a persuasive story.
Last week, we sponsored an IABC Toronto event titled, "Harnessing the Power of Data to Elevate the Role of Internal Communications with Leaders."
Judging from some enthusiastic tweets, the attendees were quite excited to discuss data and measurement as well.
Hosted by our very own Ali Rodriguez, the panel consisted of award-winning internal communications experts residing in the Toronto area.
Crystal Moss, Manager of Communications and Special Projects at the Regional Municipality of York, was one of the panelists.
Sarah Kennedy, Director of Corporate Communications at RSA Canada was another one of the esteemed speakers.
Crystal and Sarah were joined by Priya Bates, President of Inner Strength Communication.
For those who couldn't make it to the event, don't sweat it.
We're sharing with you the main themes that emerged from this event to help you improve internal communication in your organization.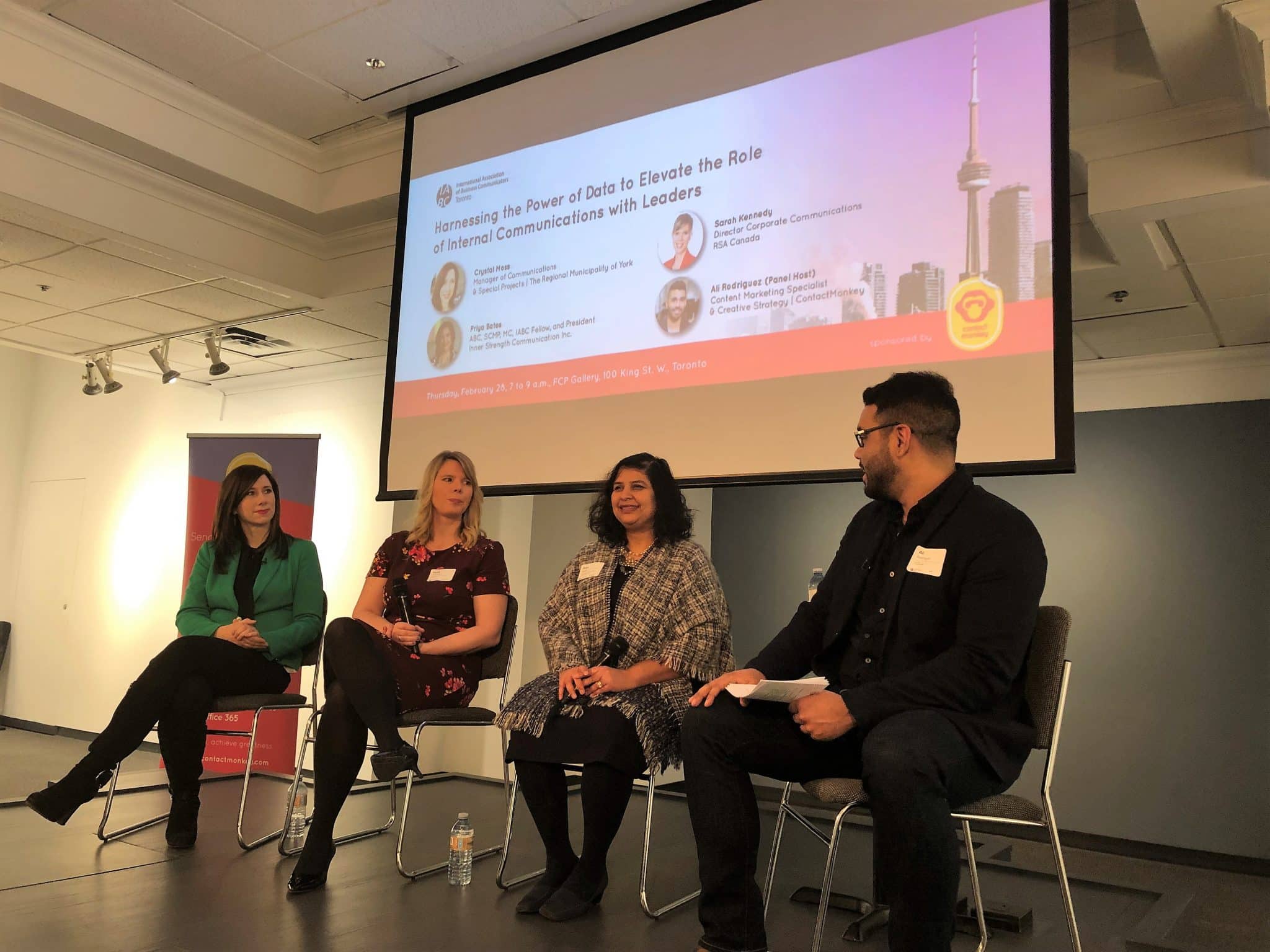 Tips on How to Improve Internal Communication Using the Power of Data
Tip #1 Look at Qualitative Data When Measuring or Improving Internal Communication
Many organizations tend to overcorrect when it comes to collecting quantitative data and forget that, when dealing with humans, qualitative data can be just as important!
Data in general,  is great for gaining credibility with the C-Suite as well, as an audience member tweeted.
All the panelists emphasized the importance of having conversations with various stakeholders in their organizations in order to obtain qualitative data to improve internal communications.
"As a young communicator, when I first started, the first thing I would do is put myself out there and talk to people. I would talk to both employees and executives, evaluate what they needed and was able to bring all of it together," said Priya Bates.
She urged the audience to seriously consider the power of listening and analyze conversations with people before deciding to set goals to improve internal communication.
Crystal Moss agreed, emphasizing the importance of first starting out with a clear purpose.
"Ask yourself what impact do you want to make and why and how does it connect to your organization's goals? If you can answer this, then the metrics you need to support that will become clear," she said.
Sarah Kennedy added that the importance of using qualitative data such as engagement surveys can help you get a sense of your employees' needs and enable you to discover how to set goals on what to measure.

She further emphasized the significance of thinking like marketers when improving internal communication.
Preach, Sarah! Preach!
Tip# 2: Learn to Use Data Effectively to Gain Credibility as a Trusted Advisor
We all want that seat at the table, that can allow us to demonstrate our expertise and help the C-Suite make the right decisions.
But how do you attain that trusted advisor status?
Crystal agreed with Sarah on the significance of employee engagement surveys and using these to fill in the gaps to improve internal communication in an organization.
"Looking at employee engagement surveys and asking yourself key questions resulting from those surveys can help set you up as a strategic advisor to the C-Suite," Crystal added.
Often times, you may also come across gaps and insights that don't fall within the domain of internal communications.
Sarah advised the audience to look at this data closely as well because it can help you gain credibility with the C-Suite.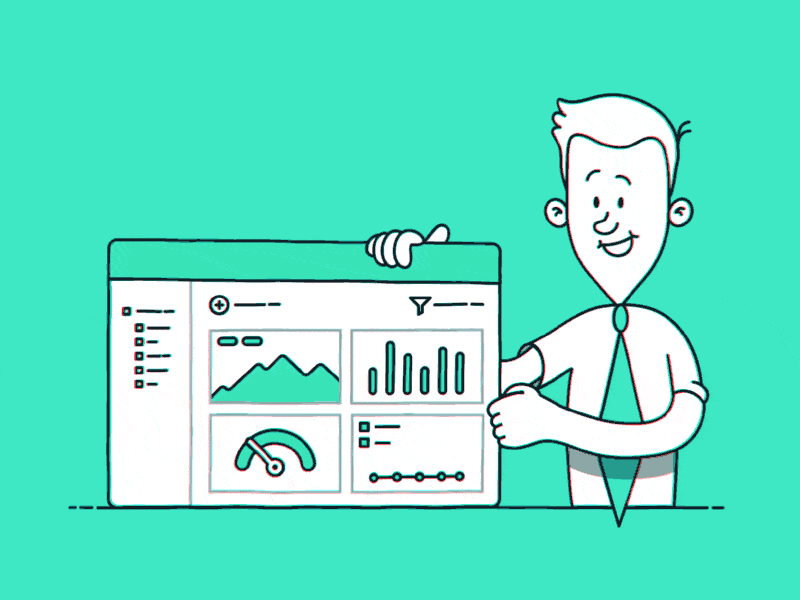 "The gaps that many employee engagement surveys show, aren't necessarily our problems to solve but they highlight big needs within an organization that are pertinent for the CEO to know," she said.
This is where you communicate what the data is saying clearly to the C-Suite so that they can come up with a plan to fill the gaps.
Priya added that this is where the role of "trusted advisor" to the C-Suite comes into play.
"We all want to be trusted advisors but you need to build that trust first," she said.
She also advised the audience to clearly identify internal influencers within their organizations as they can also help you gain credibility with the C-Suite.
Tip# 3 Use the Power of Visual Storytelling to Showcase your Data Findings
How do you get an organizations to become data-driven?
All three panelists advised the audience to use powerful visuals to communicate key information to executives.
"You have to be able to craft a compelling narrative. My organization is very visual so a lot of the times you need to rely heavily on visuals to demonstrate your data and showcase key findings," said Crystal.
Sarah added that her executives love to see overall trends that indicate progress or decline.
"If you're thinking about presenting numbers, use infographics to tell your numbers story visually," she said.
Priya advised the audience to highlight what's working well within the organization when using visuals to tell their story.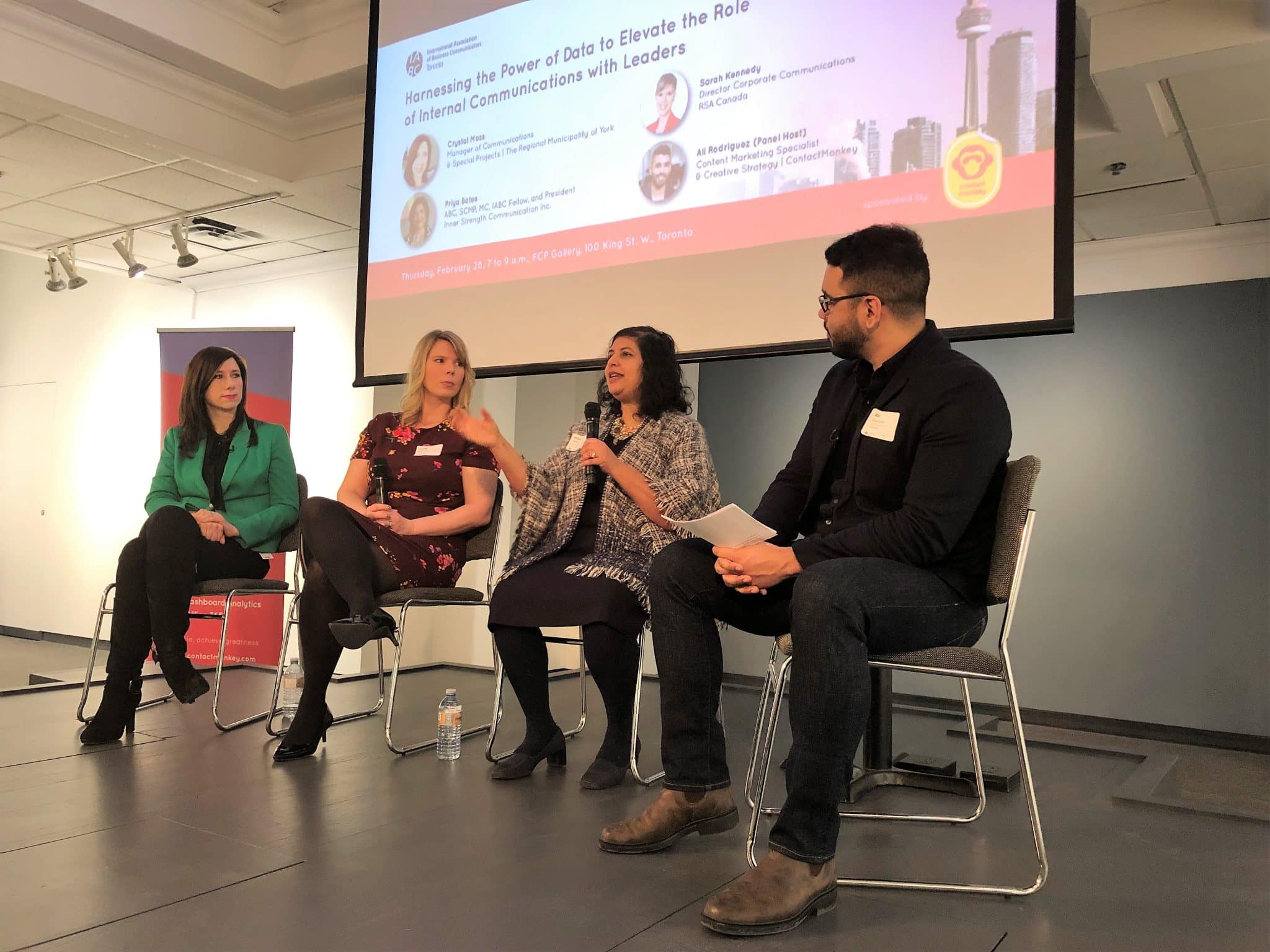 "Start with what your organization is doing well. And then move on to talk about what the company can do better moving forward," she said.
Concluding Thoughts
The panelists offered some key messages the audience could take home with them.
Crystal emphasized the value of getting to the heart of an organization's problems immediately and building a persuasive case around those problems.
Priya reminded the audience to have critical conversations early on, exercising their powers as stellar communicators.
"Remember, it's not just about the data, it's also about the key conversations you're having with stakeholders," she said.
Sarah encouraged the audience to always evaluate internal communication goals and ensure they match the overall business goals.
"Once you have that figured out, make sure you have clear metrics in place that help you keep track of how you're moving the needle forward," she said.
Do you want to add to this insightful conversation? Tweet at us! We'd love to hear from you.
Want to learn how to harness the power of data using our awesome internal communications tool? We can set up a personalized demo for you and your team. Just click on the button below to book your demo.