8 Sample New Process Emails to Use and Adapt
Navigating — and communicating — the changes that come with implementing a new process at your organization isn't easy.
To make life easier, get inspired by these 8 professionally written email templates about a new company process — totally free for you to use and adapt as needed according to your specific scenario, including:
IT policy change announcement email template
Sick leave policy announcement email template
Vacation policy announcement email template
Complete the form below to get your templates delivered to your inbox right away.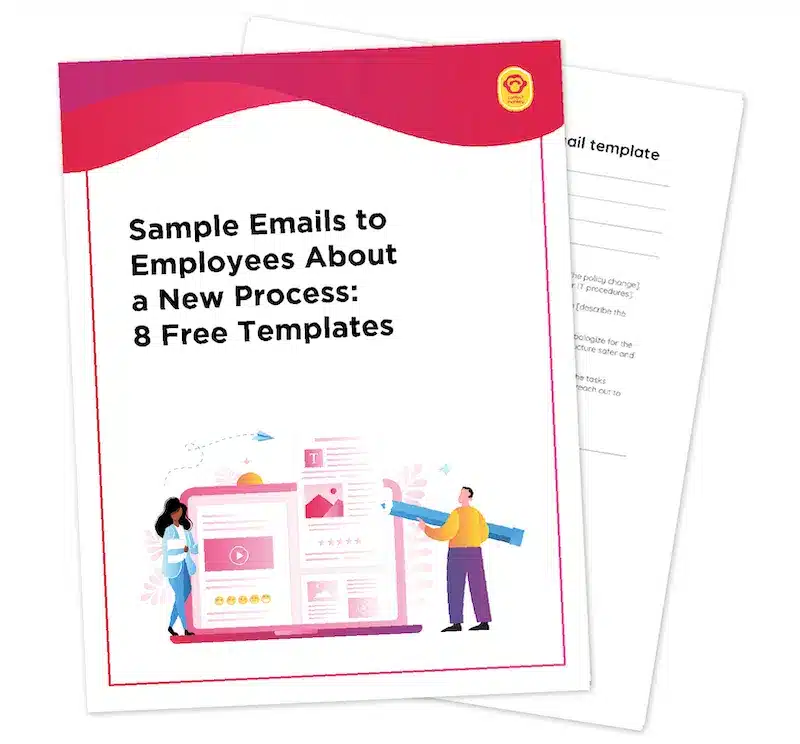 Complete to get your FREE templates!