Outlook Email Tracking
For Internal Communicators and Sales Teams.
Track your emails from Outlook to your Outlook distribution lists.
Why Track Outlook Emails?
Email tracking for Outlook helps sales teams identify hot leads and internal communicators measure employee engagement!
EMAIL OPEN AND LINK CLICKS
See Who's Paying Attention
Learn when, where, and on what device your email gets opened so you know exactly how and when you need to follow up.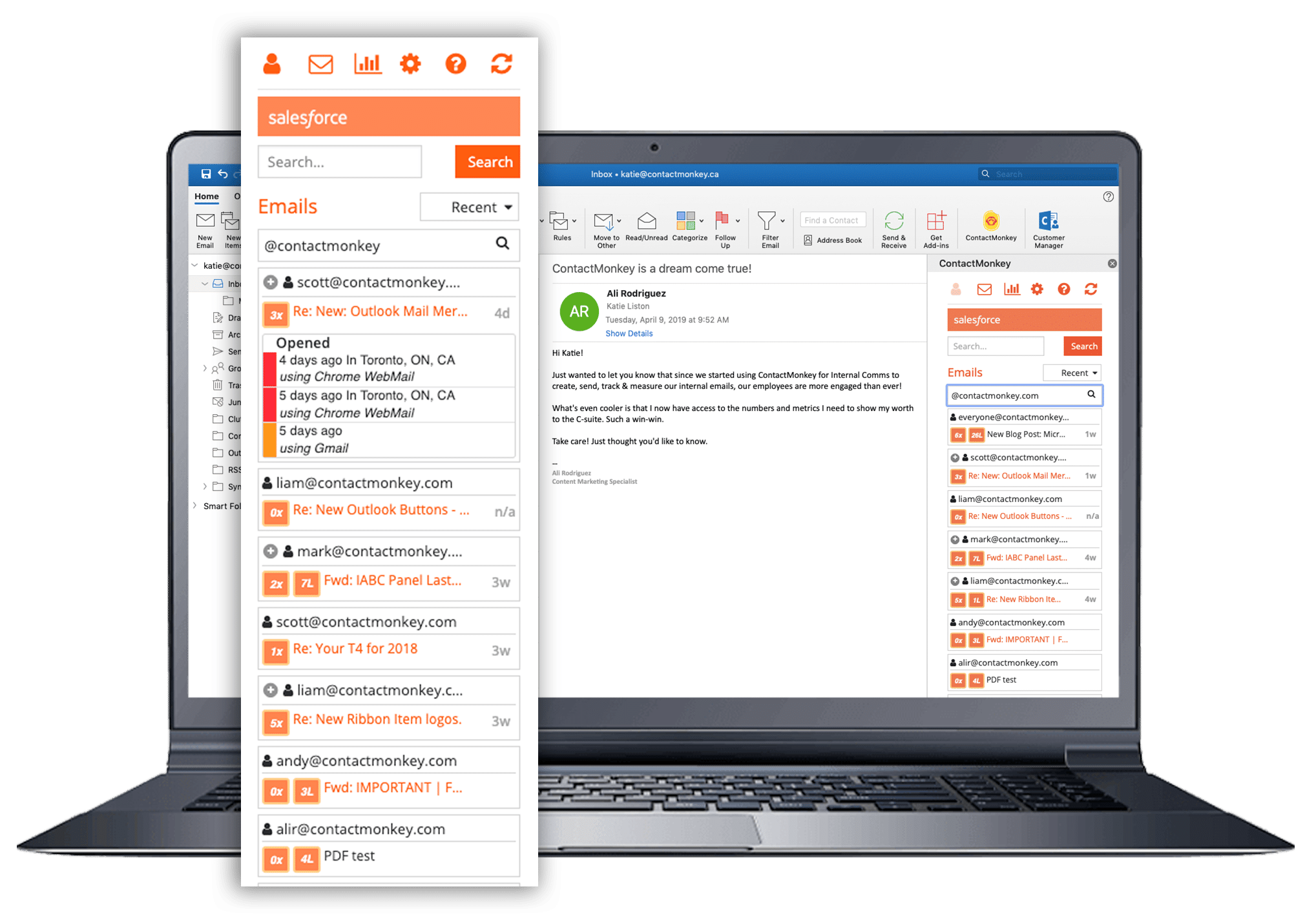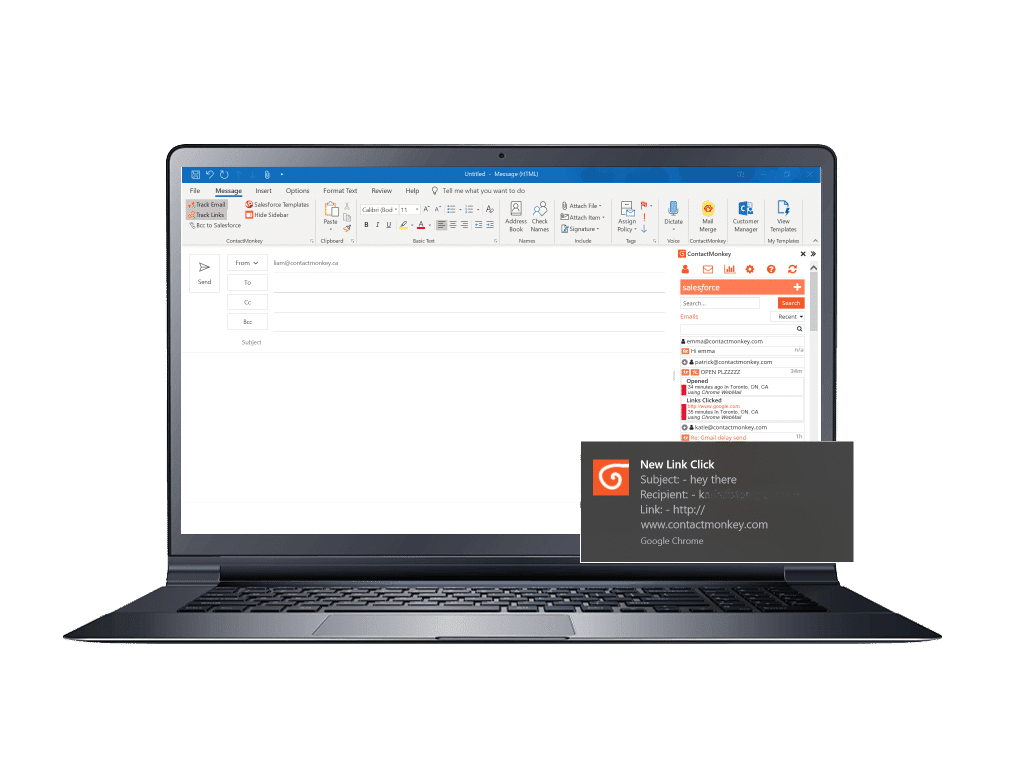 REAL-TIME NOTIFICATIONS 
See Real-Time Updates
Receive a desktop alert every time your email is opened or clicked.
PRIORITIZE YOUR PIPELINE
Close More Deals
Find out who's opening your messages the most so you can focus on your hottest leads. Know who's ignoring you so you don't waste your time.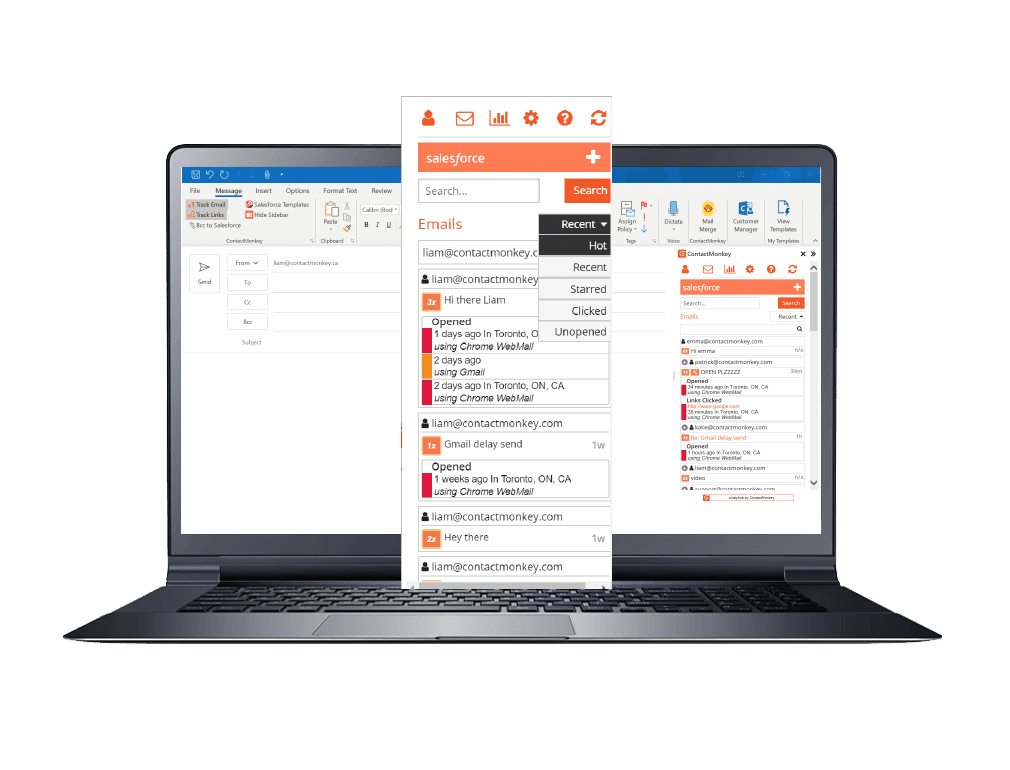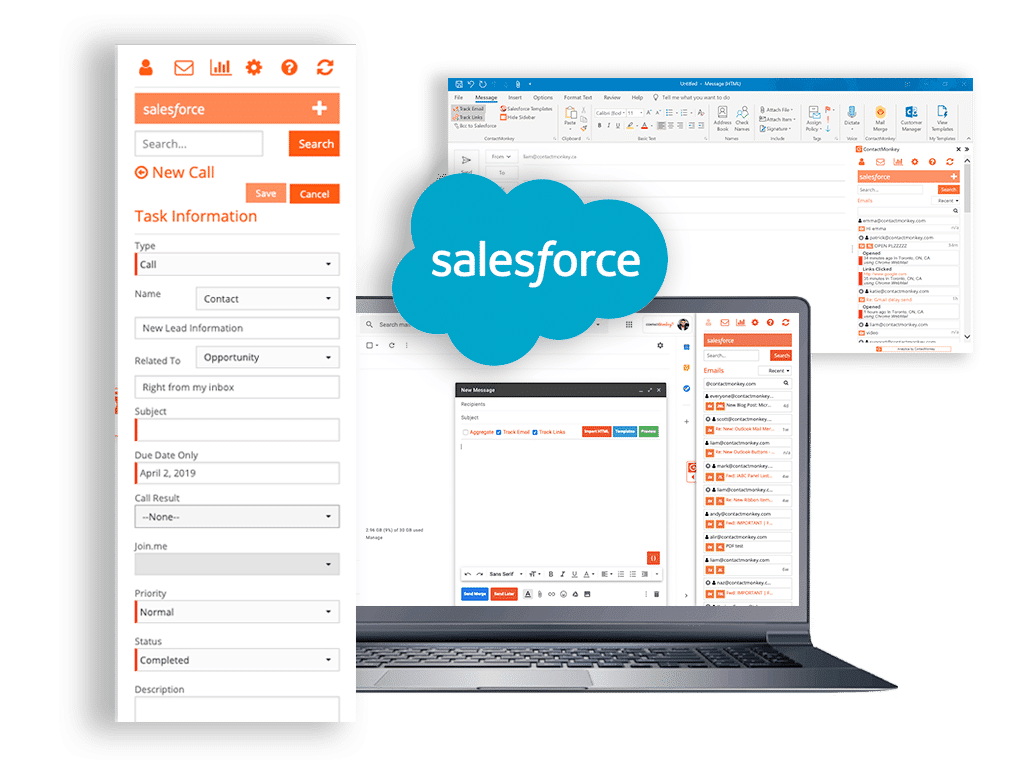 SALESFORCE INTEGRATION
Salesforce in Outlook
ContactMonkey offers powerful and seamless Salesforce integration for Outlook.
OUTLOOK MAIL MERGE
Personalize Your Emails
Personalized emails can deliver nearly 50% higher open rates. Use Outlook Mail Merge with Outlook Email Tracking to write one email that's personalized to 2, 20, or 1000's of different contacts. Track every single click and open.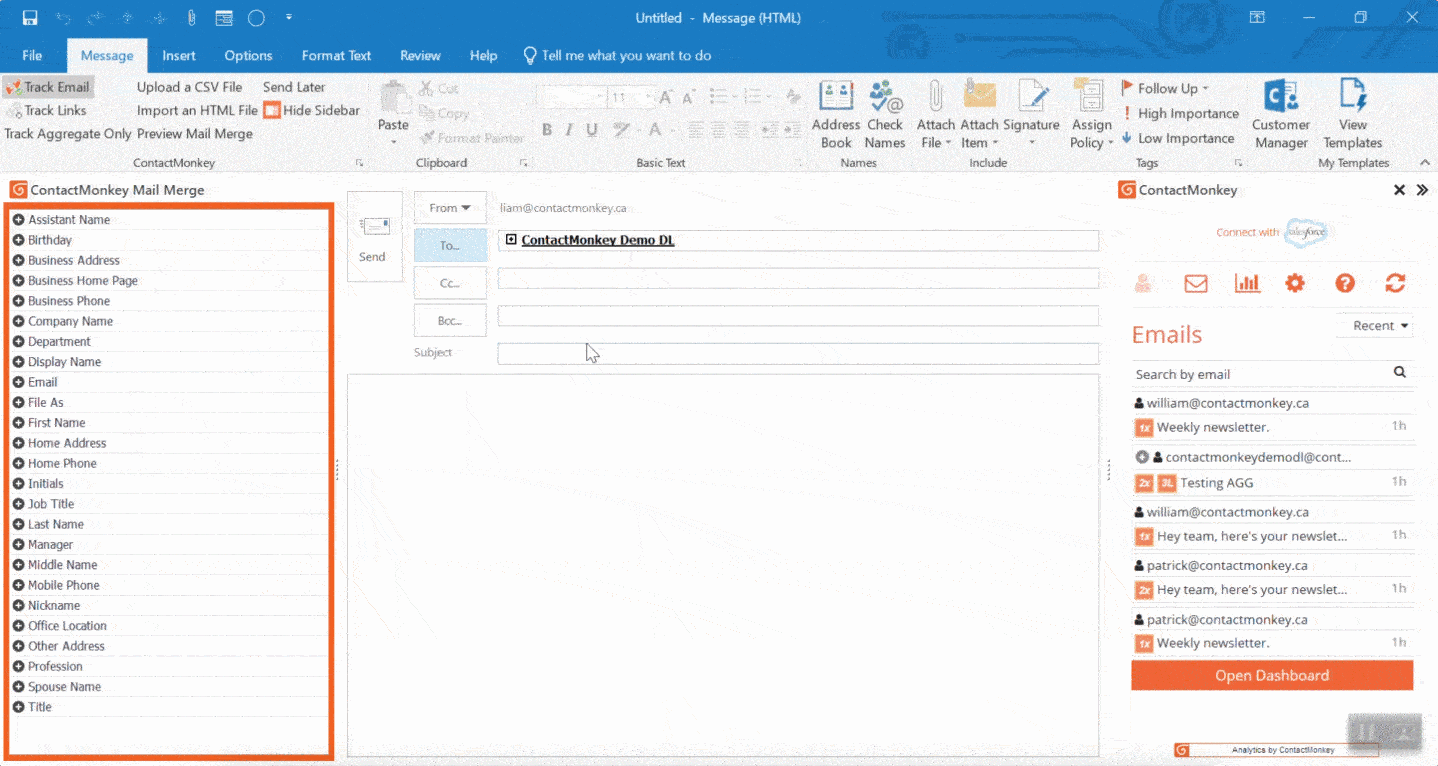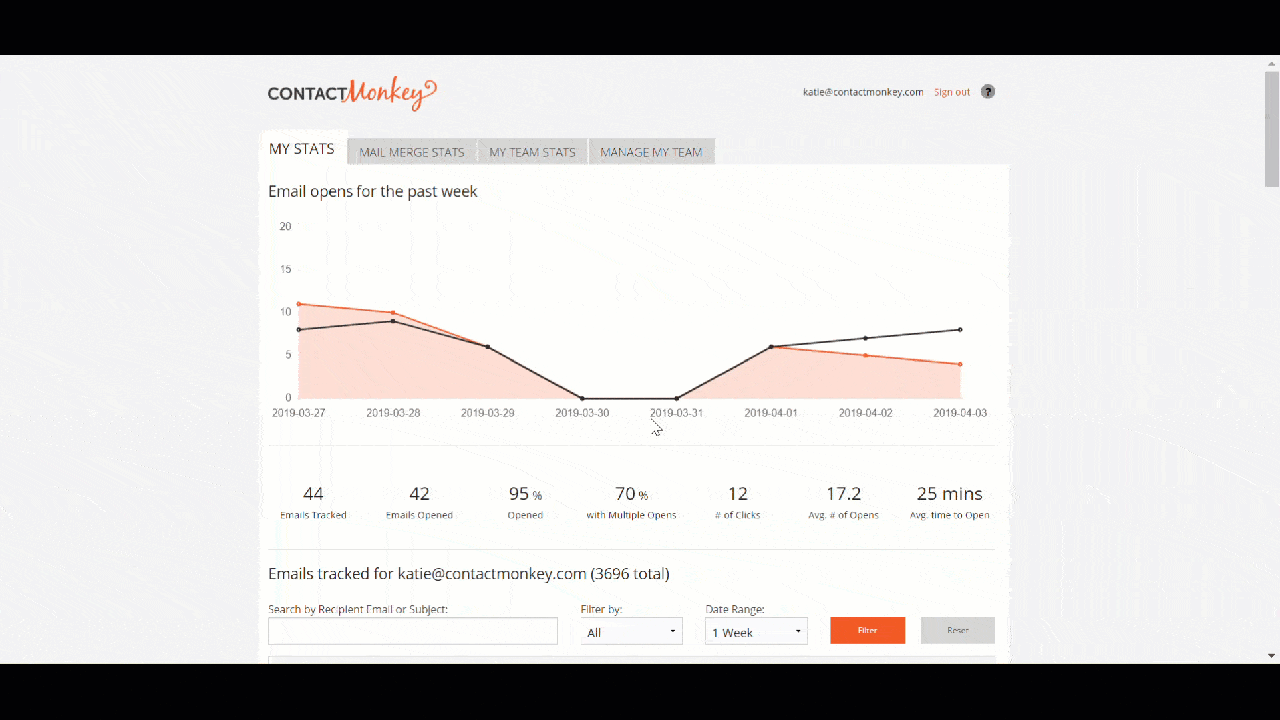 ANALYTICS DASHBOARD
View Your Personal Stats
Use the simple stats dashboard to see your top email subject lines, links, cities, and more. Open the graph analytics to get an overview of what's working – and what isn't – at a glance.
IMPROVE EMPLOYEE COMMUNICATIONS
Internal Comms Email Tracking
Create, send and track personalized internal communications messages right from your Outlook inbox using Office 365. Use our drag and drop email template builder to create beautiful responsive HTML emails within Outlook and send to you employee distribution lists!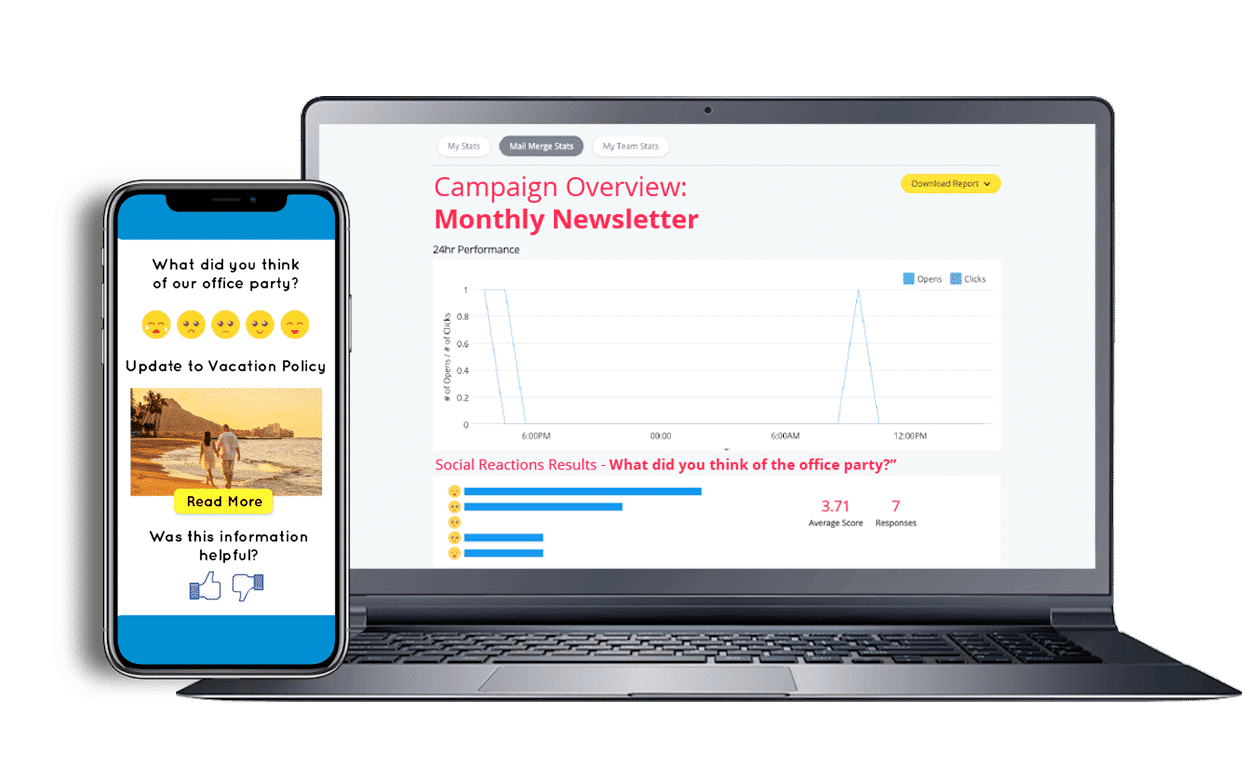 See How Email Tracking Works
Watch a brief demo to see how ContactMonkey integrates with your Outlook.
"I use ContactMonkey in Outlook and it's great to see when a prospect is opening my email many times."
-Jonathan Covey, Review from the Salesforce AppExchange
Start Tracking Emails Today!