Internal communications is a repetitive practice. Weekly, monthly, and yearly emails are standard for most internal communicators. But this monotony provides ample opportunity for improvement to your newsletter workflow.
The goal of an internal communicator is to engage employees. According to our Global State of Internal Communications Survey for 2021, 60% of internal communicators spend the majority of their time creating emails and content. Employee newsletter templates open up time for thinking about new initiatives and content.
Using ContactMonkey's email builder, you can optimize your email newsletter workflow to minimize repetitive tasks while still creating stunning internal emails.
What is an Email Newsletter Workflow
Your email newsletter workflow refers to the creation process of internal emails. Many of your internal emails will have similar characteristics like:
Font size and type
Colours
Page size and layout
Graphics and images
Your email newsletter workflow consists of adding these elements to each of your internal emails. An efficient email workflow reduces the amount of time these tasks take to complete. Combined with newsletter best practices, an efficient workflow can save you loads of time and effort.
How to create an efficient email newsletter workflow
Everyone goes about their creative processes differently. What works for some may not work for others, or even be applicable to others.
With the interest of saving time and effort, we're going to explore how you can optimize your email newsletter workflow using a dedicated internal communications software like ContactMonkey. Such software can reduce the number of repetitive tasks you must undertake to create email newsletter templates, so you can focus on what's important.
Custom branding
Consistency is crucial for all communications, both internal and external. Consistent branding helps people identify your brands and communicates the tone and style of your business.
Many companies use style guides to inform the appearance of their communications. Using ContactMonkey, you can set these styles to appear automatically within your emails.
Within the settings menu of your ContactMonkey account, select the Custom Branding tab to view your content presets. Customize your default font, font size and colour, and link size, and colour. You can also set the size and colour of your text headings: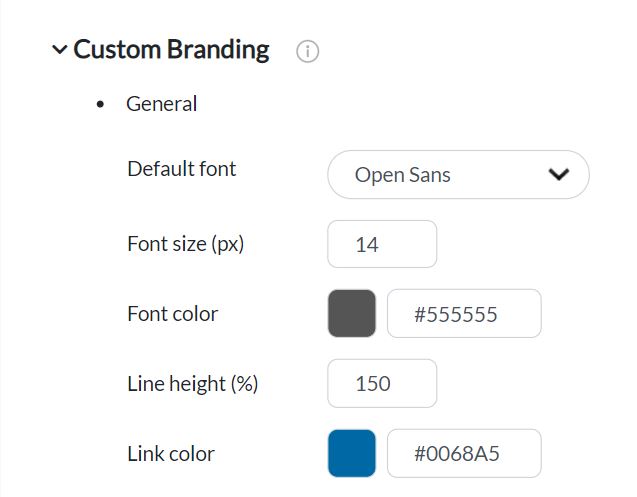 Other customization options include changing the default appearance of buttons in your emails and the amount of padding your text blocks use when added to your email. You can also create saved rows so you don't have to constantly recreate your most used designs.
Though small, these changes can save you effort over time, as you won't have to match your email content with your style guide for every new email.
Team management
Larger companies often have teams of employees working within internal communications. Having multiple people working on countless emails can get confusing, but ContactMonkey makes it easy to ensure everyone stays on track.
First, make sure user roles are correctly set for your ContactMonkey account. This will ensure no one on your team accidentally changes your settings. After you've set up user roles, you can select whether you want to view your Team File Manager or personal File Manager by default: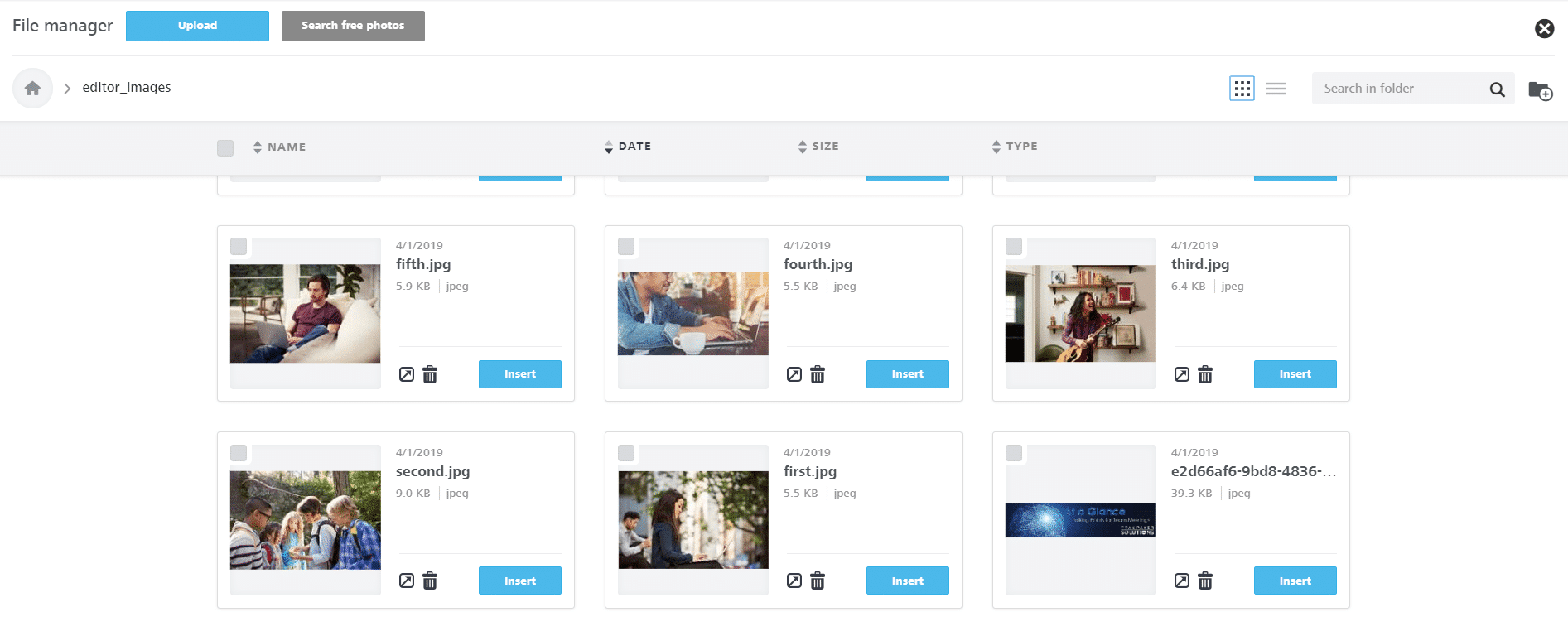 Team File Manager shows you all the files uploaded by your team, while My File Manager shows only files that you've uploaded. This is especially helpful for sorting through your team templates.
In addition to customizing content libraries, your team can collaborate on a single responsive email template simultaneously. Watch changes in real-time and leave revision comments for your team members for which they'll be notified by email, just like in Google Docs.
Importing your emails into your inbox
Creating your internal emails is only half the battle, as sending your emails is a crucial part of your newsletter workflow.
After you've created your internal email, navigate to ContactMonkey's dashboard. Here you can easily select your recently-created email Outlook or Gmail newsletter templates and quickly import them into your new email message: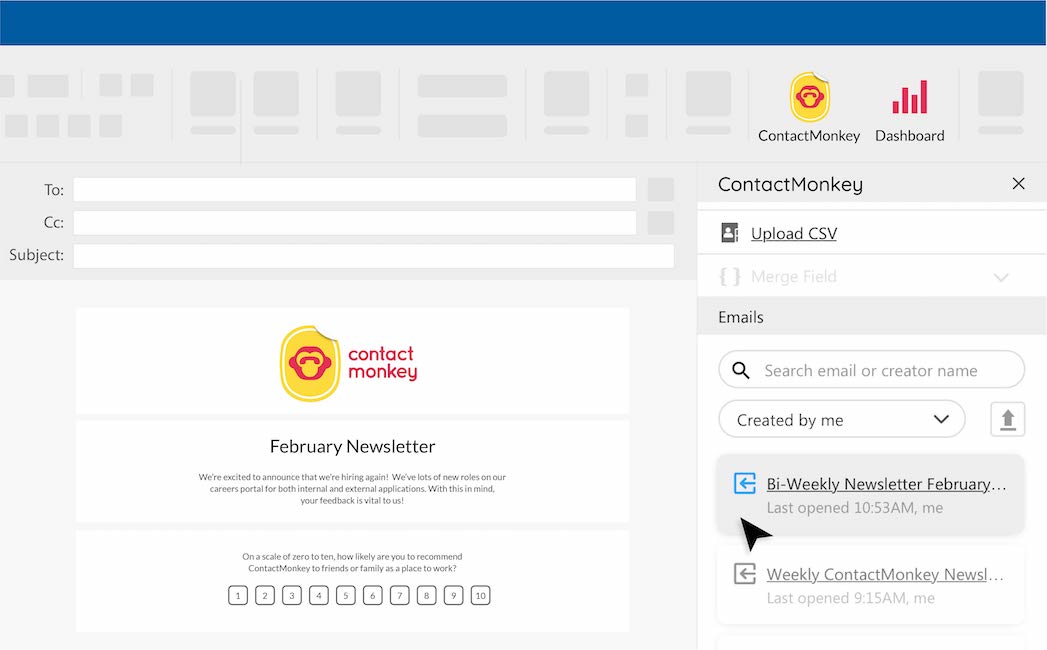 Before you press send, you can choose several options to add to your email. Personalize your subject line and body copy to who is receiving it using merge tags. If you plan to send your internal email on a later date, you can select the schedule option to select the date and time for your email to be sent: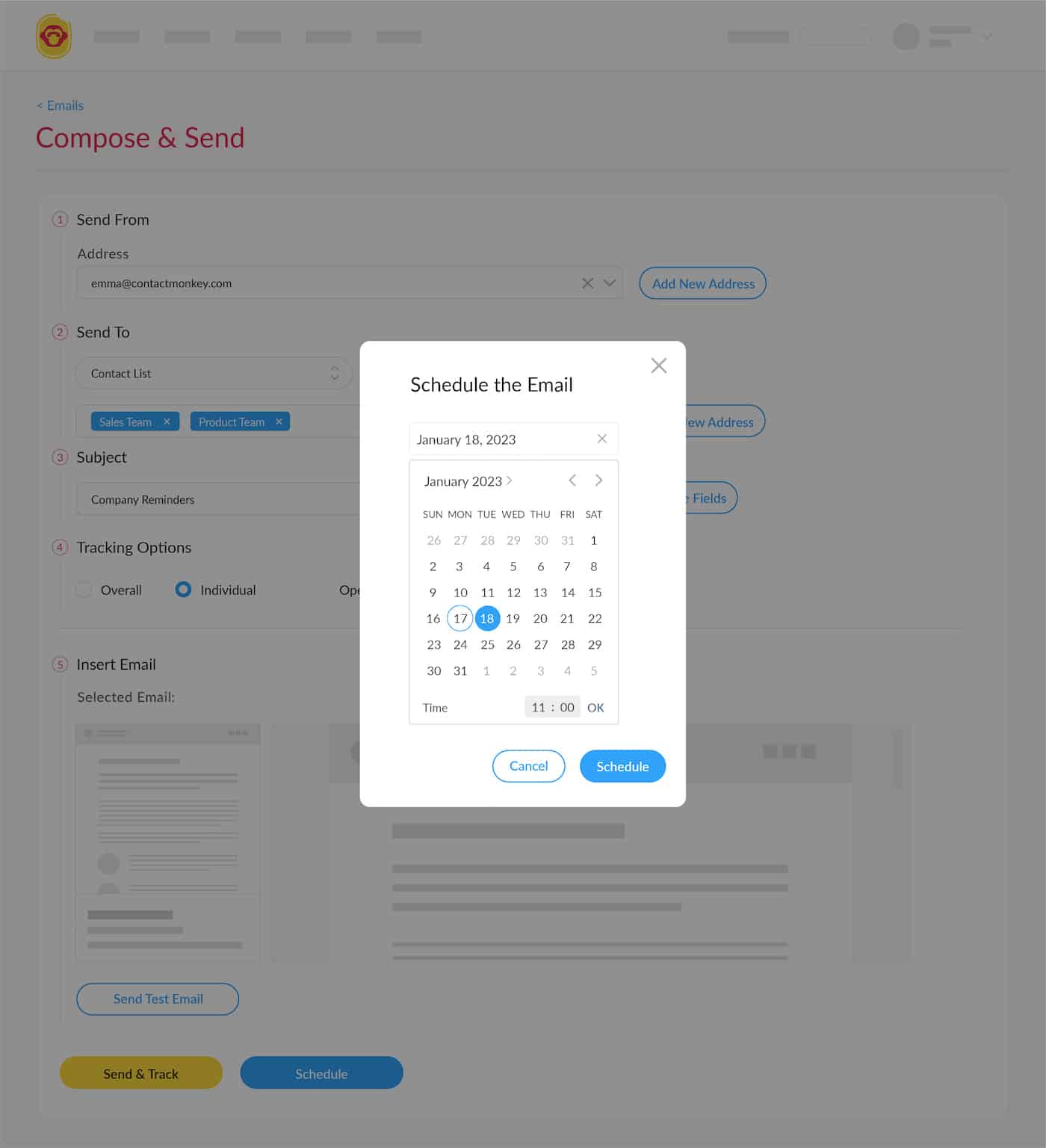 Finally, you can also select what kind of email tracking you'd like to apply to your email. Email tracking gathers in-depth metrics on your email send to help you measure engagement with your content.
Tracking your emails to improve your content
You can use email analytics to further improve your email workflow by pinpointing what content resonates with your employees. If you find yourself sending out all kinds of internal emails without knowing if they're nurturing higher employee engagement, you can narrow your content decisions using email metrics.
After turning on ContactMonkey's email tracking feature within your Outlook or Gmail inbox, your email metrics will be displayed on your email analytics dashboard: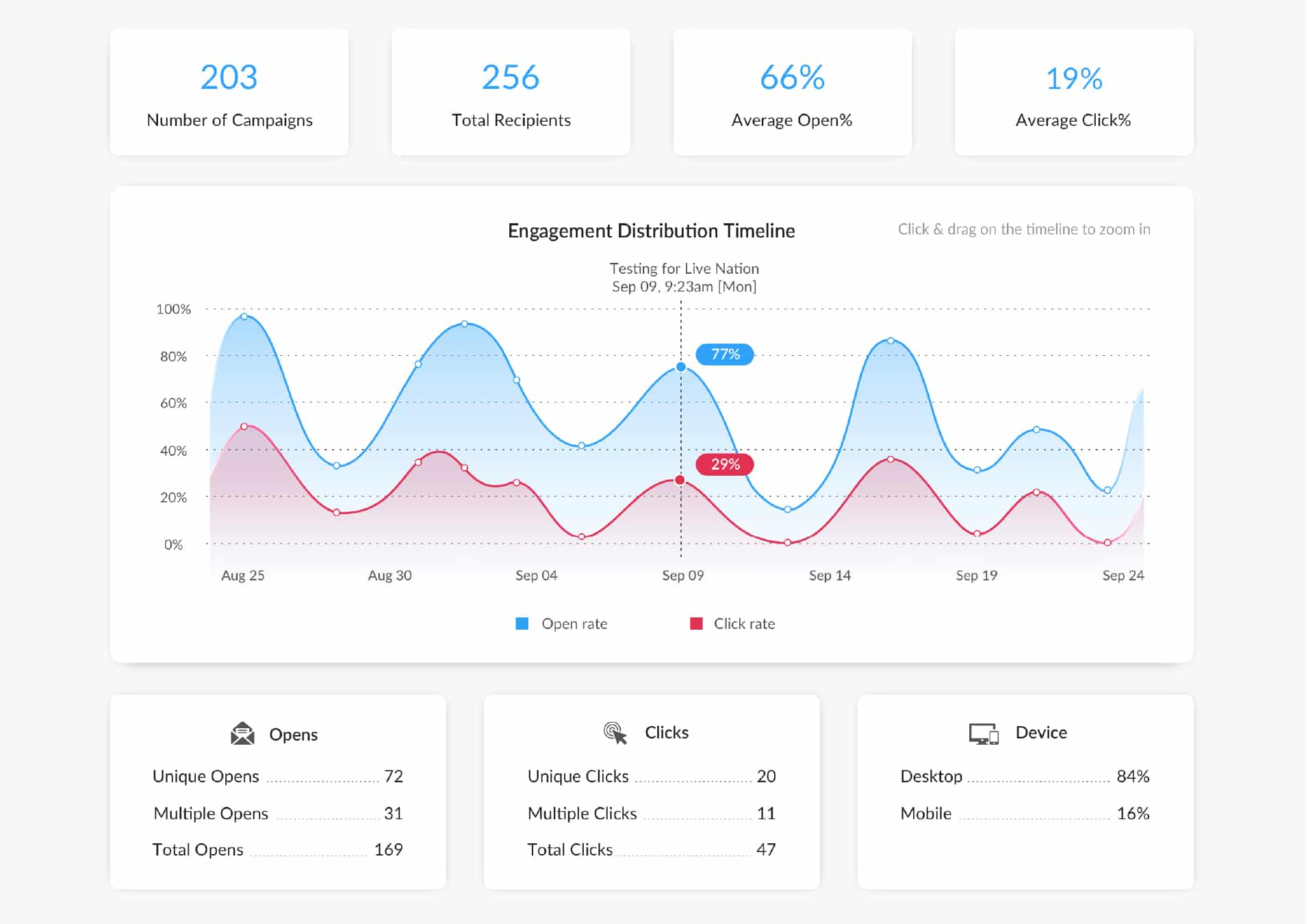 This data can help you determine when to send your internal emails, how to create pulse surveys, which employees are most engaged, how long your employees read your email, and more. You can also compare email campaigns to help you find which emails performed the best. Use your findings to hone in on the kinds of emails your employees engage with the most. You can also use this information to determine how engaged your remote employees are, and if your company would benefit from additional remote teams communication tools.
Still looking for ways to improve your content? Try ContactMonkey's OpenAI integration to generate high quality copy in seconds.
Improve Your Email Newsletter Workflow
Don't let the small, monotonous tasks involved with internal email creation slow down your internal communications. Using a dedicated internal communications and email management software like ContactMonkey, you can save time and effort on your internal email creation process.
ContactMonkey helps you focus on perfecting your content and increasing email engagement, rather than the nitty-gritty details of email production. Send better emails faster and incorporate email metrics into your internal communications approach by using the right tool for the job.
Learn how to use an internal communications software to optimize your email newsletter workflow. Book a free demo for ContactMonkey to see how we can improve your internal communications: