Do you know what the Slack alternatives are for communications? Have you ever thought who would win in Slack vs Email battle? 
That seems to be the question on every communicator's mind as they evaluate which internal comms tool to incorporate in their internal communications strategy.
For the uninitiated, Slack is a workplace messaging software that promises to facilitate communication and collaboration across organizations.
Instead of your traditional inbox, Slack has "channels," giving employees the opportunity to avoid irrelevant emails by only participating in the discussions they want to participate in.
As you've probably read, in the last few years some have inaccurately predicted the death of email to the overall dominance of Slack. 
That hasn't happened. Instead, the general consensus is that email isn't going anywhere, and that with the rise of mobiles and tablets, email usage is actually on the rise. But the question remains: how do I use either of these tools to engage an increasingly disengaged workforce?

Although the rise of Slack is imminent in the workplace, the jury is still out about Slack's place in the communication ecosystem: is it a friendly, nice-to-have chatting tool or the place where all internal comms should take place? We will run through how email could be your Slack alternative for 2019.
Below we compare how Slack compares to traditional email, going over the pros and cons of both.
We also add 'ContactMonkey-powered email' to the mix, since we believe this combination to be the ultimate tool to make sure your employees are engaged with your communications, while providing you with metrics to really prove the efficiency of your comms. Let's get started and see if it really is a Slack alternative.

Slack Alternatives: Slack vs Email 
We will be judging these two internal comms tools with the following criteria:
Employee Engagement

 – are employees engaged with this channel of communication?

Efficiency of Communication

– how efficient is this channel in getting important information across?
Slack vs Email Criteria #1 – Employee Engagement
With Slack, Employees Are More Distracted than Engaged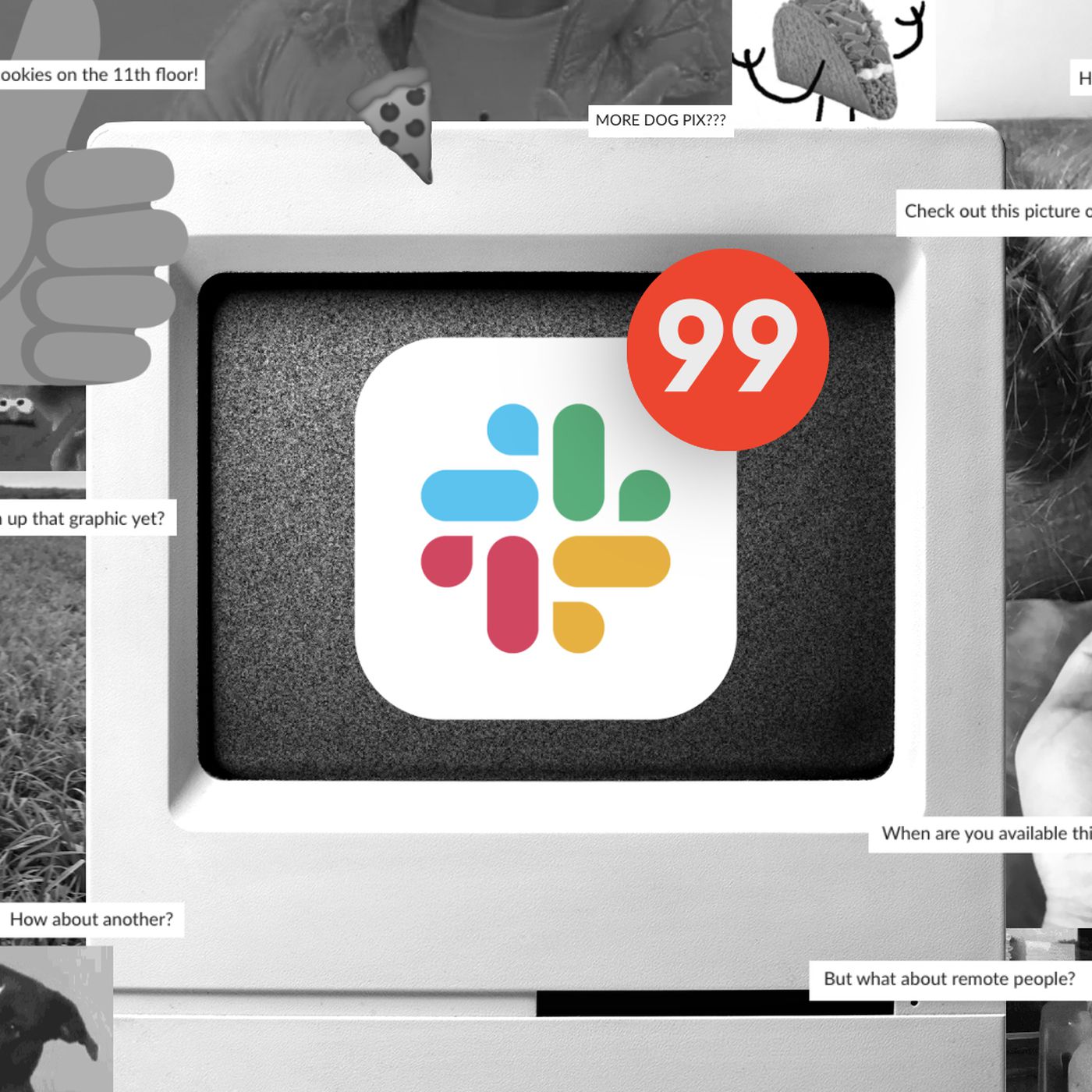 A big part of Slack's success across organizations is that the tool is a response to how bad traditional email has been at keeping employees engaged and entertained.
With different channels and group chats, Slack is really good at providing curated content that employees actually want to read. Are you really into pingpong? Are you into draft beers? There's a channel for that.
Slack allows teams to organize different topics to different channels, upload information for team use and also enables them to search for past conversations. 
Slack also utilizes threads, enabling users to respond directly to a message in a channel without interrupting the flow of conversation. By supporting memes, GIFs, videos and emojis, there are always hundreds of fun threads happening all over different channels. 
An Information Overload Isn't Engaging
"It would be physically impossible for any employee at a big company to read all their Slack messages and channels." – Time Is Ltd., a productivity-analytics company.
What makes Slack stand out–the funny memes, the GIFs, the jokes– is also its biggest flaw. Most channels are quick to fill with irrelevant conversation and jokes.
An article published by Bloomberg titled Slack Is Gossipy Email With Push Notifications put it best:
"Like text messaging, the app feels as though it demands instant read and respond, giving the workday a frenzied feel. Email still exists, so Slack is an added attention hog … There's no shortage of Slack-frustrated workers. 'I hate Slack' returns 13.7 million results on Google."
What this means is that, instead of making employees more engaged in terms of believing in the team's mission, or being aware of the company values, Slack just makes employees distracted, frustrated, and exhausted.
What's even worse, with so man distractions there's no way to know whether your employees saw your message at all.
With Traditional Email, Employees Are Somewhat Engaged but Bored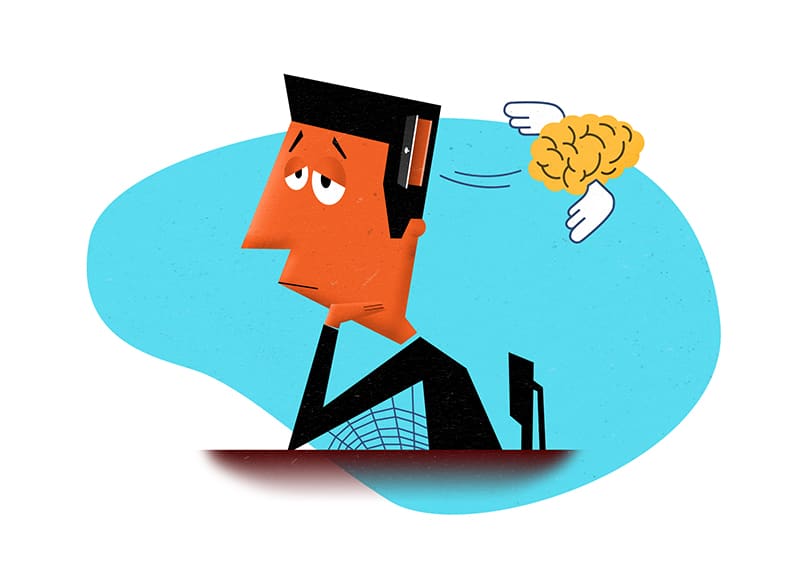 On the other side of the coin, unlike the fun uncle that is Slack, traditional email is regarded as the more formal, corporate source of the truth.
This is an advantage when it comes to employee engagement because employees won't mute emails or ignore them as they do with Slack notifications.
For valuable information coming from corporate, email's perceived importance works because employees know they have to open them.
However, the problem with email is that employees don't really want to open them, they just know they have to.
Boring-Looking Emails Decrease Engagement
This perception of email as "boring" over time leads to a decrease in engagement because more often than not, employees won't want to read corporate emails that fail to entertain them.
Although open rates are still healthy across most organizations, with mobile use actually on the rise for email, the research shows that many employees see email as often irrelevant, too boring, or too plain.
Plain Text Won't Cut It
On top of that, it has been historically very difficult to make responsive, beautiful HTML emails from Outlook or Gmail. Even after spending lots of time and effort on your designs, there is no certainty they will render properly in Outlook or Gmail.

As a result, most communicators will opt for safer, all text, not visually appealing designs. This can be problematic since visuals are the biggest influencers of understanding and cognitive engagement.
Another problem with traditional email is that there is no way of knowing whether your co-workers opened the email, or clicked on any relevant links. You're basically driving blind.
How ContactMonkey-Powered Email Helps with Employee Engagement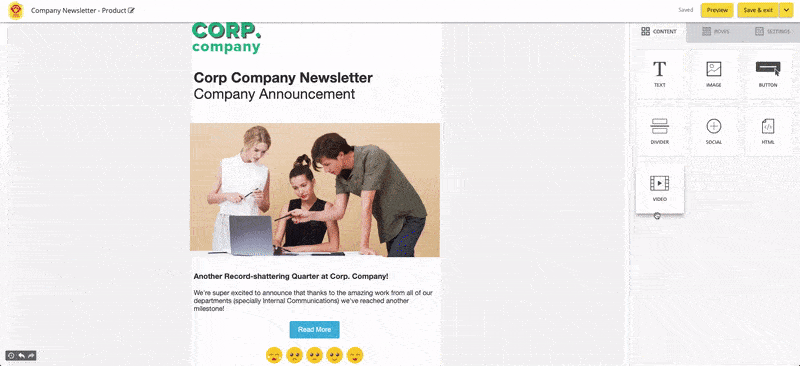 Long gone are the days where internal communicators were stuck between being fun and distracting on Slack, or formal and boring with traditional email.
With the ContactMonkey plugin (a great Slack alternative) they can now create beautiful, responsive emails from the comfort of their inbox with a simple drag-and-drop template builder. Here's how ContactMonkey can help you drive employee engagement:
Create visually appealing emails that are actually entertaining and fun with our email template builder within Gmail our Outlook.
Personalize all employee emails, especially the subject line and body, by simply dragging merge fields into your email. Personalization has been proven to generate more open rates!
Make your emails a two-way communications channel. By adding pulse surveys and social reactions to your newsletters, your employees will feel like they are being listened to, generating more open rates and engagement.
Track and measure every email open, link clicked, and location on an individual or aggregate level. By finally adding metrics to your email practices you'll be able to test different content, subject lines, and sending times, and finally engage your employees.
Slack vs Email Criteria #2 – Efficiency of Communication
Communication On Slack Is Easy … But It Isn't Efficient 
The biggest benefit and best feature of Slack is how easy it makes sending a message to anyone in the organization. It's basically a big group chat with all of your coworkers, which can lower communicational friction and eliminate silos.
As a Venture for America post wrote when comparing Slack to email, Slack enables efficient communication in these situations:
If you need a quick answer on something simple
If you want to share & collaborate on something in real time
If you need an immediate response
If you want to share something random, funny or off topic
However, since Slack is so democratic and open to everyone in the organization, there is no way to give more authority to certain authority figures in HR or the executive team, which can be a problem when trying to communicate important information.
For example, a Head of Internal Communications can make a very important announcement, but it will quickly vanish as soon as other people start posting on that channel, leading to uncertainty and unwanted repetition on the side of the internal comms department.
As a result, finding a true and trusted source of official information is time-consuming at best and impossible at worst.

Traditional Email is Efficient … But Not A Conversation
Traditional email, on the other hand, is really good at getting your message across. If you have big announcements about a merger or change in leadership, a well-crafted email will get the job done in terms of taking the information from point A to point B.
However, this one-sided, broadcast-like communication isn't efficient because it turns your employees into a passive, disengaged audience without the ability to respond or provide feedback.
Email is Better For a Multigenerational Workforce
That being said, even though email isn't a great tool for a two-way communication, the fact of the matter is that you need to ensure your internal communications channels cater to a multigenerational workforce.
The multigenerational workplace also includes the baby boomers and the traditionalists.
Many of these professionals from the older generations are simply not open to embracing the latest technological tools, even if it simplifies workplace communication.
Remember that email isn't just a tool, but almost a language. It's the way we've communicated with one another at the workplace for decades. 
When it comes to choosing the right internal communications tool, email has had a 45 year headstart over Slack and there's just no beating that!
How ContactMonkey-Powered Email Helps with Efficient Communication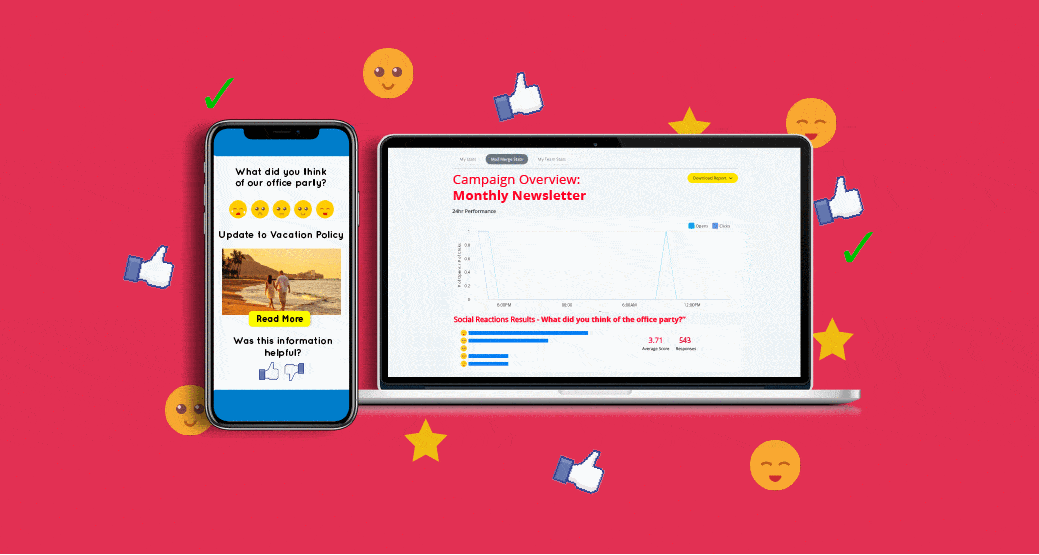 Similar to the way ContactMonkey helps with employee engagement, our tool for internal comms is also the best of both worlds when it comes to efficiency of communication.
Since our plugin integrates with your existing Outlook or Gmail inbox, it allows communicators to communicate efficiently without having to open extra third party tools or manually upload distribution lists.
Here's a quick breakdown of how we can help you and your team be more efficient:
With a simple click you can send your internal emails to any of your existing distribution lists, instead of spending time manually uploading a list to a third party tool.
With team templates you'll be able to share and access your team's best performing templates and grow your responsive email template library.
As mentioned above, by adding social reactions you can turn your newsletters into a two-way communications channel. A key component of efficient communication is that both parties feel like they are being listened to. With social reactions your employees will finally feel like their opinion matters.
By seeing exactly who is and isn't opening your emails you will be able to customize messages by department or location. This will allow you to craft messages that are custom-made for a specific audience, increasing the quality of the conversation.
Slack vs Email – The Verdict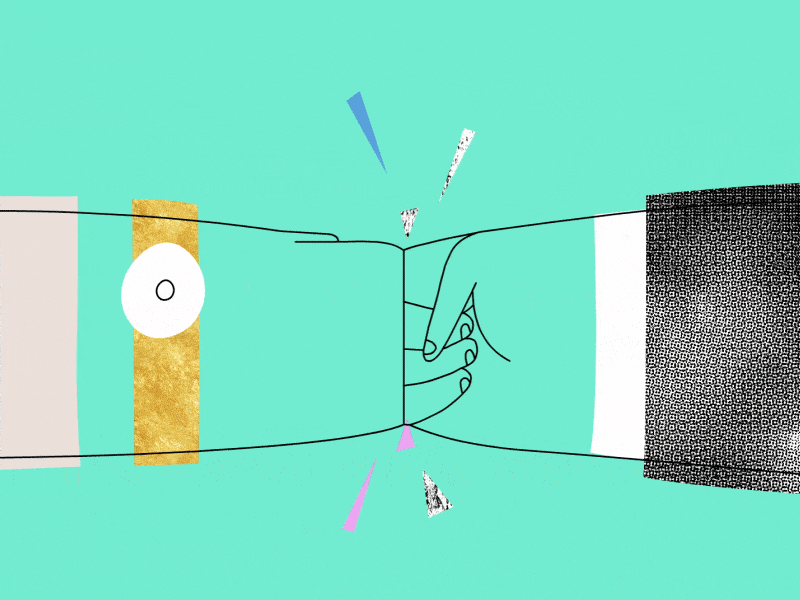 Ultimately, I think it's fruitless to pit Slack vs. Email against each other.
In fact, there's no battle at all. Slack is a magnificent tool for team communication and should be used as a supplement to email for the modern workplace.
It may be more effective than email when it comes to managing remote workers and teams dispersed across different continents for project work.
It's also a great way for instantaneous file sharing and for initiating small talk amongst colleagues.
However, email, being a more formal platform, will ensure that your messages are taken more seriously and don't get ignored.
It should definitely be your go-to platform for company wide announcements, sending email newsletters or for any other critical information that requires serious attention and engagement.
Oh, and coupled with ContactMonkey, it's the only effective way to track, measure and demonstrate the effectiveness of your internal communications.
So email is definitely not going anywhere. In fact, it's thriving.
What are your thoughts on the Slack vs. email debate? Which internal communications tools do you use in the workplace to enhance productivity? Have you got different Slack alternatives that's not email? Let us know in the comments below or tweet to us.
Convinced of the power of email in the Slack vs Email battle? Want to learn how to track your internal emails using ContactMonkey?  We can set up a personalized demo for you and your team. Just click on the button below to book your demo. Do little, achieve greatness!