Sales Tribes
Get simple and actionable insight that's trusted by over 1200 companies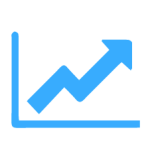 Optimize Responses
Use sales templates to scale personalized marketing and sales messaging. Conduct A/B tests and drive increased revenue.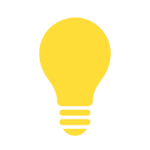 Track and Learn
Track every email open and link click and follow up with hot leads just on time.

Stay Organized
ContactMonkey's easy-to-use sidebar makes all your email templates and customer data easier and faster to update, access, and manage – keeping you organized during a busy day of selling.
Do little. Achieve greatness.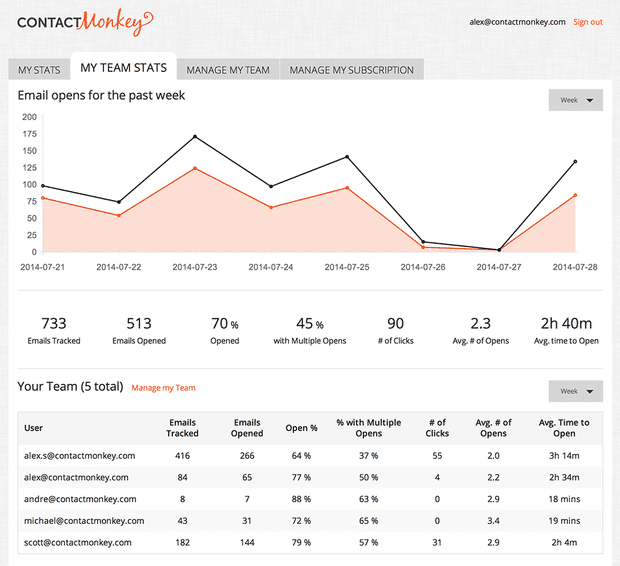 Team Analytics
Receive reports and analytics on project activity so you can follow your team to stay on top of things. Team analytics provides data to help optimize productivity.
Team Email Templates
Boost productivity by sharing email templates with your team and have access to your teammates' best methods for sales, engagement, or customer support.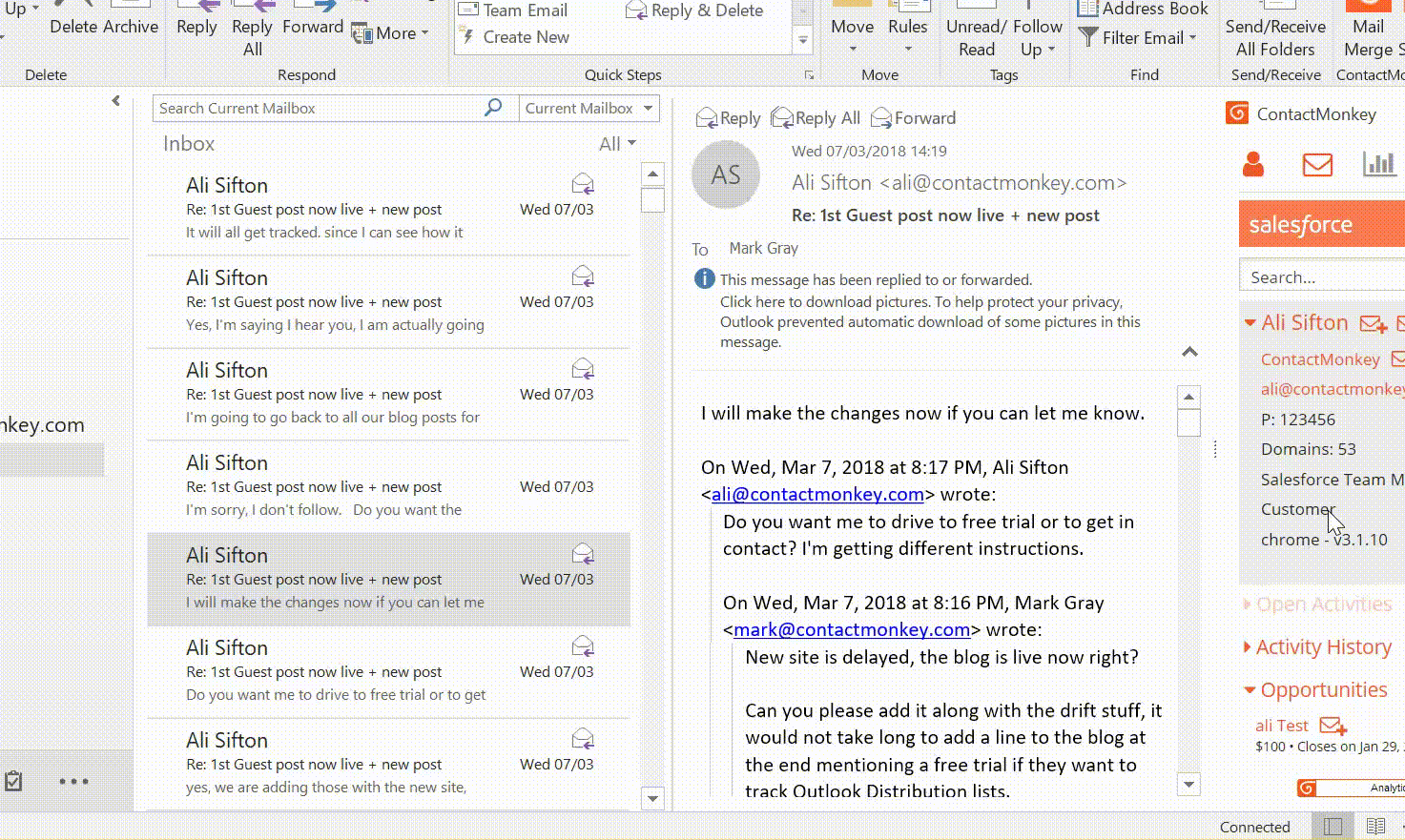 Team Management
Keep track of the progression of projects, timelines, and team communications to ensure productivity and project completion.
Centralized Billing
Centralized billing provides ease of use when processing payments. One designated member will be able to pay for the whole account; which will make processing invoices each month easier for the finance department. This allows for transferable licenses, which is handy when someone leaves the company and a new member joins the team.
Email & Phone Support
Call us, beep us, if you want to reach us, we'll help you with any questions, concerns or technical difficulties you may be experiencing. If you prefer to avoid talking to someone on the phone, there's always good old email. We won't mind. After all, email communication is what we're best at!
"It's fantastic to see who's opening my emails and clicking on my links in real time."
– Sebastian Cardarelli, Review from the Salesforce AppExchange
Create Your Team Today
Install ContactMonkey and click the Dashboard icon to start your team.
Have a question?