Salesforce for Outlook and Gmail
Use all of Salesforce from your Outlook or Gmail inbox.
Why Integrate Salesforce with your Inbox?
MANAGE FROM YOUR INBOX
Salesforce in Your Inbox
View and edit Salesforce data from standard and custom objects right from within your inbox. Skip the hassle and keep all your Salesforce tools exactly where you want them.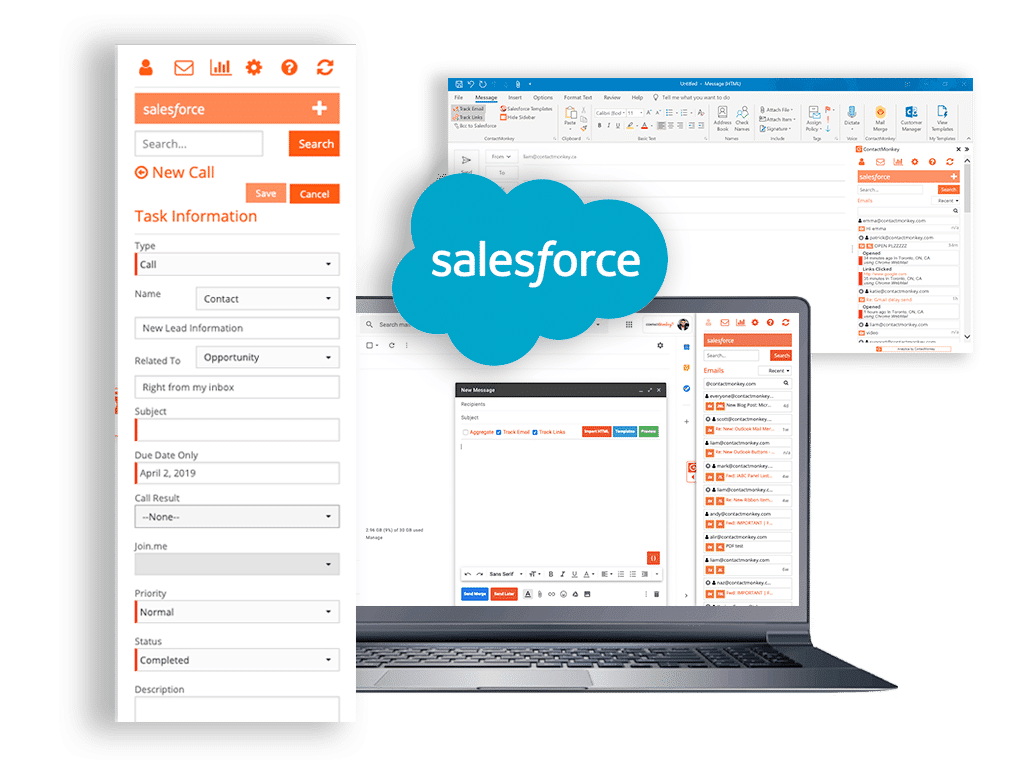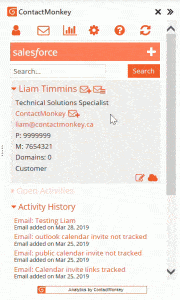 EMAIL SYNCING 
Add Emails in 1 Click
Add emails to any standard or custom object with just one 1-click right from your Outlook or Gmail inbox.
CUSTOM OBJECTS 
Customize to Perfection
Easily update your object settings to control what shows up in your sidebar. Choose which Salesforce objects you do and don't want to view in your inbox.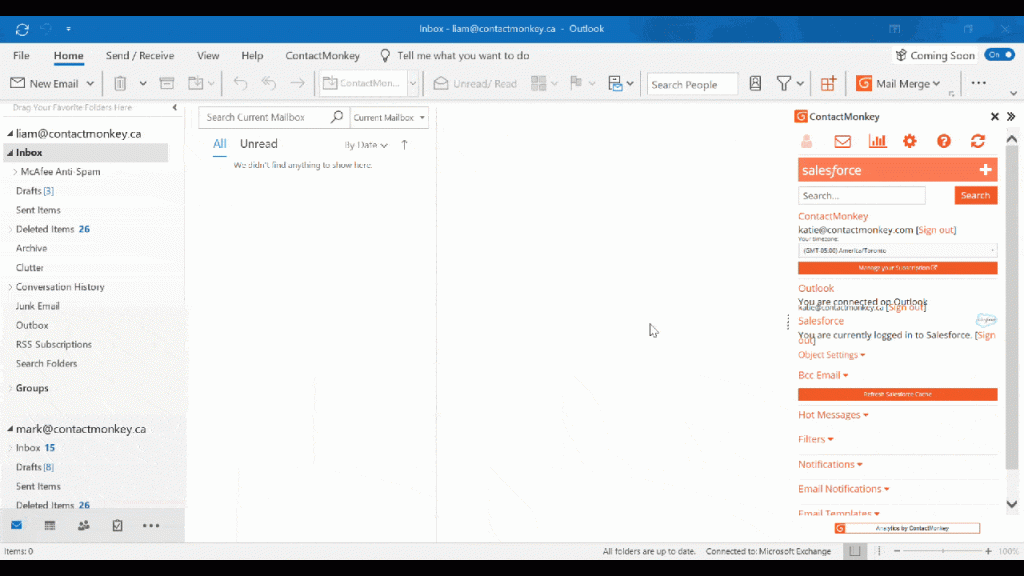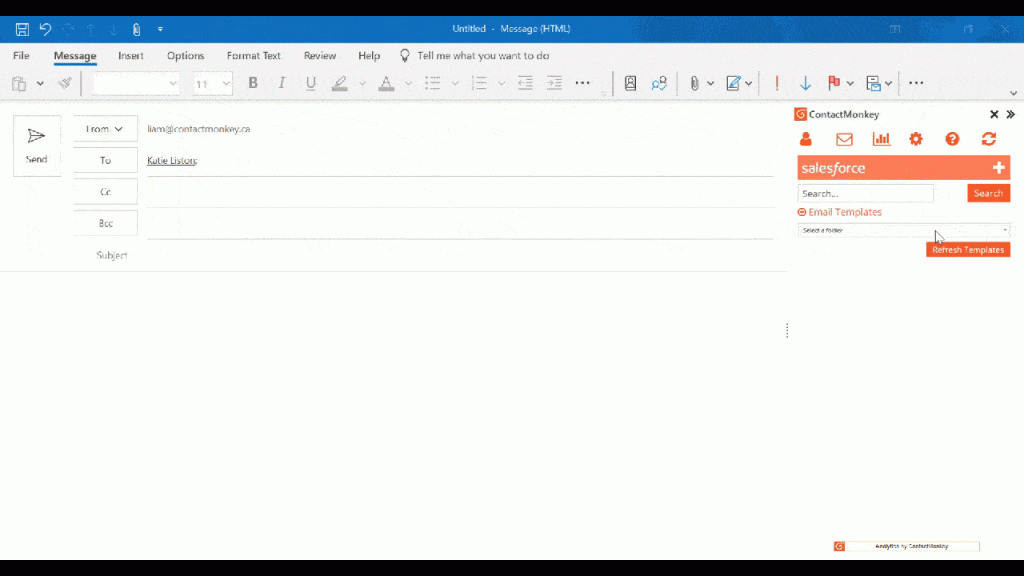 PERSONAL AND TEAM TEMPLATES 
Salesforce Templates
Bring Salesforce email templates straight to your inbox with ContactMonkey.
SALESFORCE CASES 
Create Cases from Your Inbox
ContactMonkey gives you the power to create Salesforce cases directly from your inbox. Salesforce email management lets you log customer issues quickly and efficiently so everyone saves time.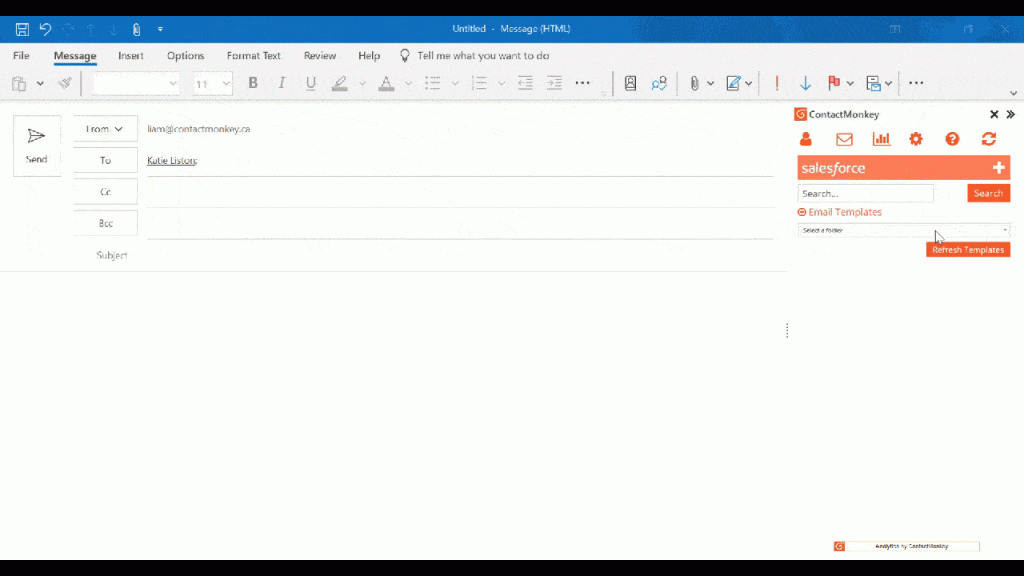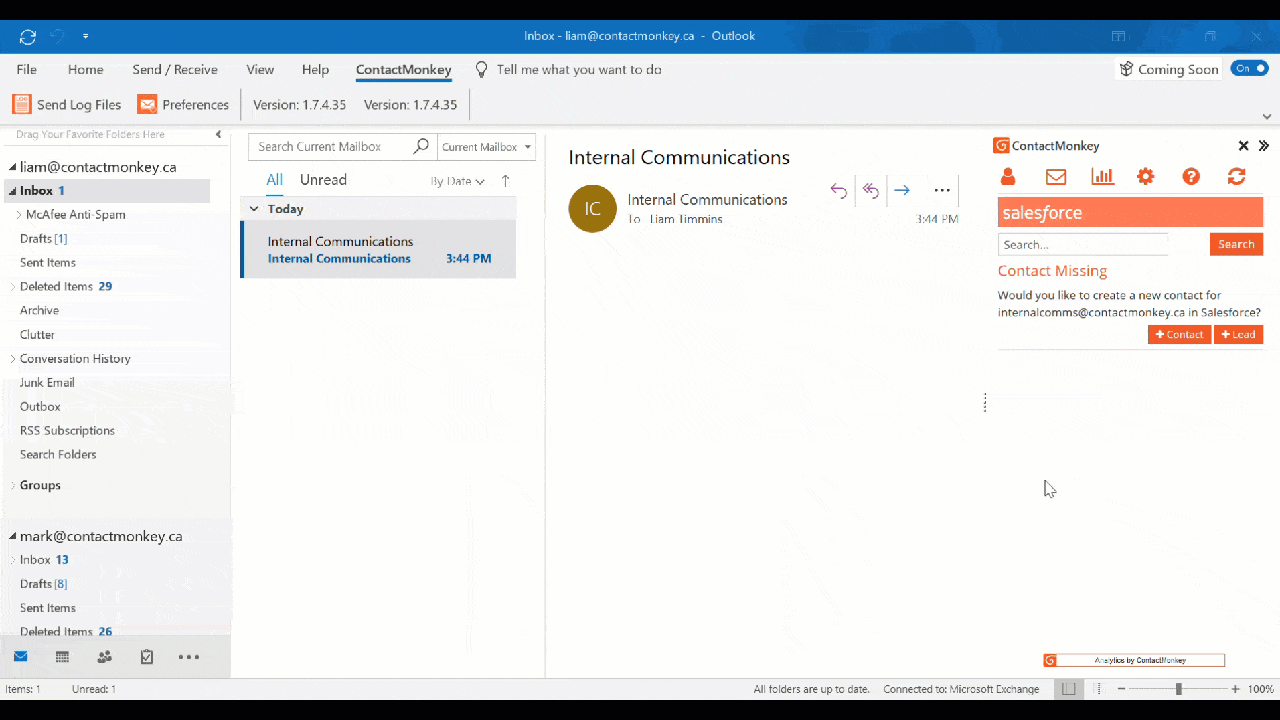 LEAD MANAGEMENT
Never Lose a Lead
Capture lead information quickly so you can always capitalize on a promising situation. Update leads and create contacts in seconds, right from your Outlook or Gmail inbox.
EMAIL OPENS AND LINK CLICKS 
Salesforce Email Tracking
See who opens your emails with Salesforce Email Tracking. Always find out what happens after you press send.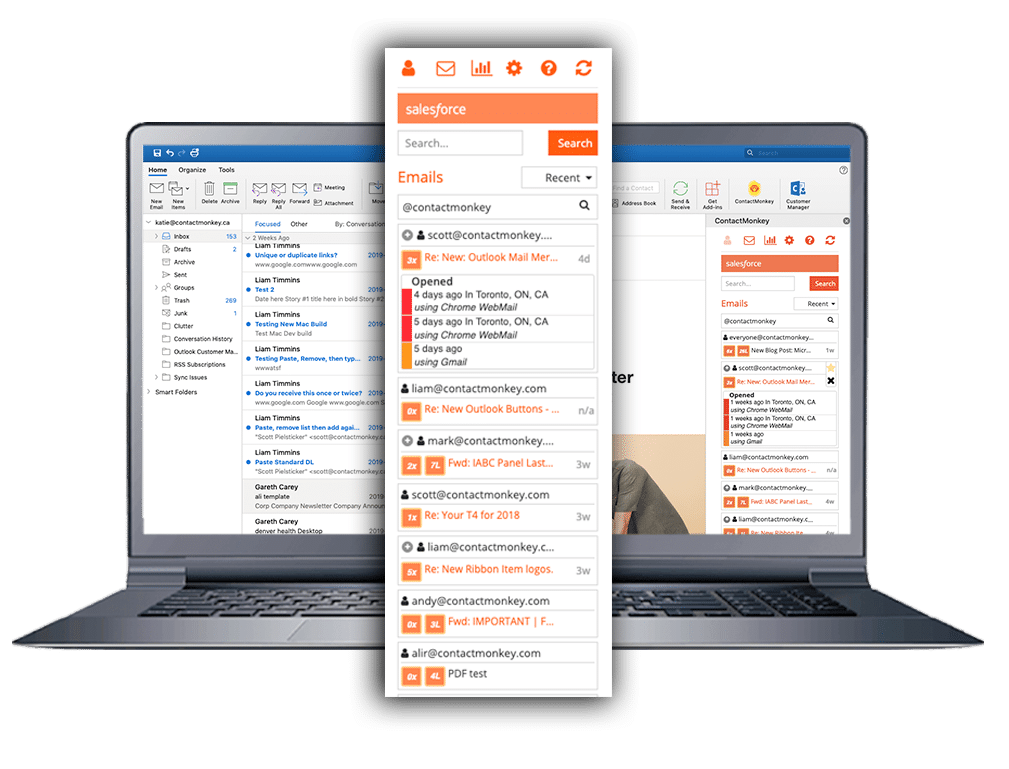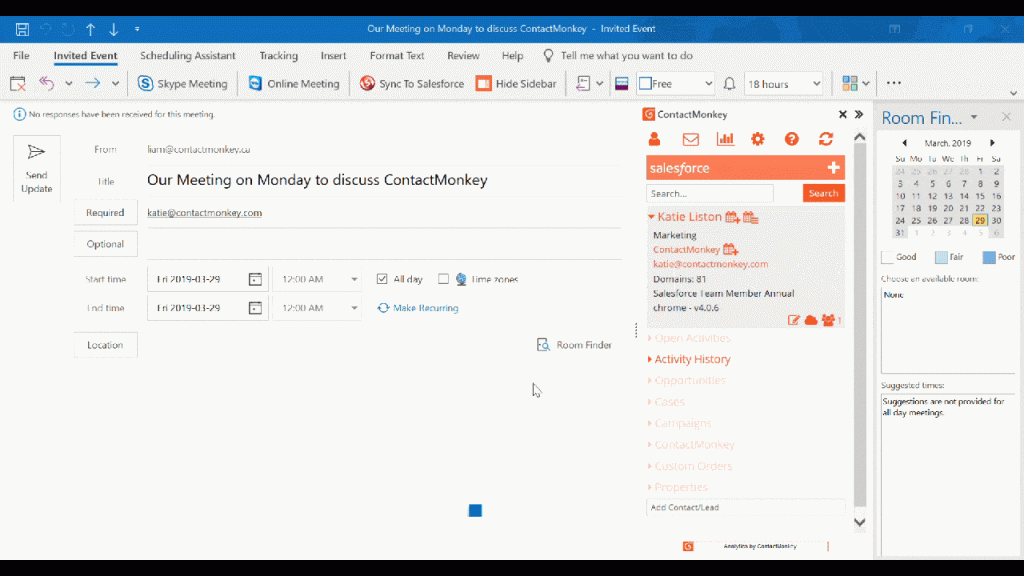 INBOX CALENDAR SYNC
Salesforce Calendar Sync
Create, update, or cancel meetings or appointments from Outlook. Everything gets synced to Salesforce.
"Automatic email sync and having our Salesforce email templates in Outlook is a no-brainer."
– Phil Evitt, Review from the Salesforce AppExchange
How Salesforce Email Integration Works
Watch a brief demo to see how ContactMonkey Salesforce email integration works with Outlook or Gmail.
Bring Salesforce to your inbox in seconds.