Email Tracker for Sales Teams
Supercharge your sales process and join over 200,000 sales professionals tracking their emails from Gmail and Outlook.
MAIL MERGE TO OUTLOOK OR GMAIL LISTS
Mass Personalized Emails
Reach hundreds of prospects in seconds! Save time and energy for important tasks with our mail merge feature. You now have the power to automatically send mass personalized emails to prospects and leads.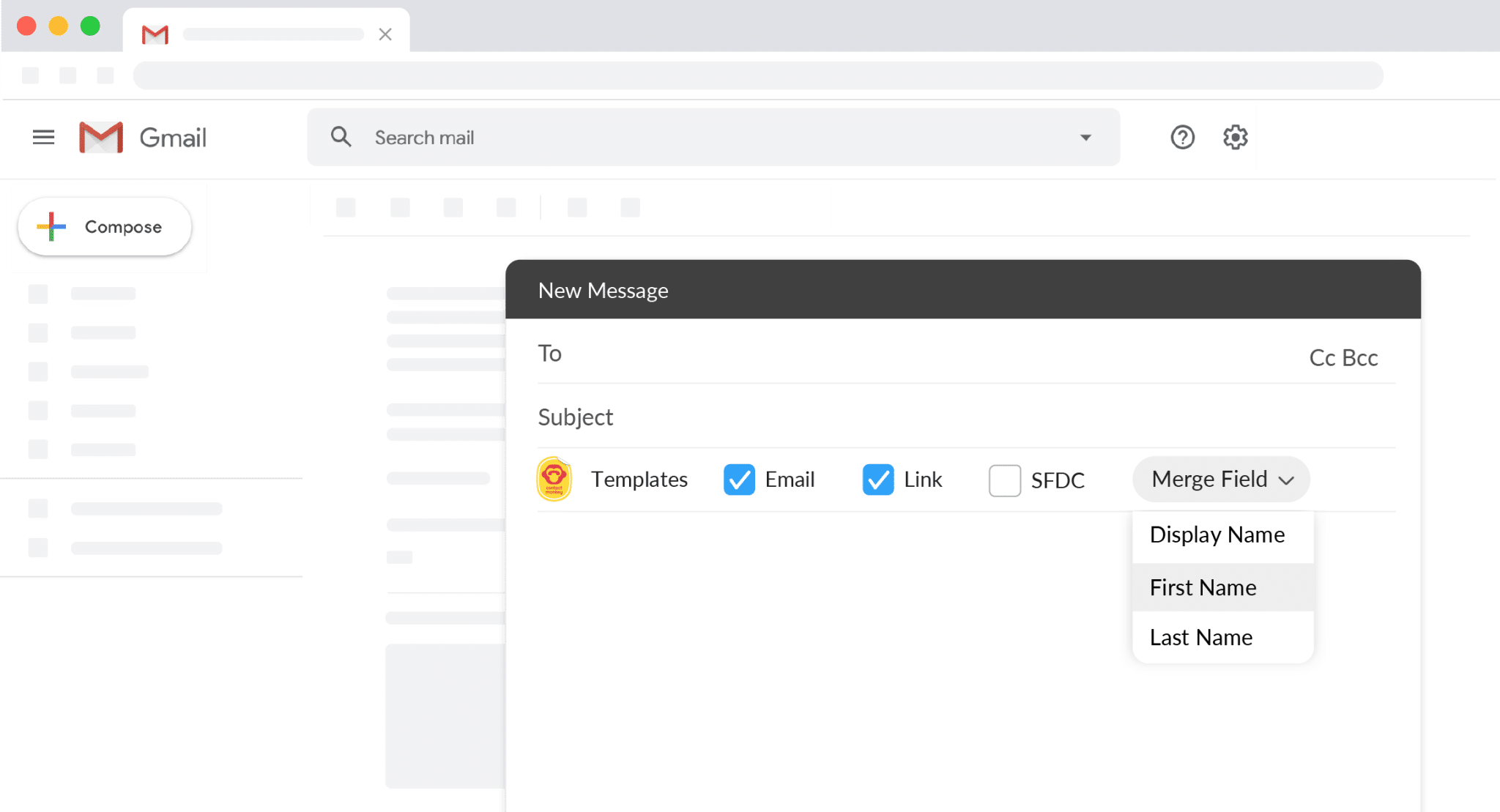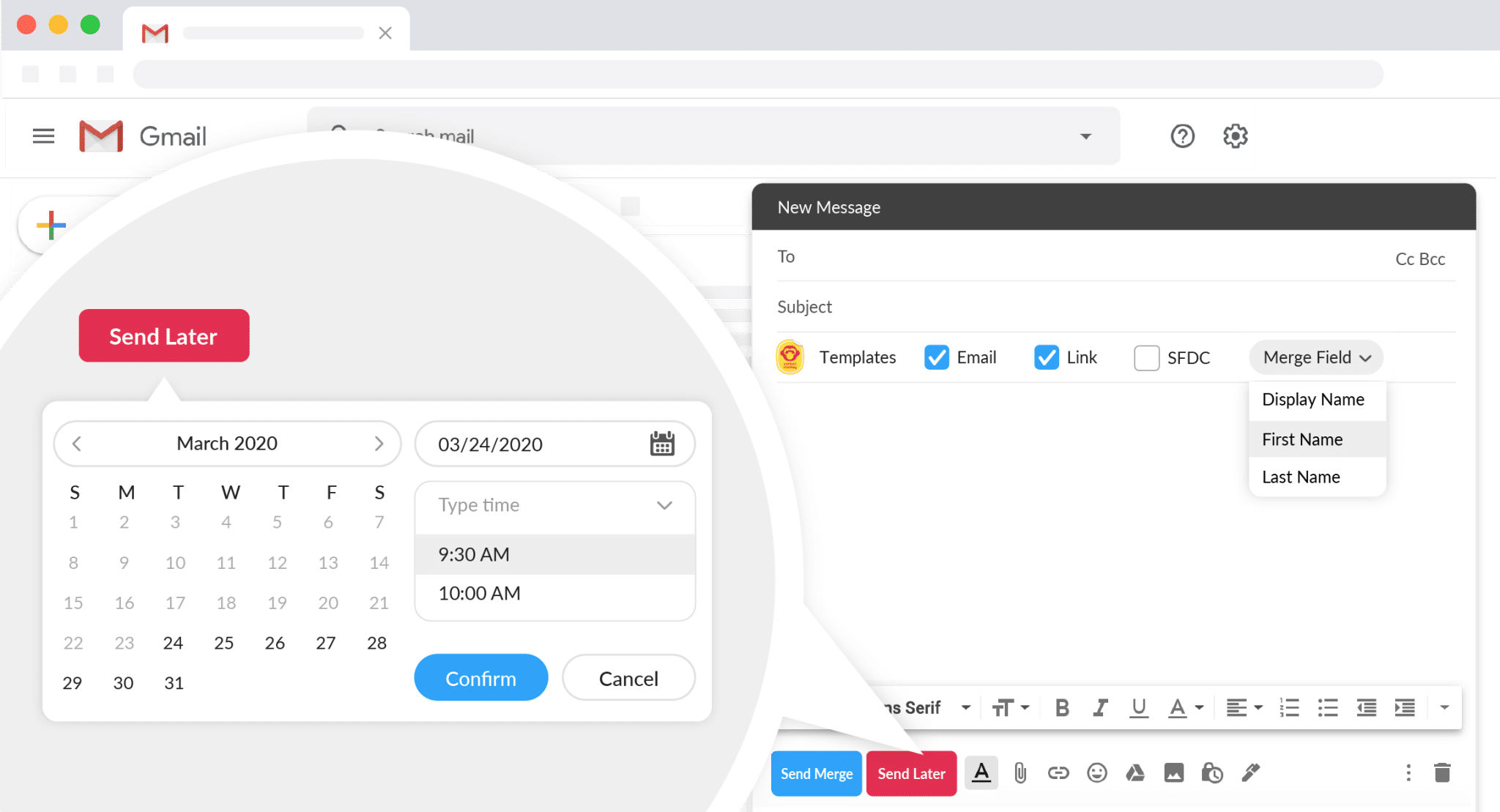 SCHEDULE IN ADVANCE
Send Later
Plan and schedule emails in advance to reach prospects during peak hours and increase your open rates. Well-timed emails are 30% more likely to get a response. Yay for multi-tasking!
MANAGE LEADS FROM YOUR INBOX
Salesforce in Your Inbox
View and edit Salesforce data from standard and custom objects from your inbox. Our plugin integrates with Outlook or Gmail, enabling you to access, update and manage all your Salesforce data from your inbox.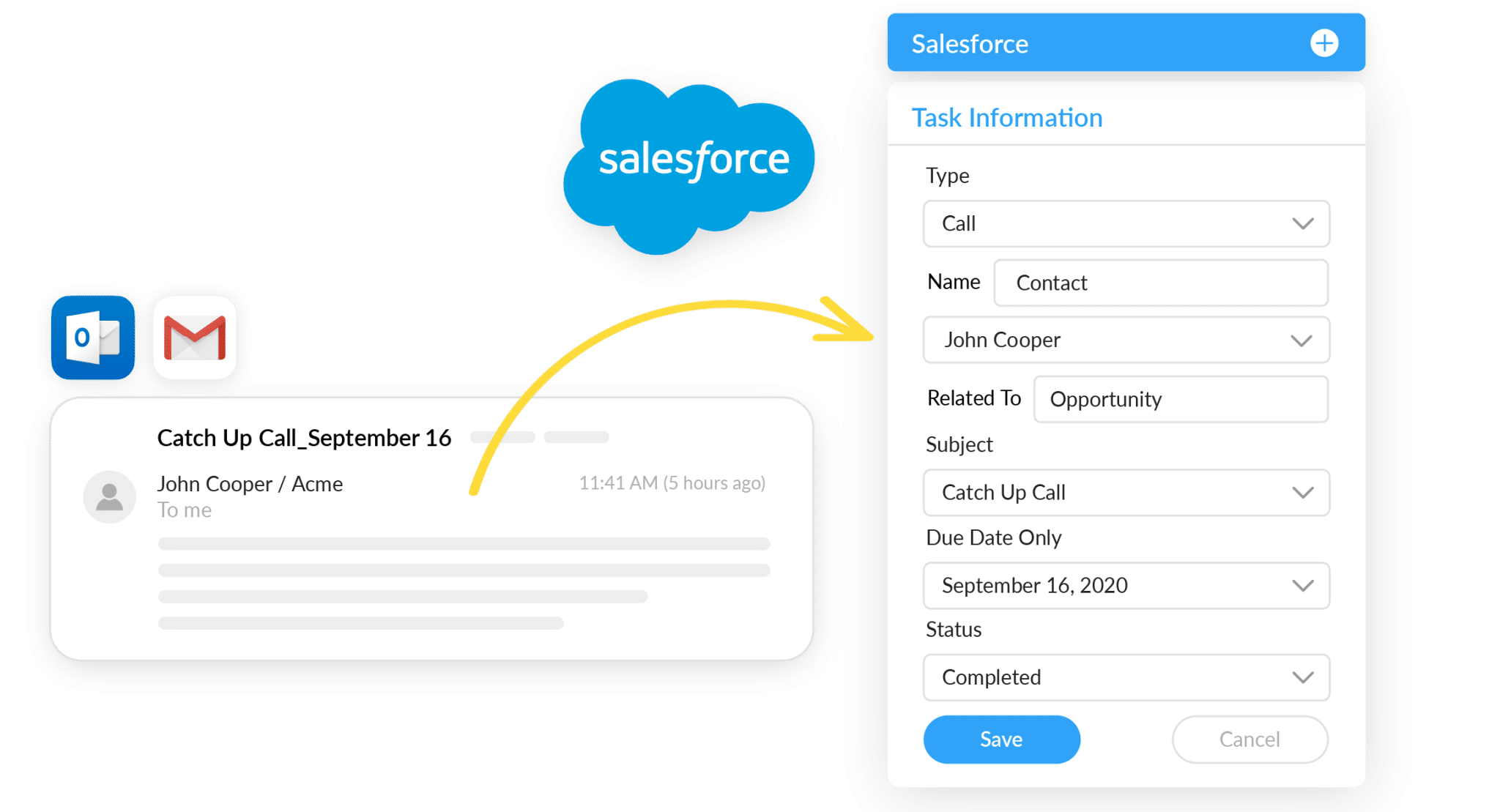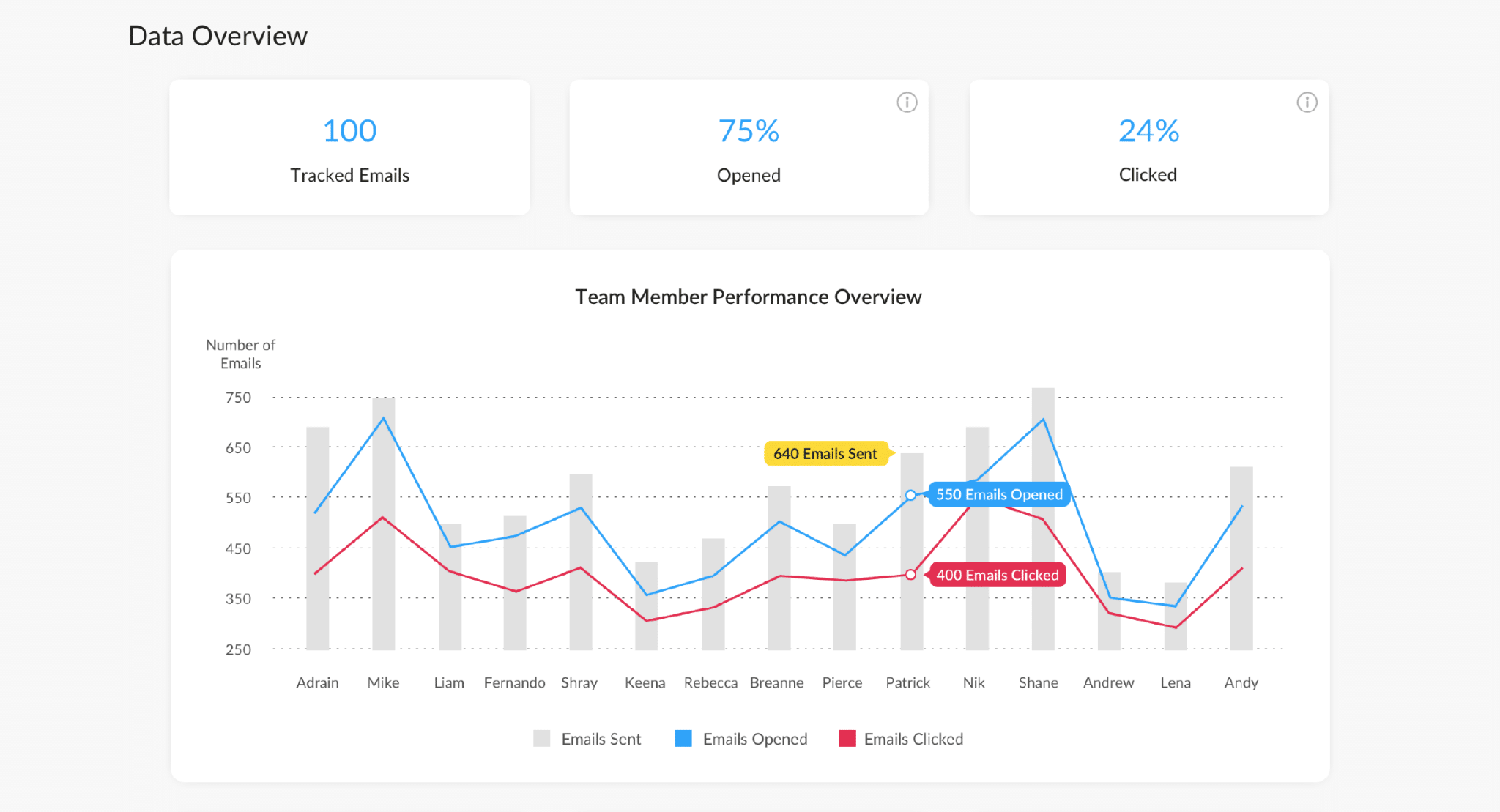 DASHBOARD ANALYTICS
Team Analytics
Access reports and analytics to see how your sales team is performing. Our detailed team analytics show you what's working, what's lacking and helps you make improvements along the way.
SHAREABLE TEMPLATES
Team Email Templates
Boost productivity by sharing email templates with your team. Scale and share your teammates' best-performing subject lines and email outreach techniques.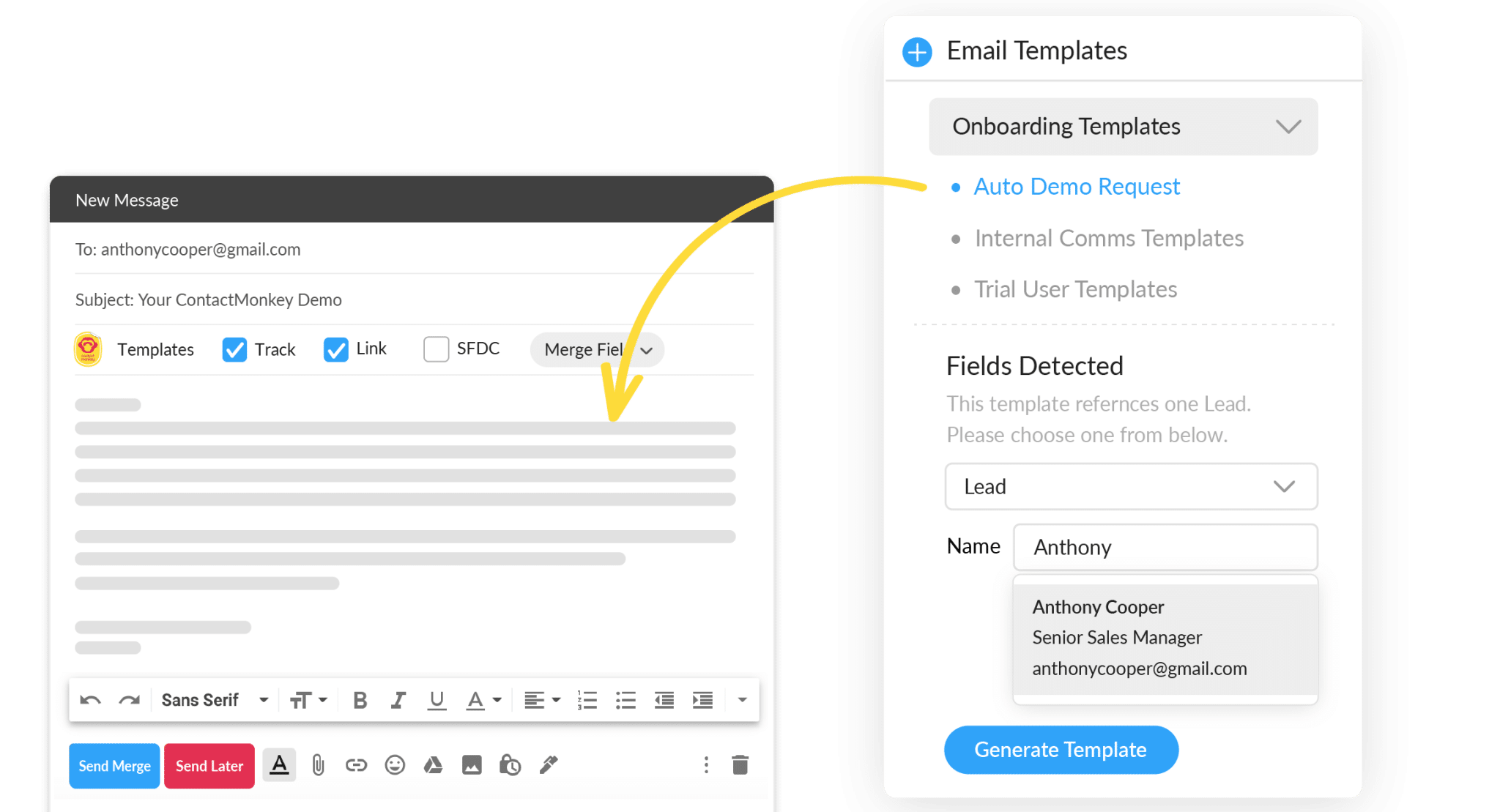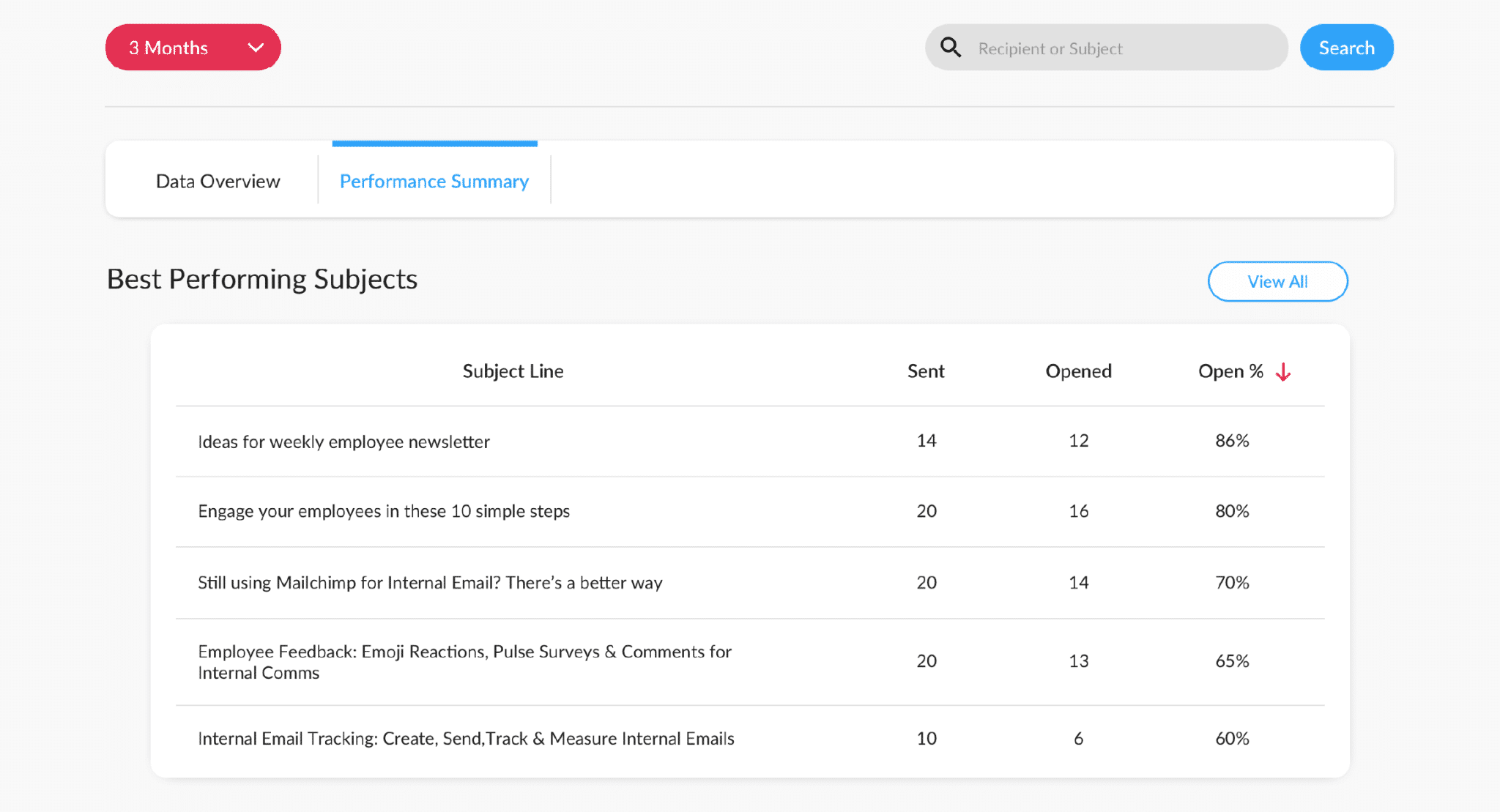 SALESFORCE INTEGRATION
Salesforce for Outlook and Gmail
Bring Salesforce into your inbox with the Salesforce for Outlook or Gmail Integration. View your past emails to see when, where, and on what device your emails are opened.
Get Started With Email Tracking For Outlook and Gmail Today!