If you're a business owner, you know how imperative it is to get the most out of your sales team in order to maximize key business results. This is especially pertinent today as the sales process has become much more challenging, evolving with the needs of buyers over the years. 
In order to do this, however, leaders within the business need to work with individual salespeople, helping them develop the kind of professional selling skills that lead to long-term success.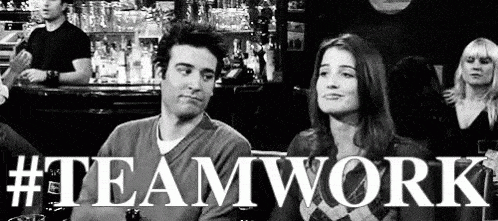 Once the sales team's skills are developed, it is also critical that those sales skills are optimized, so they are put to the best possible use, and so that the right sales practices are prioritized. 
We've previously covered the most important qualities for any high performing sales department to have to truly excel in this competitive field. In this article, we take a closer look at how to build professional sales skills for any sales team and how to ensure those skills are utilized in the most effective way.
Optimize Your Sales Team's Professional Selling Skills
1) Focus on Providing Value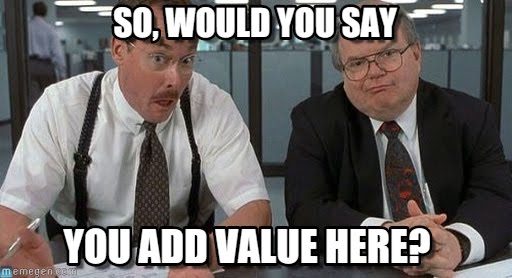 Traditionally, sales was about saying "here is our product," but this gradually evolved to "here is our product, and this is what it does".
However, both of these approaches are now ineffective. Today, professional selling requires salespeople from any sales team to focus on what the customer wants to buy, rather than on what the salesperson wants to sell.
"Customers don't care about products, they care about value," says Tamara Schenk, Research Director at CSO Insights.
"What they buy is the value they can achieve with your products, solutions, and services. Value can mean many different things to different customers," she elaborates.
For this reason, one of the most important skills to arm salespeople on any sales team with, is the ability to connect a product or service's capabilities with what the customer needs, wants and/or values.
Of course, to do this, your sales team needs to be equipped with the right communication skills to identify those needs, wants and values in the first place.
This will typically require the development of strategic questioning techniques, which are proven to produce results, such as those provided through the Professional Selling product offered by Miller Heiman Group.
As the following graphic from CSO Insights shows, one of the things that separates world-class sales organizations from the rest is the ability of their salespeople to consistently align sales solutions to customer needs.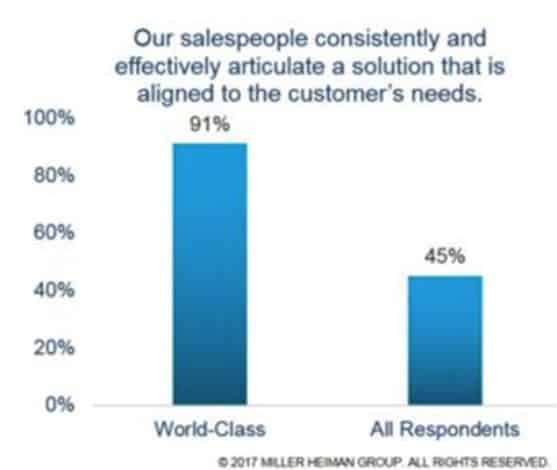 2) Teach Reps to Build Relationships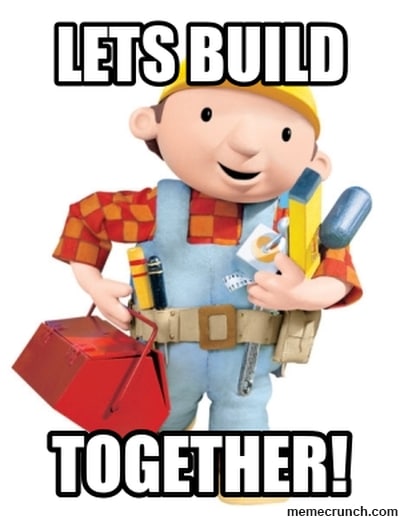 Next, it is crucial that every sales team is taught the value of developing and maintaining mutually beneficial relationships, which are based on more than just buying and selling.
Indeed, the establishment of these types of meaningful relationships can lead to long-term loyalty, as well as word of mouth recommendations.
"The ability to positively engage other people, build long-term relationships, and form mutually beneficial networks will find frequent use in any salesperson's workflow," says Max Altschuler from Sales Hacker.
"Relationship-building involves trust, rapport, and a genuine desire to help other people."
One of the best ways to achieve this is through the practice of social selling, which is where salespeople leverage social media for relationship-building purposes.
This can be achieved by sharing genuinely useful content, engaging in interesting and informative discussions, and interacting with content posted by other people.
According to CSO Insights, world-class organizations are two years ahead of the rest when it comes to placing a focus on social selling. In fact, the world-class segment is currently more than twice as likely as the average sales organization to acknowledge the effectiveness of social media for identifying new business opportunities.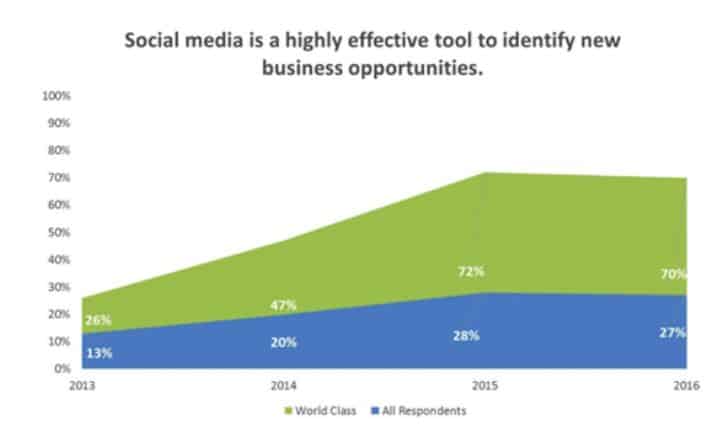 3) Prioritize Lead Qualification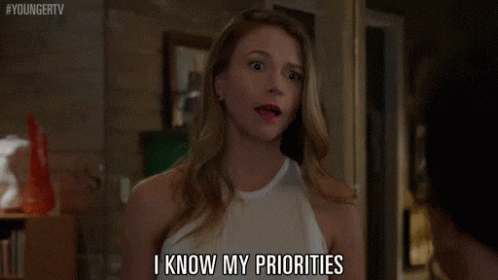 Improving both the number and quality of leads generated is a high priority goal for any sales team. Yet, for this to truly occur, salespeople need to become exceptionally good at qualifying leads, identifying a prospect's pain points and understanding which products or services are most appropriate.
With that being said, when it comes to building professional selling skills, it is equally important that sales reps get a good handle on understanding when certain products and services being sold are not a strong match for the sales prospect or sales lead. This, in turn, can allow them to spend more time assessing or converting high-quality leads.
Essentially, lead qualification allows salespeople to know which battles are 'un-winnable' and which are worth spending the extra time on. Training and coaching salespeople to become good at this requires sales leaders to provide guidance on the process they should go through in order to find out this information.
You can also learn to qualify leads by gauging the interest level of your prospects when you're emailing them through email tracking tools such as ContactMonkey.
Sales teams can simply add the plugin to their Outlook or Gmail and see who opened their emails, when, where and from which device. By looking at how many opens a specific email received from certain prospects, you can learn whether the lead is worth chasing.
Lead qualification requires strong product knowledge, as well as an awareness of what the products or services can achieve for people, and what their limitations are. When a lead turns out to be a poor match for the products or services in question, the best solution is to quickly refer them elsewhere and move on to the next lead.

Achieving success within the sales industry requires development of the right skills that need to be optimized.  Every sales team should focus on shifting away from product-based sales, towards delivering value throughout the customer journey and finding solutions to customer needs, wants and expectations.
In addition to this, sales reps from any sales team should focus on developing meaningful relationships with existing or potential customers. Moreover, they must acquire the skills and analytical abilities to qualify leads, prioritize those with the most potential, and know how and when to pass up on a low probability or low value lead.
This blog was a guest post by Monika Götzmann, the EMEA Marketing Director of Miller Heiman Group, a global employee development and sales training consultant
Are you using Salesforce for team success for your sales team? Looking to enhance your sales team's success further? Well, ContactMonkey integrates seamlessly with Salesforce and enables you to track emails, link clicks and more. Click the button below to start tracking your sales emails today! Do little, achieve greatness!