Ever wished you could write and design flawless company newsletters that actually get read?
Wondering how to make your employees swoon over your internal emails and employee newsletters? 
Looking to facilitate two-way conversation with your employees via your newsletter?
If you want your company newsletters to be effective and relatable enough to generate email opens (let alone engagement) you need to see your communications as pieces of content that need to be informational, easy to consume, and entertaining.
For our upcoming webinar, we'll go over 5 hacks to help you create epic internal company newsletters that'll keep your employees coming back for more!
Coming up with killer employee newsletter ideas can be tough. You'll Google "best employee newsletter examples" but won't really find anything captivating.
Like all communications, the best employee newsletters are relevant, entertaining and interactive. While the dissemination of information is an important task, if you don't remember to be engaging, your employees won't pay attention.
Not only is it hard to get your employees to open emails, even when they open it, if your newsletter is missing that wow factor, your audience won't engage with it and the worst will happen: they'll hesitate to open any future internal newsletters.
Here's what you'll learn:
What makes a good newsletter
Writing 101 for your employee newsletters
Design hacks to make employees swoon
Introducing our email template builder
Social reactions and pulse surveys for newsletters
How to use dashboard analytics to analyze the success of your newsletter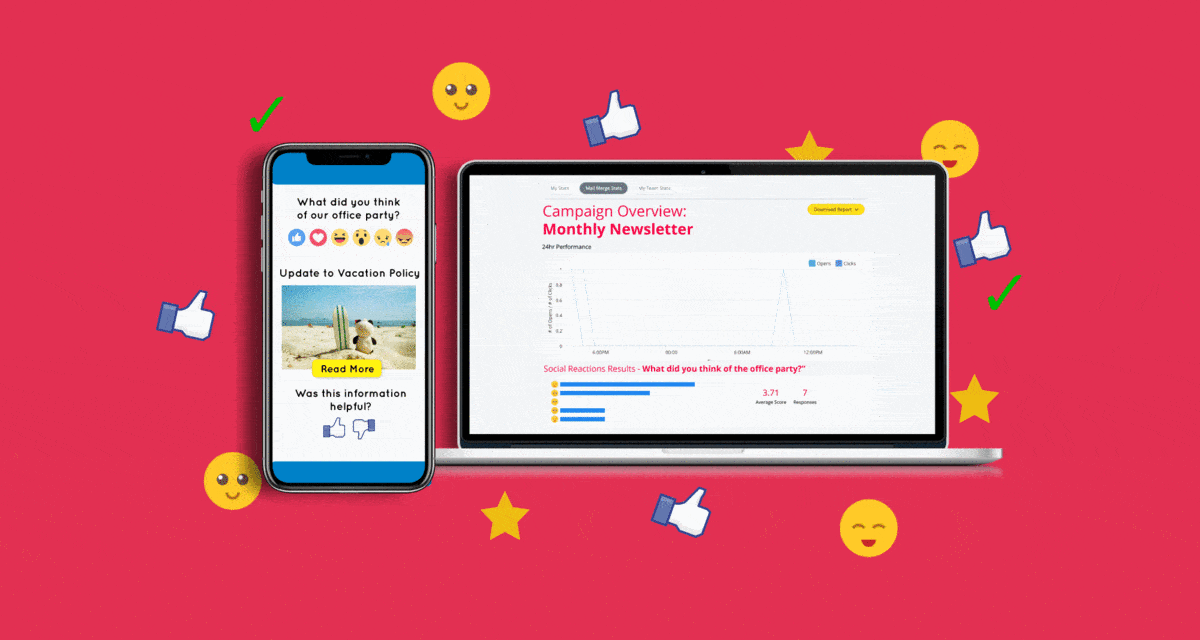 Webinar FAQ
When is it? Thursday, March 28, 2019
What time? 1pm ET
Is it free? Yes!
Will it be awesome? Our webinars always are.